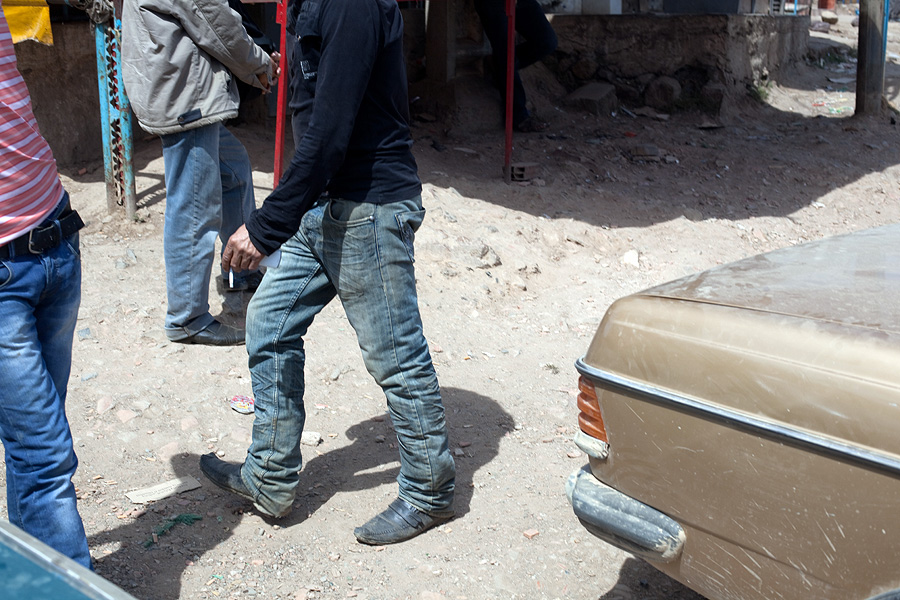 There is a certain feel to Ketama, thick of deliquency, border town dubious vibe, all those fake Lacoste tracksuits, vintage Mercedes, joints rolled with strong espresso or cafe au lait in every corner, cars fixed for the smuggling in the backstreets full of garages, police sniffing around not for drug dealers but for journalist who could expose the local deals, troll – ugly prostitutes in dirty shithole  behind market place, new money invested in buildings with intentionally poor facades, broken PC's in internet cafes, wrinkles and cigarette cough, and those stares, those hard to compare to anywhere else Maghreb male attitude and style that puts so many Moroccan or Algerian migrants in trouble in Spain or France, like a parody of thief-cum-terrorist-cum-street dealer, walking cliche.
And it is a world where women are hidden in the kitchen. It feels like they hardly exist, mute shy smiles in the background.
***
Ketama ma bardzo specyficzny klimacik. Śmierdzi tu jakimś cinkciarstwem i taksówkarstwem, pograniczem, kiepskim kryminałem, te wszystkie podrabiane dresy Lacoste, stare Mercedesy, wszechobecne i wszechwładne jointy z dobrego haszu i ciężkich marlborasów, przy niekończących się kawkach, te auta faszerowane towarem na przemyt w bocznych uliczkach pełnych warsztatów, te przerażające swą brzydotą prostytutki chwytające za jaja na wejściu do obskurnego burdelu o ścianach jak świątynia Cthulhu, te architektoniczne pałacopotworki o surowych fasadach ukrywających wypraną kasę, zepsute komputery w kafejkach, zmarszczki od marihuanowego śmiechu i kaszel od papierosów, i te spojrzenia, te niemożliwe do pomylenia z żadnym innym regionem świata męskie pozy i stylówa z Magrebu która niejednego Marokańca czy Algierczyka na emigracji pakuje prosto w ramkę chodzącego po ulicy stereotypu – krzyżówki złodzieja-cwaniaczka-dilera-terrorysty.
Jest to też świat kobiet ukrytych w kuchni, nie ma ich nawet na targowisku, są schowane koło importowanych DVD i plazm, tuż przy czajniku na miętową herbatę.  Nieme duchy, czasem smażą sardynki.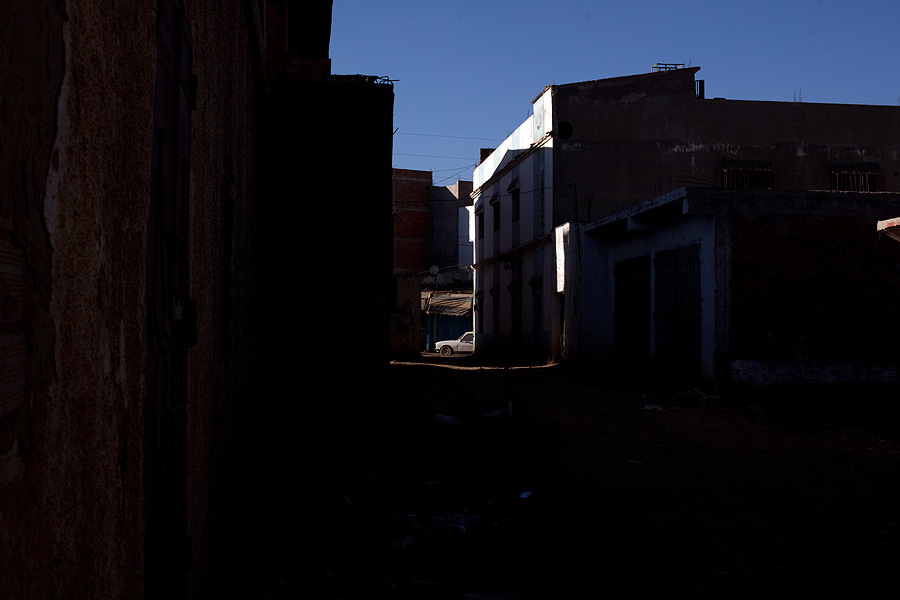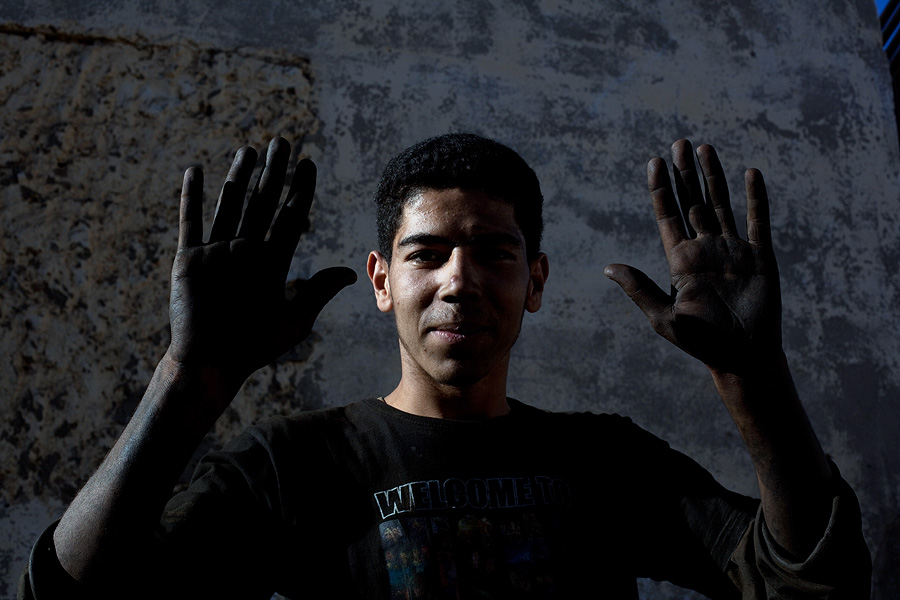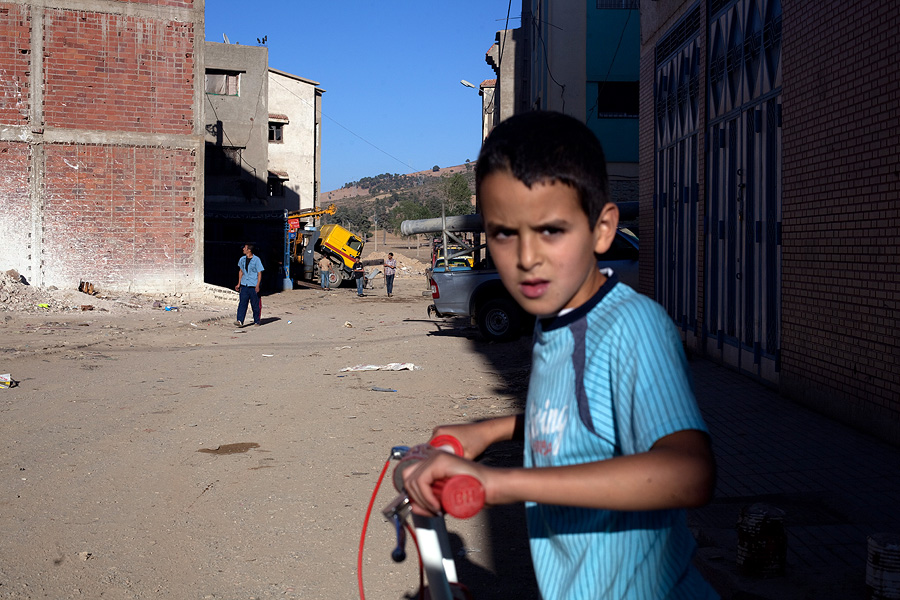 ***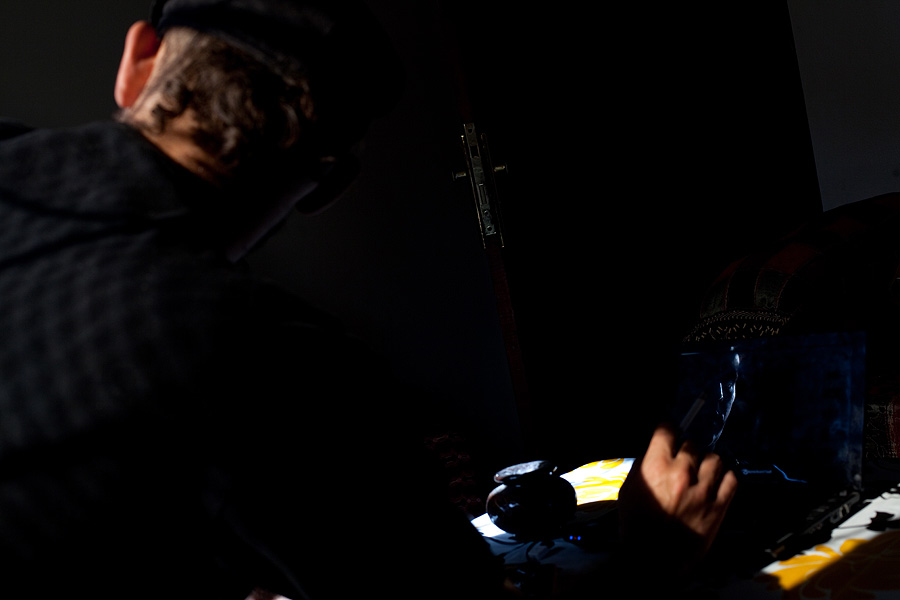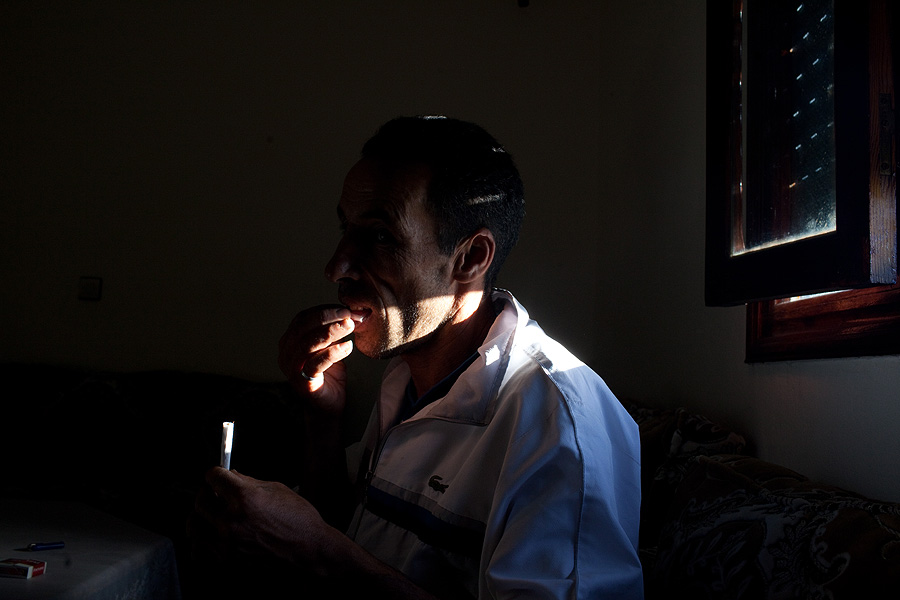 ***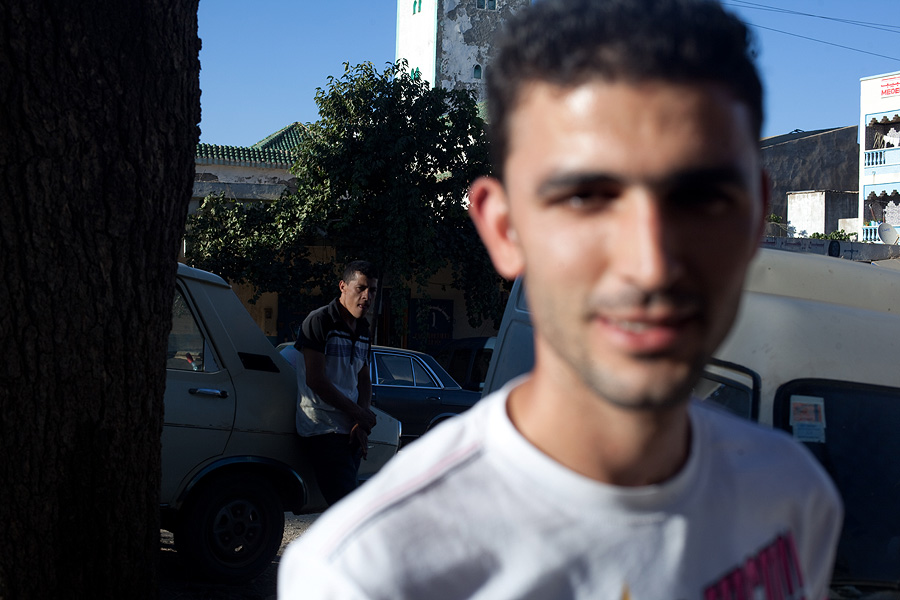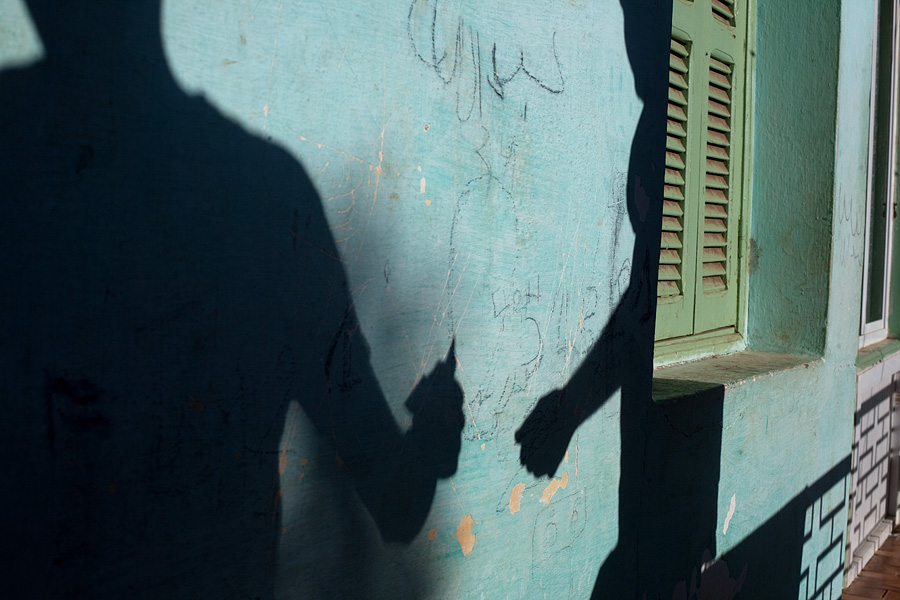 ***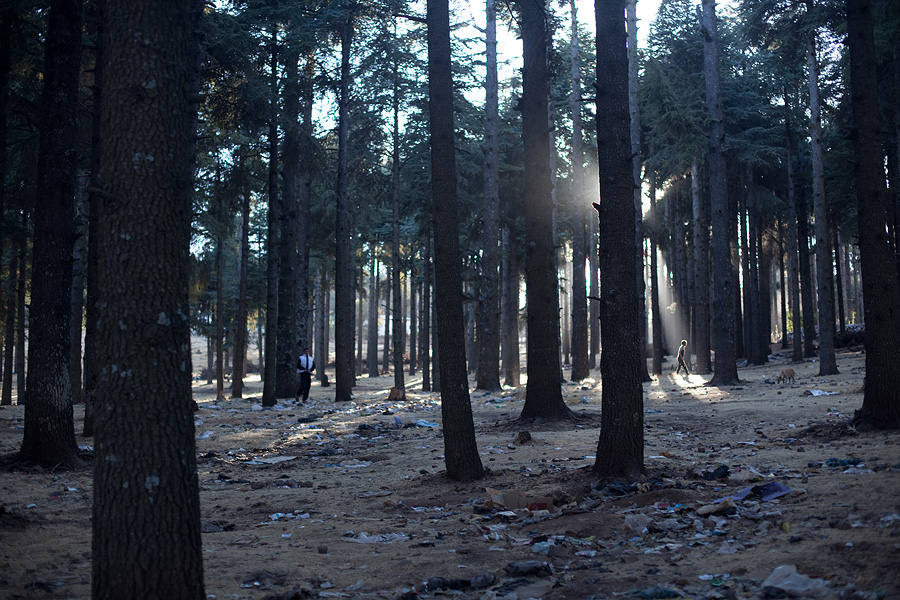 ***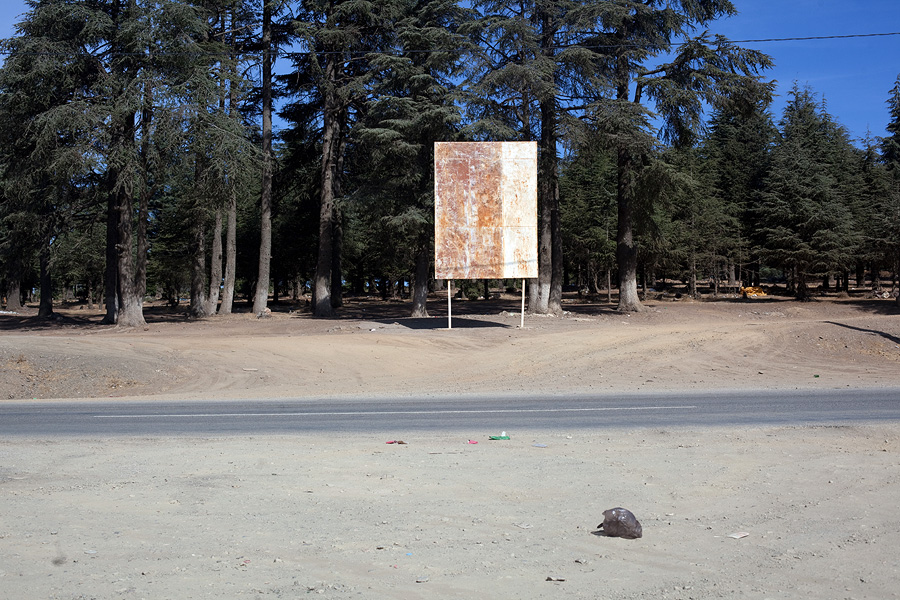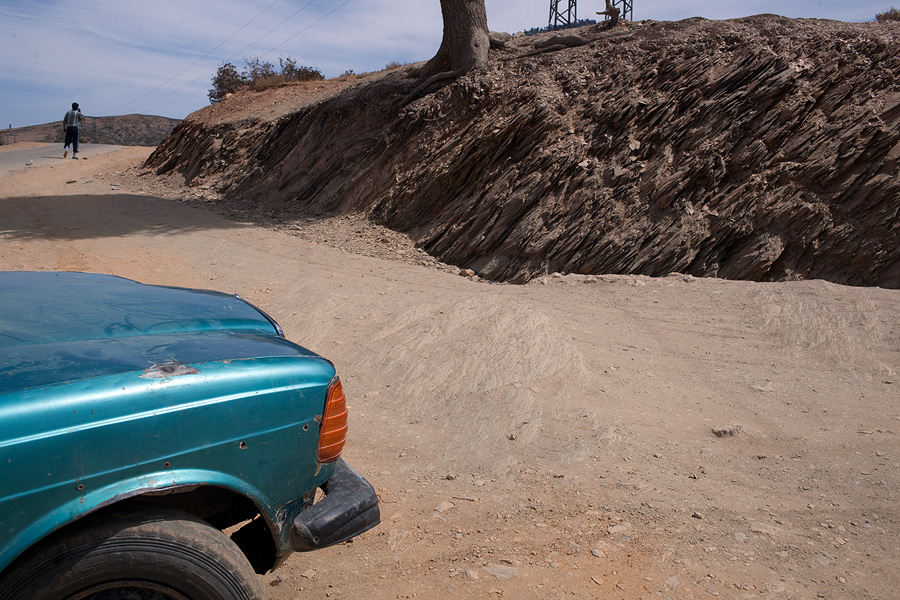 ***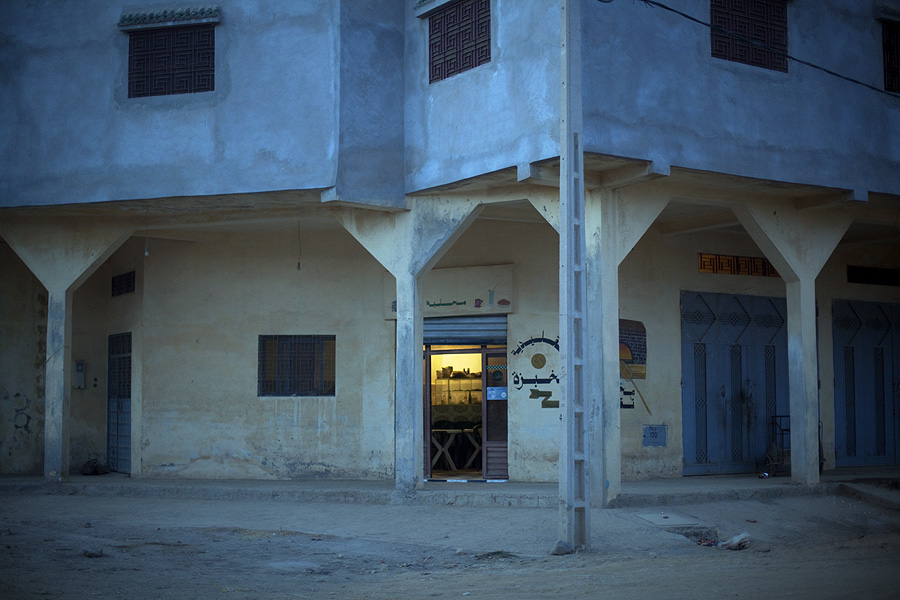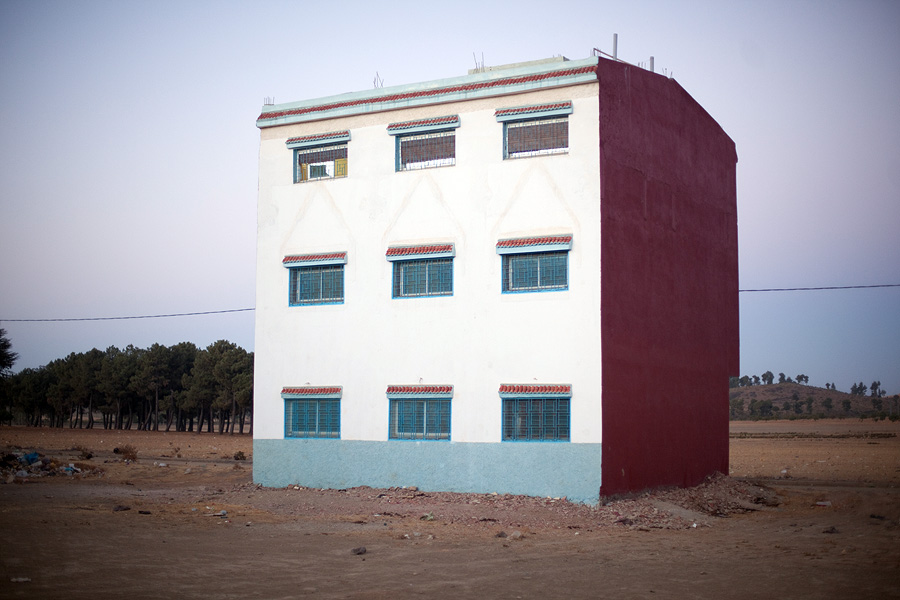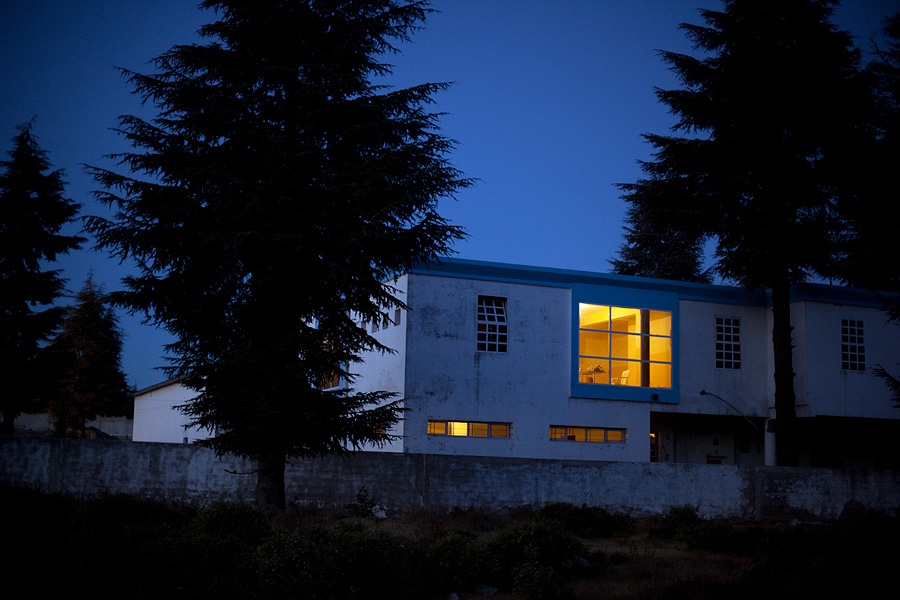 ***