- What is your religion? Are you Muslim?
- I am Adam
This is conversation I had many times. There was no need for further explanation, no convincing about superiority of this belief or that belief, just a smile, and joy, high fives and understanding. These are all people that know, they are all Adam.
***
- Jaka jest twoja religia ? Jesteś muzułmaninem?
- Jestem Adam
To była częsta rozmowa w tej podróży. Nie było potrzeby dalszych tłumaczeń, męczących ideologicznych dyskusji, o wyższości tej wiary, tamtych przekonań, jedynie uśmiechy, radość, porozumiewawcze spojrzenia między pytającymi, przybijanie piony i zrozumienie. To ludzie którzy wiedzą, każdy z nich to Adam.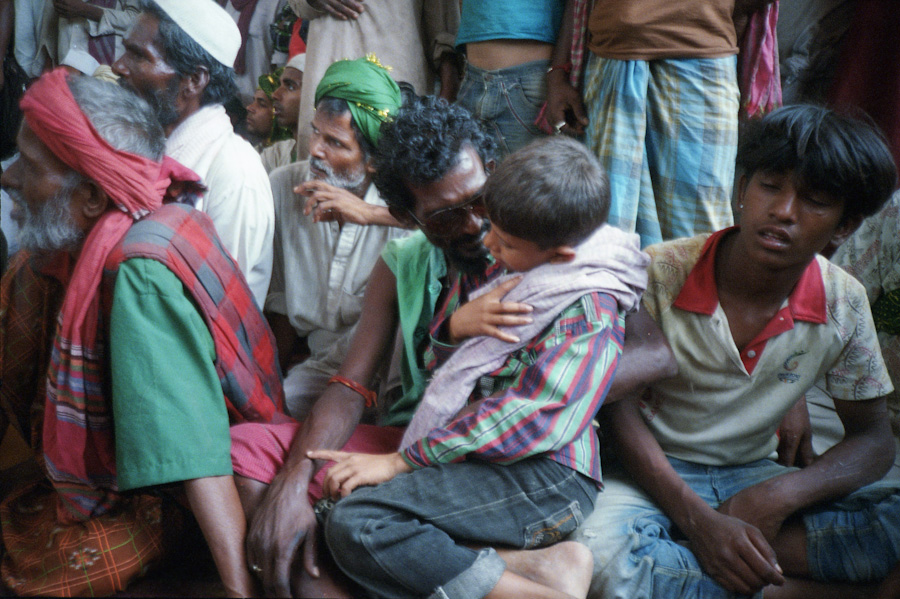 ***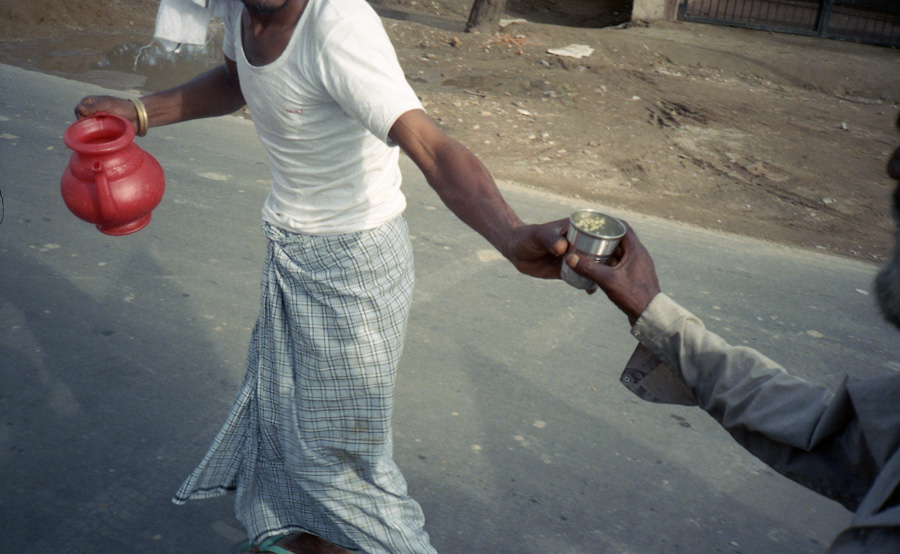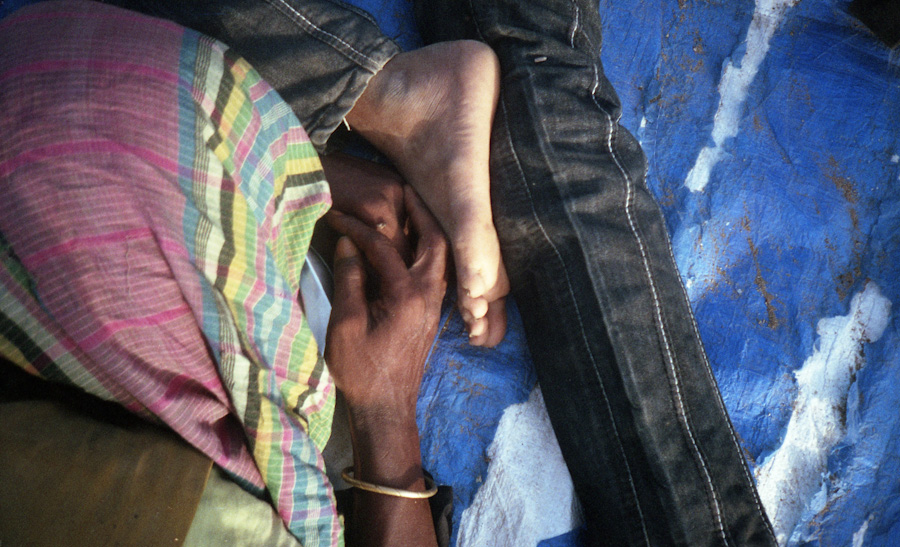 ***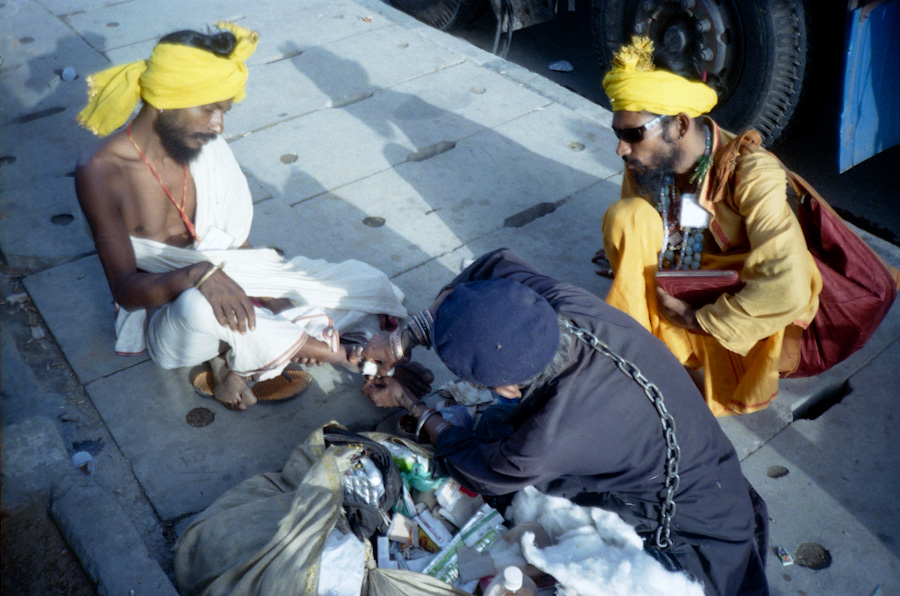 ***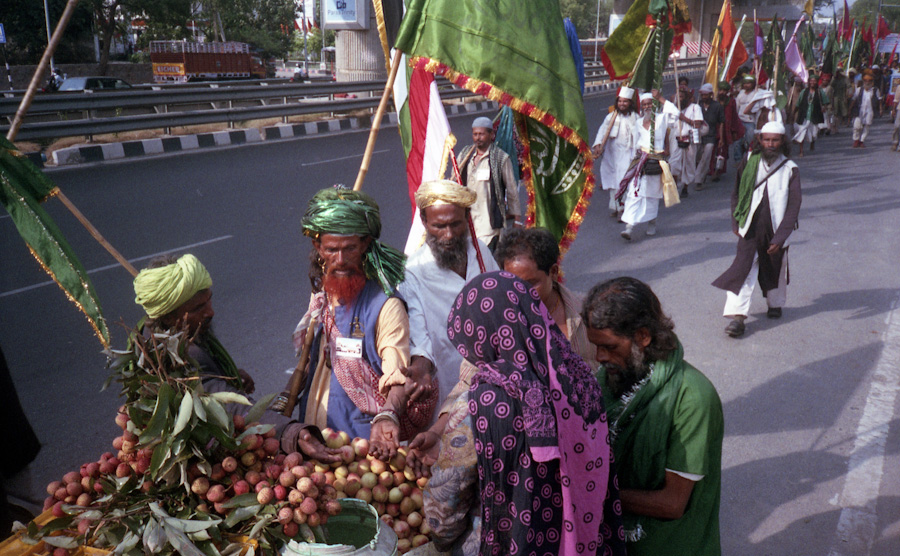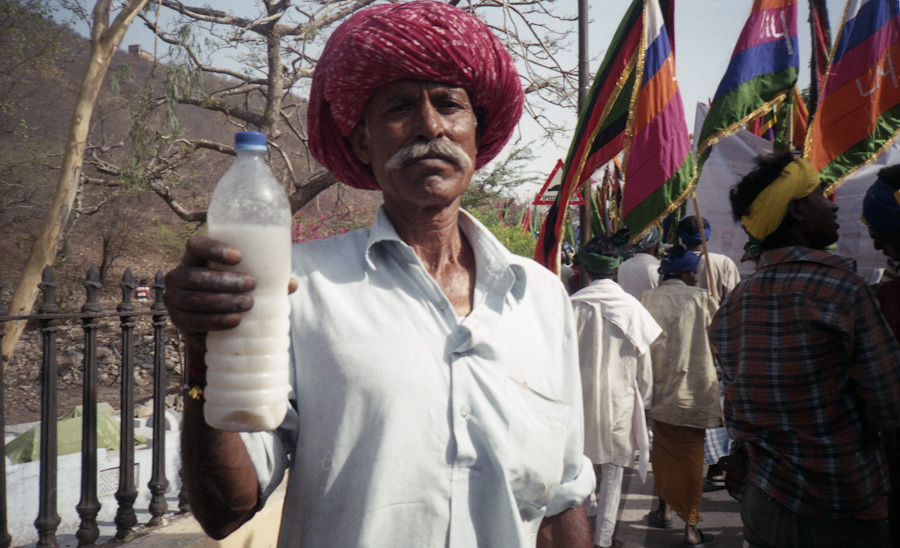 When this poor boy couldn't take the heat and tiredness anymore and collapsed, there was his mates rushing to help him. We were walking just behind so some people came shouting to me – quick ! sandals ! give us your sandals! There was no time for explanation, so I did, and it helped. He regained consciousness and we had something to joke about for the rest of the journey.
***
Kiedy ten chłopak nie wytrzymał upału i zmęczenia i zemdlał na drodze, jego przyjaciele rzucili się na pomoc. Maszerowaliśmy tuz za nimi więc podbiegli do mnie krzycząc – szybko ! sandały, daj swoje sandały ! Nie było czasu na wyjaśnienia , więc ściągnałem je z brudnych stóp, no i pomogło. Odzyskał świadomość, obficie je śliniąc przy okazji, a my mieliśmy materiał do żartów na resztę podróży.