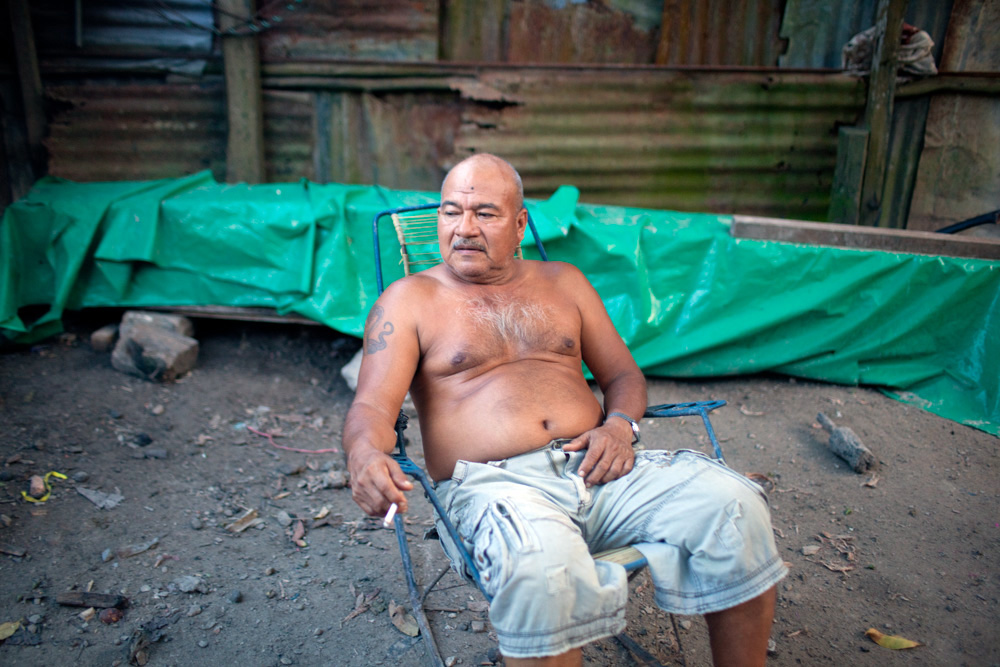 Out of many entries in this guide, this is one of the easier to organize, quite expensive, but I think worth trying. Especially for those travelers without Spanish skills, and the younger lot. There are many lodges with English speaking interpreters but they tend to charge even more and are often frequented by older , well-off patients, which may give them more solemn, temple or spa – like vibe. This one is definitely youthful, one of the reasons being bulk of guests are recruited via youth hostel.
That hostel is called La Casa Chacruna, and is very centrally located in Iquitos, just off the Plaza las Armas. The place is very much about ayahuasca, starting with the name, down to details such as decorations in the lobby, advertising board full of contacts with shamans, lodges and retreats, and the main topics of conversation among the guests. It is run by a young English expat Freddie Findlay, aided by his charming Peruvian partner. Freddie is the person to contact if you want to drink with Roman and speak no Spanish, he gets groups together and on some evenings they gather in the hostel and then travel just outside of Iquitos, where Roman runs his ceremonies.
…
Z wielu ayahuasquero jakich można znaleźć w tym przewodniku, ten jest jednym z łatwiejszych do odwiedzenia, dość drogim, ale myślę iż wartym spróbowania. Zwłaszcza dla tych podróżników bez znajomości hiszpańskiego i młodszej ekipy. Jest wiele ośrodków z anglojęzycznymi przewodnikami, ale zwykle kasują jeszcze więcej, i często odwiedzane są przez starszą, zamożniejszą klientelę, co nadaje im bardziej poważny charakter, coś pomiędzy świątynią a spa. Tutaj jest dużo bardziej młodzieżowo, jednym z powodów zapewne jest to że większość gości trafia do Romana poprzez hostel.
Nazywa się on La Casa Chacruna, i jest cetralnie położony w sercu Iquitos, tuż obok Plaza Las Armas. Od razu widać związki z ayahuaską – od nazwy miejsca począwszy, po takie szczegóły jak dekoracje w lobby, tablicę ogłoszeń pełną namiarów na szamanów, lodge, terapie. La Casa Chacruna jest prowadzona przez młodego Anglika – to Freddie Findlay, wspierany przez swoją uroczą partnerkę. To z Freddie właśnie należy się kontaktować jeżeli chcecie odwiedzić Romana, i nie mówicie po hiszpańsku, Freddie zbiera grupy do kupy i w niektóre wieczory ruszają razem z hostelu na wypad pod Iquitos, gdzie Roman prowadzi swoje ceremonie.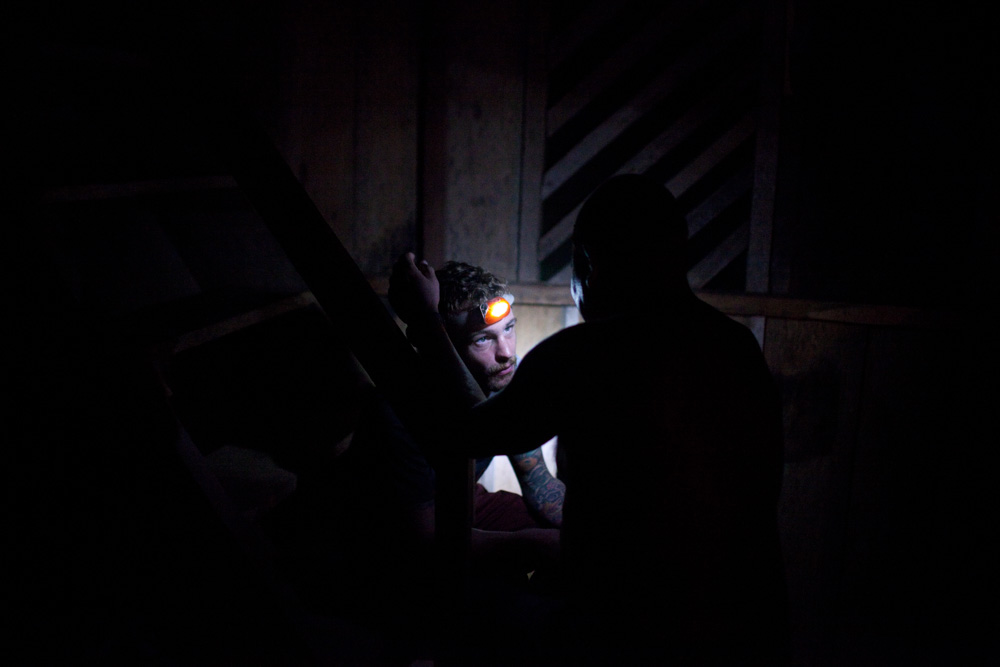 Freddie is one of Roman's foreign assistants and apprentices. This is useful too, creating bridge between indigenous healer and guests from foreign lands. I know very well the role of a guide, who co-creates the experience of visitor, is able to interpret some of what is happening, using psychological language and referring to cultural symbols inaccessible to the local ayahuasquero. Besides, Roman's crew actively participates in running the ceremonies, they add their own icaros so the nights there are pretty busy, even when Roman rests, there is something going on. Another of the guys present when I was there was Daniel, American writer and guide, correspondent of "Reset.me", and Rupert from England, friendly and hyperactive ex-fighter and sports therapist.
…
Freddie jest jednym z kilku zagranicznych asystentów i uczniów Romana. Są oni bardzo użyteczni, tworząc most między rdzennym uzdrawiaczem i gośćmi z zamorskich krain. Bardzo dobrze znam rolę przewodnika, który współtworzy doświadczenie gościa, jest w stanie zinterpretować to co się dzieje, używając zrozumiałego psychologicznego języka i odnosząc sie do kulturowych symboli niedostępnych tradycji z jakiej wywodzi się lokalny ayahuasquero. Poza tym, ekipa Roma aktywnie uczestniczy – współprowadzi ceremonie, wnosząc swoją energię, swoje icaros, więc noce są bardzo żywe, nawet gdy Roman odpoczywa, zawsze coś się dzieje. Jednym z tych czeladników obecnych w tej sesji był Daniel, amerykański pisarz i przewodnik, korespondent "Reality Sandwich", kolejnym Rupert z Anglii, sympatyczny i hyperaktywny były bokser i sportowy terapeuta, wreszcie poniżej dymiący sam Freddie.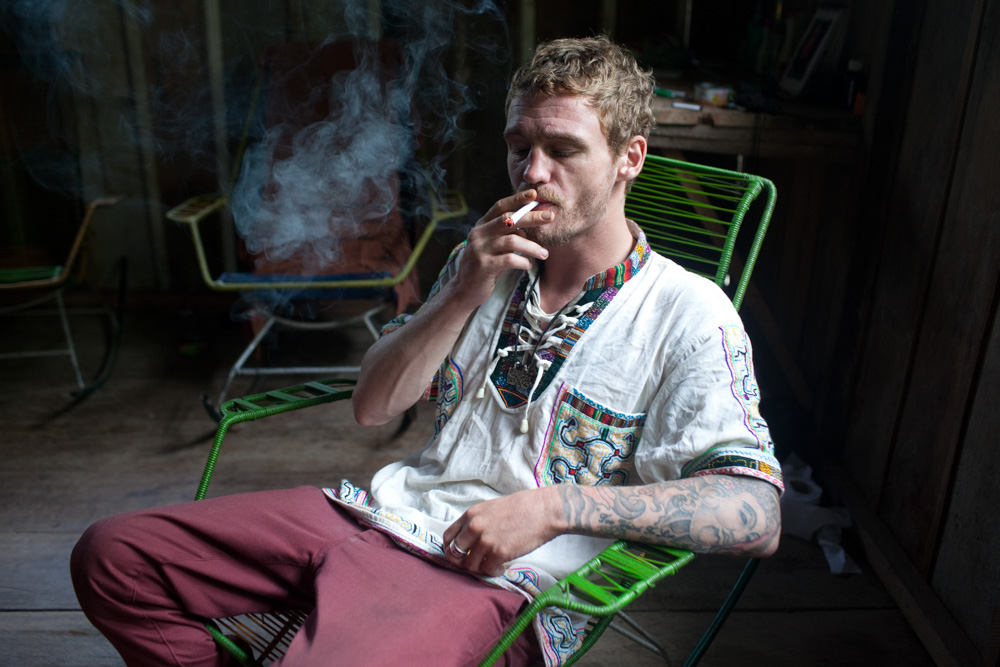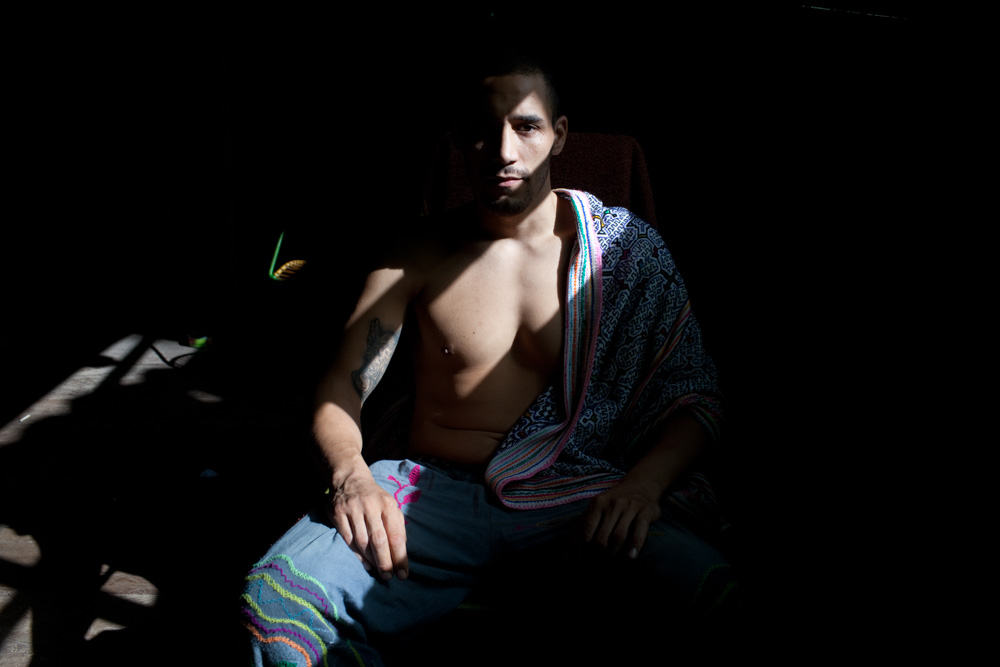 These were my last days in Iquitos and was trying to squeeze as much as possible out of them. So I had ceremony almost every night, and on that particular day, in the morning, I had my first serious frog poison dose rubbed into three dots. As I later learned, this can be a powerful booster for ayahuasca effect.
It took us perhaps 45 minutes to get from Casa Chacruna to Roman's land, first by moto-taxis and then crossing the river that separated quiet suburb from jungle where his household stands. With me there was a mix of experienced drinkers and some newcomers, most from English speaking lands, including, as it turned out later, one nervous American Polish girl.
Neither place nor shaman was impressive at first sight, I find it amusing that even after all this time I am still misled by appearances. Roman looks like a well fed shopkeeper and doesn't use those shamanic gadgets to get the looks some tourists expect. He is very down to earth, and I quickly got to enjoy this. His presence is very grounding, the way he speaks and sings, I think this base creating ability is one of the most important qualities of ayahuasquero.
…
To były moje ostatnie dni w Iquitos i starałem się wycisnąć z nich jak najwięcej. Brałem udział w jakiejś ceremonii prawie codziennie, a tegoż dnia rano, dostałem swoją pierwszą poważną dawkę kambo, żabiej trucizny wtartej w trzy punkty – blizny na ramieniu. Jak się później dowiedziałem, może być to potężne wzmocnienie efektu pitej tego samego dnia ayahuaski.
Zajęło nam około 45 minut aby dotrzeć z La Casa Chacruna na teren Romana, najpierw moto-rykszami a potem czółnem przez rzekę rozdzielającej ciche przedmieścia od dżungli na terenie której znajduje się domostwo. Razem ze mną przyjechała mieszanka doświadczonych psychonautów i nowicjuszy, większość z anglojęzycznych krajów, w tym jak się później okazało, nieśmiała i lekko nerwowa Polka z USA.
Ani miejsce ani szaman nie robili wrażenia na pierwszy rzut oka. To zabawne, że po tym całym czasie tam wciąż zdarza mi się bycie zwiedzionym pozorami. Roman wygląda jak korpulentny sklepikarz, i nie dekoruje się żadnym z tych szamańskich gadżetów jakich niektórzy turyści oczekują. Jest bardzo normalnym kolesiem, i szybko zacząłem to doceniać. Jego sposób bycia jest bardzo uziemiający, sposób w jaki mówi i śpiewa, myślę, że takie stablizujące, pewne siebie ale nie zadufane bycie szamana jest tym czego najbardziej od niego oczekuję.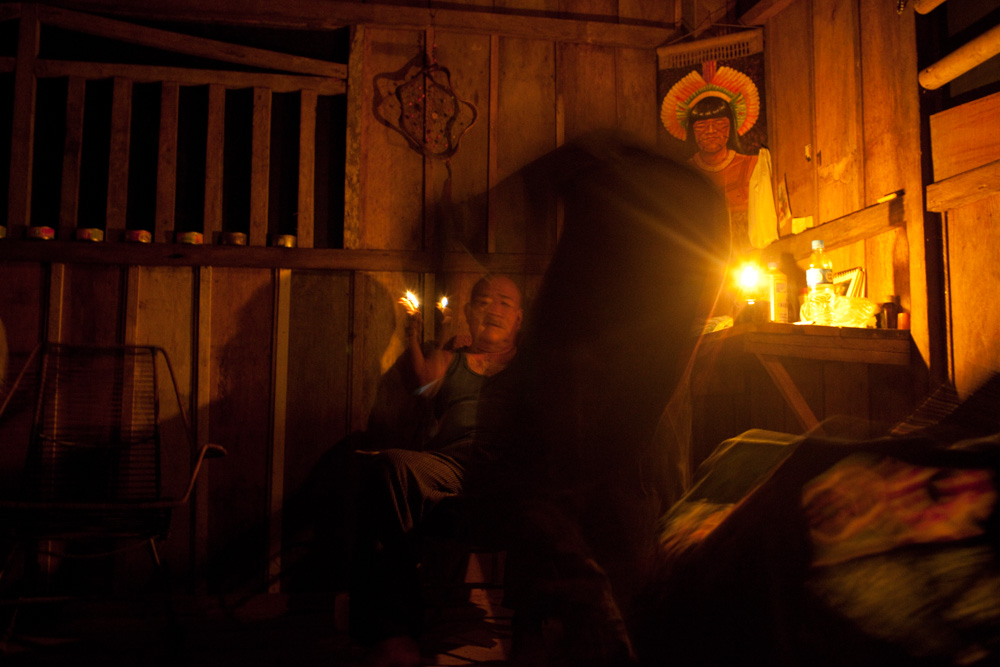 With no neighbours around we started pretty early. Not so bad in taste brew was served, all the lights went off, I took my last clicks. That is the way I like it, no temptation for photos, and no flickering candles to distract from visions.
…
Nie było sąsiadów, więc mogliśmy zacząć dość wcześnie. Całkiem dobry w smaku wywar został zaserwowany, wszystkie swiatła wygaszone, zrobiłem ostatnie zdjęcia. Tak lubię, bez pokusy fotografowania, bez świec rozpraszających swym migotaniem, czarna ciemność.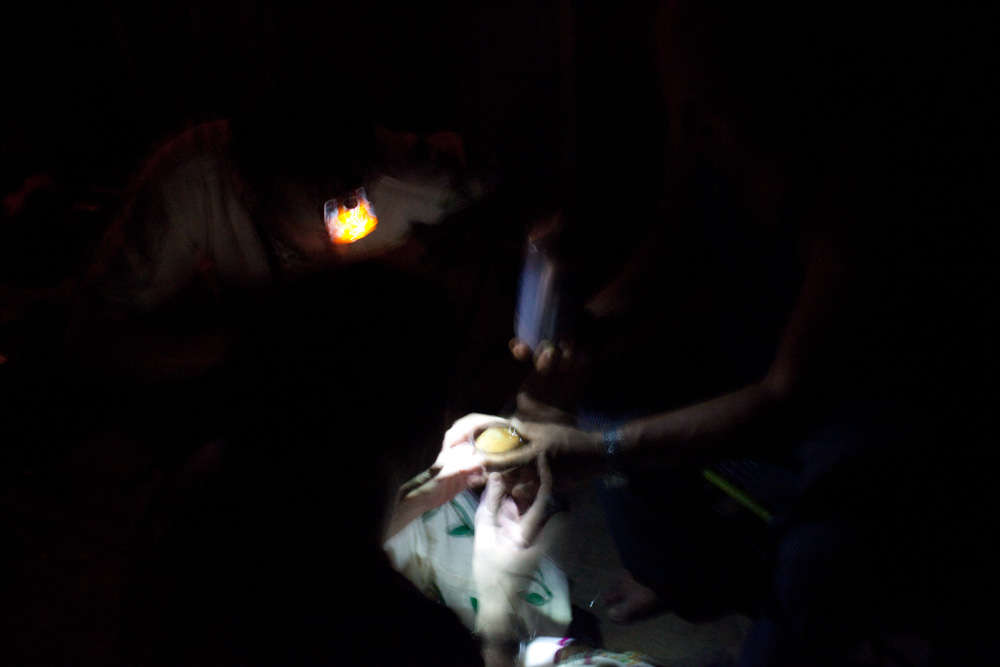 I was able to hold my ground, but when the wave of mareacion came, things got pretty shaky. I remember I had to work with my breath, with the rattle to smooth the onset of medicine, and I quickly thought about morning kambo, with a tint of usual fear – am I not overdoing things, isn't that a bit much? But I quickly got to enjoy the ride. This was a special night, full of good and benefit. Hard work pays off, I was feeling, and I was traveling in the joy of completion. I guess Roman sensed this, for when it my turn to approach him, after a short conversation he decided to sing icaro of coronación for me, crowning meaning a mark of completion of certain level, progress and a confirmation of stability. This was the way I understood this, because this was the way I felt. That coherence was the reason I was able to accept this, otherwise I tend to be staying away from all those hierarchies, status points, titles, all those things dangerous because of the way they can inflate already large egos.
That night, that moment I felt I deserved it.  I knew more and more of how little I understood the Great Mystery, but the best was that insatiable greed of knowing was going away, that I was content with knowing nothing, I was content in the bliss of ordinary, regular breath, working bowels, the song of jew's harp on my lips, company of good men and women, breeze of the night and clearly visible stars, in the empathy and co-creating, in health. I was content in being there, and in the awareness of leaving soon. I knew I deserved that symbolic crown for the precise reason of not needing it.
…
Byłem w stanie utrzymać stabilność, ale kiedy pierwsza fala nadeszła, sprawy stały się bardzo chybotliwe. Pamiętam iż musiałem pracować oddechem jak i grzechotką aby złagodzić natarcie medycyny, i szybko przypomniałem sobie poranne kambo, z lekkim odcieniem strachu – typowego pytania – czy nie przeginam? Szybko jednak zacząłem cieszyć się przejażdżką. To była szczególna noc, pełna dobra i darów. Ciężka praca popłaca, tak czułem, i podróżowałem w radości spełnienia. Myślę, że Roman to wyczuł, bo kiedy nadeszła moja kolej by do niego podejść, po krótkiej pogawędce i wybadaniu mego stanu zdecydował się zaśpiewać dla mnie icaro koronacji, coronación oznaczające zwieńczenie pewnego etapu, postępów, spełnienia, potwierdzenie stabilności. Tak to rozumiałem, ponieważ tak właśnie się wtedy czułem. Ta spójność była powodem dla którego mogłem to zaakceptować bez zażenowania, zwykle raczej unikam wszelakich hierarchii, awansów, punktów, tytułów, tych wszystkich rzeczy niebezpiecznych dlatego, że pompują nieraz już mocno napompowane ego.
Tej nocy, w tej chwili, czułem, że na to zasługuję. Wiedziałem coraz więcej o tym jak mało rozumiem z Wielkiej Tajemnicy, ale najlepsze było to, że nienasycony głód wiedzy zanikał, że byłem zaspokojony w tej niewiedzy, byłem zadowolony w rozkoszy zwyczajności, regularnym oddechu, działających trzewiach, pieśni drumli na moich ustach, towarzystwie dobrych ludzi, w nocnym wietrze i pod tak licznymi wtedy gwiazdami, w empatii, współtworzeniu, w zdrowiu. Byłem zadowolony będąc tam, i zadowolony w świadomości bliskiego wyjazdu. Wiedziałem, że zasługuję na tą symboliczną koronę dokładnie z powodu tego, że jej nie potrzebowałem.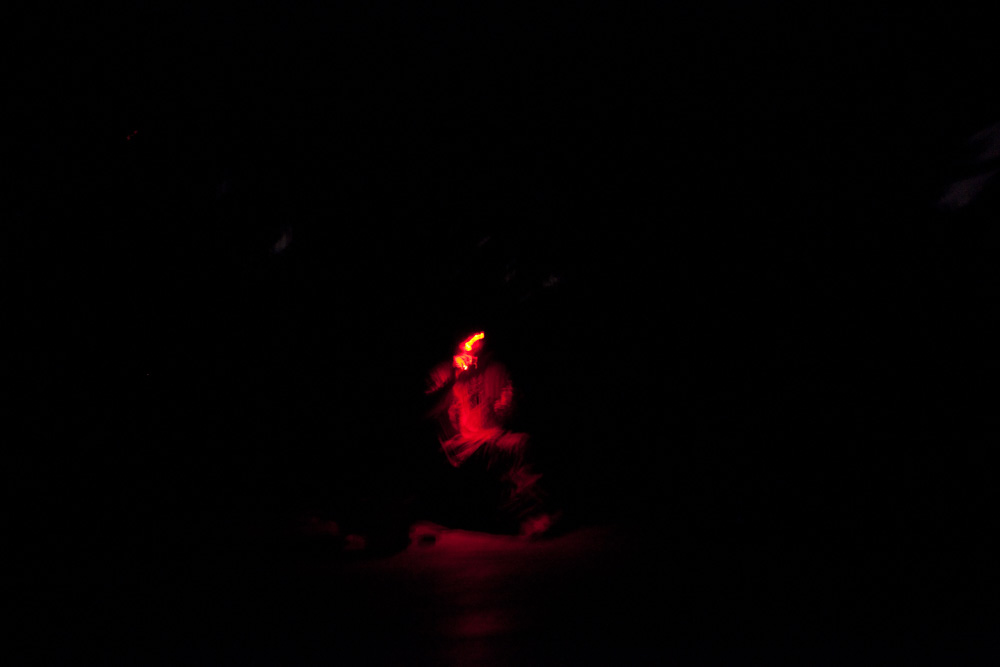 This individual approach Roman has is disappearing in ever growing ayahuasca business around Iquitos, but it used to be and is in opinion essential part of the practice. After all we do not come to curandero just to jam together and listen his singing while we stay under influence, but we come as individuals with specific issues to solve, and we need to be treated so. There are songs designed and/or improvised for each person, each case, sung directly to them, this is what traditional practitioners do, not just singing for all and limiting personal treatment to blowing smoke at each participants. One of the few places I could experience that was at Laura and Ines, Shipibo ceremony at Arco Iris place, and here, so even if you are charged 200 soles per night, it is worth it. There is a lot of work done in this place and you will get your money's worth before the morning comes, and afterwards, integrating the night into your life.
…
To indywidualne podejście Romana do jego pacjentów jest czymś zanikającym w coraz większym ayahuaskowym biznesie wokół Iquitos, ale zwykło być i moim zdaniem jest niezbędną częścią praktyki. W końcu nie przychodzimy do curandero tylko po to aby sobie podżemować i posłuchać jego pieśni podczas gdy jesteśmy pod wpływem, ale przychodzimy jako jednostki z konkretnymi problemami do rozwiązania, i powinniśmy być tak traktowani. Są pieśni zaprojektowane i improwizowane dla każdej osoby, każdego przypadku, śpiewane wprost do nich, tak robią tradycyjni uzdrawiacze, a nie jedynie śpiewają dla wszystkich ograniczając indywidualne traktowanie do dmuchniecia parę razy dymem w czubek głowy uczestnika ceremonii. Jednym z niewielu miejsc gdzie można tego doświadczyć, poza sesją w Arco Iris z szamankami Shipibo jest właśnie dom Romana, i nawet jeżeli kosztuje to 200 soli od osoby za noc, to warto. Dużo w takiej nocy jest tu wykonanej pracy, i otrzymacie wartość swoich pieniędzy zanim nadejdzie rano, jak i potem, integrując te wydarzenia w swoje życie.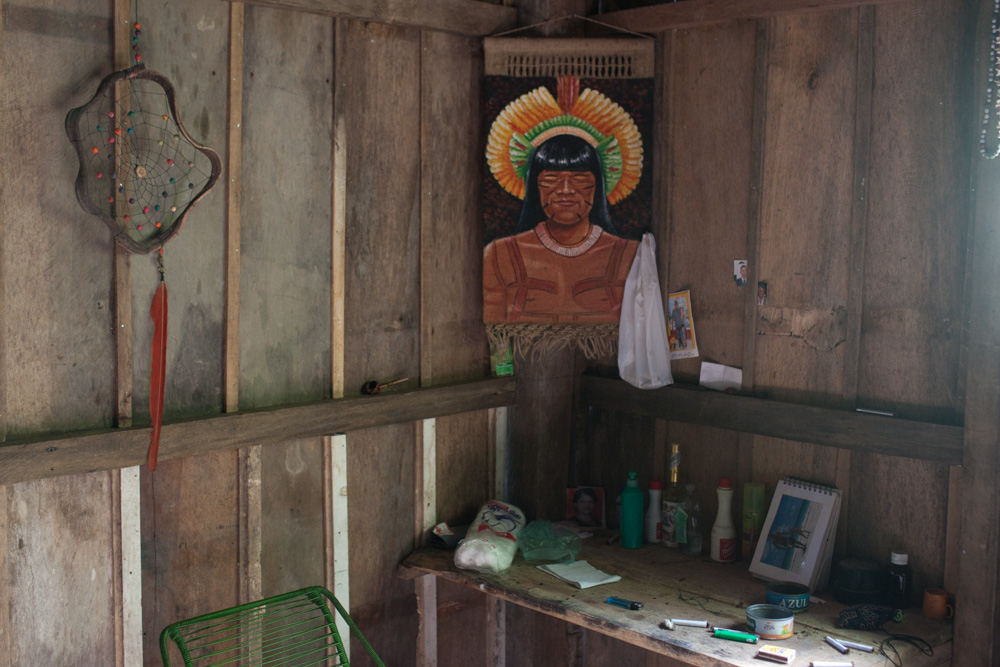 To contact Roman directly, Spanish speakers could call him at mobile : 965335476 or fixed : (065) 26 7805. You can also let Freddie know you want to come by Internet, you will find him there on Facebook ( https://www.facebook.com/ffindlay ) or through La Casa Chacruna (  https://www.facebook.com/lacasachacruna ). Last but not least, just drop by there when you are in Iquitos and have a chat when is the next time they do a ceremony. The address – Calle Napo 312, just off Plaza Las Armas, +51 949 003 476.
…
Aby skontaktować się bezpośrednio z Romanem, mówiący po hiszpańsku mogą dzwonić na komórkę : 965335476  lub domowy : (065) 26 7805. Można też zawiadomić Freddiego przez internet, znajdziecie go na Facebooku : ( https://www.facebook.com/ffindlay ) lub poprzez hostel La Casa Chacruna (  https://www.facebook.com/lacasachacruna ). Oczywiście pozostaje także tradycyjna metoda, odwiedziny w Iquitos, i pogawędka – adres hostelu to Calle Napo 312, tuż obok Plaza Las Armas, +51 949 003 476.