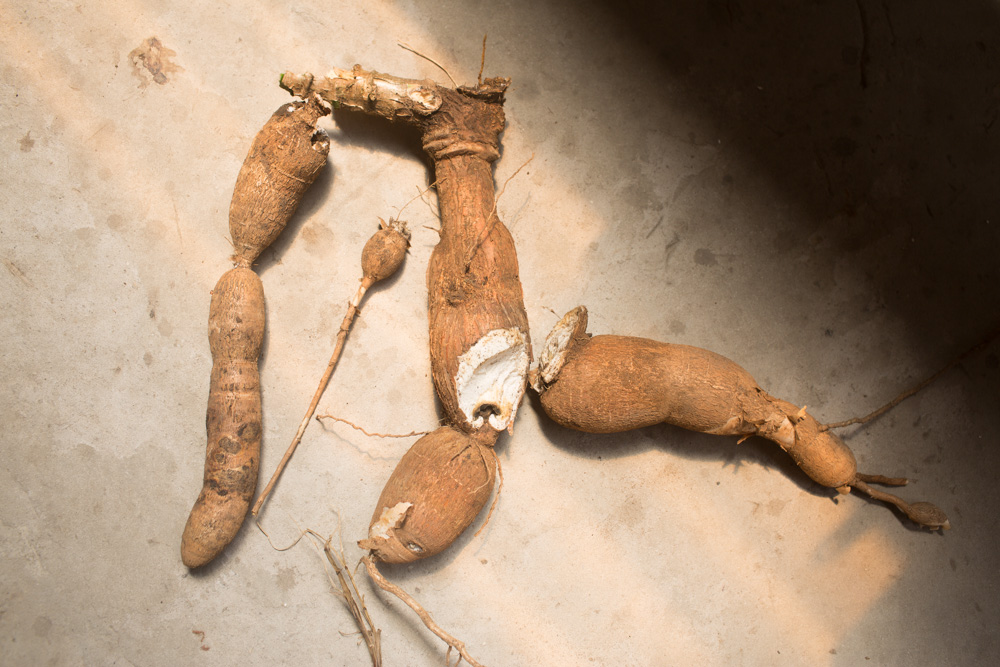 How upside down our world is, I think, when I look at the cassava we planted more than half a year ago. How much sweat, how many rains, how many days, how many weeds. To nourish our bodies months after with the most basic ingredients, to sustain life, with such an effort. And yet, the countless farmers of the world, those who without machines, without chemicals tend to yam in African jungles, rice in plains of Bangladesh, potatoes in the Andes, they are the lowest rungs in the ranks of our modern civilization, next to beggars, hardly able to pay their children school fees with their heroic struggle. Not for them gap year trips, not for them wondering about self-improvement, weekend yoga classes, paintball clashes.
We are on half starving diet for only two weeks, to practice our patience, to communicate better with plants we work with, to step back from daily trance. But that austerity is not far removed from so many men daily diet, daily life, daily trance. When weak, hungry and thirsty I sing in the night of ceremony, images of countless generations praying for daily bread, for drop of rain, for mercy become reality for a short moment. I am humble and humiliated at the same time, both because of my temporary state and because of shame that so often I take for granted the fact that it is only temporary. Any amount of "gracias" that night will rung fake if I fail to remember tomorrow. And yet, by every thought, by every song, by every step, I must believe, we may be transformed.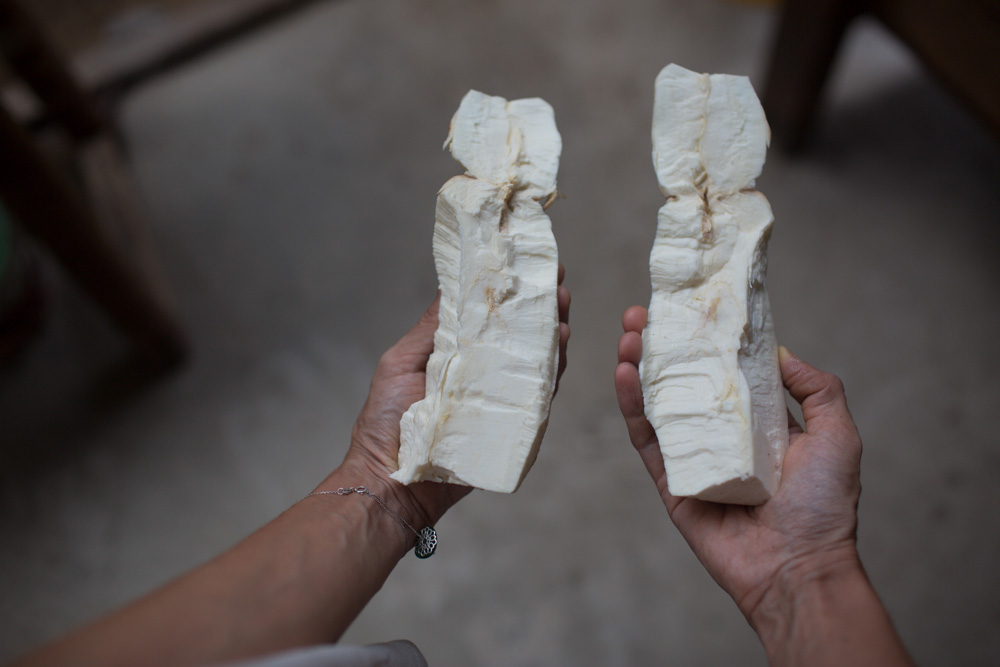 Jak do góry nogami jest nasz świat postawiony, myślę, gdy patrzę na kassawę posadzoną ponad pół roku temu. Ile potu, ile deszczy, ile dni, ile chwastów wyrwanych. Aby odżywić nasze ciała miesiące później najbardziej podstawowymi składnikami, podtrzymać życie, takim wysiłkiem. A jednak, rzesze rolników świata, tych, którzy bez maszyn, bez chemikaliów uprawiają swój yam gdzieś w dżunglach Afryki, ryż na rozlewiskach Bangladeszu, ziemniaki w Andach, są oni gdzieś na nizinach hierarchii naszej współczesnej cywilizacji, koło żebraków, ledwie zdolni zapłacić za podstawową szkołę swych dzieci, utrzymać je swym heroicznym wysiłkiem. Nie dla nich kształcące wycieczki na koniec świata, rozwój osobisty, weekendowe zajęcia jogi, bitwy paintballowe.
Jesteśmy na wpół głodowej diecie od dwóch tygodni. Trochę ryżu, troche yuki, trochę wody. Robimy to by lepiej zrozumieć rośliny z jakimi pracujemy, ćwiczyć cierpliwość, wykroczyć poza codzienny trans. A przecież ta asceza nie jest daleko od codziennej diety wielu mieszkańców tego globu, ich codziennego życia, codziennego transu. Kiedy słaby, głodny i spragniony śpiewam w noc ceremonii, obrazy niezliczonych pokoleń modlących się o chleb powszedni, o kroplę deszczu, o litość, stają się na krótką chwilę rzeczywistością. Jestem pokorny i zarazem upokorzony, zarówno z powodu mojego tymczasowego stanu jak i z powodu wstydu, że tak często biorę za oczywiste iż jest tylko tymczasowy. Każda ilość "gracias" tej nocy zabrzmi fałszywie, jeżeli nie uda mi się pamiętać o tym jutro. A jednak, poprzez każdą myśl, każdą pieśń, każdy krok, muszę wierzyć, możemy dokonać transformacji.