"Psychodeliki w odblokowaniu nieświadomości : od raka do uzależnień" ( w "Terapeutyczne zastosowanie ayahuaski", Springer 2014 ]
[ dr Gabor Mate ]
…
Psychedelics in Unlocking the Unconscious: From Cancer 
to Addiction ( in The Therapeutic Use of Ayahuasca, Springer 2014 )
[ dr Gabor Mate, M.D. ]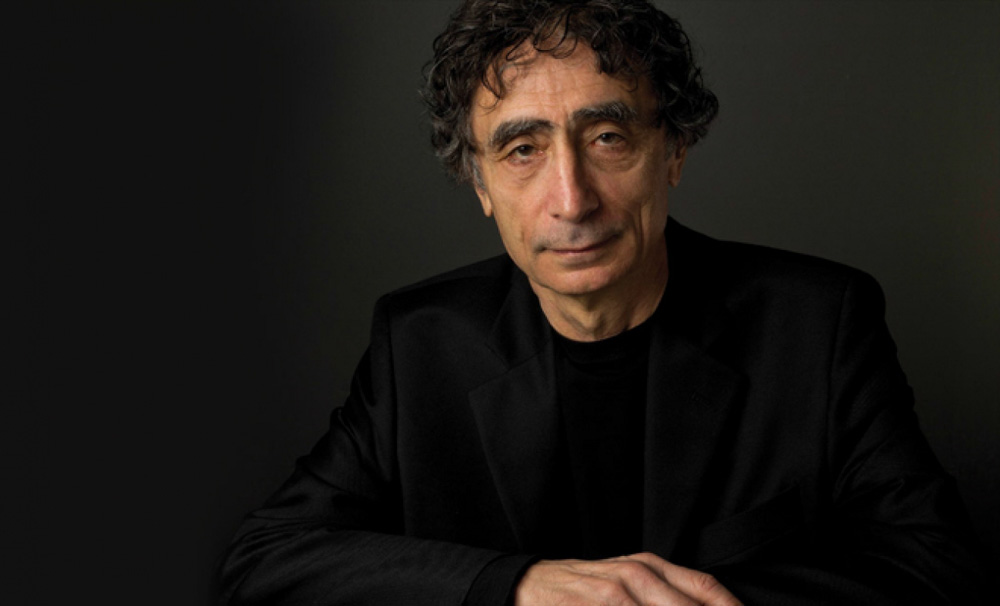 Jakieś 5 lat temu – a piszę to w 2013 roku – nie wiedziałem jeszcze nic o ayahuasce, poza sporadycznymi wzmiankami jakie do mnie docierały. Jako praktyk szkolony w ortodoksyjnym zachodnim modelu alopatycznym byłem od dawna świadomy nie tylko zadziwiających osiągnięć współczesnej medycyny ale również jej ograniczeń. To czego my jako lekarze nie jesteśmy w stanie wyciąć, zatruć czy wypalić, możemy jedynie w najlepszym wypadku złagodzić. Jesteśmy zahipnotyzowani lekarstwem a nie wiemy nic o uzdrowieniu. Umiemy naprawić złamane kości, przeszczepiać serca i wątroby, ale niewiele potrafimy zrobić dla połamanych dusz czy dla transformacji straumatyzowanych umysłów. Przede wszystkim, nie dociera do nas, iż ludzkie choroby, psychiczne czy fizyczne, nie są odizolowanymi wypadkami, nieszczęśliwymi zdarzeniami, ale manifestacją żyć w psychologicznym i społecznym kontekście, rezultatem doświadczeń, przekonań i budowanych przez całe życie wzorców relacji ze światem. I jesteśmy aroganccy, nie w sensie myślenia, iż wiemy wszystko, ale naszego przekonania, iż to czego nie znamy, nie jest warte znania, to czego nie studiowaliśmy, nie jest warte zbadania, że struktury świadomości równoległe do naszych nie mają wartości i nie są warte eksploracji.
Pracowałem jako lekarz rodzinny, w paliatywnej opiece nad nieuleczalnie chorymi, z uzależnieniami w dzielnicy Vancouver Downtown Eastide, znanej z największej koncentracji użytkowników narkotyków w całej Ameryce Północnej. Zarówno z osobistej obserwacji jak z i z badań w nowej dziedzinie psychoneuroimmunologii wiedziałem, że rak i większość chronicznych chorób reprezentują tworzone przez całe życie emocjonalne wzorce wyparcia, mające swe korzenie we wczesnym dzieciństwie, w emocjonalnej stracie lub cierpieniu. Ponadto, widziałem iż uzależnienie, czy to od narkotyków, czy od jakiegokolwiek ostatecznie szkodzącego nawyku, czy to kolekcjonerstwa seksualnego, hazardu, pracoholizmu, internetu czy też zakupów – jest zawsze próbą ucieczki od bólu, chociażby tymczasowego pozbycia się nieznośnego ciężaru bycia z samym sobą. Po publikacji mojej książki o uzależnieniach, w której zademonstrowałem relację pomiędzy traumą z dzieciństwa a uzależnieniem od substancji w dorosłości, zacząłem otrzymywać pytania czy wiem coś o ayahuasce w kontekście leczenia uzależnień. Nie wiedziałem nic, i po jakimś czasie zacząłem postrzegać te zapytania jako natrętne i męczące. Byłem jednocześnie zainteresowany badaniem sposobów leczenia poza wąskim medycznym modelem, a jednak i ja nie chciałem się nauczyć czegoś nowego. Nie mogłem sobie wyobrazić jak psychodeliczna substancja miałaby pomóc komukolwiek przezwyciężyć uzależnienie czy też pomóc wyleczyć traumę pourazową albo wbudowane wzorce samozaniedbania, które przyczyniają się do choroby.
Wszechświat miał jednak inny plan. Od tamtego czasu pracowałem z ayahuaską, i ta praca, pomimo iż to tylko mała część tego czym się zajmuję, stała się najbardziej ekscytującą pośród moich sposobów uzdrawiania, tą w której widzę najbardziej transformujący potencjał. W programach uzdrawiania jakie poprowadziliśmy ( my – znaczy moi przyjaciele, ayahuasquerzy – o których więcej dalej – i ja ) pracowaliśmy z ludźmi borykającymi się z używaniem narkotyków i uzależnieniami seksualnymi, zespołem stresu pourazowego, lękami, chronicznym zmęczeniem, a także po prostu ludźmi szukającymi pełni, znaczenia, doświadczenia swego prawdziwego ja, raczej niż wbudowanych w nich, ale nieautentycznych wzorców nawyków. Pracowaliśmy ludźmi szukającymi siebie, swych rodziców, miłości, Boga, prawdy, wewnętrznego dziecka, społeczności, natury. Nie mogę powiedzieć, że każdy odnalazł wszystko to czego szukał, daleko od tego. Mogę powiedzieć że większość ludzi powzięła poważne kroki na swej ścieżce w stronę autentyczności, i znalazła znaczące wyzwolenie od otępiających, ograniczających szablonów umysłowych i zachowań. Niektórzy dokonali transformacji swych żyć. Niektórzy nie są już uzależnieni.Wielu nie zadowala się już być kimś innym niż są.
"Od końca lutego, mojego pierwszego doświadczenia z ayahuaską, codziennie doświadczam zmian w mojej świadomości, moim byciu wewnętrz i z innymi, wliczając w to zwierzęta. Widzę wszystko co dotąd uczyniłem z kompletnie nowej perspektywy i żyję tym. Codziennie."  Tak pisze mężczyzna trzydziestoparoletni, z historią własnej traumy, który pracuje ze straumautyzowanymi osobami w Brytyjskiej Kolumbii, w Kanadzie.
"Jestem w stanie dostrzec różnicę jaką robię łagodząc ból u innych, pomagając im zobaczyć się w odmiennym świetle, dając im co nieco blask i iskierki, nawet jak wywozi się ich karetką, i kiedy oboje wiemy, że nie zobaczymy się już więcej w takiej formie".
Dr Gabor Mate jest kanadyjskim lekarzem, mówcą i autorem czterech bestsellerów opublikowanych w prawie 20 językach na pięciu kontynentach. Jego zainteresowania obejmują jedność umysłu i ciała, objawiającą się w zdrowiu i chorobie, efekty doświadczeń wczesnego dzieciństwa w kształtowaniu się mózgu i osobowości, traumatyczne korzenie uzależnień, i konieczność bliskości dla zdrowego rozwoju dziecka. Pracował on w praktyce rodzinnej i opiece paliatywnej, a także, przez 12 lat, w dzielnicy Downtown Eastside w Vancouver, znanej z nawiększej koncentracji użycia narkotyków w Ameryce Północnej. Obecnie pracuje on jako profesor na wydziale kryminologii Simon Fraser University i uczy i prowadzi seminaria na całym świecie.
…
Until 5 years ago—I write this in 2013—I knew nothing about ayahuasca, having only vaguely heard about it. As a practitioner trained in the orthodox Western allopathic model, I have long been aware not only of the astonishing achievements of modern medicine, but also of its limitations. What we, as medical doctors, cannot cut out, poison or burn, we can only alleviate, at best. We are mesmerized by cure and know nothing about healing. We can mend broken bones, transplant hearts and livers, but can do little for fractured souls or help transform traumatized minds. Above all, we do not get that people's illnesses, mental or physical, are not isolated, accidental, and unfortunate events, but manifestations of lives in a psychological and social context, the results of experiences and beliefs and lifelong patterns of relating to the world. Hence, we can suppress manifestations but rarely get at causes. We separate the mind from the body and the individual from the environment. And we are arrogant, not in the sense that we think we know everything, but in our conviction that what we do not know is not worth knowing; what we have not studied is not worth investigating, that frameworks of awareness parallel to ours have no validity, are not worth exploring.
I have worked in family practice, palliative care with the terminally ill, and with addictions in Vancouver's Downtown Eastside, notorious as North America's most concentrated area of drug use. Both from personal observation and from the study of the new science of psychoneuroimmunology, I knew that cancer, and most chronic illness, represented lifelong emotional patterns of self-suppression, based on early childhood emotional loss or suffering. Too, I saw that addiction—whether to drugs or to any ultimately self-harming habit, be it sexual roving, gambling, compulsive working, internet surfing, or shopping—is always an attempt to escape pain, to shed, if only temporarily, an unbearable unease with the self. It was after my book on addiction was published, in which is demonstrated the relationship between childhood trauma and adult substance dependency, that I began to receive inquiries about what I knew regarding ayahuasca and the healing of addiction. I knew nothing, and after a while found the inquiries importunate and bothersome. Keen as I was to investigate ways of healing beyond the narrow medical model, I, too, did not want to have to learn about something new. I could not imagine how a psychedelic substance would help anyone overcome addiction or help heal PTSD or ingrained patterns of self-neglect that contribute to illness.
The universe had other ideas. I have since worked with ayahuasca, and such work, while a small part of what I do, has become the most exciting among my healing activities, the one in which I see the most transformative potential. In the healing retreats we have conducted (we: my friends, ayahuasqueros—more about them below—and I), we have worked with people struggling with drug use and sexual addiction, people facing cancer and degenerative neurological illness, depression, post-traumatic stress disorder, anxiety, and chronic fatigue, and just people seeking wholeness, meaning, an experience of their true selves rather than their ingrained but inauthentic habitual patterns. We have worked with people looking for themselves, for their parents, for love, for God, for truth, for their child selves, for community, for nature. I cannot say that everyone found everything they were looking for, far from it. I can say that most people took major steps forward on their path toward authenticity and found significant liberation from stultifying, limiting mind patterns, and behaviors. Some have transformed their lives. Some are no longer addicted. Many are no longer content to be other than who they are.
 ''Since the end of February, my first ayahuasca experience, I am daily experiencing a shift in my consciousness, my presence within and with others including animals. I see everything I've done from a completely new perspective and live it. Daily.'' So writes a man his 30s, himself with a history of trauma, who works with traumatized people in British Columbia, Canada.
"I am able to see the difference I make to ease pain in others, help them see themselves in a different light and give them a bit of brilliance and sparkle even as they are rolled out in ambulances, while both of us are aware that we will not see each other anymore in this form."
Gabor Maté M.D. is a Canadian physician, speaker, and the author of four bestselling books published in nearly 20 languages on five continents. His interests include the mind/body unity as manifested in health and illness, the effects of early childhood experiences in shaping brain and personality, the traumatic basis of addictions, and the attachment requirements for healthy child development. He has worked in family practice and palliative care, and for 12 years he worked in Vancouver's Downtown Eastside, notorious as North America's most concentrated area of drug use. Currently, he is Adjunct Professor in the Department of Criminology, Simon Fraser University, and teaches and leads seminars internationally.