Frank ( Australia )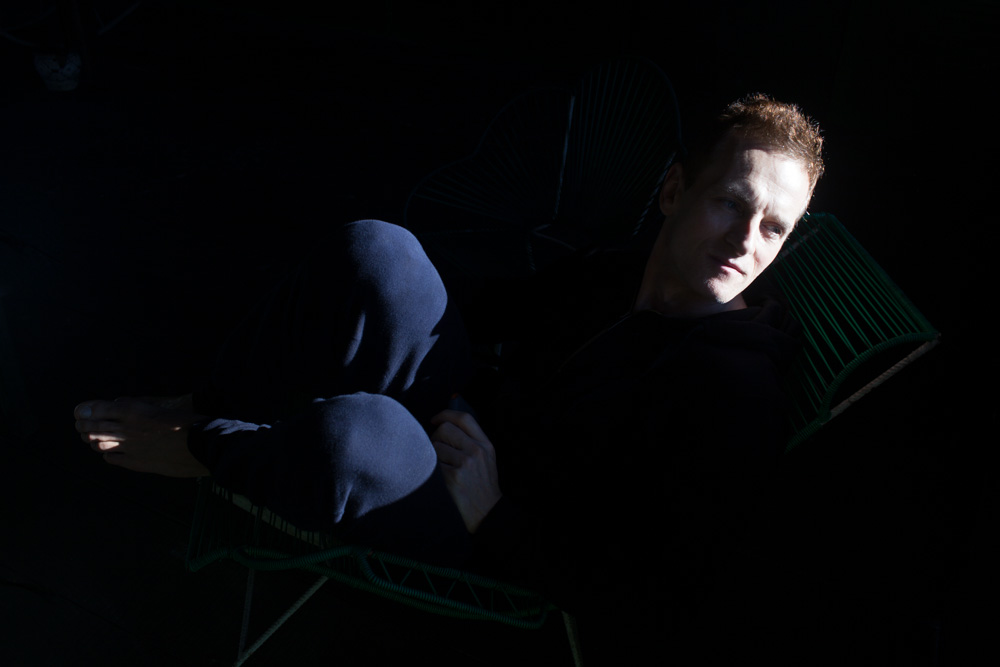 Being of European decent I was fortunate to have been strongly connected and adopted into an indigenous Australian tribe and living amongst the Yolngu people of North East Arnhemland, in the tropical top end of Australia. During 7 years I spend much of my time with the tribal elder Djalu, a famed Marngitj (healer) who taught me a great deal about the sacred /secret spiritual Dreamtime, a state of mind and reality where you communicate with the spirits of plants, earth, water, sky and heavens. There is a strong use and connection of native medicinal plants, instruments, objects, song and dance supporting a subtly sensitized and clarified state of mind which is secret within the Yolngu culture and takes many years of training if not born into this culture.
My recent journey to the Peruvian Amazon jungle and introduction to the use of Ayahuasca and master plant potions, song and rituals within a traditional Shibipo ceremonial context has allowed me to discover strong similarities regarding the sacred dialog with spirits in a symbiotic but less secretive relationship, as a counsel or healing aid. Unlike the lengthy process of learning to listen to the spirits within the context of the native Australian Dreamtime, the tribal Amazonian method of drinking Ayahuasca and other master plants potions under the guidance of skilled vegetalista's (shamanic healers) acts like a universal key and ripped the door to the spirit world wide open for me within one night. Mother Ayahuasca is continuing to teach me not to be tunnel visioned anymore but to limitlessly expanding my horizon and to seek for the simple truth as a common denominator throughout all believe systems.
…
Będąc z pochodzenia Europejczykiem czuje się szczęśliwcem mogąc być silnie podłączony i adoptowany przez rdzenne australijskie plemię, i mieć okazję żyć pomiędzy ludem Yolngu północnowschodniego Arnhemland, w tropikalnym zakątku Australii. Podczas 7 lat spędziłem sporo ze swojego czasu z członkiem starszyzny plemienia o imieniu Djalu, słynnym Marngitj ( uzdrowicielem ), który nauczył mnie wiele o świętym/sekretnym duchowym Czasie Snu, stanie umysłu i rzeczywistości podczas którego komunikuje się z duchami roślin, ziemi, wody i niebios. Istnieje system używania i połączenia z rdzennymi roślinami medycznymi, instrumentami, obiektami, pieśnią i tańcem wspierającego bardzo subtelny, wrażliwy i jasny stan umysłu, system który jest sekretem w kulturze Yolngu i zajmuje wiele lat ćwiczeń, jeżeli nie jest się w tej kulturze urodzonym.
Moja ostatnia podróż do peruwiańskiej Amazonii i inicjacja w świat ayahuaski i roślin nauczycieli, pieśni i rytuałów w ceremonialnym kontekście kultury Shipibo umożliwiła mi odkrycie silnych podobieństw odnośnie świętego dialogu z duchami w symbiotycznej lecz mniej tajemnej relacji, jako źródła wiedzy lub uzdrowienia. W przeciwieństwie do długiego procesu nauki słuchania duchów w kontekście australijskiego Czasu Snu, plemienne amazońskie metody wiążące się z piciem ayahuaski i wywarów z innych roślin nauczycieli, pod opieką doświadczonych vegetalistas ( szamańskich uzdrowicieli ) działają jak uniwersalny klucz i rozerwały dla mnie drzwi do świata duchów na oścież podczas jednej z nocy. Matka ayahuaska kontynuuje uczenie mnie, iż nie jestem już ograniczonym tunelem ale nieskończenie rozszerzająm się horyzontem, uczy poszukiwania prostej prawdy jako wspólnego mianownika dla wszystkich systemów wierzeń.