Su An Yeoh ( Malaysia/Australia )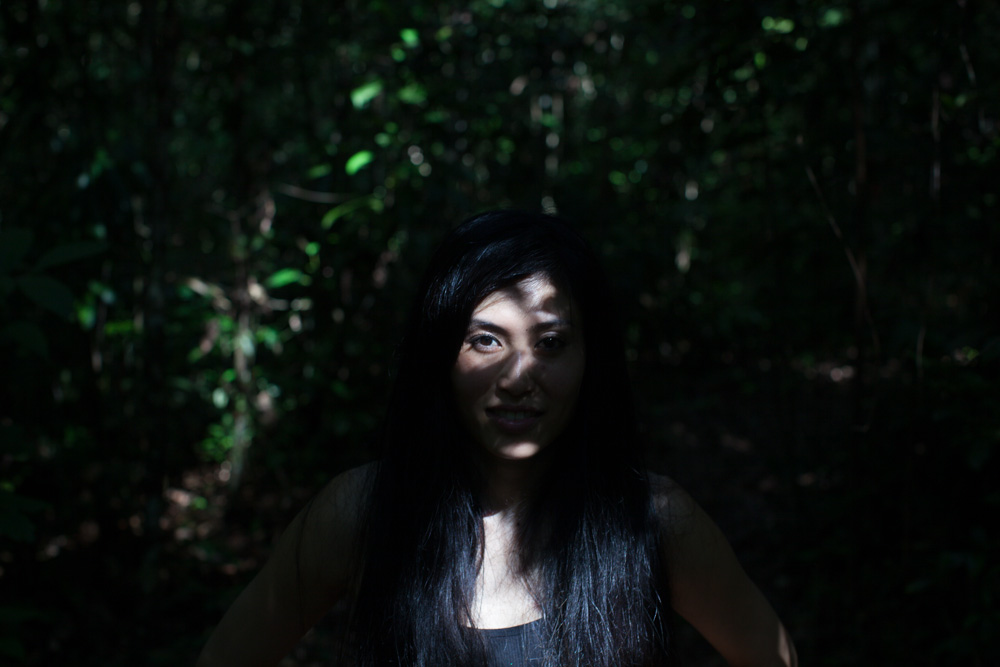 Being in the Amazon rainforest and partaking in 8 Ayahuasca ceremonies, along with my supplementary Master plant Piñon Blanco is something I will never forget. I believe whatever positive effects I experienced thereafter will stay with me for a while. I was rather blocked in the first 6 ceremonies, but achieved an intense breakthrough in the 7th. My physical, emotional, psychological, sound and visual perceptions were altered. I felt like I was entering a blissful dream time.
One thing that majorly changed for me was my anxiety levels at work…during my first week back (2 weeks post Ayahuasca), I was so calm and relaxed that I had comments from colleagues. I realized that the confidence I experienced in my 7th ceremony had been brought back to Australia, and it continued to resonate with me. Utilizing my newfound ability to control my conscious (and perhaps subconscious) mind, I felt that I was able to remember this feeling of calm, and took that opportunity to "lock in it" as a reminder for future references. Ayahuasca really is a powerful tool. I intend to continue this sacred journey for lifelong learning in the near future. I am now aware of subtle changes in my life and am able to take control of them.
 …
Pobyt w amazońskiej puszczy i wzięcie udziału w 8 ceremoniach ayahuaski, podczas mojej diety z rośliną piñon blanco jest czymś, czego nigdy nie zapomnę. Wierzę, iż wszystkie pozytywne efekty, których doświadczyłam pozostaną ze mną na dłużej. Byłam raczej zablokowana przez pierwsze 6 ceremonii, ale przeżyłam intensywny przełom w siódmej. Moje fizyczne, emocjonalne, psychologiczne, dźwiękowe i wizualne postrzeganie zostało zmienione. Czułam się jak gdybym wchodziła w błogosławiony stan czasu śnienia.
Jedną z rzeczy, która uległy gruntownej odmianie był mój poziom niepokoju i nerwowości w pracy. Podczas pierwszego tygodnia po powrocie ( 2 tygodnie po ayahuasce ) byłam tak spokojna i zrelaksowana, iż komentowali to moi koledzy z pracy. Zdałam sobie sprawę, że poziom pewności siebie jakiego doświadczyłam podczas siódmej ceremonii towarzyszył mi dalej w Australii, i dalej pozostaje ze mną. Używając mojej nowo zdobytej umiejętności kontrolowania swojego świadomego, a może i nieświadomego umysłu, poczułam iż jestem w stanie przywoływać na żądanie ten stan spokoju, i wykorzystać to w przyszłości, jako punkt odniesienia. Ayahuaska to naprawdę potężne narzędzie. Zamierzam w najbliższej przyszłości kontynuować tą świętą podróż po wiedzę jaka służy przez całe życie. Jestem teraz świadoma subtelnych zmian w moim życiu i jestem w stanie je teraz kontrolować.