Slavic believed that world was created by Crnobog and Belobog who, through joint effort, brought their creation to perfection. Although during the process of world creation the gods came into conflict, precisely those actions they performed against each other caused the universe to look as it does. Cernobog ruling dark half of the year, opposed by Belobog – the ruler of the sunny half.
…
Słowianie wierzyli, iż świat stworzony został przez Czarnoboga i Biełoboga, którzy wspólnym wysiłkiem doprowadzili stworzenie do ideału. Chociaż poprzez procesu tworzenia świata bogowie popadli w konflikt, właśnie te działania, które czynili przeciw sobie sprawiły iż świat wygląda tak jak wygląda. Czarnobog rządzi ciemną połową roku, a przeciwny mu Białobog jest władcą słonecznej.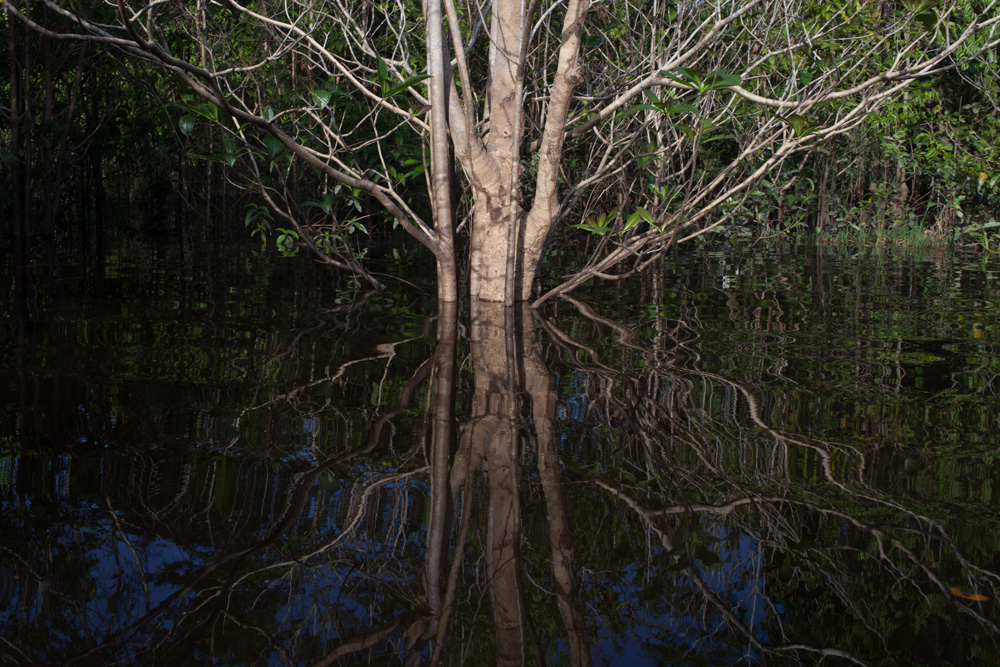 Despite being present in my homeland much earlier than the import of self-rightheous Christianity, this belief seems to be more mature and corresponding to reality of human psyche, as well as very universal. I am sitting in a library in a remote Amazonian town of Leticia, on the border of Colombia, Peru and Brasil, and in "The Dawn of Brasilian Soul" by Roberto Gambini I find this passage :
…
Pomimo, iż te wierzenia obecne były w mojej ojczystej ziemi dużo wcześniej niż importowane misjonarskie chrześcijaństwo, wydają się bardziej dojrzałe i odpowiadające rzeczywistości ludzkiej psychiki, jak również bardziej uniwersalne. Siedzę w bibliotece w sercu Amazonii, w mieście Leticia na pograniczu Brazylii, Kolumbii i Peru i w eseju Roberto Gambini"Świt brazylijskiej duszy" odnajduję taki oto fragment :
Po bitwie pod Ceutą w 1415 Iberyjczycy w końcu pozbyli się Innego, tych, którzy nie byli tacy sami jak oni, wyrzucając Maurów, Żydów, pogan, niewiernych, grzesznych, jednym słowem różnorodność postrzeganą jako paranoiczne zagrożenie. To militarne i inkwizycyjne zwycięstwo odpowiada, na płaszczyznie psychologicznej, ogromnej skumulowanej energii w kolektywnym jądrze ego i racjonalizmu, które będzie odtąd szukać nieograniczonej ekspansji.
Cóż, dokładnie w tym samym czasie kiedy Europejczycy wyrzucili zewnętrznego Innego do odległych krain, wewnętrzny Inny pojawił się przed nimi w Amerykach, jako doskonały cel do projektowania europejskiego i chrześcijańskiego cienia. Musiało minąć czterysta lat aby psychologia zainicjowana przez Freuda przyznała, że zło nigdy nie leży wyłącznie w Innym, jak samozwańczy pan świata, i psychiki, ego, chciałoby wierzyć, ale także w psychice oskarżycieli, z której zło projektuje się na zewnątrz, aż znajdzie strukturę na której może się oprzeć.