And a Man sat alone, drenched deep in sadness. And all the animals drew near to him and said, "We do not like to see you so sad. Ask us for whatever you wish and you shall have it." The Man said, "I want to have good sight." The vulture replied, "You shall have mine." The Man said, "I want to be strong." The jaguar said, "You shall be strong like me." Then the Man said, "I long to know the secrets of the earth." The serpent replied, "I will show them to you." And so it went with all the animals. And when the Man had all the gifts that they could give, he left. Then the owl said to the other animals, "Now the Man knows much, he'll be able to do many things. Suddenly I am afraid." The deer said, "The Man has all that he needs. Now his sadness will stop." But the owl replied, "No. I saw a hole in the Man, deep like a hunger he will never fill. It is what makes him sad and what makes him want. He will go on taking and taking, until one day the World will say, 'I am no more and I have nothing left to give.'
Settled life was a new thing for me. It was clear for me, from some time, that constant travels were form of escape, but only specific difficulties of settled life were able to reveal more about the reasons. I do not mean these basic facts of life in the jungle without electricity, gas, I actually enjoy being more grounded in this sense, chopping firewood, working physically, dealing with everyday challenges. I feel it is great school of things neglected in my life so far, way more guided by element of air. But greater school is in the relations with other apes, something I have been able observe more from a distance, and laugh at their petty quarrels, this clashes of egoes forced to be too long and too close together. It is good to laugh, but they have a tendency to grow into something less laughauble, as countless wars, slaughters and genocides of history show. So my way to avoiding it to grow bigger was to move on, this way by avoiding competition I avoided the consequences of certain negative qualities of character, and I was not forced to look into them. I could also easily say, I have no enemies.
…
Osiadłe życie było dla mnie nowością. Było jasne od dla mnie już od jakiegoś czasu, że ciągłe podróże są formą ucieczki, ale dopiero konkretne trudności związane z osiadłym życiem były w stanie ujawnić coś więcej na temat przyczyn. Nie mam na myśli tych klasycznych banałów życia w dżungli bez prądu, gazu, w zasadzie to super sprawa tak się uziemić, porąbać drewna, popracować fizycznie, wypełniać dzień z dala od internetu borykaniem się z codziennymi wyzwaniami. Czuję, że to świetna szkoła przedmiotów zaniedbanych w mym dotychczasowym życiu, któremu raczej patronował żywioł powietrza.
Poważniejsza szkoła dotyczy jednak relacji z innymi małpami w stadzie, coś co zwykle mogłem obserwować raczej z dystansu, i śmiać się z ich patetycznych małych kłótni, starć ego zmuszonych do przebywania zbyt długo i zbyt blisko razem. Dobrze jest pośmiać się, ale te konflikty miewają tendencje do wyrastania w coś mniej zabawnego, jak niezliczone wojny, rzezie, ludobójstwa, znane nam z historii, z których wniosków wyciągnięto nie za wiele.
Więc moim sposobem na uniknięcia uczestniczenia w bardziej poważnych fazach konfliktu było ruszanie dalej, tym sposobem poprzez unikanie konkurowania unikałem konsekwencji pewnych negatywnych cech charakteru i nie byłem zmuszony do przyglądania się im zbyt dokładnie. Bez wahania mogłem też stwierdzić, iż nie mam wroga.
What I missed however by observing from a distance, was the ability to know myself better, because only in the mirror of others a careful observer can see himself clearly, if he is careful to avoid projection and really willing to honestly look within. So I by observing and participating in the life of so called mecicine community, if such thing exists, I came to understand that guiding principle of life of many – and source of troubles – is the obstacle of envy and low esteem. From this flows the need to control the world outside and others, their feelings and what they do. I was able to see this here clearly, because I was able to see this in me. These things help each other – as often repeated but rarely followed through new age saying has it - inlakesh alakan, you are me and I am you. By seeing and understanding thing in me I understand it in you – and by observing your reactions, behaviour, I can have more compassion and be grateful, because thanks to your mistakes, I will be able to watch out more carefully not to commit them myself. In such way, I believe, fueled by personal motivation, can egotic personality like mine evolve, and to start considering its greatest enemies as teachers. And if one is forced to live near teacher longer than expected, more learning can occur, than when he could just avoid the hard lesson and move on.
…
A jednak, to co traciłem jako obserwator z dystansu, to zdolność poznania siebie lepiej, bo jedynie w lustrze z innych uważny poszukiwacz może zobaczyć się wyraźniej, jeżeli ma baczenie na pułapki projekcji i gotów jest na prawdziwą szczerość. Tak więc obserwując i uczestnicząc w życiu tak zwanej społeczności wokół amazońskiej medycyny, jeżeli w ogóle coś takiego istnieje, przyszło mi zrozumieć, iż wiodącym czynnikiem w życiu wielu – i źródłem kłopotów – jest grzech zazdrości i poczucie niskiej wartości. Z tego płynie potrzeba kontroli świata na zewnątrz, i innych, ich uczuć i tego co robią. Mogłem zobaczyć to tu wyraźnie, bo mogłem zobaczyć to we mnie. To wzajemnie się nakręca, wspomaga – jak w często powtarzanym, a rzadko praktykowanym new agowym powiedzonku – inlakesh alakan – jesteś mną, a ja jestem tobą. Poprzez widzenie i zrozumienie rzeczy we mnie – zrozumieć ją w tobie – i poprzez obserwację twoich reakcji, zachowania, mogę mieć więcej współ-czucia i być wdzięcznym, ponieważ dzięki twoim błędom będę mógł bardziej pilnowac się by nie popełnić ich sam. W taki sposób, wierzę, napędzana osobistą motywacją, egotyczna osobowość taka jak moja może rozwijać się, i zacżąć postrzegać swych największych wrogów jako nauczycieli. I jeżeli jest się zmuszonym przebywać z nauczycielem dłużej niż to wygodne, więcej nauki będzie miało miejsce, niż gdyby po prostu unikać niewygodnej lekcji, i ruszać dalej.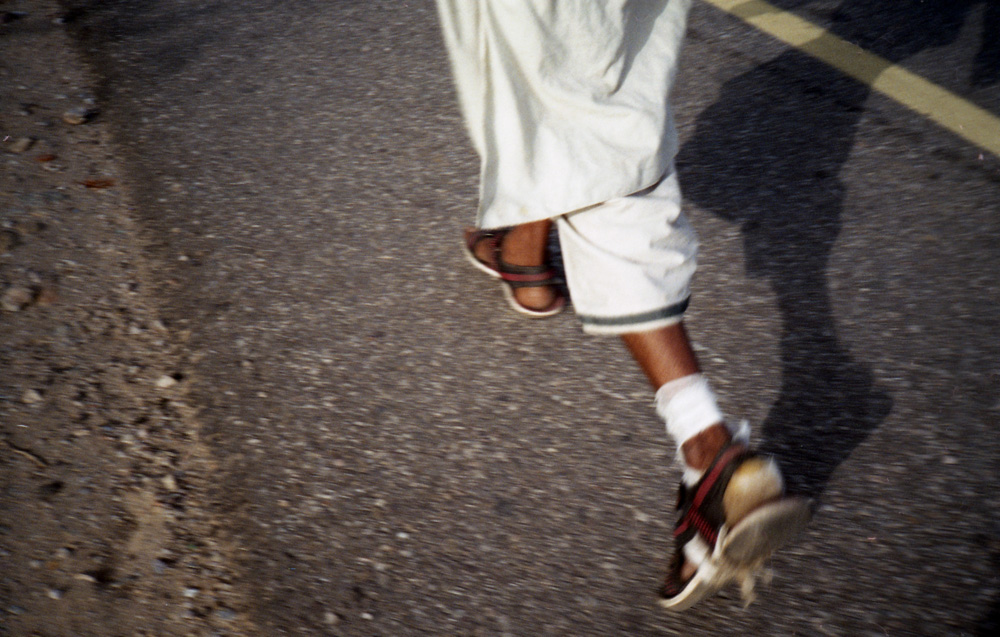 One of the basic needs of life is the need for recognition. Mine was always a solitary path, and I believe to a large extent, it was fueled by this need, and at the same time, it made it greater. Being interested and practicing rare things, going to rare places somewhere subconsciously asked for recognition, admiration, respect, as compensation for something initially missing in the beginning. However it also meant separation from the "ordinary life" and so longing for it, also subconscious. Perhaps it is natural condition of outcasts and artists and this unfullfilment is a price to pay for following their ambitions. It creates this unsatiable greed, of experience, greed of the world, that is supposed to fill what can not be filled. One can not have everything , be everyone and everywhere. If one attempts, it results with more and more of envy.
…
Jedną z podstawowych potrzeb w życiu jest potrzeba uznania przez innych. Moja ścieżka od dawna była samotnicza, i jestem przekonany, w znacznym stopniu, napędzała mnie właśnie ta potrzeba, a jednocześnie taki styl życia czynił ją jeszcze większą. Interesowanie się i praktykowanie rzadkich rzeczy, podróżowanie w "rzadkie" miejsca, nietypowe cele,  to gdzieś podświadomie proszenie się o uznanie, podziw, szacunek, jako kompensacja czegoś czego gdzieś pierwotnie zabrakło. Jednakże oznacza to także większe oddzielenie od "codziennego życia", i zatem tęsknotę za nim, także podświadomą. Być może to naturalny stan włóczęgi, wyrzutka, artysty, i to niespełnienie jest ceną jaką trzeba zapłacić za podążanie za wybujałymi ambicjami. Generuje ono tą nie do zaspokojenia chciwość, doświadczenia, świata, który ma wypełnić tą dziurę jakiej wypełnić się nie da. Tak jak nie da się wymusić miłości, tak nie można mieć wszystkiego, być wszystkimi i wszędzie. Jeżeliby próbować, kończy się to coraz większą siłą zazdrości.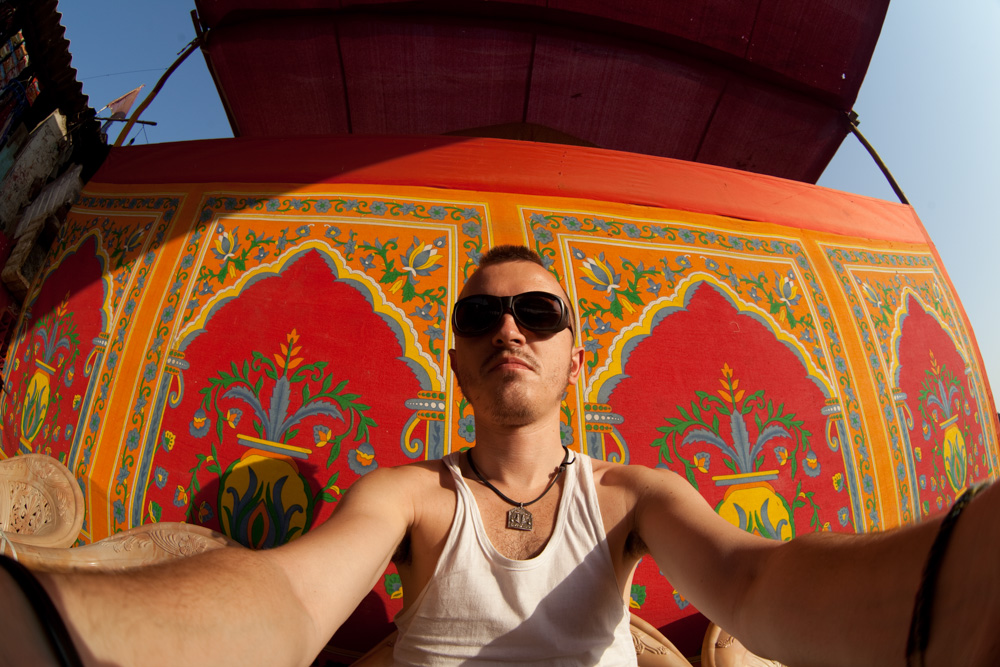 By fate's gift of this forced stop I could see the distastrous consequences the envy produces. In this little world following Amazonian medicine, I guess logically, the amount of spiritual sickness is, despite its delusion, perhaps greater than in the whole society. It may be more acknowledged, or observed, for example in flashes of ayahausca ceremonies, but whether it is more worked with in daily life, I seriously doubt. The amount of projection, inflated egoes, even open rage hidden under false robes of peace and love that I witnessed here might be greater here than I have seen anywhere else, to be honest. It may be because here I was able to stop and look closer, let's leave these judgements aside then. The fact is I want to say thank you to my enemies, because I know more now the sorrow that eats them, and thanks to knowing it I know my sorrow better. In their complexes I see mine, in their need for recognition I see mine, in their loneliness I see my separation of many years.  These things can not be healed by more – more of profit, if your envy is for money, more of disciples gathered, if your problem was a lonely path, more success, if your problem was low esteem. They can only be healed by gratefullness and letting go. I am going for diet now with abuelo huachuma, with the intention of giving thanks for what I already have.  With hope it can bestow on me some of its rock like quality, to be able to observe again and to be unmoved by the anxiety of those still torn by envy, instead of participate in their game, so that they can finally get tired of it and get rest themselves. In the end we will all profit, but someone has to let go first. Perhaps that could be worthiest competition of all. So I want to be first to apologize for my arrogance, because I know it grows out of envy. I hope you can make it too.
…
Wymuszony darem losu nieoczekiwany przystanek pozwolił mi przyjrzeć się dramatycznym konsekwencjom, jakie może taka zazdrość generować. W tym małym, nomen omen, światku praktykujących amazońską medycynę, co pewnie jest logiczne, skala duchowej choroby, jest, pomimo jego iluzji, całkiem możliwe, iż większa niż w społeczeństwie jako całości. Być może jest bardziej zauważalna dzięki zwiększonej roślinami wrażliwości, podlegająca autorefleksji, na przykład podczas przebłysków w ayahuaskowych ceremoniach, ale czy bardziej przepracowywana w codziennym życiu, mocno w to wątpię. Ilość projekcji, napompowanych ego, czy nawet kipiącej wściekłości i agresji ukrytej pod fałszywymi szatami pokoju i miłości, jest być może wieksza, niż to co widziałem gdziekolwiek wcześniej. Może być tak jednak ponieważ to tutaj właśnie udało mi się zatrzymać i przyjrzeć bliżej, więc zostawmy te oceny i porównania na boku.  Faktem jest jednak, że wypada mi powiedzieć "dziękuję" moim wrogom, ponieważ teraz wiem więcej o smutku jaki ich zjada, i znając go mogę rozpoznać własny lepiej. W ich kompleksach widzę własne, w ich potrzebie uznania widzę swoją, w ich samotności moje wieloletnie oddzielenie. Tych rzeczy nie wyleczy więcej tego samego – więcej zysku, jeżeli twoja zazdrość dotyczy pieniędzy, więcej zgromadzonych wyznawców, jeżeli twoim problemem była samotna ścieżka, więcej sukcesu, jeżeli była nim niska samoocena. Można je jedynie uzdrowić poprzez wdzięczność i odpuszczanie. Zaczynam teraz dietę z dziadkiem huachuma , z intencją złożenia podziękowań za to co już mi dane. Z nadzieją, że może mi udzielić cząstkę ze swojej skalistości, bym nieporuszony niepokojem tych wciaż rozdzieranych zazdrością, zamiast grać w ich grę, spokojnie czekał, aż sami się nią zmęczą i będą mogli odpocząć. Wszyscy wtedy zyskamy, ale ktoś musi odpuścić pierwszy. Być może to właśnie najwartościowsza konkurencja. Dlatego pierwszy chcę przeprosić za swoją arogancję, bo wiem, że przykrywa zazdrość. Oby i tobie się udało.