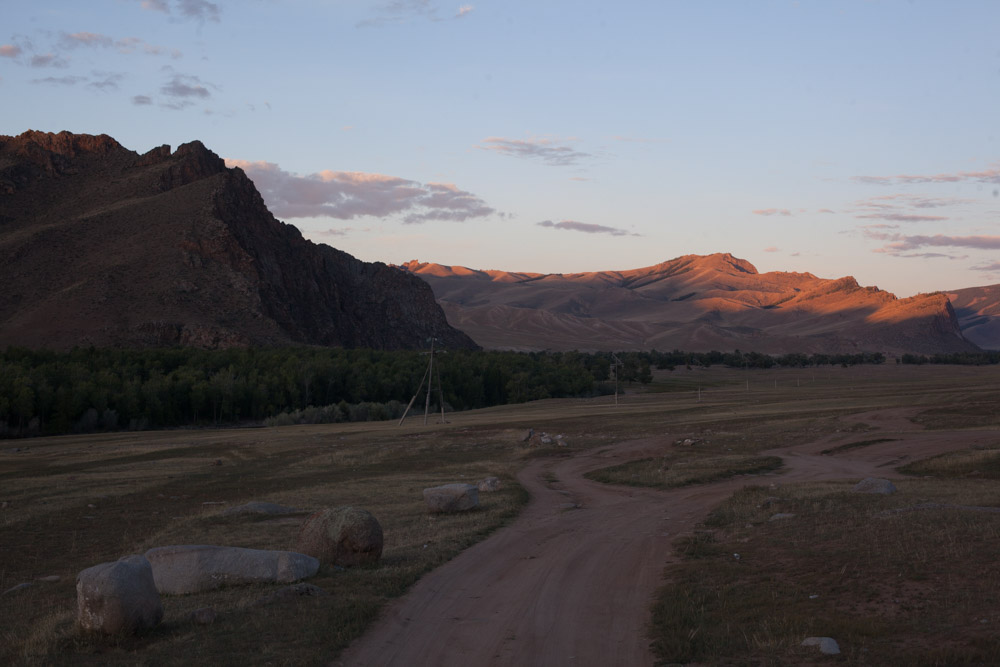 Synchronicity. I was assigned a job by MTV about "big break", to photograph young people talking about turning points of their lives. I was thinking to do it in a reggae festival in Poland, and then I just decided to go to Mongolia so I figured out I would just do it there. As it turned out I found my own big break there, in the arduous pilgrimage to sacred mountain called Otgon Tenger. It seemed only fair to include myself in the project, if I wanted honest and intimate answers from people, rather then cheerful bullshit to satisfy corporate agenda, I needed to be honest myself. So here it goes, my story from Otgon Tenger and what I realized there.  .
…
Synchroniczność. Dostałem kolejne zlecenie dla MTV, tym razem o "wielkim przełomie", miałem sfotografować młodych ludzi mówiących o swoich życiowych zmianach, kluczowych momentach kiedy coś się odmieniło ( w domyśle zapewne w kwestii kariery ). Myślałem początkowo, że odbębnię fuchę na reggae festiwalu w Ostródzie, ale potem przyszła decyzja o nagłym wyjeździe do Mongolii więc wpadłem na pomysł by zrobić to tam. Jak się wydaje, odnalazłem sam też swój "big break" podczas tego wypadu, na męczącej pielgrzymce do świętej góry zwanej Otgon Tenger. Wydaje się uczciwym włączenie siebie do tego projektu, jeżeli chciałem szczerych i intymnych odpowiedzi od swych respondentów, zamiast wesołego gówienka zadowalającego klienta, musiałem być sam szczery. Oto więc moja historia z Otgon Tenger, i to co mi przyszło do baniaka tamże.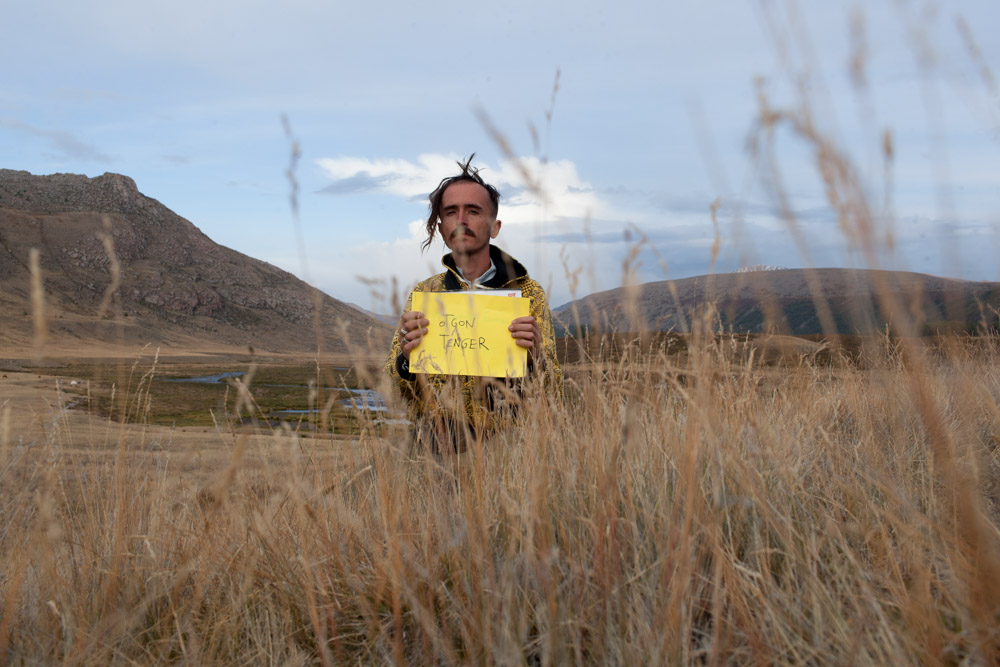 Otgon Tenger is a mountain some 1000 kms away from Ulaanbaatar, to the west, one of three mountains officially worshipped  by the Mongolian state.  Its name means "the youngest son of the sky" and it is here I realized important thing about myself, in relation to my father, important thing about father and son archetype. Here I paid my debt, riding horses for three days under Father the Sky, high on mescaline, I realized there is nothing more to prove.
…
Otgon Tenger to góra położona ponad 1000 km na zachód od Ułan Bator, jedna z trzech oficjalnie czczonych przez mongolskie państwo, prawdziwa naturalna światynia tamtejszego  szamanizmu. Jej nazwa znaczy "najmłodszy syn nieba" i to tutaj uświadomiłem sobie ważną rzecz o sobie, w związku z moim ojcem, ważną rzecz o archetypie ojca i syna. Tutaj skończyłem płacić swoje długi, w czasie trzydniowej przeprawy konno, na meskalinowym paliwie, zrozumiałem, że niczego nie muszę już udowadniać.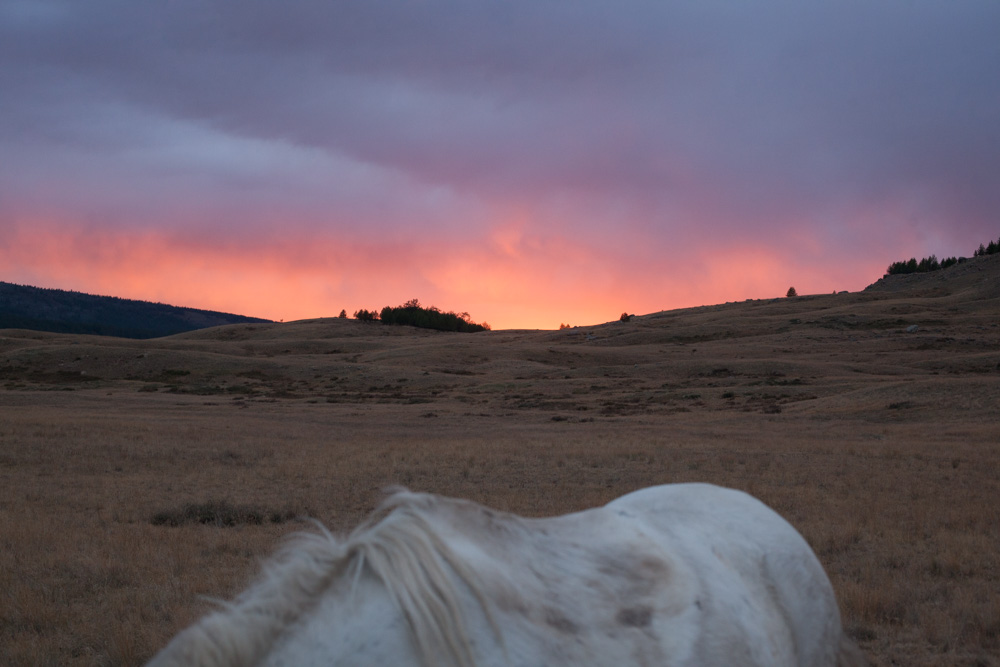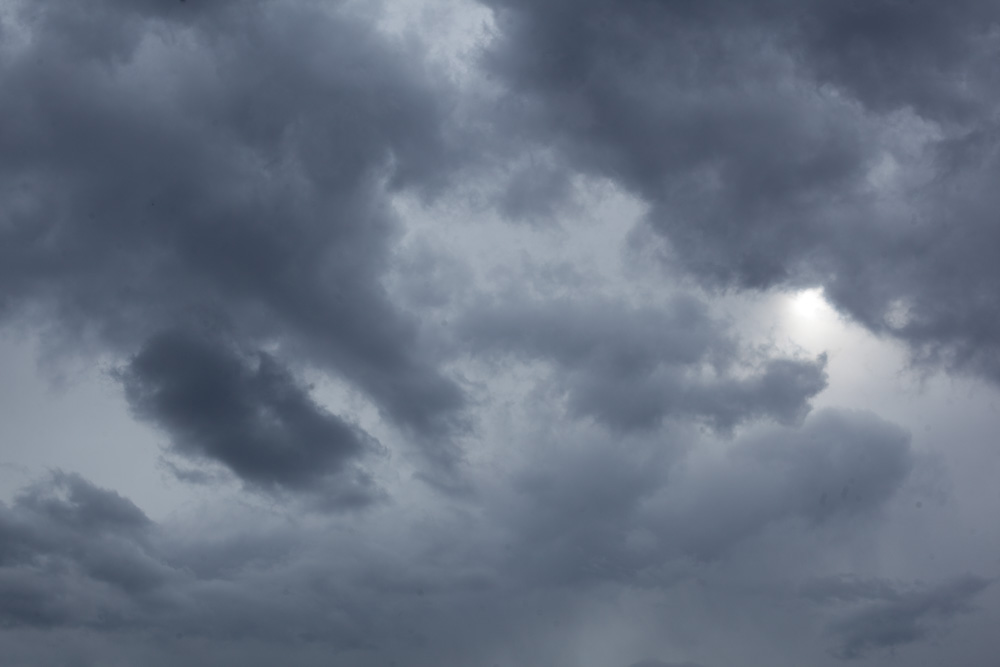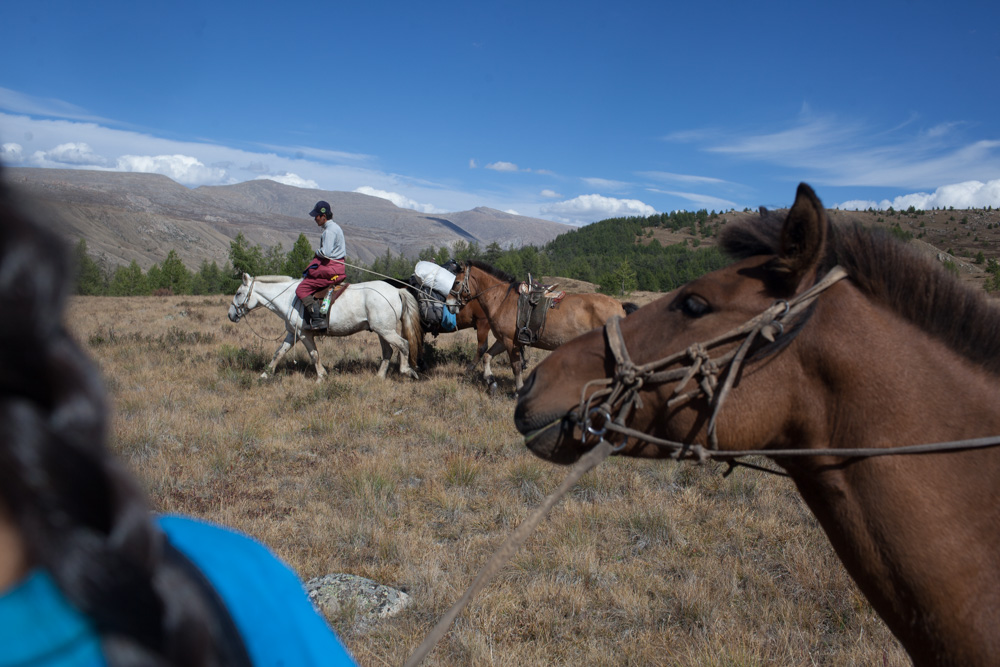 I came here in a finishing stage of a long run which started some time ago, after half stationary spring and early summer, but when I finally left, I could not stop a sequence of events which brought me through mountains of Slovakia, Romania, unplanned flight to Ulaanbaatar, next a crazy ride on buses, cars, horses, in company of lovely Polish speaking guide, to a remote part of remote country, to the lake at the base of holy mountain, where we could spent only half an hour before a storm – or, as locals see it, powerful and angry spirits of that mountain – chased us out, and we turnedback and repeated the run, back to grim concrete capital.
…
Przyjechałem tu w ostatnim etapie długiego biegu, który rozpoczął się dość dawno temu, po na wpół stacjonarnej wiośnie i połowie lata, ale kiedy już w końcu wystartowałem, nie mogłem powstrzymać sekwencji wydarzeń, która przez góry Słowacji i Rumunii, nieplanowany wcześniej lot do Ułan Bator, szaloną wertepiadę autubusami, autami, końmi, w towarzystwie przemiłej polskojęzycznej przewodniczki, doprowadziła mnie do odludnej części odległego kraju, nad jezioro u podnóża świętej góry, gdzie zdołaliśmy spędzić zaledwie pół godziny zanim burza – lub, jak widzą to tubylcy, gniew duchów tej góry – nie wypędziły nas i obróciliśmy się wokół siebie i powtórzyliśmy wyścig w drugą stronę, z powrotem do ponurej, betonowej stolicy.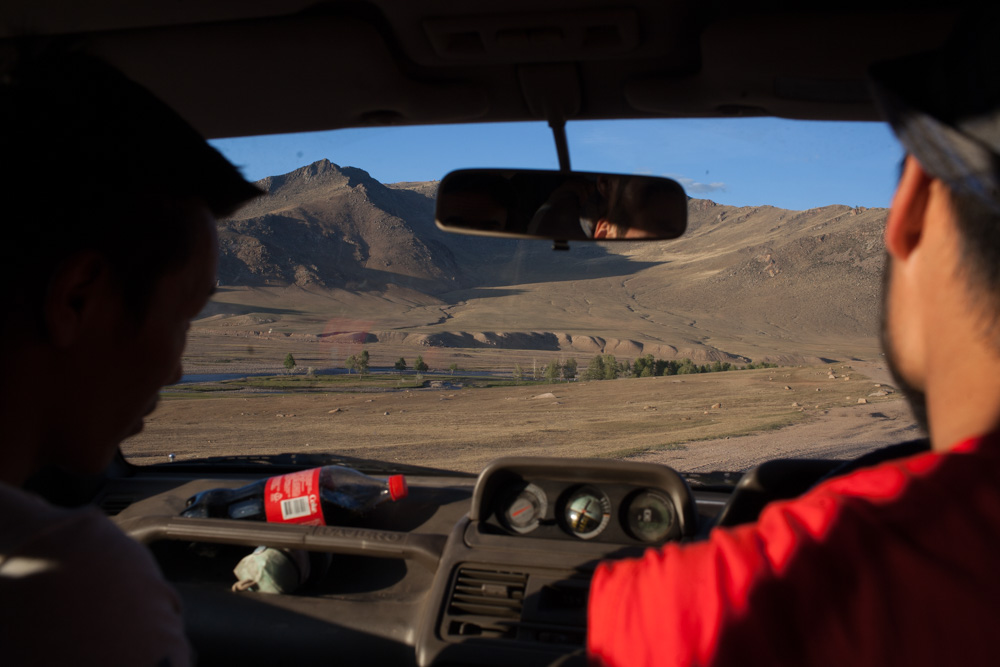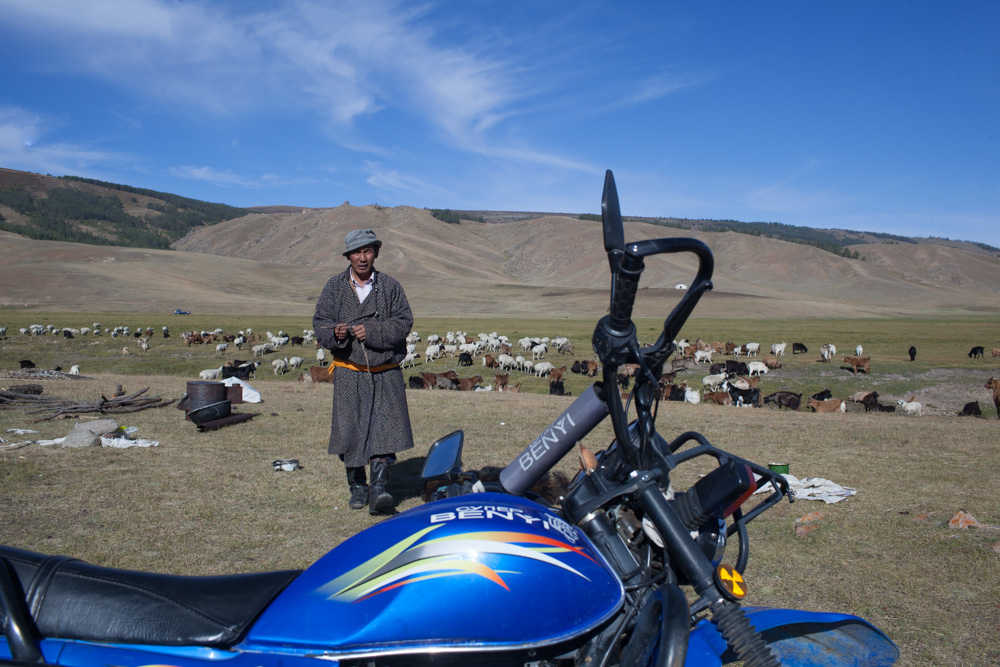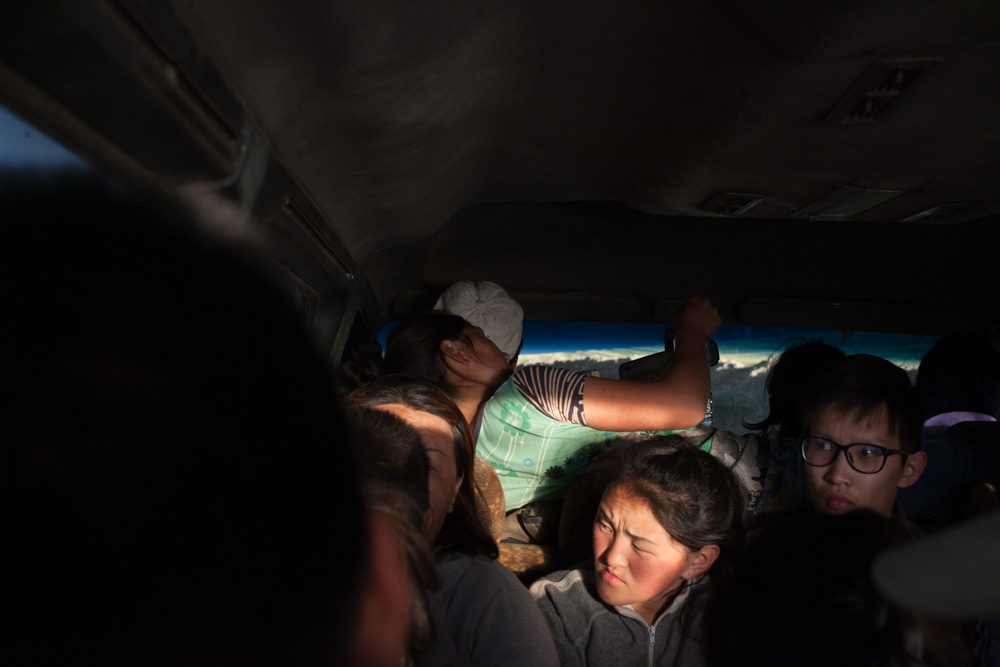 On that long journey I had many opportunities to reflect, in various states of mind, and to take some of the chaotic notes I will present below. I was thinking I will be able to make it somehow more sophisticated literary piece but here I am sitting in the airport of Lima, jet-lagged, 10 PM local time and 5 AM next day according to my biological clock, and I don't think I will have a better opportunity to write that story, before coming out of ayahuasca diet, weeks from now. Apparently that crazy run hasn't finished yet.
…
Podczas tej długiej podróży miałem wiele okazji aby się zastanowić i porezonować sobie, w różnych stanach umysłu, i zrobić co nieco chaotycznych notatek, które przedstawię poniżej. Miałem nadzieję, że znajdę czas aby sklecić jakiś bardziej wyrafinowany literacko kawałek, ale być może zgodne z tematem będzie zadowolenie się malizną, poza tym siedzę sobie teraz w głośnej poczekalni lotniska w Limie, czeka mnie kolejna noc w tranzycie, jestem wymiętoszony jet lagiem, jest dziesiąta wieczorem lokalnego czasu a piąta rano następnego według mego biologicznego zegara, a mimo to nie sądzę abym prędko miał lepszą okazję spisania tej historii, zanim nie wyjdę znów z tropikalnego lasu po paru tygodniach ayahuaskowej diety. Najwyraźniej szalony lot trwa, w jakimś sensie.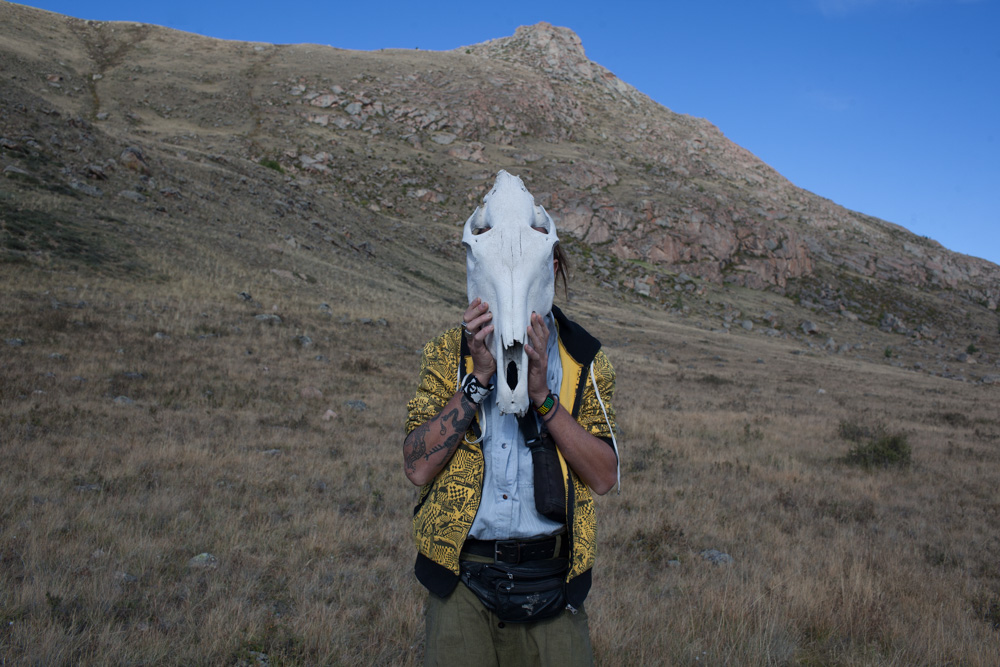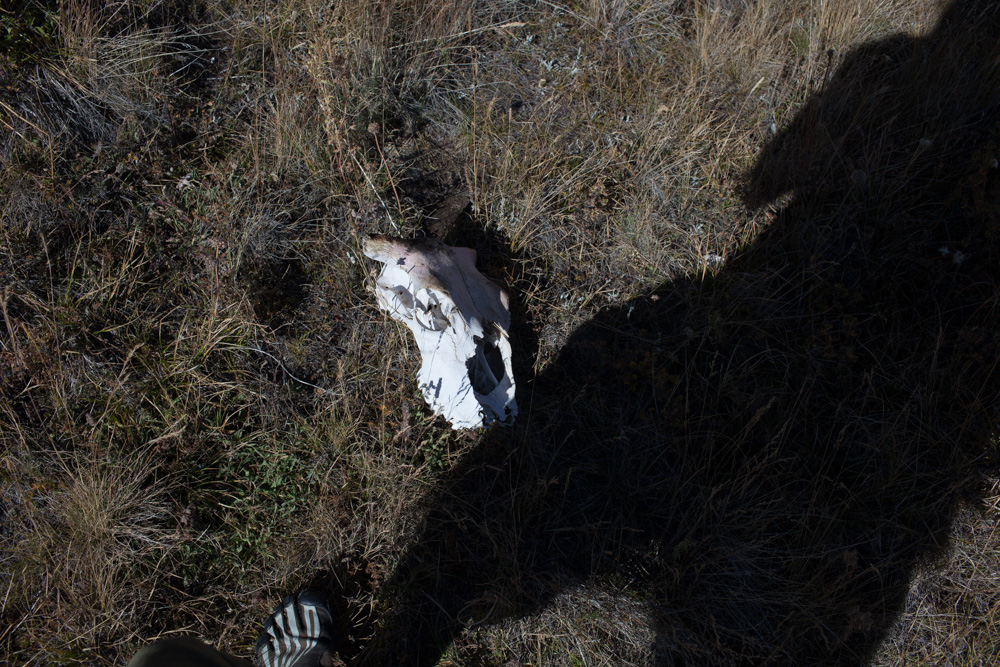 Nie wchodzenie na szczyt, szacunek dla niego, zatrzymanie się w połowie, nie zaglądanie za kolejny róg, kolejny załom rzeki, o krok mniej. Równowaga, nie dominacja, nie europejskie zdobycie wierzchołka, ale buddyjskie zatrzymanie ( 7 lat w Tybecie ). Szczyt jest dla duchów, a chciwość może zostać ukarana.
…
Not conquering the summit, but respect for it, stopping halfway, not reaching behind yet another turn, another bend of the river, but one step less. Balance, not dominance, not European conquest, but buddhist restraint ( see the story in "7 years in Tibet" ). The summit is for the spirits and greed gets punished.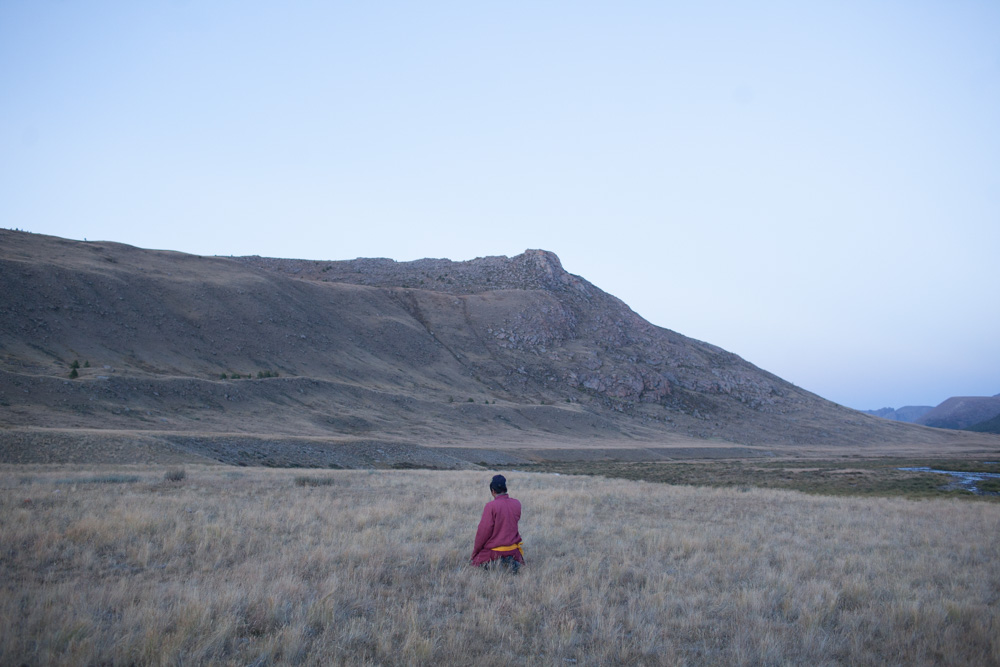 Nie muszę być w centrum uwagi, skończyłem etap osiągania, zadowalania podświadomego ojca, szukania uwagi – jego i świata, w jego zastępstwie. Jestem już pełen, basta. Pozwolić rzeczom płynąć, nie sięgać po zbyt dużo, nie zaburzyć równowagi.
…
I do not have to be in the centre of attention, I hope I finished the stage of accomplishing, satisfying my father archetype,  I am done with seeking attention of the world, in the abscence of the father's. I am full, ya basta. Let things flow, do not reach for too much, do not upset the balance.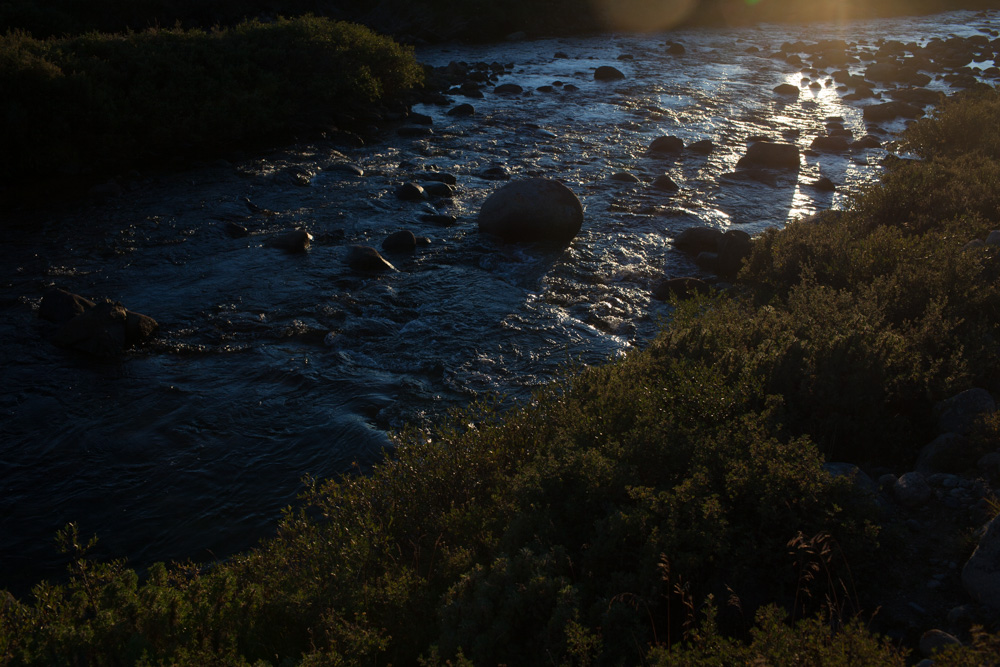 Tak w życiu, jak i w psychodelii – niezdefiniowanie, niedomknięcie, wartości płynne są bezpieczniejsze, nie budzą gniewu duchów, nie zapraszają głodnych, zazdrosnych duchów niezaspokojenia, które tworzą pustkę, jakiej nie zapełni ni alkohol ( tak obecny w mojej rodzinie ) ani inne atrakcje świata ( tak obecne w moim życiu )


…


As in psychedelia, so in life – undefined state, not entirely determined or named ( like "I am OK now, things are OK", said in that nervous, on the edge of bad trip way ), fluid values are safer, they don't provoke wrath of spirits, do not invite hungry, jealous spirits of unfullfilment, which are creators of void that no alcohol ( so present in my family tree ) nor other jewels of dunya ( so present in my life ) are able to fill.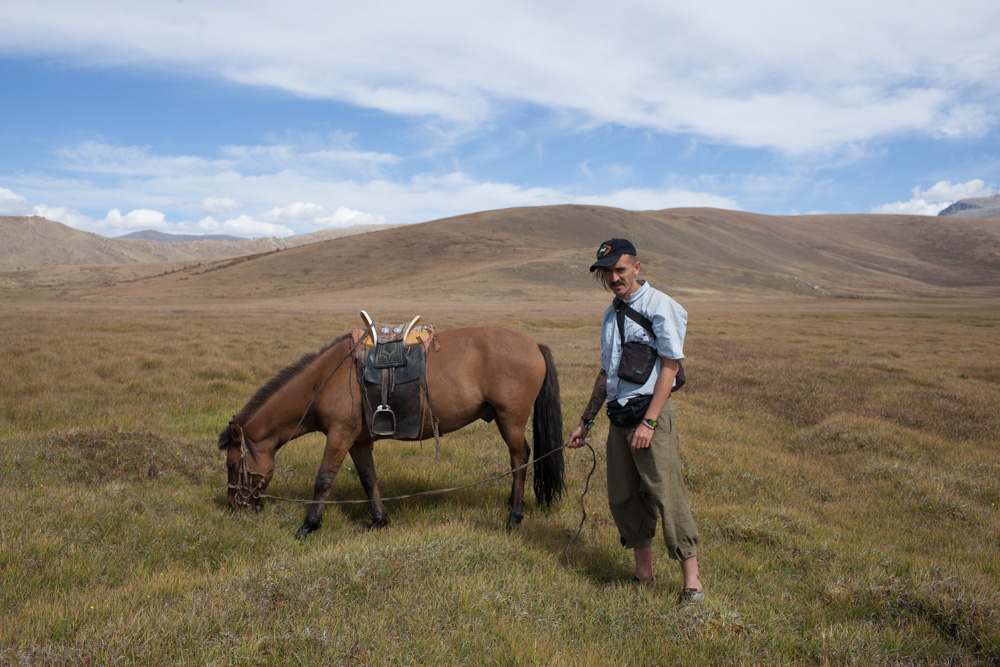 Pogodzenie się z pisanym przez los scenariuszem – owoc ubogiej w bezpośrednie plony, szalonej, improwizowanej wyprawy, a jednocześnie przez to radykalnie zmieniającej sytuację. Absolutna pustka, przestrzeń Mongolii to czarna dziura wsysająca moją chciwość, punkt odbicia w stronę malizny, w stronę centrum, źródła i początku.  
…
Accepting at least in some way the scenario written by fate – that could be fruit of the trip poor in direct profits, crazy, improvised expedition, and at the same time, game changing. Absolute emptiness, the space Mongolia offers, is a black hole, sucking in my greed, bouncing wall towards the Little, towards center, source and beginning.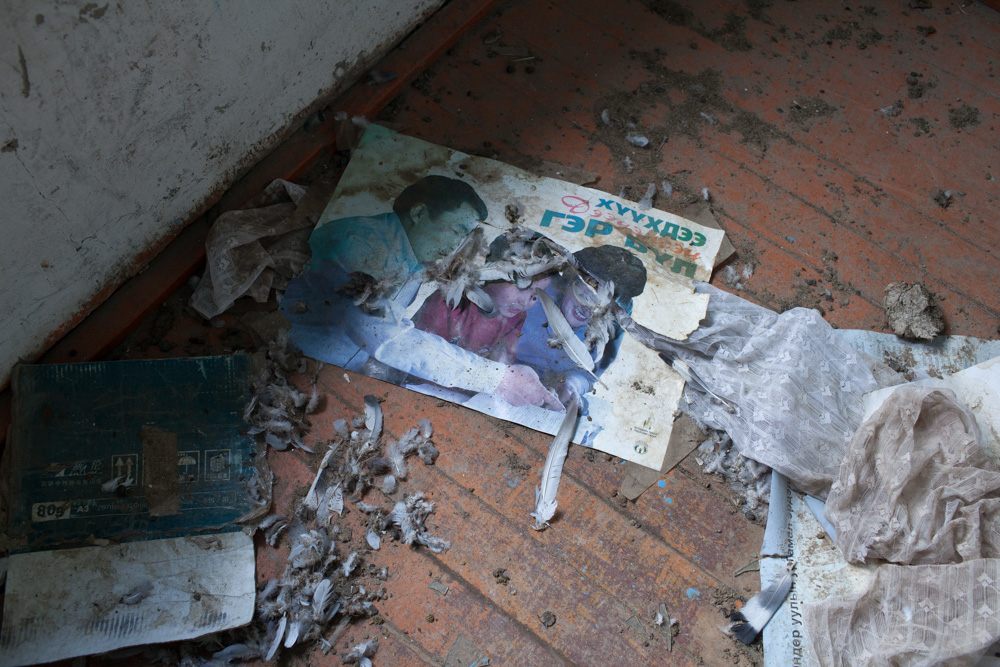 Czas wrócić do domu by budować, świat jest też w korzeniach drzewa na podwórku. W krainie nomadów i absolutnej gościnności bycie wiecznym gościem nie jest fair, czas odmienić role i oddać. Czas przywieźć coś z powrotem, do swojej jurty.
…
Time to go back home, to build, the world is also in the roots of the tree in the backyard. In the land of nomads and absolute hospitality being eternal guest seems not fair, time to change roles ( for a while ) and give back. Time to bring something back, to my ger.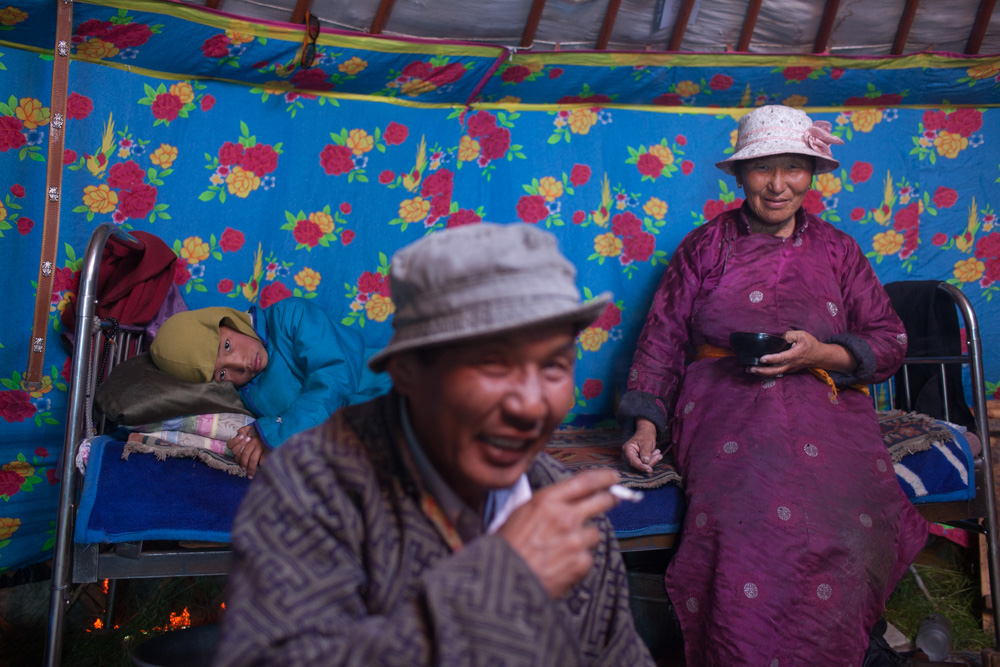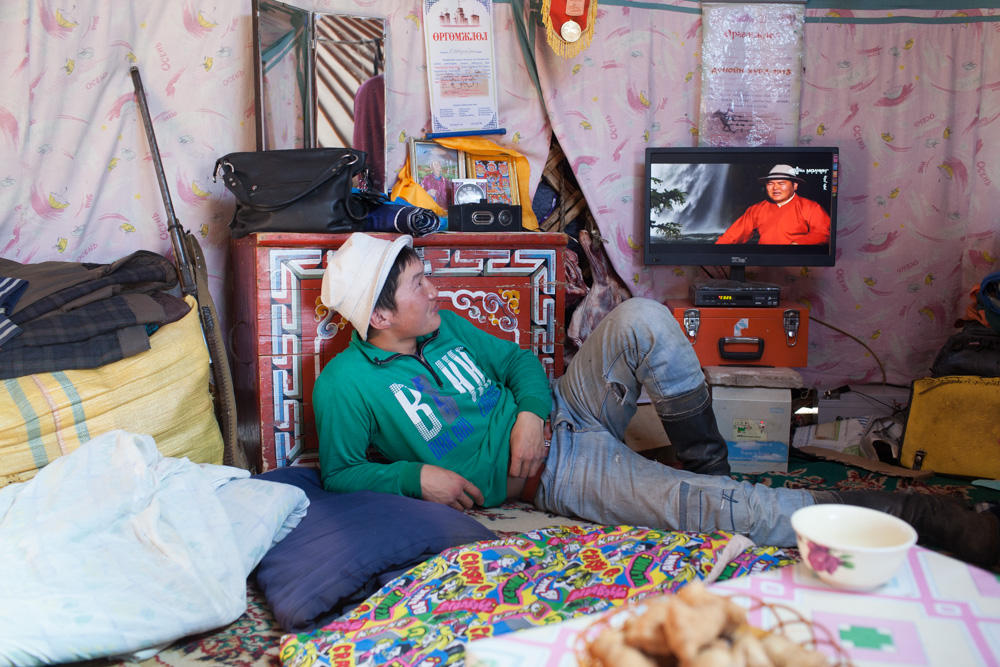 Przełom także w foto – bo skoro nie muszę być w centrum uwagi, nikogo zabawiać, nie muszę być stale oryginalny – zatem także akceptacja bardziej intymnej, nieatrakcyjnej fotografii bez efektu "wow". Pieprzyć fajerwerki.
…
"Big break" also in photography – because if I no longer need to be in the center of attention, I don't need to amuse anyone, to be constantly original – so I can also accept more intimate, less attractive photography, without "wow" effect. Fuck the fireworks.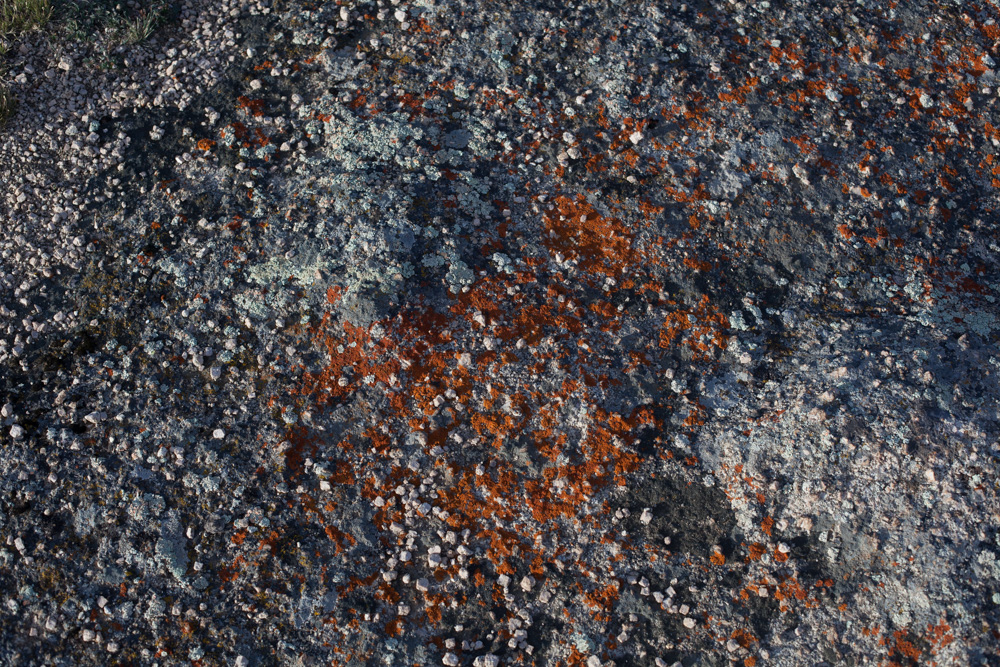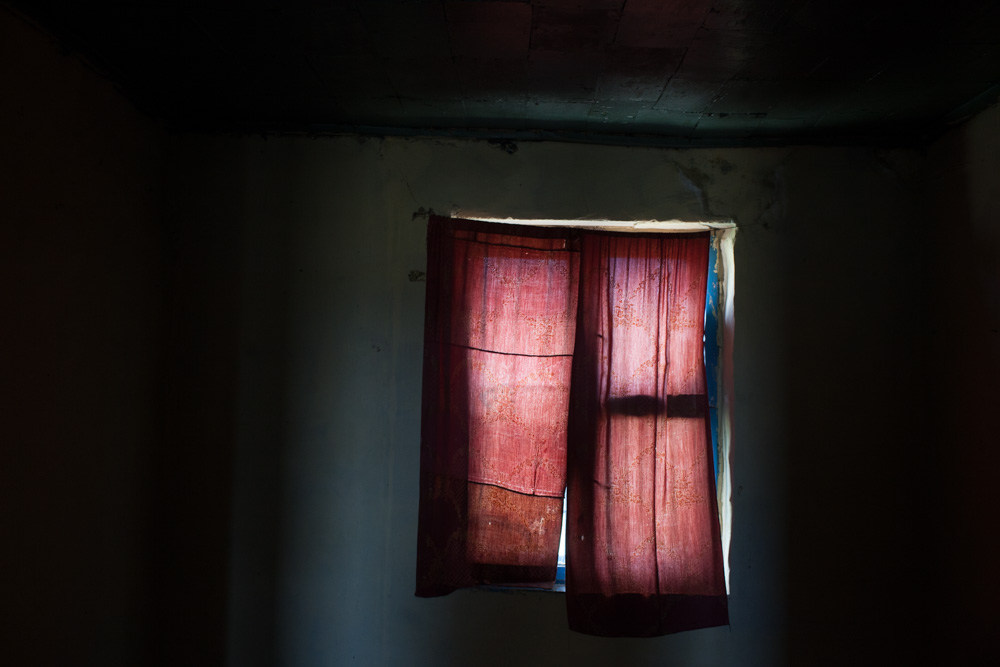 Te piórka, kozackie fryzurki, egzotyka, wyjazdy, dziwne projekty, to chęć ego zwrócenia uwagi na siebie, zrobienia czegoś szczególnego, brak pełni, potrzeba zasłużenia na aplauz, świat jest moim ojcem który ma mnie docenić, ale to droga bez końca – i rytuał pod szczytem Otgon Tenger symbolicznie ją zamyka w kamiennym ovo.
…
All those feathers and ribbons, cossack haircuts, exotic trips, weird projects, this is ego shouting to be noticed, desire to do something unusual, lack of something, need to deserve applause, the world is my father who is supposed to give praise to me in exchange but there should be no expectation of exchange for it is way without end – and the ritual below Otgon Tenger summit is supposed to finally close it, bury under stones of ovoo I build.
Już nic nie muszę, poprzez przesadę odbiłem się od ściany, poprzez przesyt zrozumiałem bezsens, tak jak San Pedro uczy, że drogą do zadowolenia, dobrostanu, jest raczej powstrzymanie się od zaspokajania pragnienia, niż ciągłe szukanie kolejnego łyka, jak nie zrozumiesz tego sam, zrozumiesz rzygając kaktusem, pozbywając się oszczędności, krwawiąc dupą startą drewnianym siodłem. Niebo jest niewyczerpane i daje bezustannie jeżeli tylko się przyjrzeć,  po nic nie trzeba daleko sięgać, co więcej to sięganie, czy to po kolejne i kolejne piwo, czy za kolejny horyzont nie pozwala zauważyć tego co już wokół jest, królestwo niebieskie jest tu, powiedziałbym no ale kurwa miało być niedopowiedzenie by nie spłoszyć, znowu za dużo, tym razem słów.
…
I need nothing more, by way of excess I managed to bounce back, by excess I understood nonsens. As San Pedro teaches, way to wellbeing is restraint, managing your thirst, rather than desperate looking for yet another drink, if you fail to understand that on your own, you will by vomiting the cacti, by getting rid of your savings in far away land, by bleeding from your ass grated with wooden saddle. The sky is endless and gives constantly, one only needs to look carefully, there is no need to reach far, what is more, that reaching blocks you from seeing what already is right here, around, the kingdom of heaven is here, I would say, but fuck it, I promised understatements, again, excess, this time in words…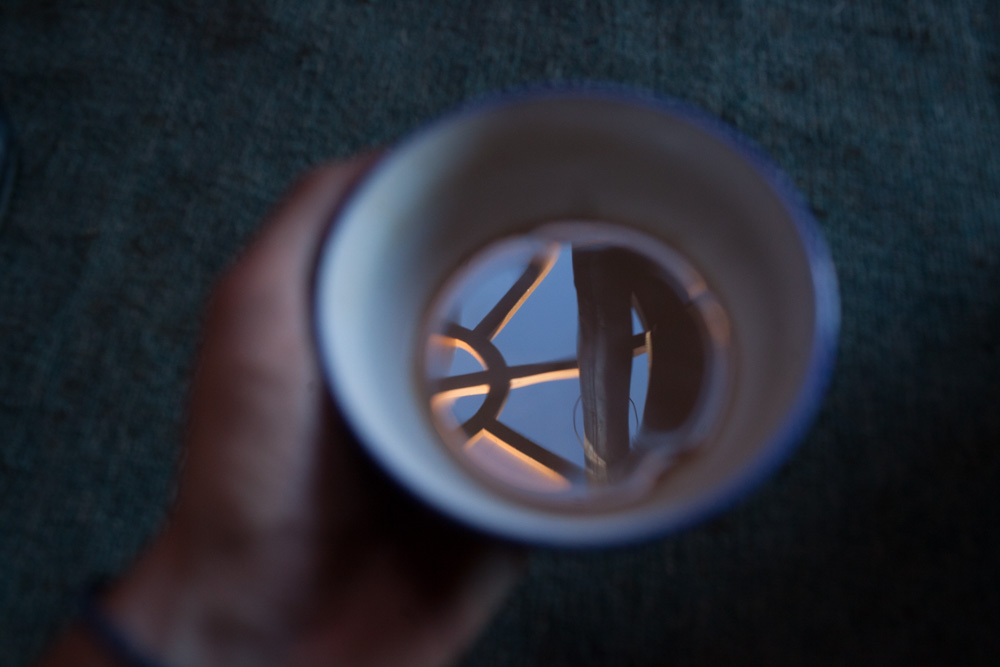 Chwała i dzięki strupom, bąblom i krwi, dzięki mrozowi, wiatru i deszczu, głodowi, niewygodzie, przestrzeni i odległości, pustce i braku, pchającym z powrotem do talerza owsianki, herbaty, baraniej skóry, ciepłu kobiety, ku mojemu kręgu, mojej jurcie i mojemu ognisku, które, jak sadhu wiedzą, znaczy to samo co świat.
…
Praise and thanks be to scabs, wounds and blood, thanks to the freezing wind and rain, the hunger, discomfort, space and distance, void and lack, all pushing back towards the plate of porridge, the tea, the sheep skin and women's warmth, towards my circle, my camp and my fire, which, as all sadhus know, means the same as world.