In last years I am documenting mostly festivals and I get many questions about my work.  So here is what I did in urs of Ajmer after we completed pilgrimage. Let us see what is in the programme for today.
***
Ostatnie lata spędziłem w dużej części dokumentując rozmaite festiwale. Ponieważ dostaję sporo pytań jak to się robi, na przykładzie urs w Ajmer, imprezy jaka czekała u celu naszej pielgrzymki, przyjrzymy się typowemu dniu pracy.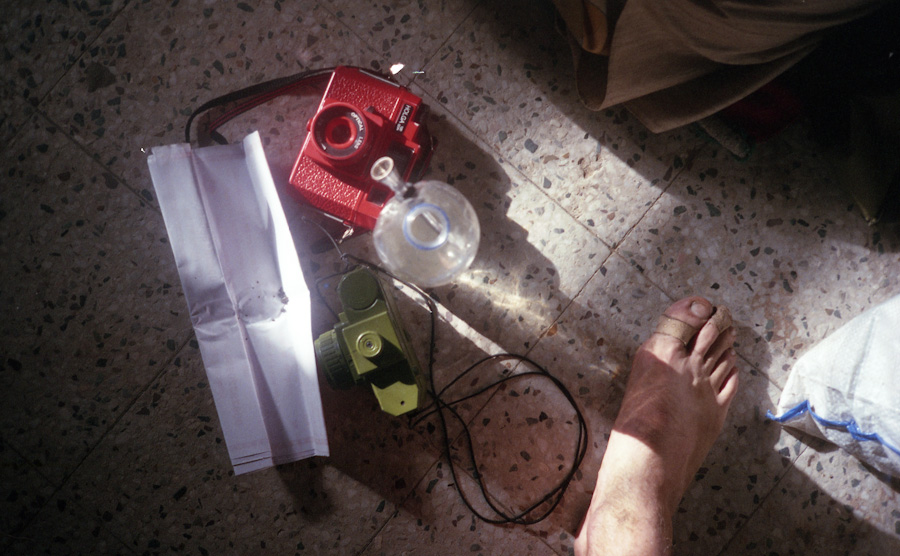 Oh yeah, as always, we get high first /  Na początek trzeba wprowadzić się w odpowiedni nastrój za pomocą odpowiedniego lekarstwa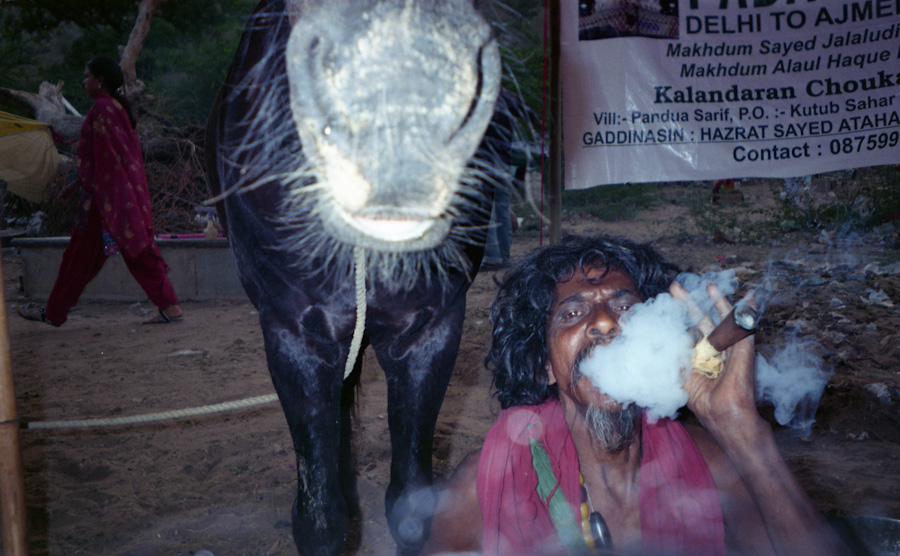 Refreshing bath in Anasagar holy lake of Ajmer will wash the sins and dust of the road. /  Odświeżająca kąpiel w świętym jeziorze Anasagar zmywa grzechy i brud z wędrówki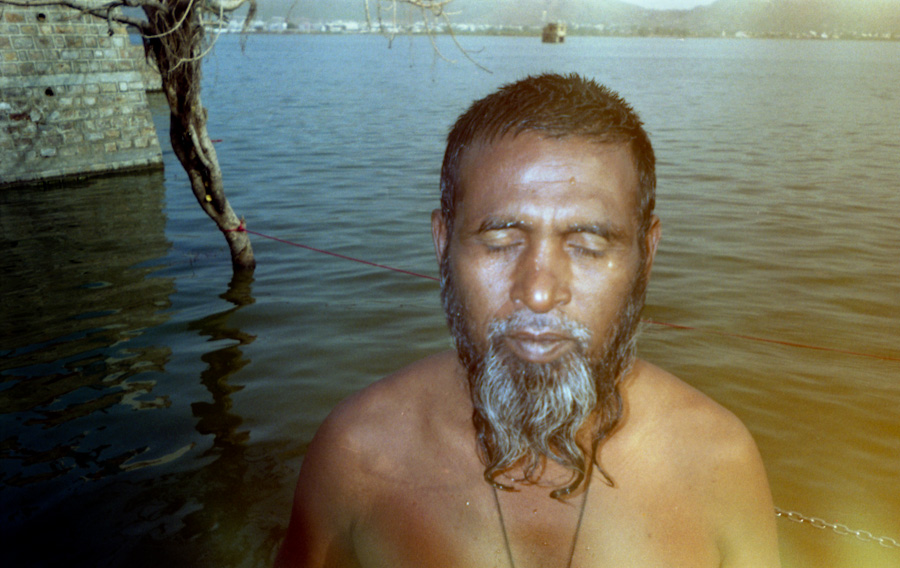 Holy flags and banners need to be carried into the dargah /  Święte sztandary muszą zostać wniesione na teren świątyni w uroczystej procesji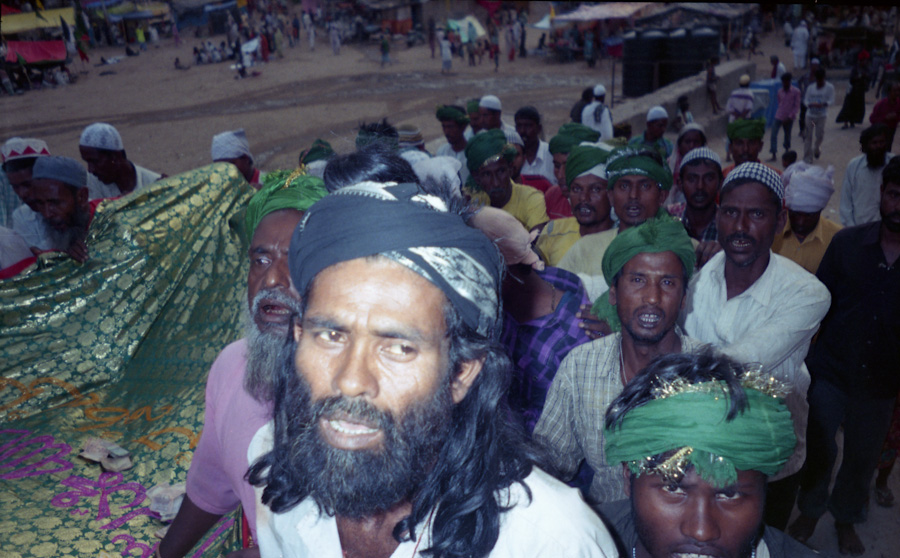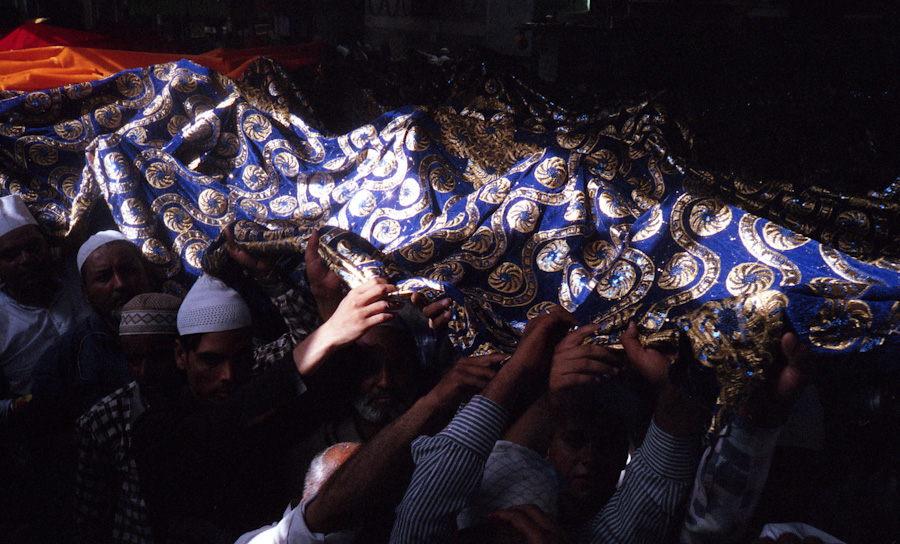 Prayers to the saint left by his grave. / Modlitwy do świętych umieszczone przy ich grobach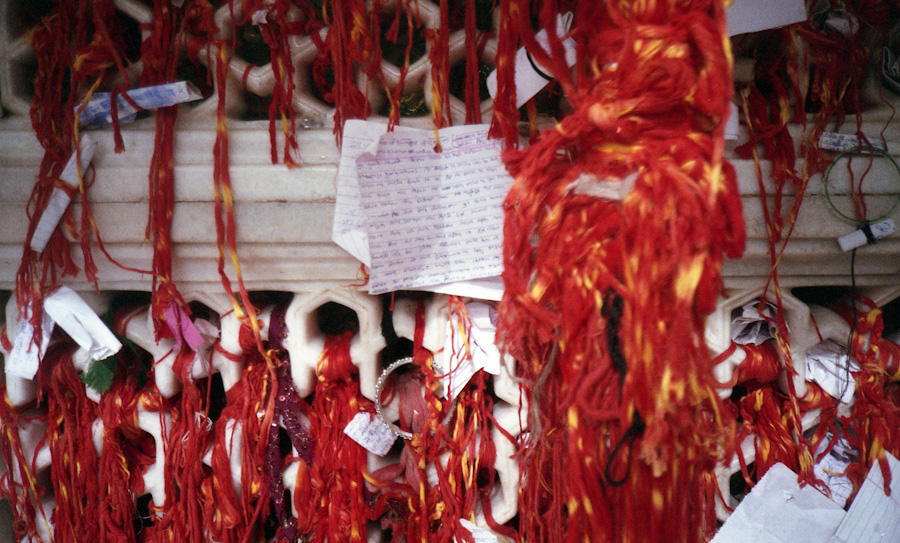 By the time we visit all these holy stones and places of the legend, it is getting really hot / Zanim zaliczymy wszystkie kamienie z legendy i inne święte miejsca, robi się naprawdę gorąco, jest przecież koniec maja.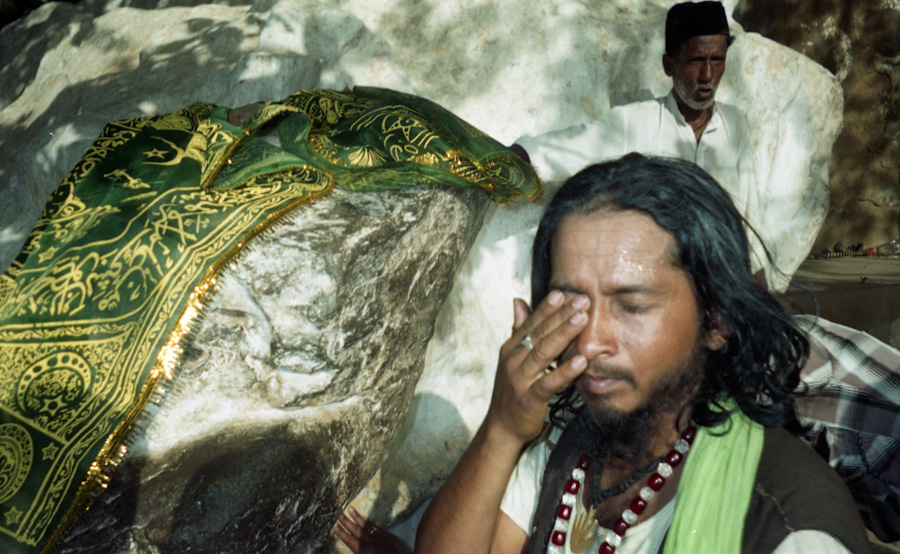 Perhaps it is time then for afternoon nap / Być może jest więc to czas na popołudniową drzemkę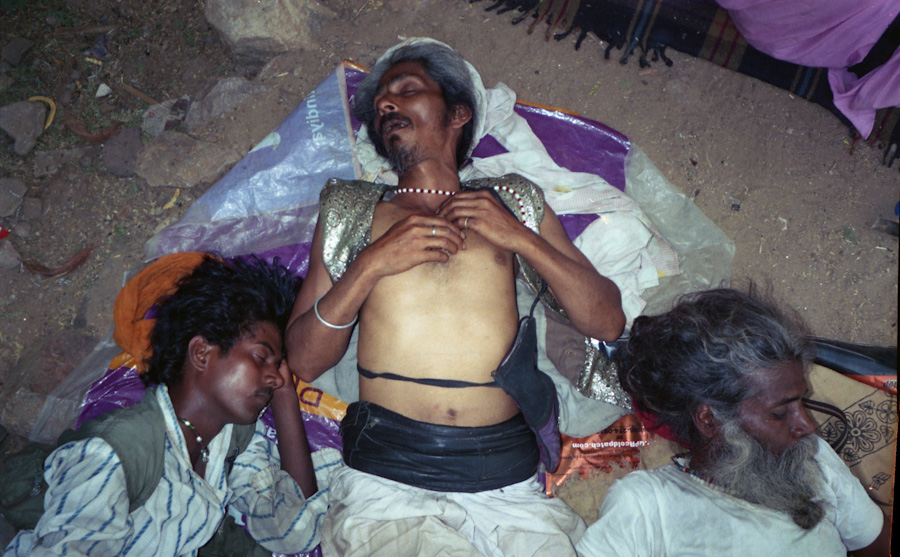 Then some chai / Potem nieco herbatki na przebudzenie z lepkiego snu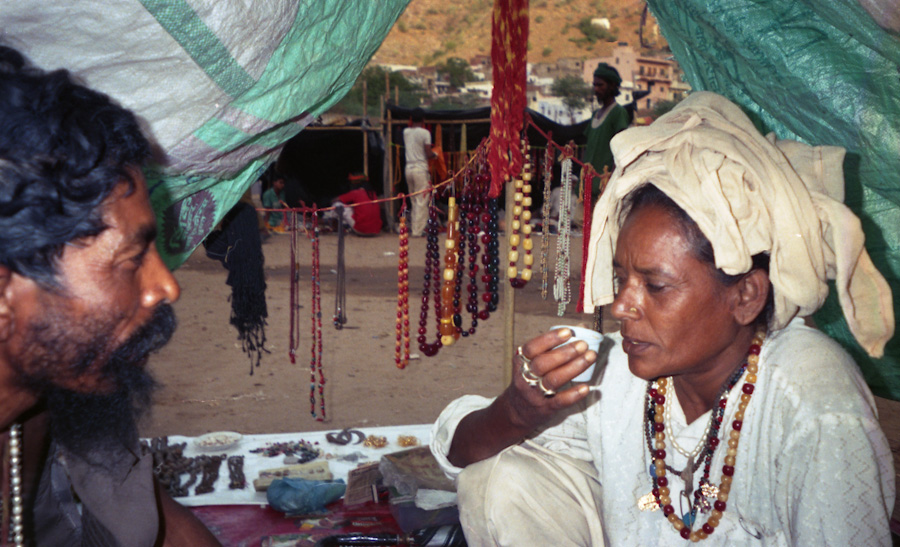 Next, why not get stoned again / Następnie możnaby zaliczyć kolejną fajeczkę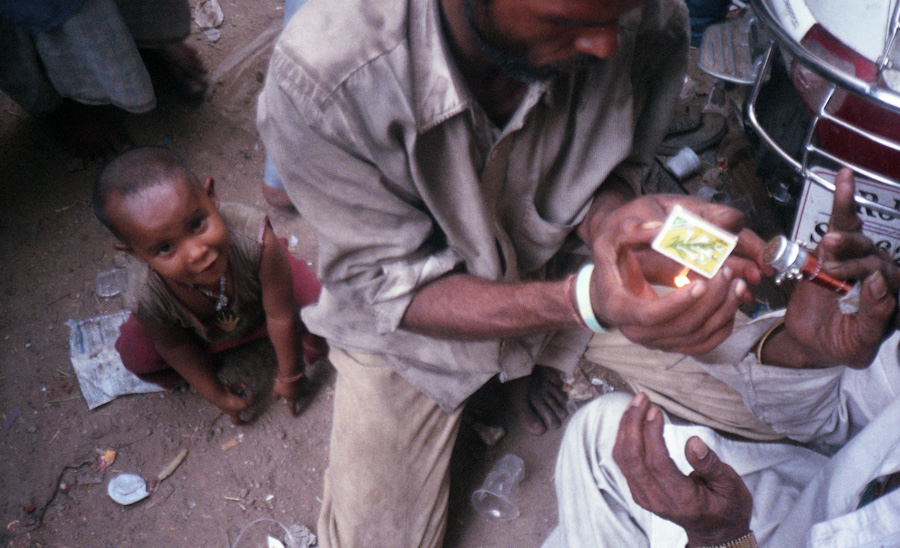 Good way to spend rest of the day can be playing with some sharp objects. / Dobrym sposobem na spędzenie reszty dnia jest zabawa ostrymi narzędziami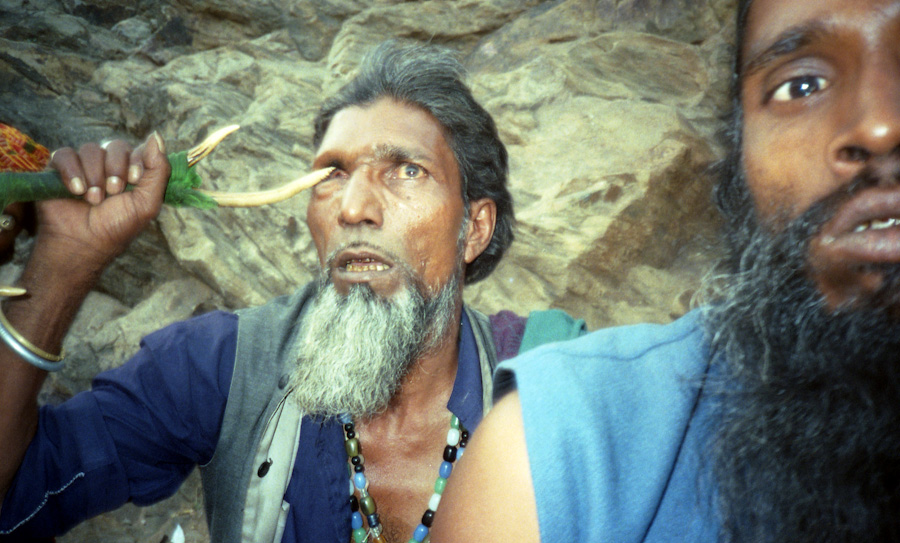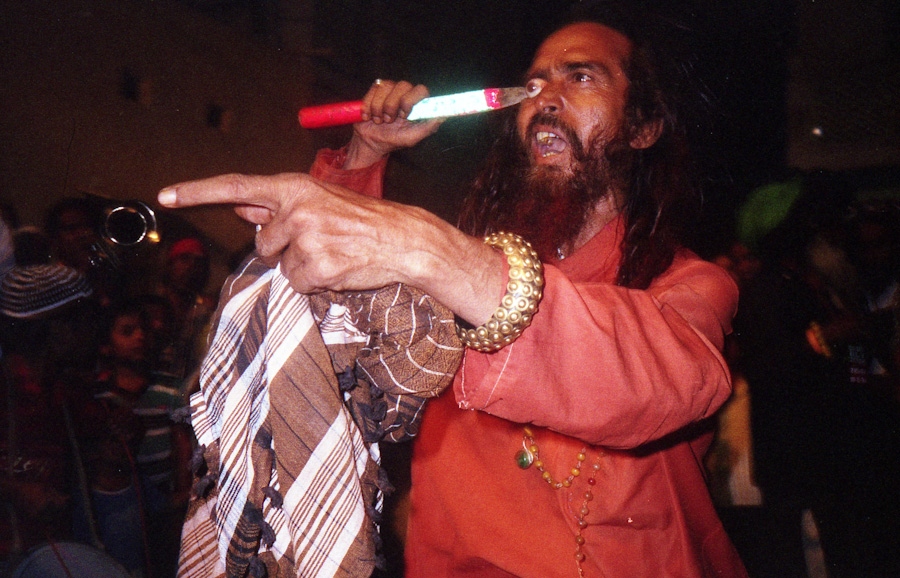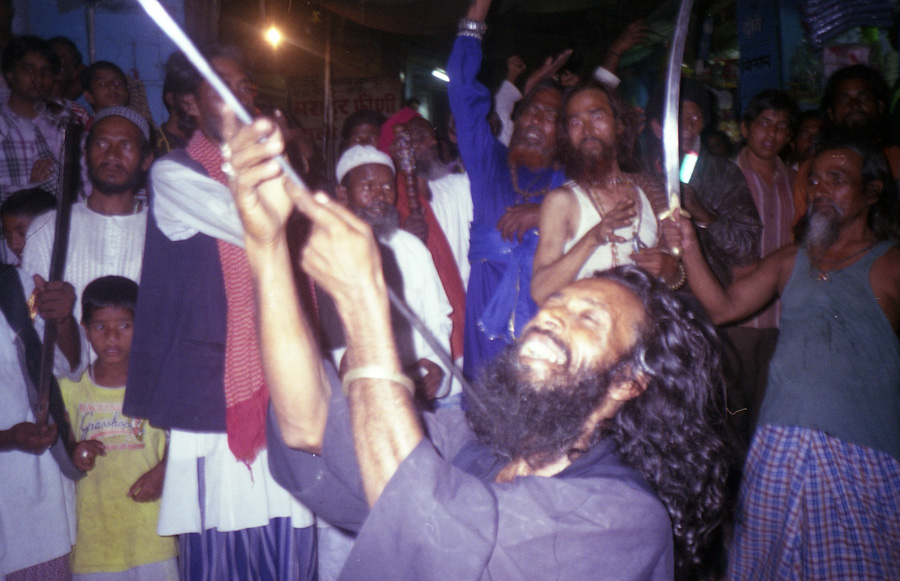 To cool down, we listen to some music now. Sound system is not the most impressive, but ambiance is great./ Dla odprężenia warto zrobić przerwę muzyczną. Nagłośnienie domowej roboty, ale klimacik pierwsza klasa.
How about some more… / A może by tak…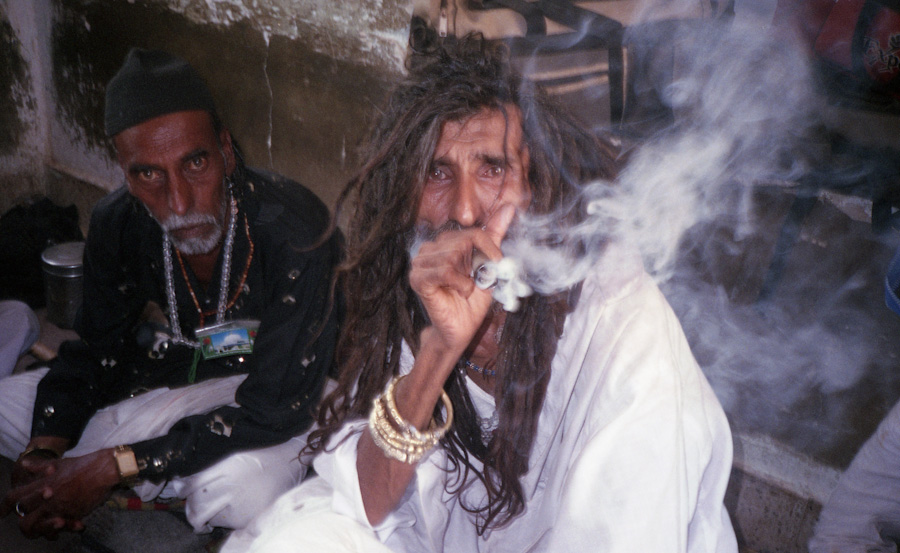 Guys, I think I have enough / Chłopaki, mam już chyba dość
*the work not visible in these pictures includes months of research, preparation, logistics, travel, arrangments, hundreds hours in front of computer, scanning,  watching stupid shit on Facebook, processing photos, selecting, writing, and then giving it all away for free online.  But that is OK, I decided long ago that going out on Saturday evening usually sucks big time.
/  *praca jaka nie zmieściła się na tych zdjęciach obejmuje miesiące zbierania informacji, przygotowań, logistycznych manewrów, podróży w najtańszy sposób, ustaleń, dyskusji, a potem setki godzin przed komputerem, podczas skanowania, oglądania kretyńskich memów na Facebooku, obróbki i selekcji zdjęć, pisania i rozpowszechniania tego wszystkiego za darmo w sieci. Ale to w porządku, dawno temu stwierdziłem, że wychodzenie na miasto w sobotni wieczór jest równie nudne jak praca od 9 do 17 ( czy do której się tam pracuje )