Some years ago I was invited by another photographer to do with him a documentary advertising project for a Polish beer company. It was crazy two months tour, all expenses paid, 16 countries, around 4 days for each, editing on the planes, chasing deadlines, having fun. We were shooting natural scenes in bars , best bars in each city, we were choosing them, there was no models being arranged, real stuff, real people, so that made it documentary. But it was supposed to show only people having good time, to show that it is so nice to drink beer. That was the advertising part. So I lost my virginity. I am now one of those whom Bill Hicks tells to go kill themselves, even if they did that once. It doesn't matter that other artists do it all the time and use their talent and creativity to feed the monster, I lost my credibility to criticize.  I can have my beliefs, that advertising industry is evil concept per se, that they are worst than fucking corporate square heads and bankers, at least with the latter there is no fooling anyone with high ideals, I mean, they leave it to their advertising dogs, to use love, family, freedom, self realization, unity, belonging, all that nice stuff as tool for selling more shit that is not only completely unnecessary for obtaining those dreams, but actually is obstacle. I will rather hear the guys in ties straightforward about the profit, than all this bullshit about improving visual landscape, artistic sensitivity or intelligence of the consumer, all excuses for using wonderful talents in service of enslavers, purveyours of greed , unhappiness and neverending thirst.
Having said that, I did profit too. For more than a year I was able to live off that money earned by making people buy yellow bubbly piss they need to "feel a man", to "have good time", "to be together" etc. These are people who sometimes ask me , how can I travel so much, how can I afford that lifestyle. Well, I took some of your money you throw down the drain every weekend and I do not make your mistake, because I am not blind to the other side of glossy world I helped to shove down your throat.
***
Parę lat temu zostałem zaproszony przez innego fotografa do projektu, który możnaby nazwać dokumentem reklamowym, klientem był producent jednego z najpopularniejszych polskich piw. To były szalone dwa miesiące, wycieczka po 16 krajach, średnio 4 dni na kraj, wszystkie koszty pokryte, edytowanie zdjęć w czasie przelotów, ściganie terminów, piwna zabawa. Strzelaliśmy naturalne sceny w barach, najlepszych barach w każdym mieście, do nas należał wybór, pełna wolność, nie było sztucznie uśmiechniętych modeli, jedynie prawdziwe sceny z prawdziwymi ludźmi, więc to była ta strona dokumentalna. Jednak mieliśmy pokazać jedynie ludzi którzy dobrze się bawią, że to wspaniale pić piwko. To była reklama.  Zatem straciłem swe dziewictwo. Jestem teraz jednym z tych, którym Bill Hicks każe iść się zabić, nawet jeśli zrobili to tylko raz. Nie ma znaczenia, że inni artyści robią to cały czas i używają swojego talentu i kreatywności do karmienia potwora, straciłem wiarygodność która pozwalałaby mi na krytykę. Mogę nadal mieć swoje przekonania, że przemysł reklamowy jest złem sam w sobie, że jego żołnierze są gorsi niż pieprzone kwadratowe głowy z zarządów, niż bankowcy, przynajmniej z tymi drugimi nie ma tej całej ściemy z ideałami, to znaczy jest, tylko że zostawiają ją swym reklamowym pieskom, aby używały miłości, rodziny, wolności, samorealizacji, jedności, przynależności, wszystkich tych fajnych rzeczy do sprzedawania jeszcze więcej gówna, które nie tylko nie jest potrzebne do szczęśliwego życia ale bywa wręcz przeszkodą. Wolę już słuchać tych kolesi w garniturach, których znam jeszcze ze studiów, jak obliczają zyski, niż tego samooszukiwania się tych co powinni wiedzieć więcej, tych wrażliwych którzy pieprzą o wzbogacaniu wizualnego krajobrazu, gustów społecznych, czy inteligencji konsumenta reklamy, te wszystkie wykręty dla oddawania swych wspaniałych talentów na usługi zniewalaczy, ogrodników chciwości, niespełnienia, frustracji i niekończącego pragnienia.
No to se pozrzędziłem, a przecież ja też skasowałem swoje. Przez ponad rok mogłem żyć z tych pieniędzy zarobionych na przekonywaniu ludzi, że powinni kupować żółte bąbelkowane siki, aby czuć się "prawdziwym facetem" , "mieć dobry czas" , "być w paczce przyjaciół". Ci ludzie czasem pytają mnie, jakim cudem mogę tyle podróżować, jak mogę pozwolić sobie na taki tryb życia. Cóż, zebrałem trochę z tej kasy którą co weekend wlewacie do ścieku, i nie powtarzam waszego błędu, także dlatego, że nie jestem ślepy na to co kryje sie za błyszczącą broszurką jaką wam wcisnęliśmy.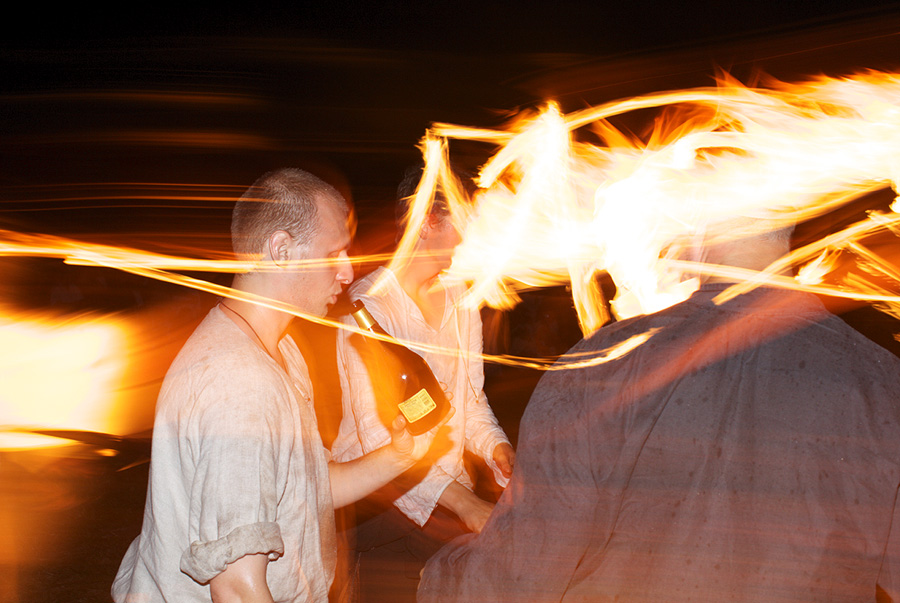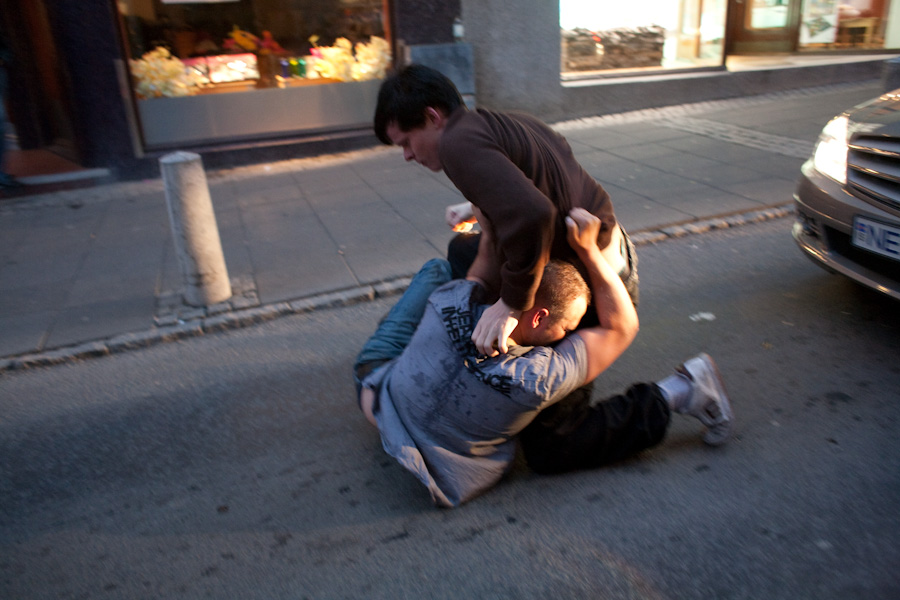 ***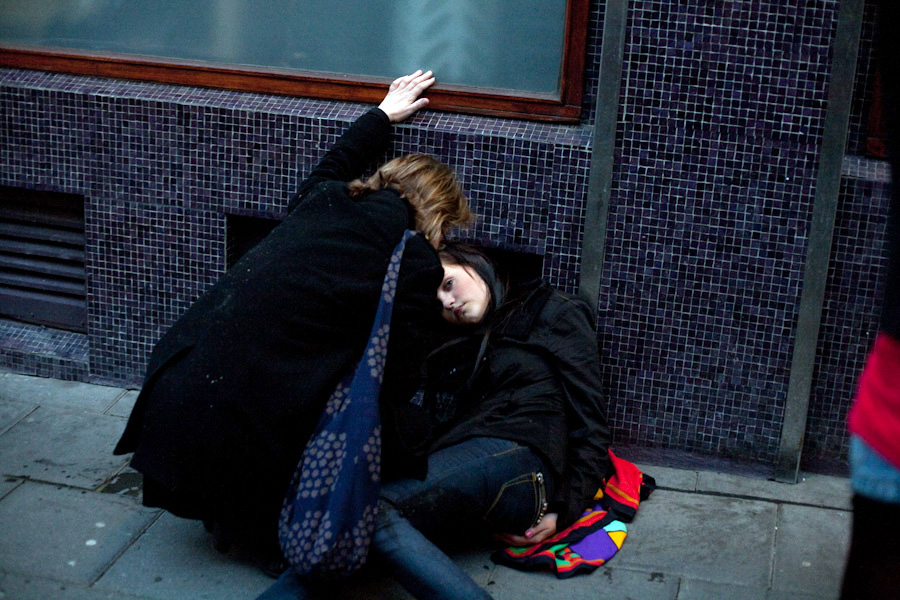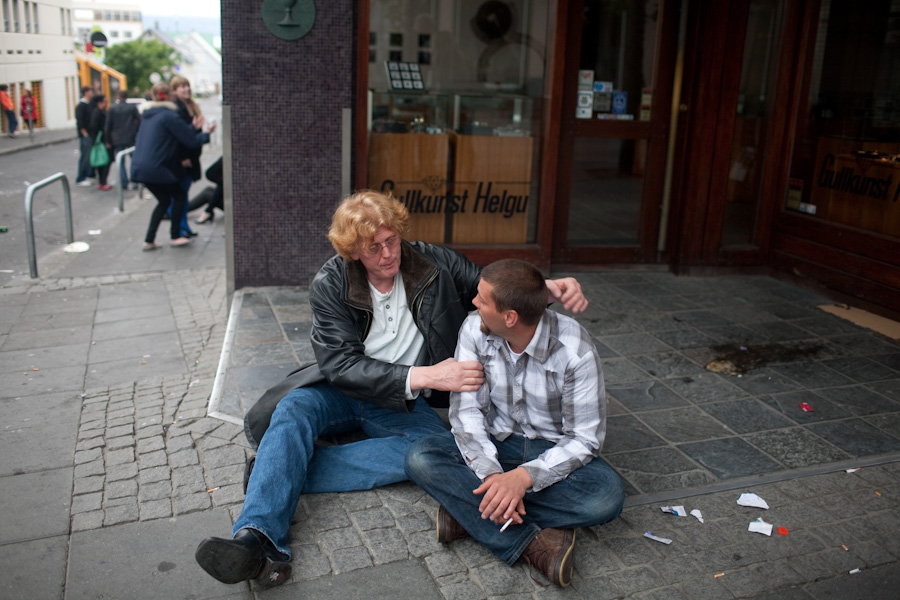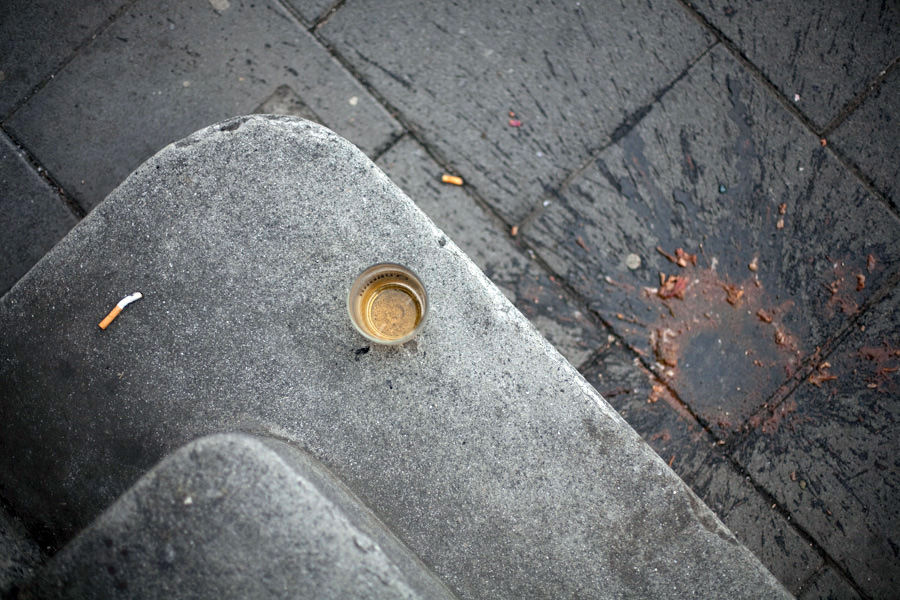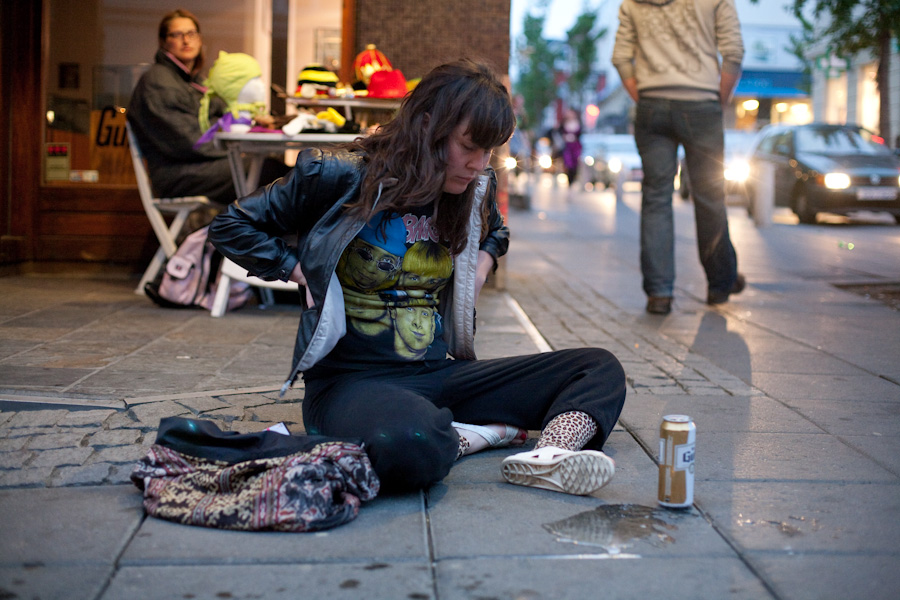 ***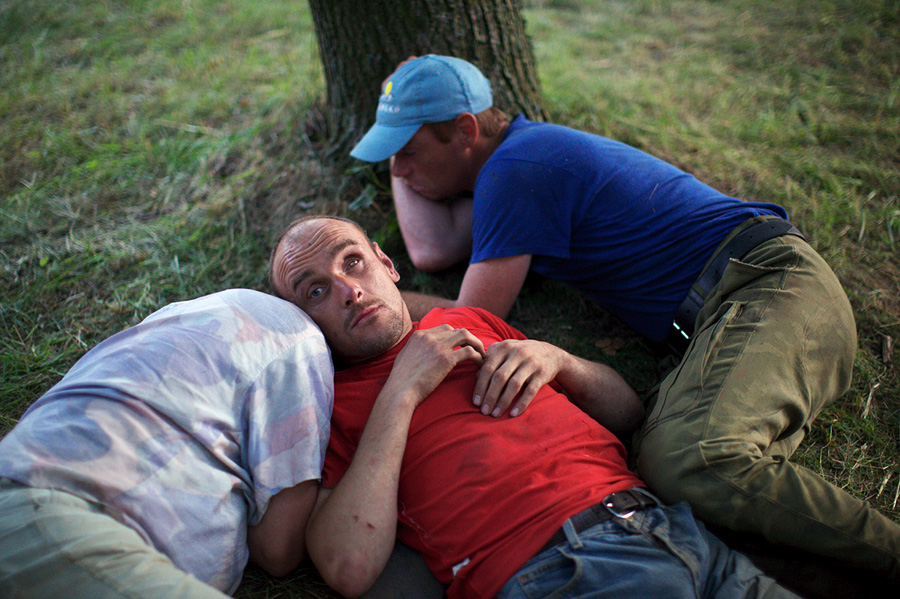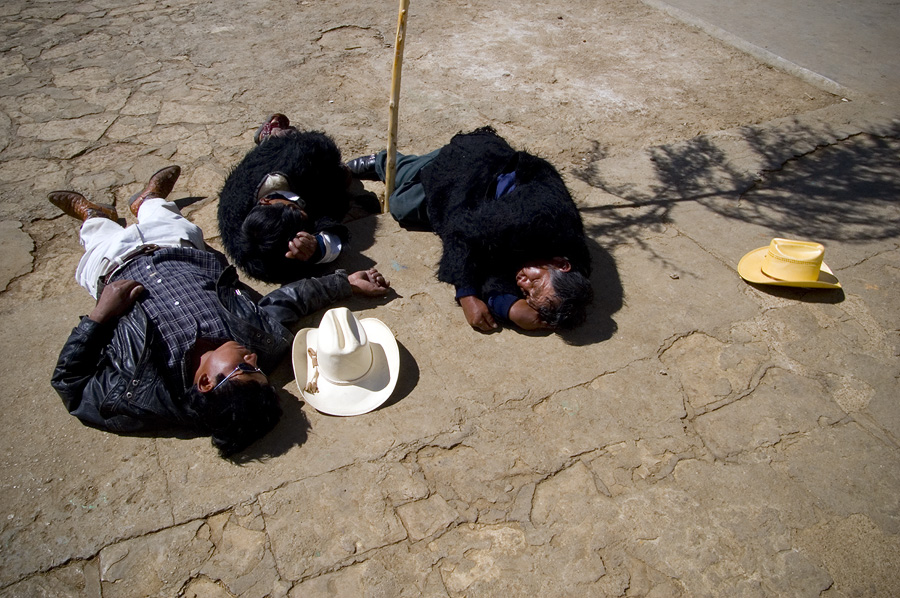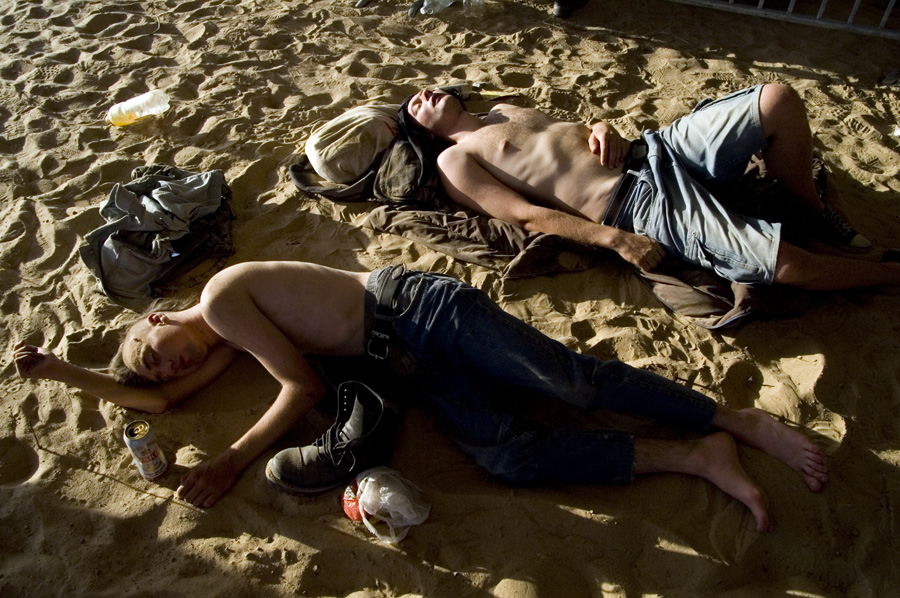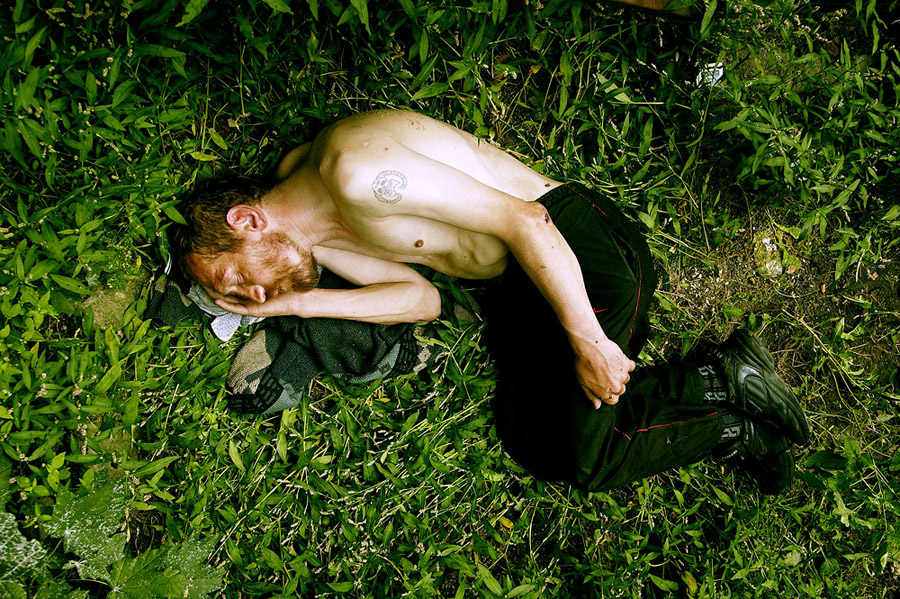 To any of my friends working in the business : if you feel allright, cool, if you feel offended in any way, also cool, that means it was directed at you too and it hit some nerve.  You have two options, stay offended or think why you actually are. Cheers.
***
Do któregokolwiek z moich znajomych pracujących w tym biznesie – jeżeli czujecie się w porządku, gratuluję, jeżeli w jakikolwiek sposób zostaliście urażeni, też super, oznacza to że pisałem też do was, i trafiłem w jakiś czuły punkt. Macie też dwie opcje, pozostać obrażeni, albo zastanowić się dlaczego właściwie jesteście. Na zdrowie.