(…)"One night four rabbinim were visited by an angel who awakened them and carried them to the Seventh Vault of the Seventh Heaven. There they beheld the Sacred Wheel of Ezekiel.
Somewhere in the descent from Paradise, to Earth, one Rabbi, having seen such splendor, lost his mind and wandered frothing and foaming until the end of his days.
The second rabbi was extremely cynical: 'Oh I just dreamed of Ezekiels Wheel, that was all. Nothing really happened."
The third rabbi carried on and on about what he had seen, for he was totally obsessed. He lectured and would not stop with how it was all constructed and what it all meant… and this way he went astray and betrayed his faith.
The fourth rabbi, who was a poet, took a paper in hand and a reed and sat near the window writing song after song praising the evening dove, his daughter and her cradle and all the stars in the sky. And he lived his life better than before" (…)
…
(…) Pewnej nocy czterech rabinów nawiedził anioł, który obudził ich i poprowadził do Siódmego Sklepienia Siódmego Nieba. Tam ujrzeli święte Koło Ezechiela.
Powracając z Pardes (Raju) na Ziemię, jeden z rabinów pod wpły­wem olśniewającego widoku postradał rozum i do końca swoich dni włóczył się po świecie, tocząc pianę z ust.
Drugi rabin powiedział cynicznie: "Koło Ezechiela śniło mi się tylko, nic więcej. Nic się naprawdę nie zdarzyło".
Trzeci rabin nie przestawał rozprawiać o tym, co widział, bo widok ten całkowicie nim zawładnął. Bezustannie objaśniał konstrukcję i zna­czenie Koła, wskutek czego zbłądził i zdradził swą wiarę.
Czwarty rabin, który był poetą, wziął papier oraz trzcinę, i usiadłszy przy oknie, pisał pieśń za pieśnią, wychwalając gołąbki o poranku, swą córecz­kę w kołysce, gwiazdy na niebie. Jego życie odtąd stało się lepsze i piękniejsze. (…)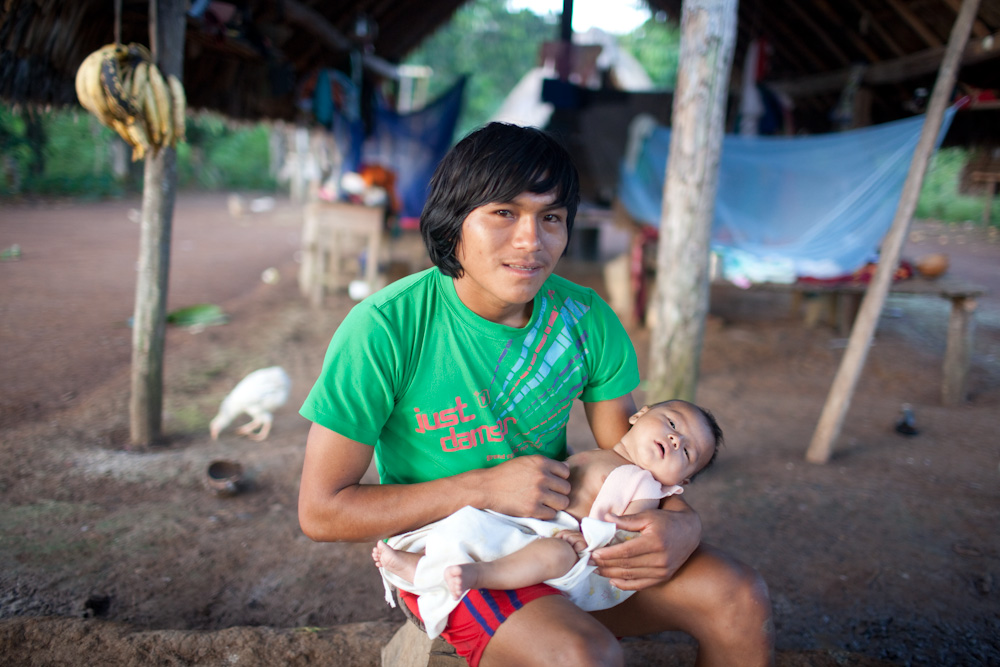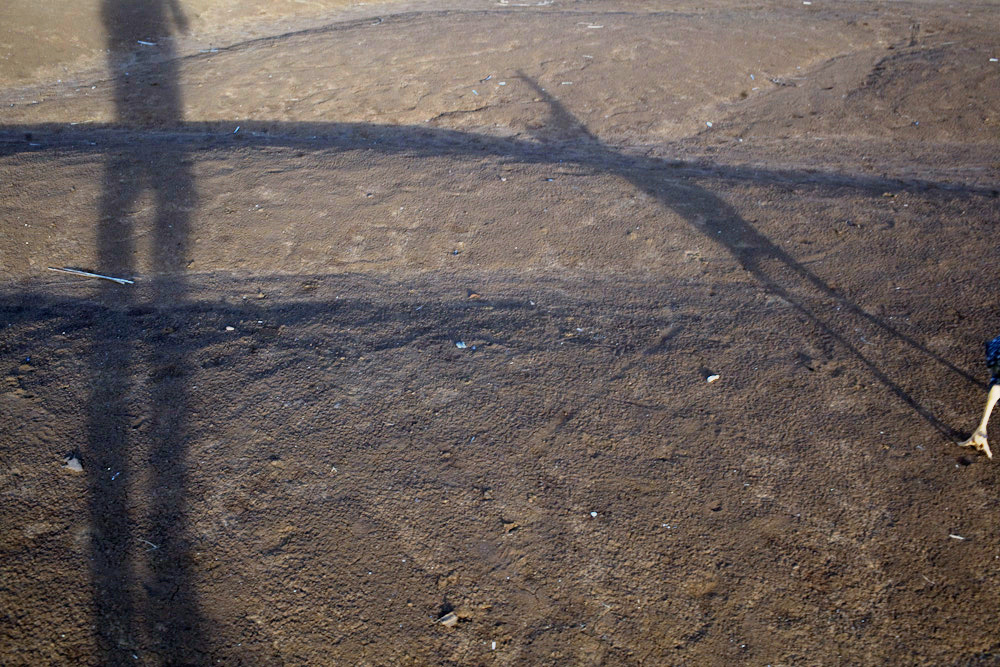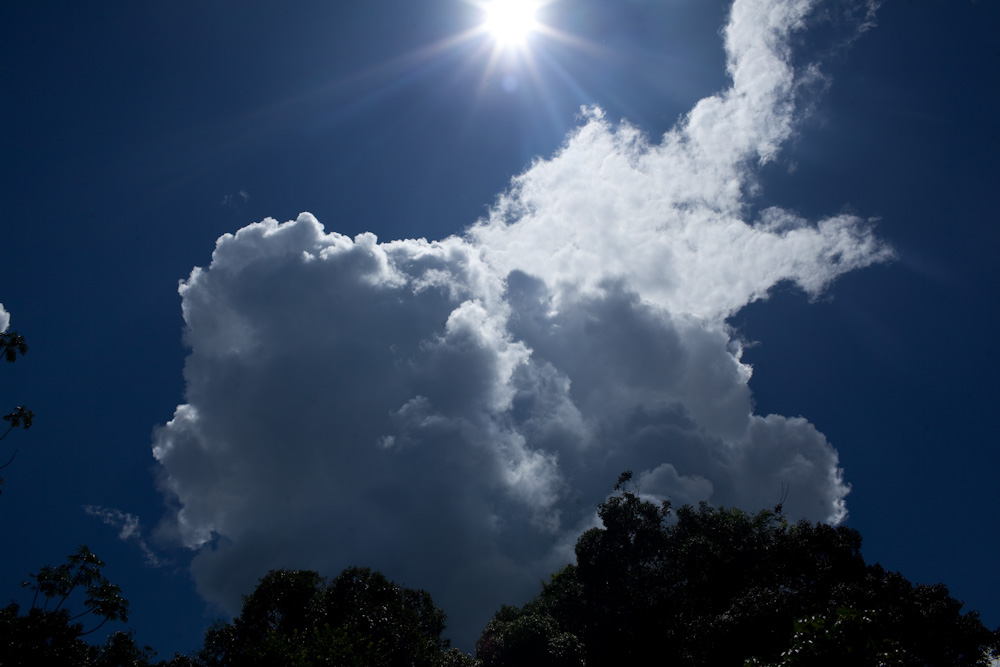 Nie jestem poetą, córka nie jest moja, gołąb to kurczak i będzie padać, ale mimo tego, wszystko jest w porządku, rzeczy mają sie ekstremalnie dobrze.
Z "dziennika pokładowego", grudzień 2013, następnego dnia po ceremonii ayahuaski w Wachirpas, na terytorium Ashuarów :
(…)  spokój, przejrzystość, dobrostan. Nie wiadomo po co korzystam z czyjegoś satelitarnego netu, i dowiaduje się z maila, że ona kocha innego, i to juz długi czas, bardzo długi. Czuje lekkie rozczarowanie i smutek, ale większą ulgę, współczucie, dobrze znam z własnego doświadczenia, jaką cenę płaci się za ukrywanie prawdy, za podwójne, w jakimkolwiek sensie,  życie. Czuję radość, że w końcu udało się jej puścić, uwolnić, odblokować.
Patrzę z łodzi na gęste, zbierające się chmury, nadchodzącą piękną burzę i uciekające słońce. Czuję wdzięczność, gotowość i akceptację kolejnych przygód, zakrętów losu, ponownie, to wrażenie – wszystko jest OK, niczego nie trzeba, jak przyjdzie miłość, rodzina, będzie OK, jak nie, będzie coś innego.
…
I am not a poet, the daughter isn't mine, the dove is a chicken and it is going to rain, even so, that's all right, things are going extremely well.
"captain's log", December 2013, next day after ayahauasca ceremony in Wachirpas, Ashuara territory :
(… ), calm,  clarity, well being. I do not know why I use someone's sattelite internet, and then I find an e-mail, learning that she loves another, and it has been so for a very long while. I feel slight disappointment and sadness, but much bigger relief, compassion, as I know very well, from my own experience, pain and price to be paid for hiding the truth, for double ( in any sense ) life. I feel joy, that she has finally managed to let go, to release, unblock.
I look from my boat towards thick, gathering rain clouds, to a coming beautiful storm, and fleeing sun. I feel gratitude, readiness, and acceptance for next advetures, twists of fate, again that feeling – everything is OK, nothing is needed, if love, family, if they come, it will be all right, if they won't, there 'll be something else.(…)