In the previous post I presented Juan de La Cruz. He was spiritus movens of a gathering of "Abuelos y Abuelas de Planeta", shamans and curanderos working in various parts of the world, especially Latin America .They met in Juan's land on Bajo Talag this January, in preparation for large meeting that is going to happen in September 2014 in Guatemala. Some of them also work with ayahuasca, so I present them and their contact details, but as I only drunk, in a way, in company of one, there will be no extensive review here.
First one is Dionisos Navarro, Conibo shaman from Peru, he lives in the jungle settlement called Sol Nasciente, on Ukayali river, around 6 hours away from Pucallpa. He works in connection with Inti Guarango, so you can write to the latter at solmeki@hotmail.com, or call to Dionisos at his cellular : 0996267805. They have maloca ready and receive visitors, some who come just for a short stay, others to learn and do diets.
…
W poprzedniej notce przedstawiłem Juana de La Cruz. Był on spiritus movens zgromadzenia "Abuelos y Abuelas de Planeta", szamanów i uzdrawiaczy pracujących w różnych częściach świata, a zwłaszcza Ameryki Łacińskiej. Spotkali się na ziemi Juana w Bajo Talag w styczniu, w przygotowaniu na wielki zjazd, jaki będzie miał miejsce we wrześniu tego roku w Gwatemali. Niektórzy z nich także pracują z ayahuaską, więc przedstawiam ich tutaj zbiorowo, razem z namiarami, ale ponieważ piłem razem ( w pewnym sensie ) z zaledwie jednym z nich, nie będzie szczegółowych relacji.
Pierwszy to Dionisos Navarro, szaman z plemienia Conibo z Peru, który mieszka w osadzie Sol Nasciente w dżungli, nad brzegiem rzeki Ukayali, jakieś 6 godzin łodzią od Pucallpy. Reprezentuje go na zewnątrz Inti Guarango, do którego można pisać na solmeki@hotmail.com, albo dzwońcie wprost na komórkę Dionisosa – 0996267805. W wiosce mają ceremonialną malokę i warunki aby przyjmować gości, czy to na krótkie wizyty, czy na dłużej, w celu nauki poprzez diety.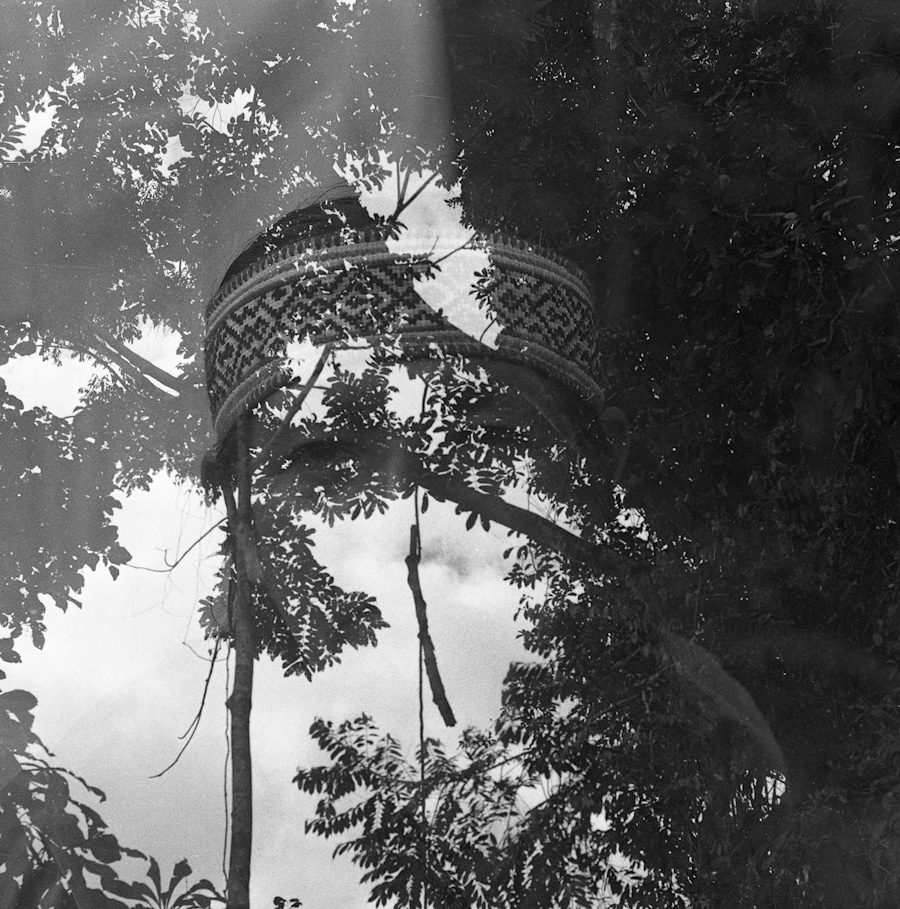 Below is another one, Francisco Tanguila, based in Tena, Ecuador. He is also an ayahuascero and curandero, his wife was the one that cooked ayahuasca I drank with Maximiliano ( further below ) and later on my own. They sell it for very good price, 10 USD for 0,5 liter, if you know how to handle it alone.  It was a decent brew, but I have no direct experience with Francisco. You can see his business card on the photo, and his contact details are : 0989495189, tanguilajorge1@gmail.com, luzmariatanguila@gmail.com
…
Poniżej kolejna postać, Francisco Tanguila, mieszkający w Tenie, wschodni Ekwador. To także ayahuascero i curandero, razem z żoną odpowiedzialny za przygotowanie ayahuaski, którą później piliśmy z Maximiliano, ( dalej na dole ) a także samodzielnie. Sprzedają ja w całkiem przystępnej cenie 10 USD za pół litra, jeżeli wiecie jak się z nią obchodzić samemu. To był przyzwoity wywar, ale nie mam bezpośredniego doświadczenia z Francisco. Możecie na zdjęciu zobaczyć także jego wizytówkę, namiary są takie : 0989495189, tanguilajorge1@gmail.com, luzmariatanguila@gmail.com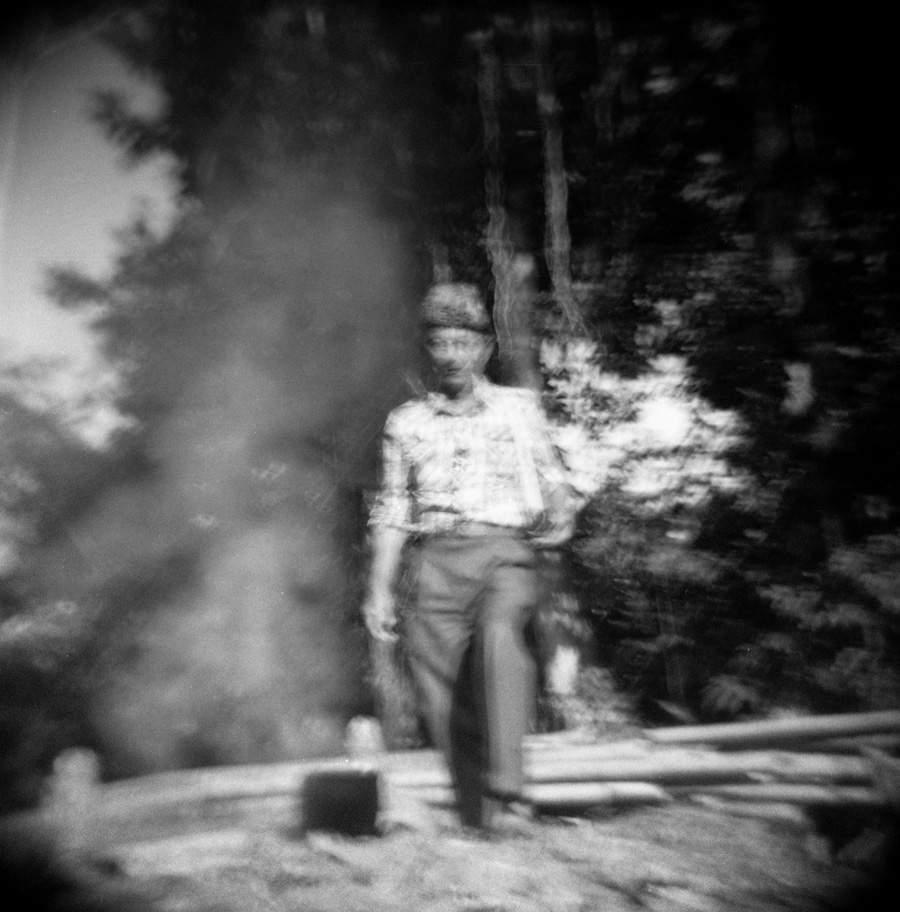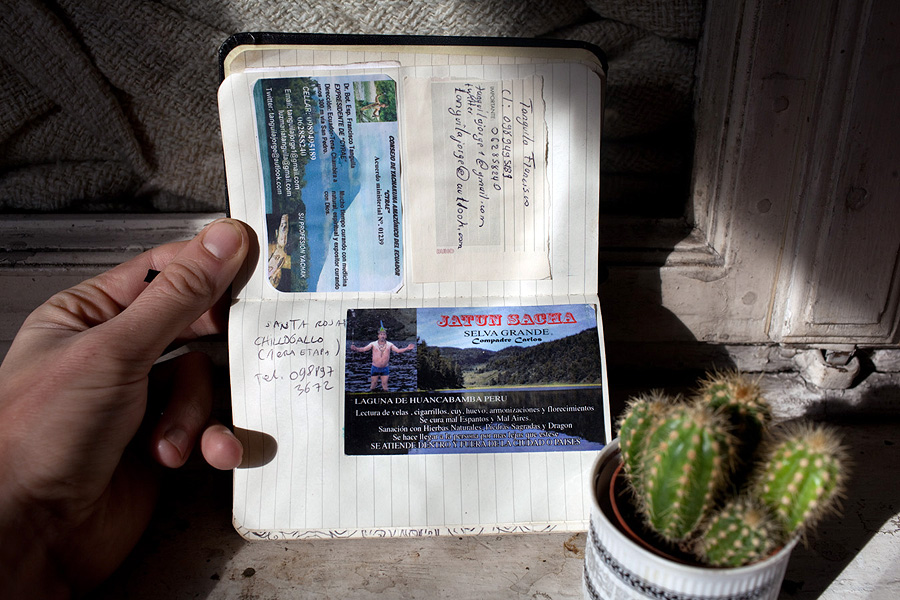 JATUN SACHA – SELVA GRANDE -  the second business card belongs to Compadre Carlos, as he calls himself, a quiet man, and one that seems to be an honest guy, a friend of Juan De La Cruz, so that is a recommendation good enough for me. He is based in the mountains, works with ayahuasca but also with San Pedro. You can call him at 0988973672
…
JATUN SACHA – SELVA GRANDE – druga wizytówka na zdjęciu powyżej należy do Compadre Carlosa, jak sam się nazywa, cichego pana, który wydaje się być uczciwym gościem, przyjacielem don Juana, a to dla mnie wystarczająca rekomendacja. Mieszka w górach, pracuje z ayahuaską, oraz z San Pedro. Można go namierzyć pod tym numerem : 0988973672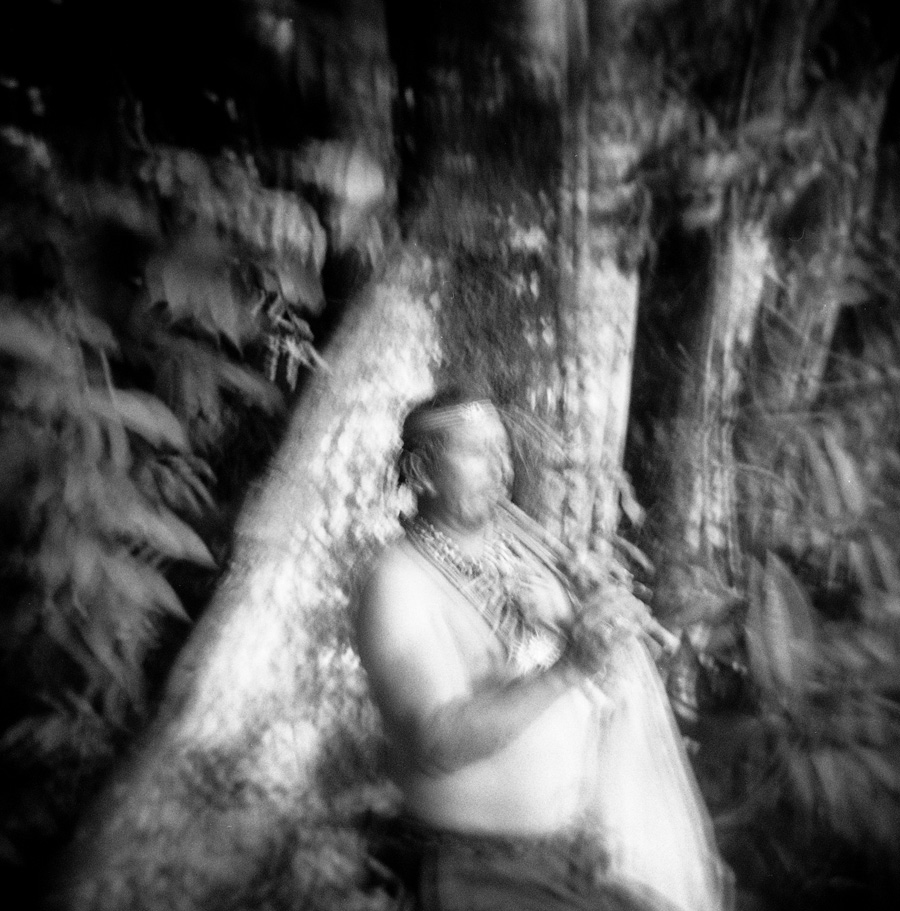 Last, but not least Maximiliano. He is earth, labour and muscles, he is roughness and loud laughter, farting and rowdy jokes. Here is what I wrote down about him in my diary :
Self confident , always laughing, joking, doesn't bother himself with any rules, mixes on the same night alcohol and ayahuasca, he says he drinks the latter for years, often daily, half of 0,5 litre bottle is not a big deal for him. I like it, he inspires confidence with his wild style. I got tired with that vibe of holiness, or perhaps it has never been my thing, I prefer the tricksters. Max drinks with us, aside from the main grounds of gathering, as some of more spiritual abuelos, especially those coming from the mountains, raised in tradition of coca offerings, they do not use entheogens, and they fear ayahuasca, they resent drinking "just like that" in this "holy place". I have thirst for it already after a longer fast, I have not drunk since leaving Colombia. So I break my fear and inhibition and despite having eaten three large maito fishes that day and a large supper on top of that, around midnight I decide to take the drink from Max. Beautiful and soft feeling enters me. Max puts on his wellies, and says he goes home to sleep, we stay alone, and in this natural way I get confidence, and get ready and willing for drinking next time on my own.
…
Na koniec, chociaż może najważniejszy z tej czwórki, Maximiliano. Jest on ziemią i pracą, muskułami i gruboskórnością, głośnym śmiechem, pierdzeniem i wulgarnymi żartami. Oto co zapisałem o nim w swym notatniku :
Pewny siebie, ciagły śmiech, żarty, nie przejmuje się specjalnie jakimikolwiek regułami, miesza ayahuaskę i alkohol, mówi że pije ją od lat, czasem codziennie, pół 0,5 litrowej flaszki na raz to nie problem dla niego. Lubię go, wzbudza zaufanie tym dzikim stylem. Zmęczyłem się klimatem świętości a może nigdy do końca nie był mój i najbardziej pasują mi tricksterzy. Maks pije z nami co nieco, na uboczu, bo niektórzy uduchowieni abuelos, zwłaszcza ci wychowani w górach, w tradycji ofiarowania liści koki, nie używający entheogenów, kręcą nosem na ayahuaskę, na picie w tym "świętym miejscu". Ja mam już ciśnienie, po dłuższym poście, od Kolumbii nie piłem, więc odważam się w końcu, mimo zjedzonych tego dnia trzech ryb i wielkiej kolacji, mimo wszystko wypić, około północy. Jest pięknie, miękko, Maximilano zakłada swe gumowe kalosze i mówi, że idzie spać, zostajemy więc bez szamana, i w ten naturalny spoób nabieram ochoty i gotowości aby następny raz wypić samemu.