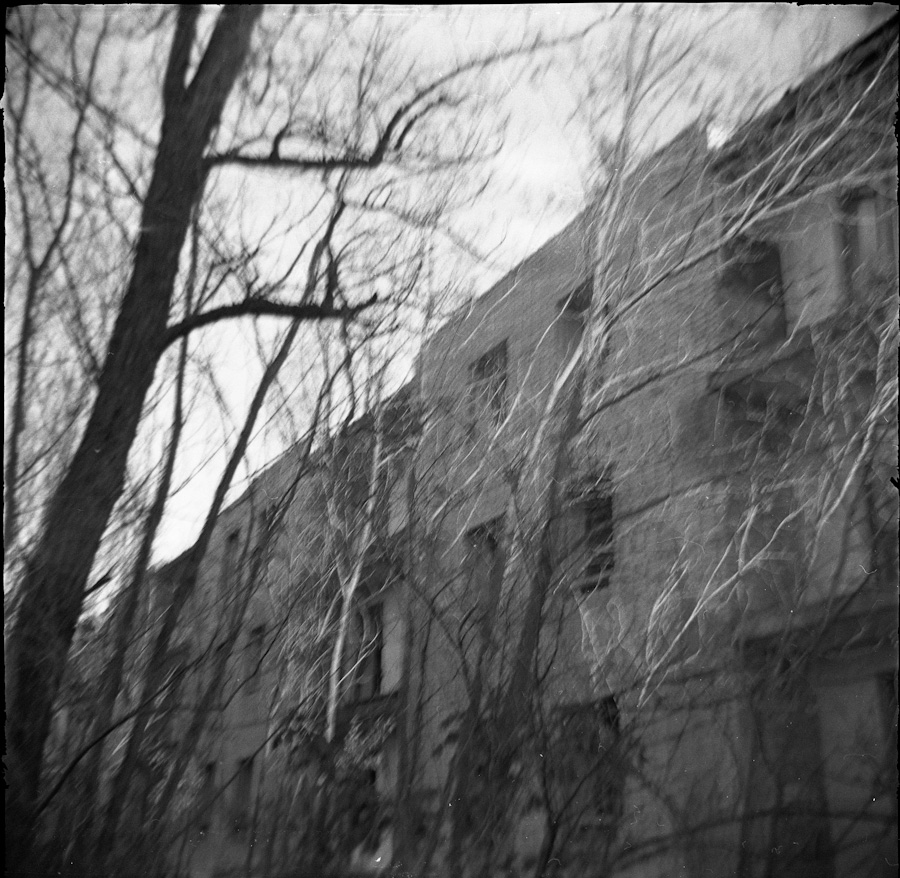 It was 1986, the springtime. Newspaper dated April 9 of that year still hangs in the loo of one of the villages on the edge of the zone.
…
Był rok 1986, wiosna. Gazeta z 9 kwietnia, 17 dni przed eksplozją, wciąż wisi na ścianie kibielka w jednej z wiosek na skraju Zony.
Another Soviet soldier watches over the abandoned palace of former Polish masters, washed away by wave of communism in early 20th century.
…
Jeszcze jeden sowiecki żołnierz czuwa przy opuszczonym pałacu dawnych polskich panów, którejś z gałęzi rodziny Wańkowiczów, wymiecionych stąd przez falę komunizmu pierwszej połowy XX wieku.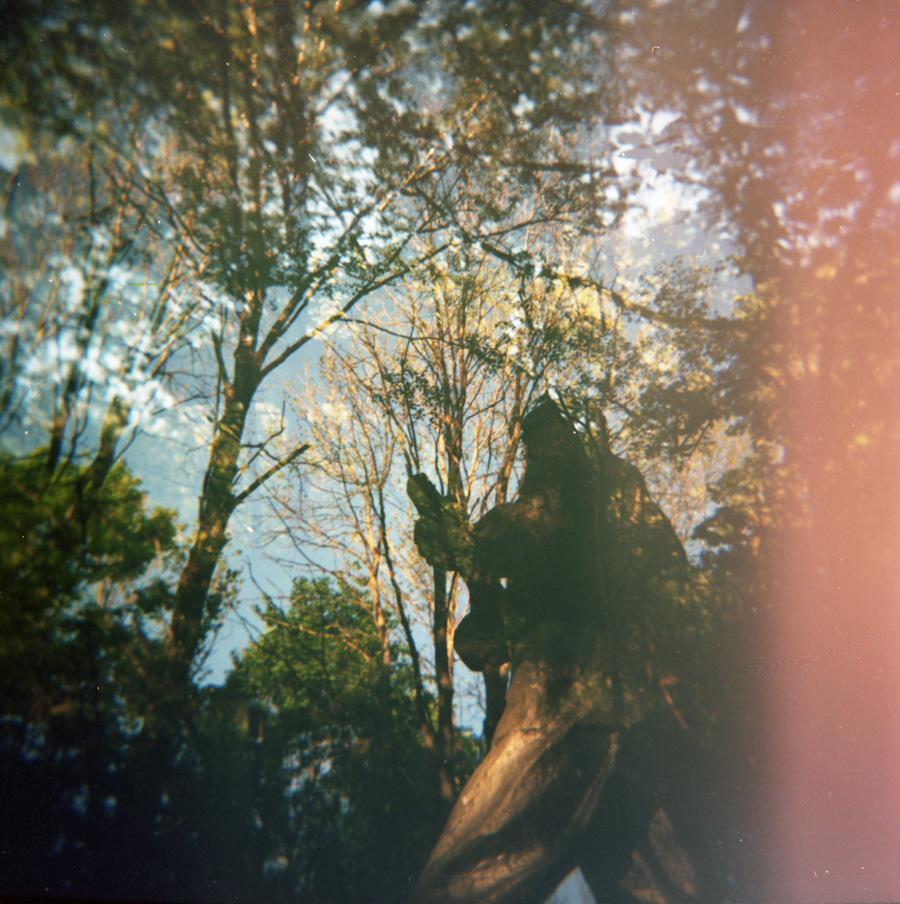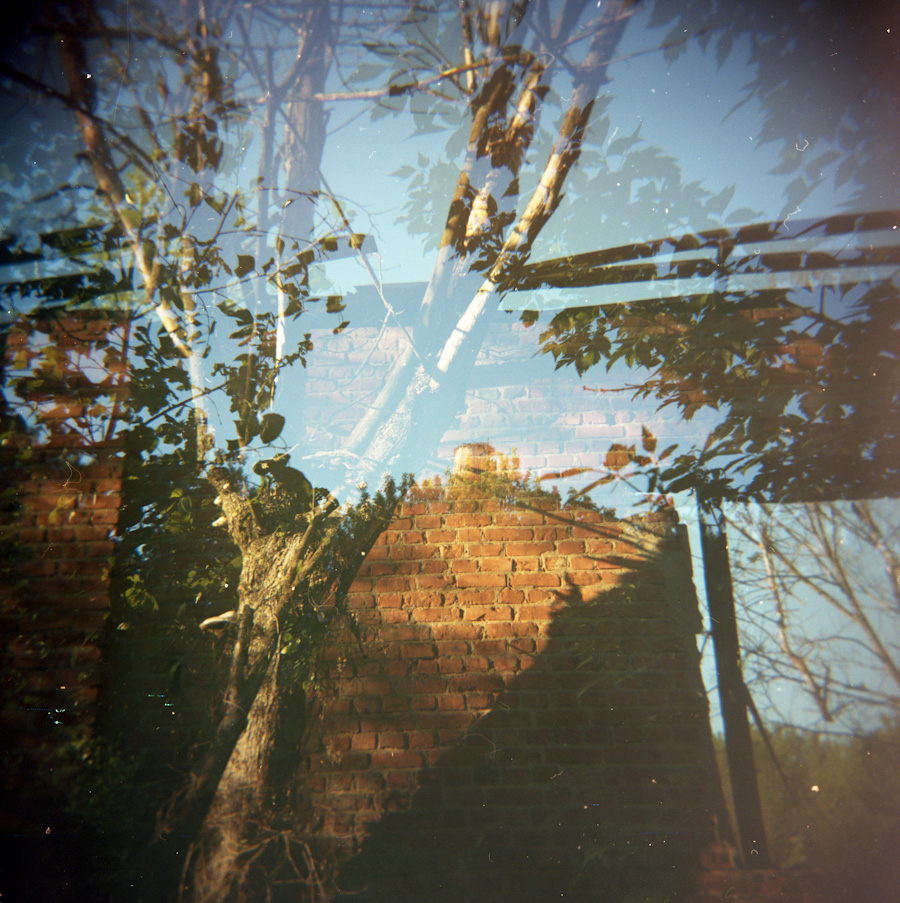 But their red dreams were not to stay either. They were to big perhaps, too reckless. Balance, and knowing where to stop, listening to others, listening to nature, listening to history, perhaps that was missing. They would know all pyramids will eventually be abandoned, all pride covered by shrubs and broken bottles of future generations' drunkards.
…
Ale ten czerwony sen również nie był wieczny. Być może śnili za śmiało, zbyt szaleńczo.  Równowaga, świadomość kiedy o krok za daleko, słuchanie innych, słuchanie natury, słuchanie historii, być może tego zabrakło. Wiedzieliby, że wszystkie piramidy kiedyś będą porzucone, każda duma zarośnięta krzakami, zaśmiecona pozbijanymi butelkami przyszłych pokoleń pijaków.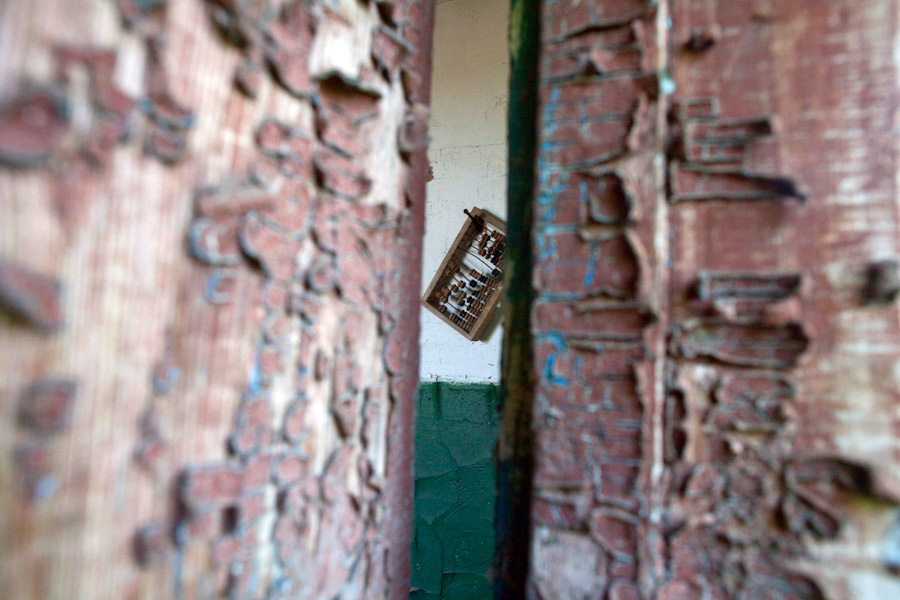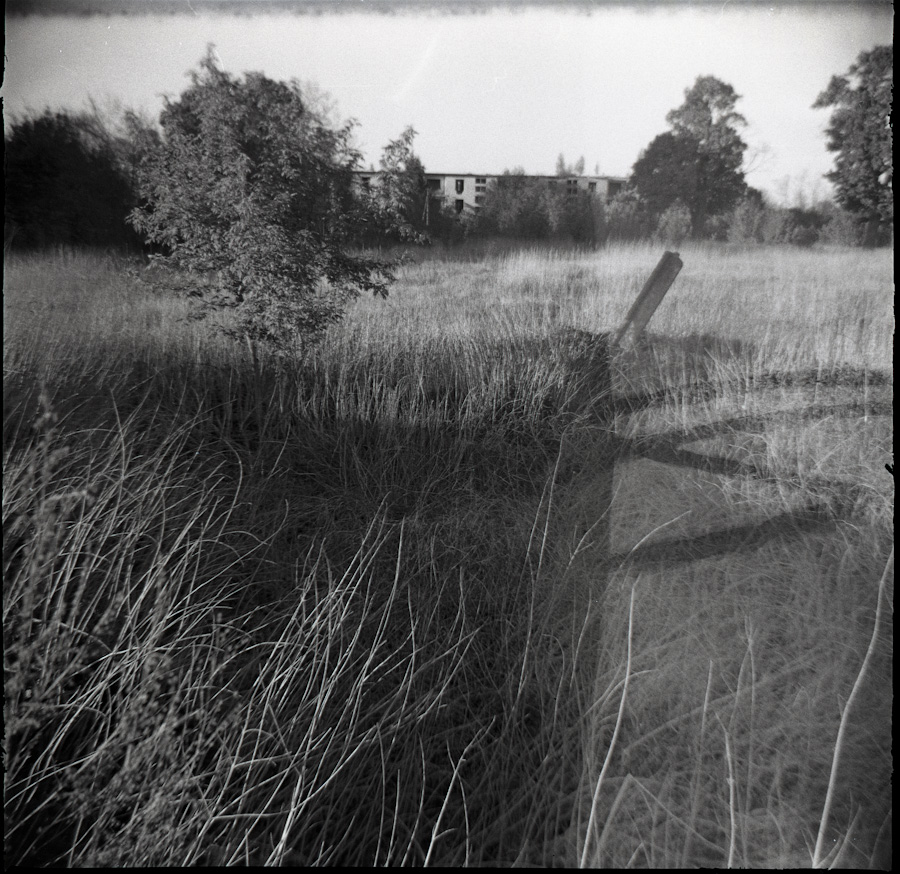 …
…
To see wooden village house falling apart is one thing, but I was raised in one of those concrete blocks built by the communist all over Eastern Europe. In the last summer before disaster, 1985, I was 6 years old and I might have spent it in a village where my grandfather used to be headmaster of agricultural college, located precisely in such palace taken from former landowners, and my grandmother was living in precisely such four stories high concrete building  in the palace ground, conctructed for the staff working on bright and equal future of socialist youth. So I am walking here in my memory. The concrete hammer and sickle on the edge of settlement is like my version of the head of Statue of Liberty from "Planet of the Apes".
…
Patrzeć na rozpadające się drewniane chaty to jedno, ale ja wychowywałem się w jednym z takich betonowych bloków jakie komuna pobudowała po całej wschodniej Europie. Ostatniego lata przed katastrofą, w 1985 roku miałem 6 lat i pewnie spędzałem je jak zwykle w wiosce gdzie mój dziadek został po wojnie dyrektorem rolniczej szkoły, mieszczącej się w pałacu zabranym "panom", a moja babcia przyjmowała mnie na wakacje w takim właśnie czteropiętrowym betonowym bloku postawionym tuż obok dla personelu pracującego ku jasnej i równej przyszłości socjalistycznej młodzieży. Więc spaceruję tutaj po swojej pamięci. Wielki betonowy sierp i młot w krzakach na wejściu na osiedle to moja wersja głowy Statuy Wolności z "Planety Małp".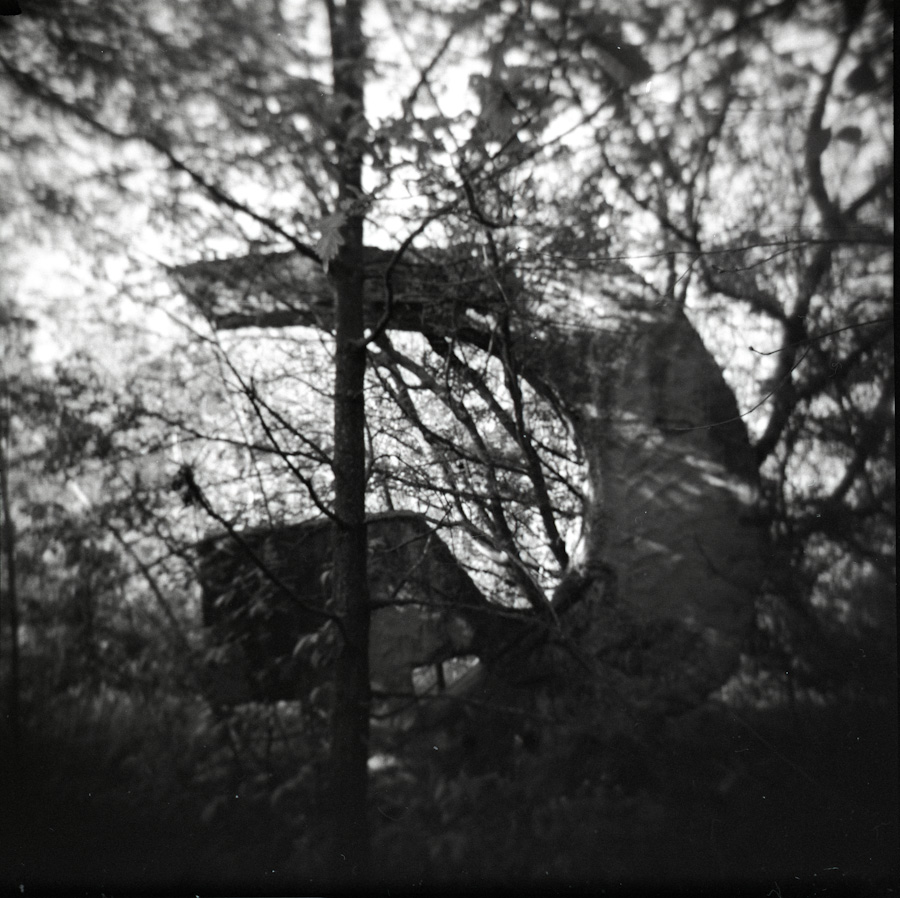 We are just shadows passing through, so thread lightly, as it is fit for a shadow.  ///  Jesteśmy tylko przemykającymi się korytarzem cieniami, więc podróżujmy lekko, bez wielkiego bagażu, jak cieniom przystało.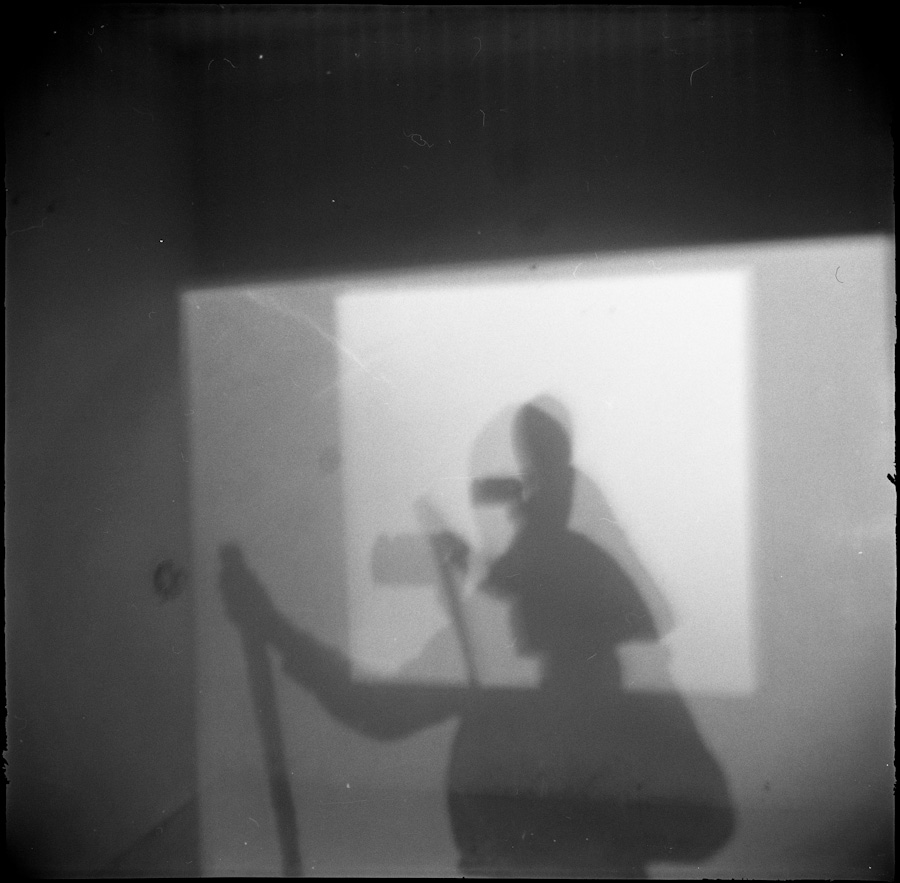 Dont's look into the future girl. Look into now.   ///  Nie patrz w przyszłość, dziewczyno, spójrz w teraz.
[ Chernobyl fallout zone, Belarus, April 2014 /  Zona skażenia radioaktywnego na północ od Czarnobyla. Białoruś, kwiecień 2014 ]