Czwartek wieczór, centrum Arbil, w irackim Kurdystanie. Wąska uliczka, niedaleko cytadeli. W dzień handlują obok chińskimi butami, radiami, czasem wpadaliśmy tu na tanie falafele. Teraz, w ostatni dzień pobytu w tym miłym kraju idziemy zaliczyć jeszcze jedną ceremonię. Chłopaki w tej tekke dumni są z tego co potrafią zrobić dzięki opiekującej się nimi Opatrzności jak i wsparciu duchowych przewodników. Jak to czasem bywa w wypadku radykalnych odłamów Qadiri, będzie trochę krwi, dużo transu, pogowania i na koniec herbatka. No to wchodzimy.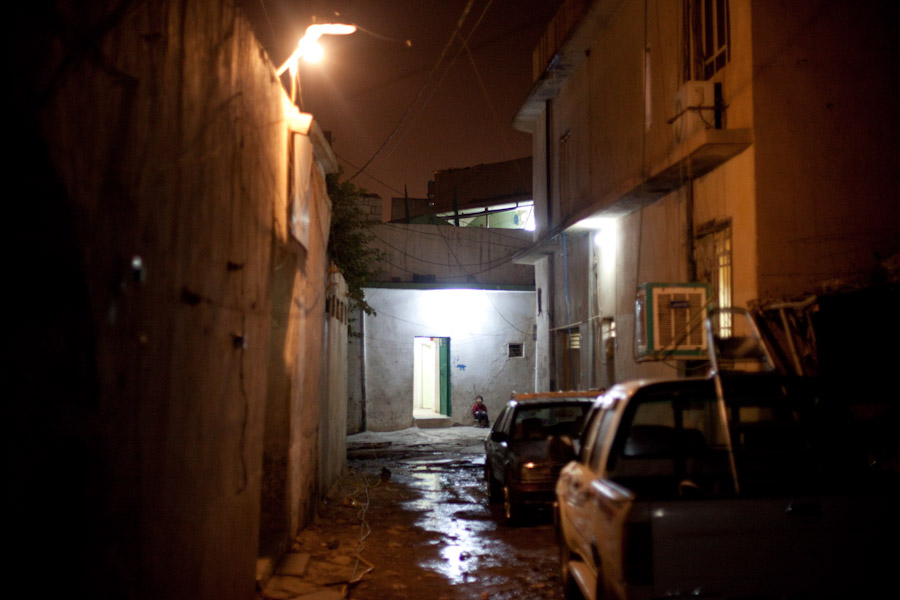 Tego dnia w menu bedą żyletki.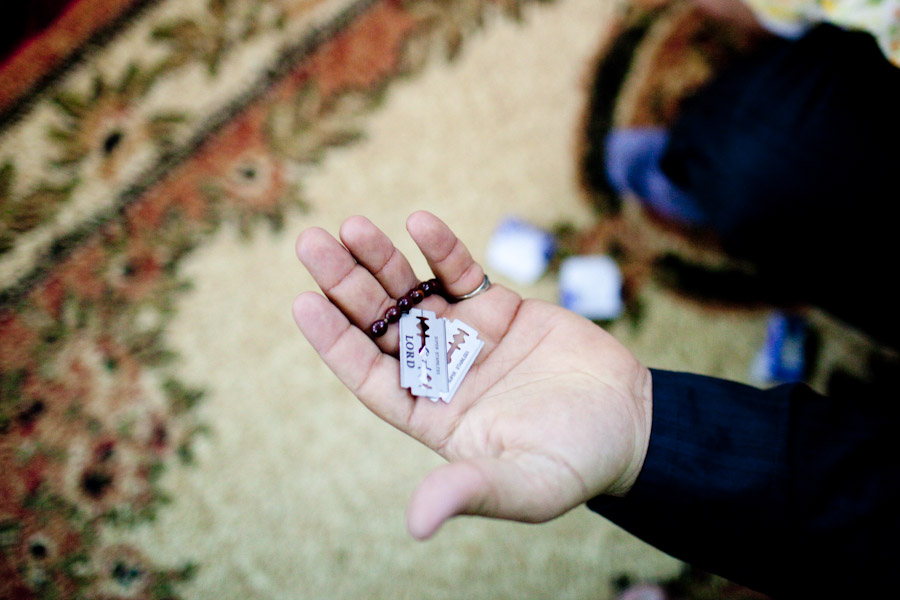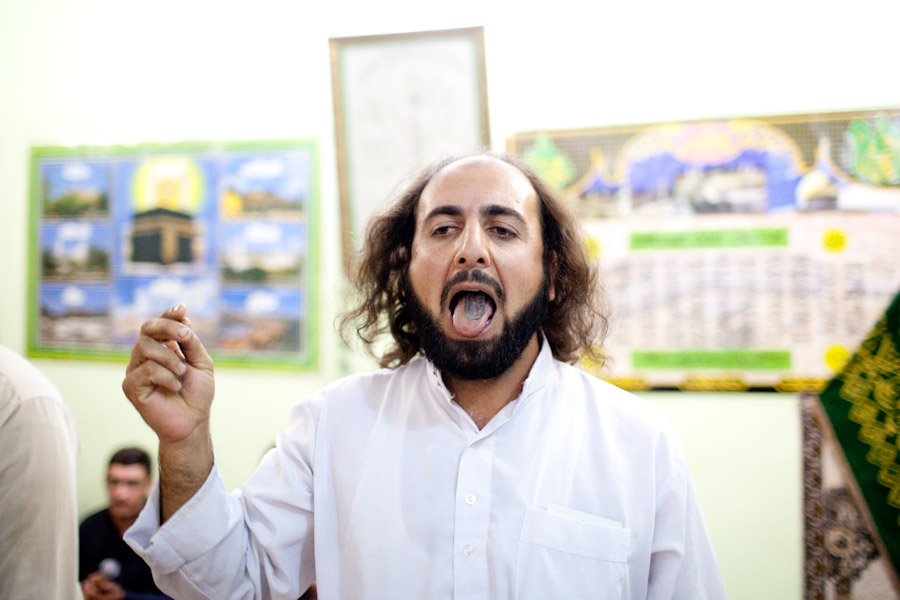 Młodsi uczestnicy muszą zadowolić się jarzeniówkami.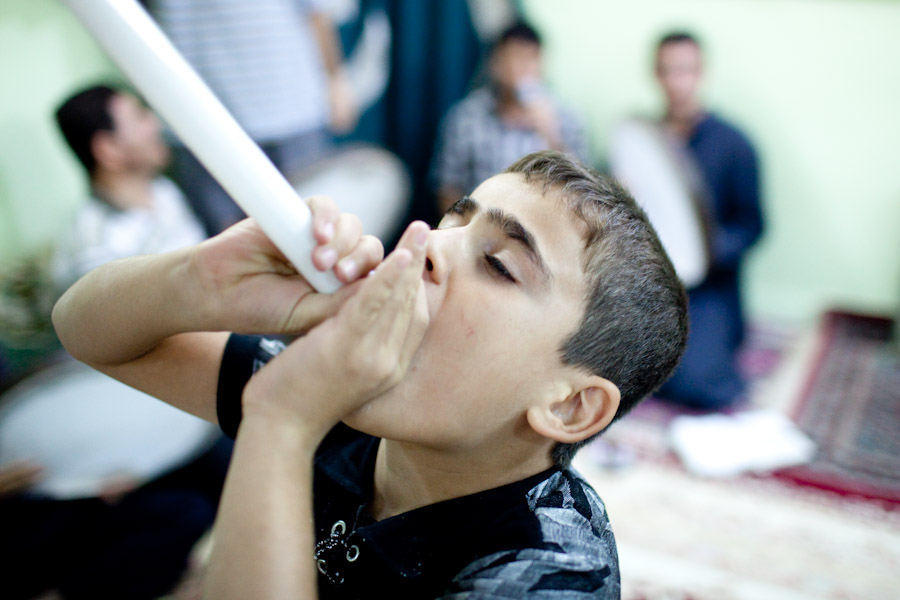 Dla stworzenia odpowiedniej atmosfery niezbędna jest oczywiście rytmiczna muzyka.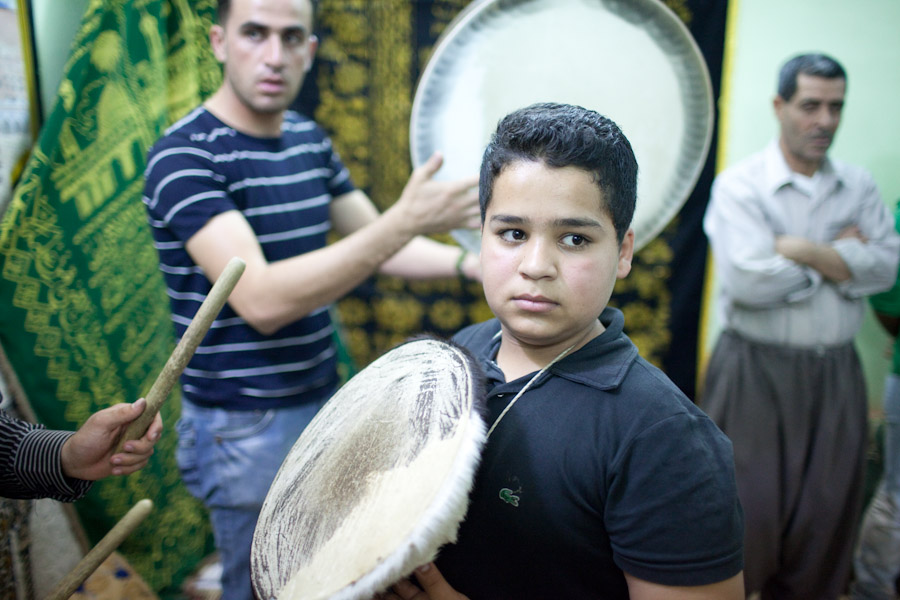 Niektórzy niestety nie wiedzą do czego służą instrumenty. Ten chłopiec roztrzaskał właśnie bęben waląc nim zapamietale w transie w swoje genitalia.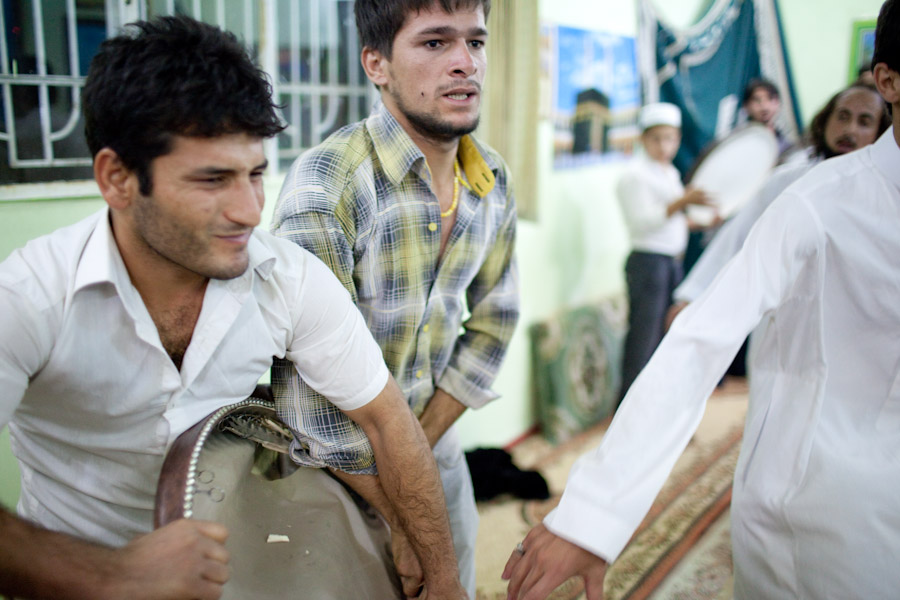 Gwóźdź programu.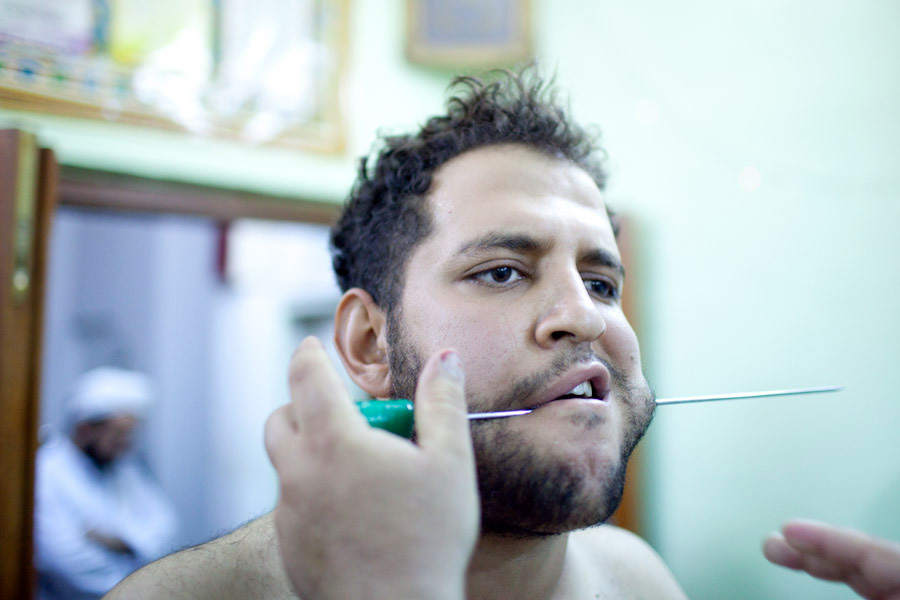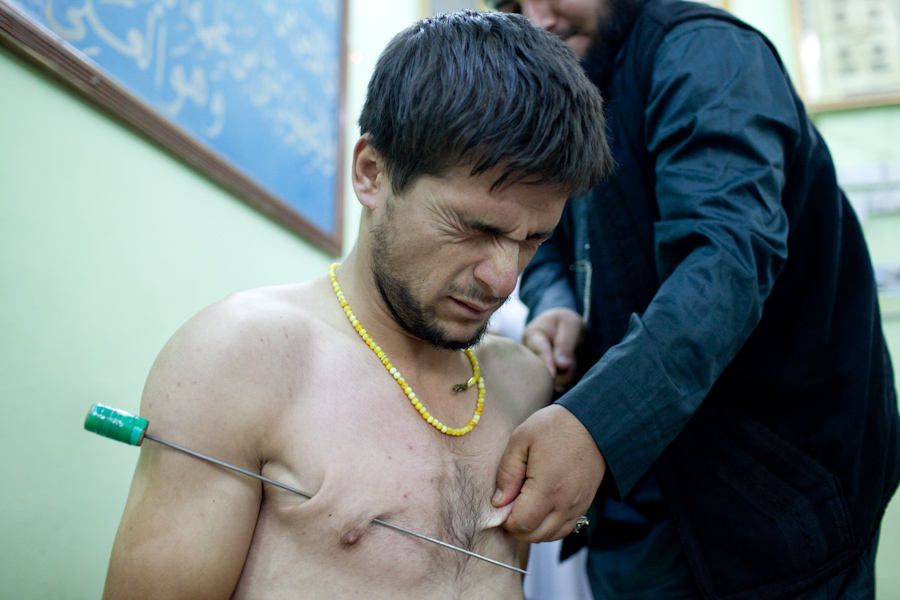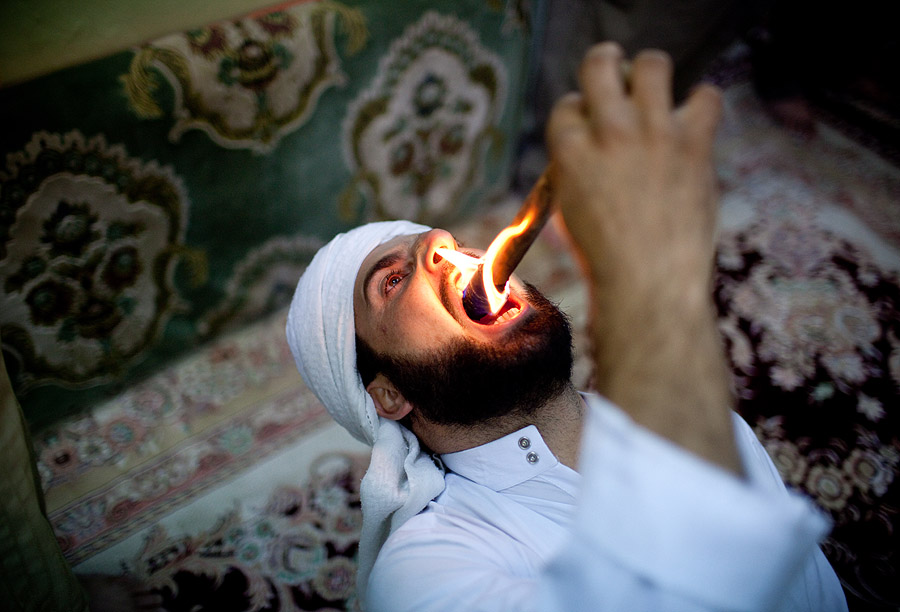 Po udowodnieniu po czyjej stronie jest Pan Bóg można spokojnie ustawić się do pamiątkowego zdjęcia.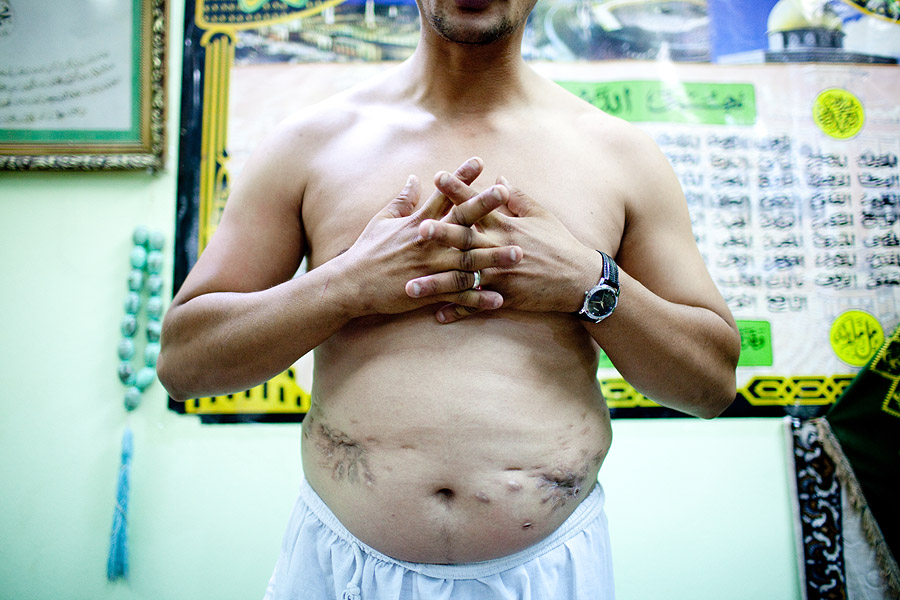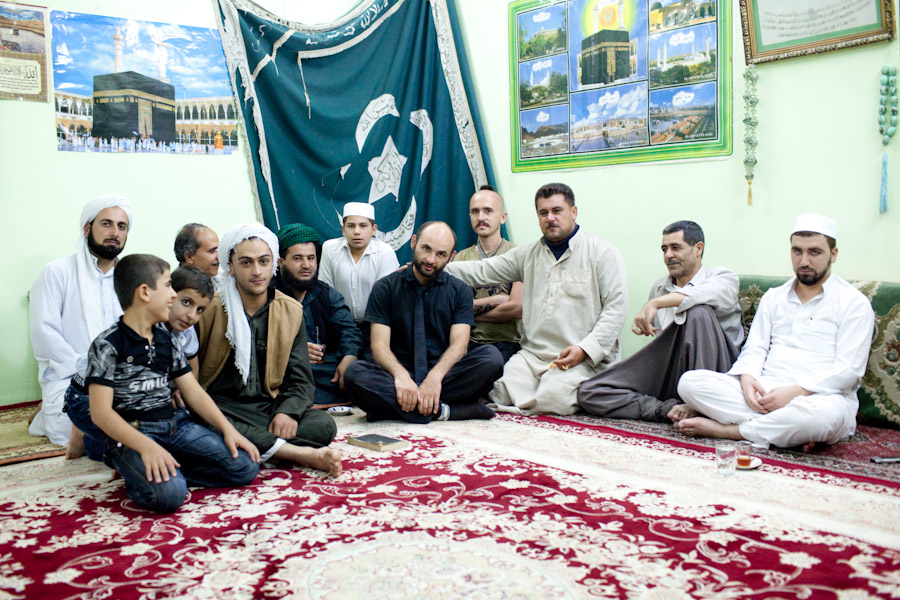 Zdjęcia są częścią długoterminowego projektu o muzułmańskim mistycyzmie. Próbkę całości można obejrzeć tutaj: "Sufi Sampler"
Those photos of Qadiri sufi ceremony taking place in a tekke in Irbil, Iraq are part of long term project about Muslim mystics that can be found here: 
The practice of body mutilation is common in Kurdistan among some extreme Sufi sects, as a way of proving deep faith and trust in God's protection.