Couple of days ago I get email from one of the people from head office of the dargah, main temple complex around the grave of Gharib Nawaz. They are asking me for some photos of the place, and I realize I have almost none. In a week of staying in Ajmer I hardly entered the crowded place, perhaps three times, and then I went back, to the mountain outside city walls, where fakir's camp was. We were based where road starts into sacred territory above Ajmer and into Rajasthan, to more shrines. Sleeping among the graves and refuse, away from air condition, away from official functions. The road that never ends, tree is my shelter, rock my pillow.
***
Kilka dni temu dostałem e-mail od członka zarządu dargi w Ajmer, z rodziny kontrolującej cały ten kompleks świątyń wokół grobu Gharib Nawaza. Pytał mnie o jakieś zdjęcia dargi na ich strone internetową, a ja uświadomiłem sobie że prawie żadnych nie mam. Przez tydzień festiwalu prawie nie wchodziłem na ten zatłoczony teren, być może łącznie z trzy razy, raz z procesją fakirów, raz usiłując przecisnąć się na koncert qawwali, potem jeszcze jedno podejście do zdjęć. Za każdym razem ciągnęło mnie z powrotem na zbocze góry, pod miejskie mury, gdzie znajdował się obóz moich towarzyszy podróży. Byliśmy rozbici w miejscu gdzie droga wychodzi z miasta i biegnie w góry, w świętą przestrzeń ponad miastem i dalej w głąb Radżastanu, usianą kolejnymi sanktuariami, celami dalszej pielgrzymki. Spaliśmy pomiędzy grobami, na śmietnisku, w krzakach udekorowanych plastikowymi torebkami, z kozami. Z dala od klimatyzowanych hoteli, z dala od oficjalnych przemówień i występów. Przy drodze która się nie kończy, pod osłoną drzewa, na solidnej ziemi.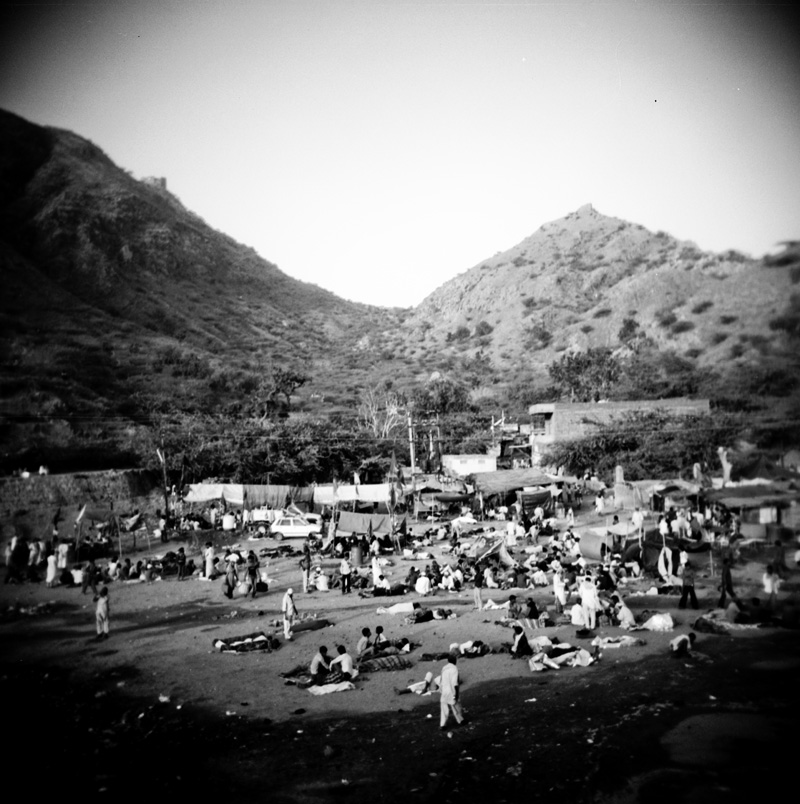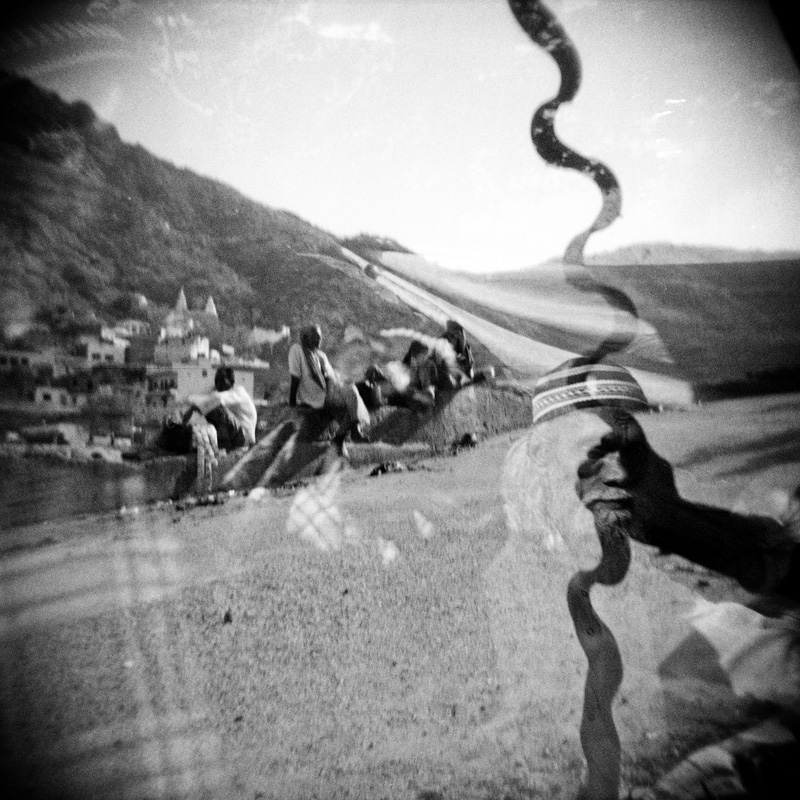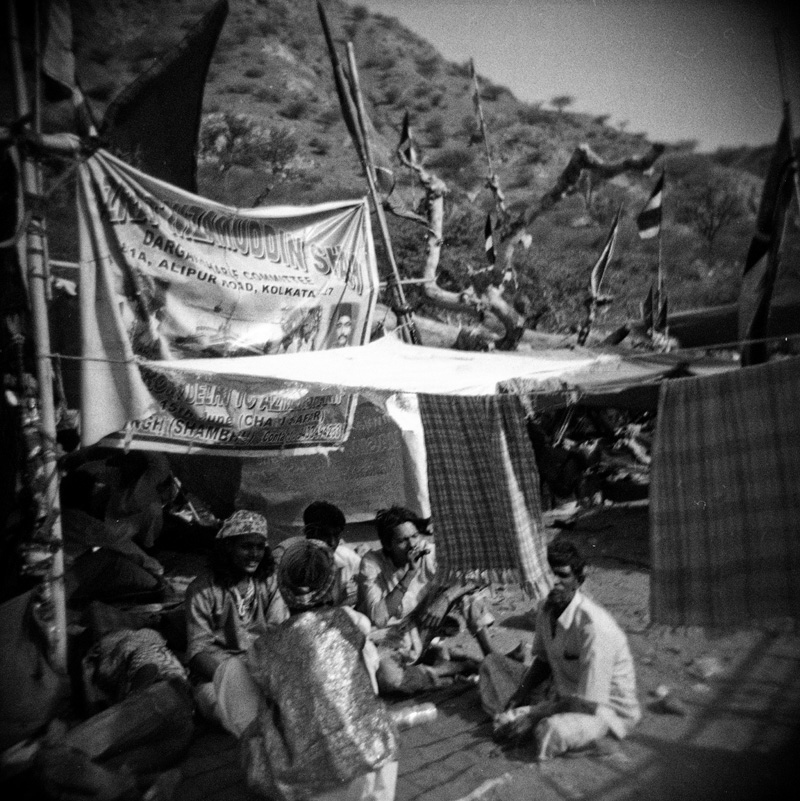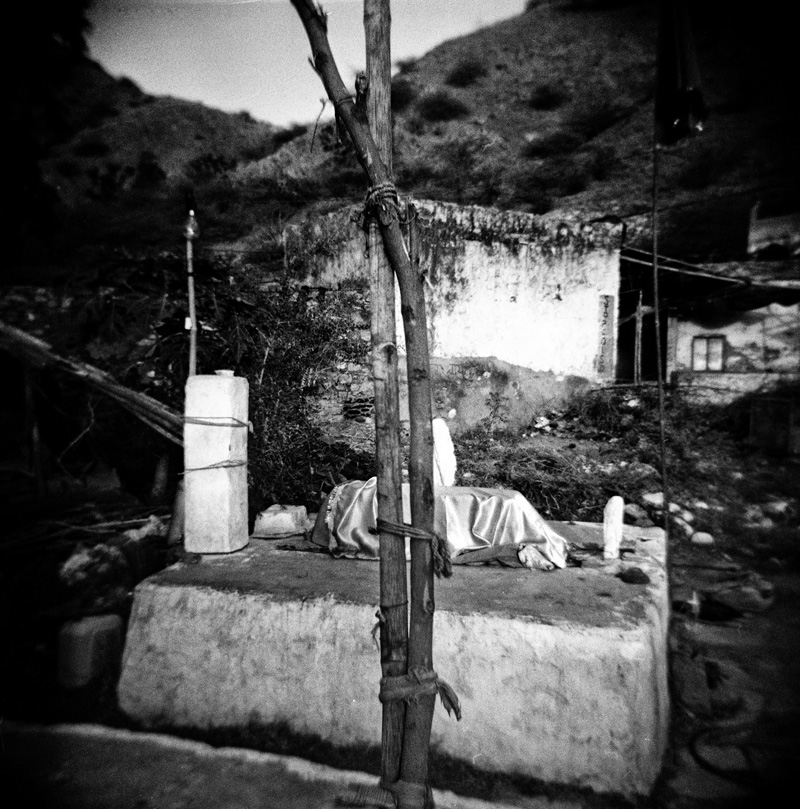 One night here,  one night there, afternoon in the graveyard to avoid the heat, in the dark corners of city, in private homes, school backyards, smoke filled warehouses.
***
Jedna noc tutaj, jedna tam, popołudnie na cmentarzu,  gdzieś w ciemnych zaułkach, aby uniknąć upału w prywatnych domach, na szkolnych podwórkach, w wypełnionych dymem magazynach.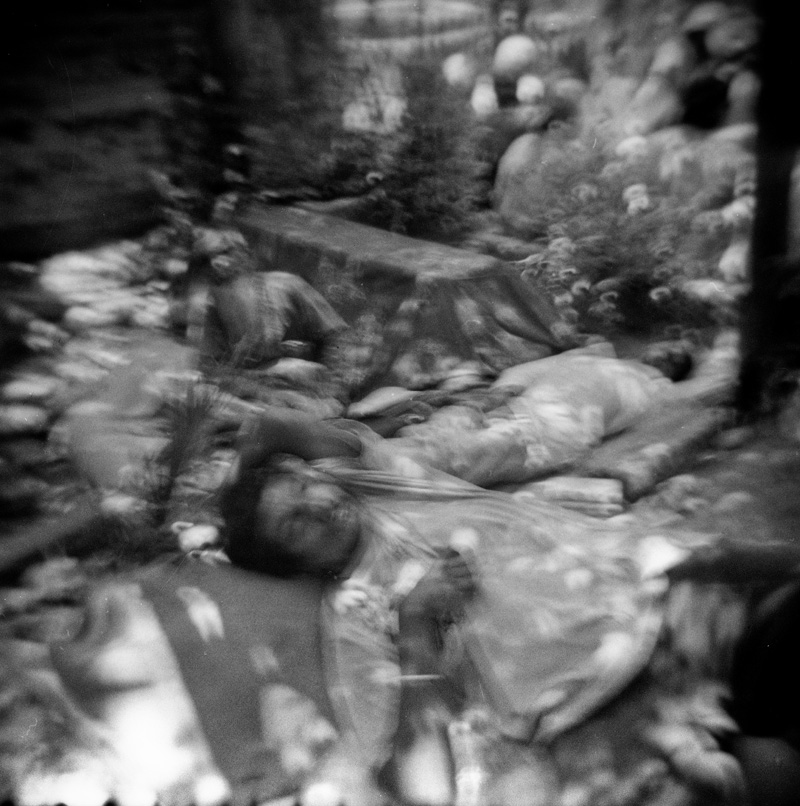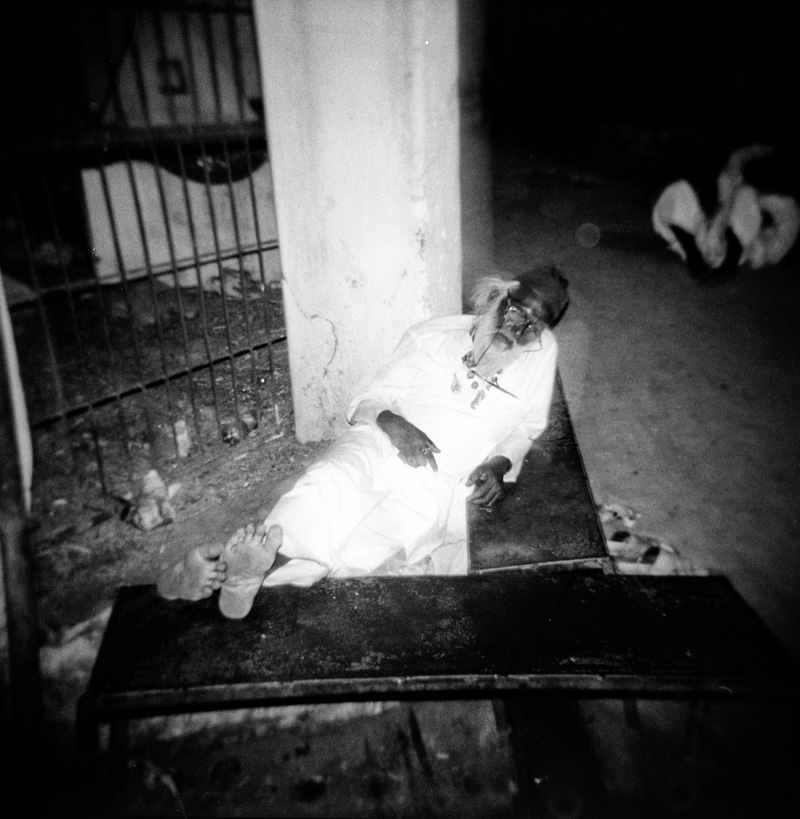 But did I come here for holidays in comfort or this :   /    Ale czy ja przyjechałem tutaj na wakacje w komforcie czy po to :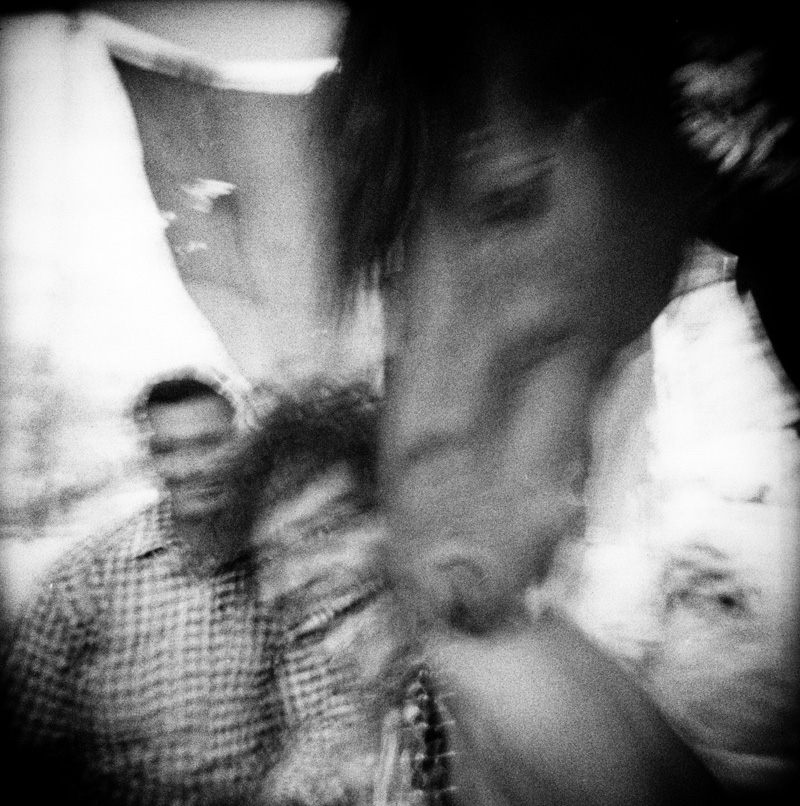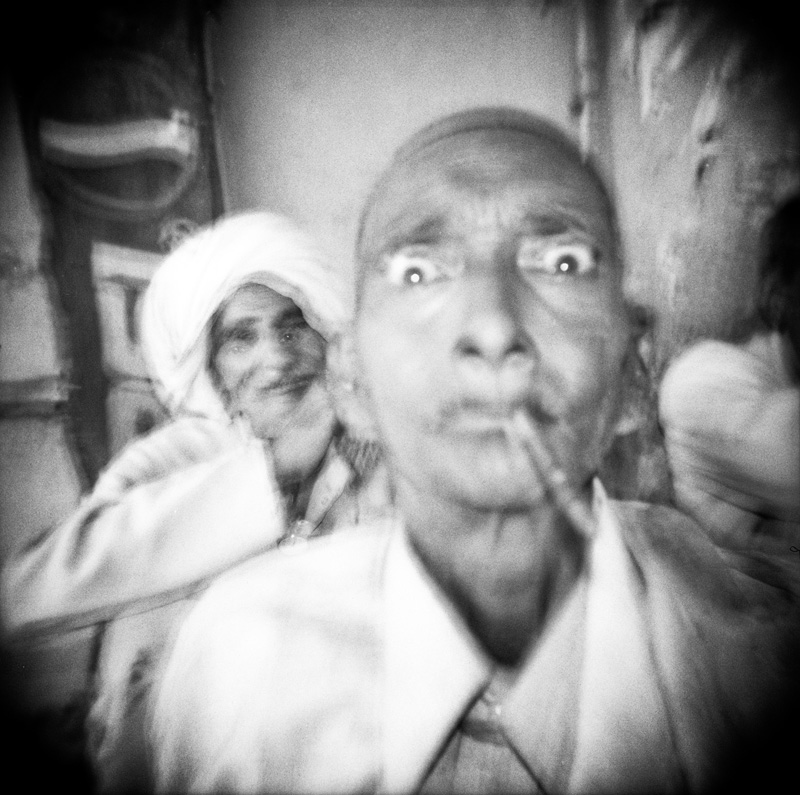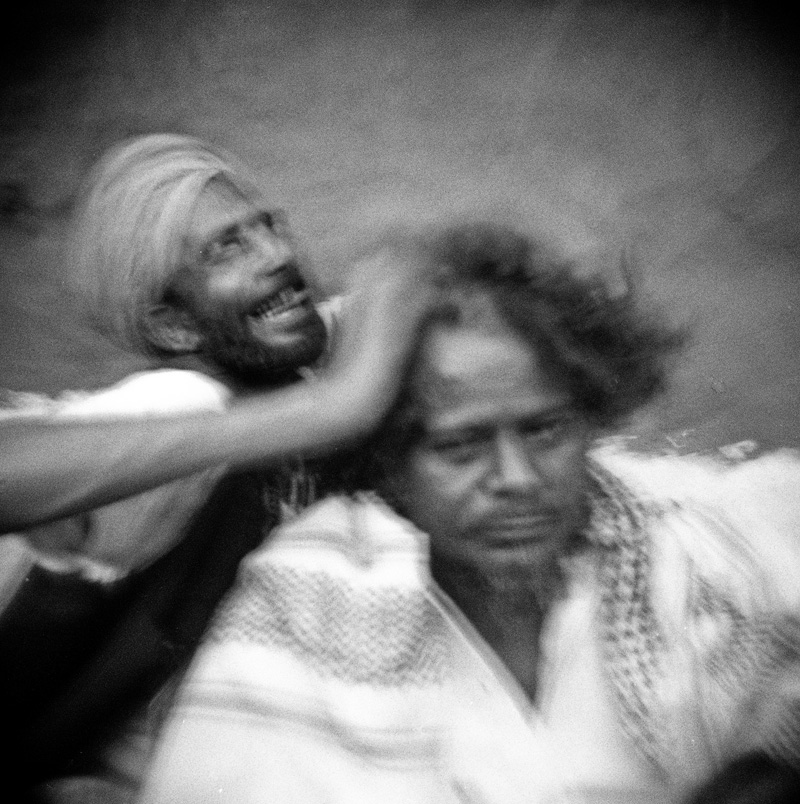 The clutter of things, the chaos of sounds, crowds of people, heaps of goods, noises, hustling, dust and heat. I am tired. I love Ajmer but perhaps the time to go is coming.
***
Nagromadzenie rzeczy, chaos dźwięków, tłumy ludzi, sterty towarów, hałas, nagabywanie, kurz i upał. Jestem zmęczony. Uwielbiam Ajmer ale nadchodząca vipassana bardzo się przyda.