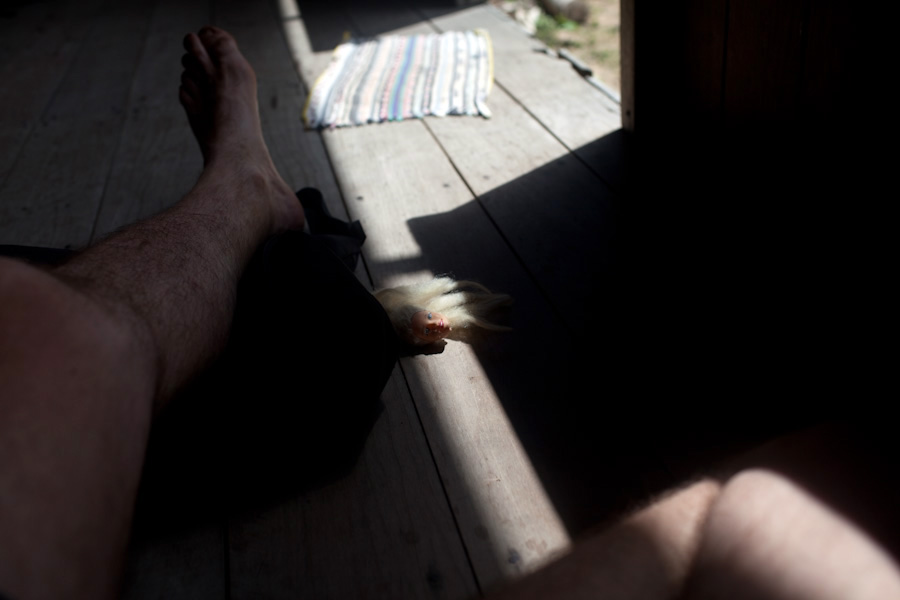 Rano, po ceremonii i bardzo trudnych przejściach spisuję, sam dla siebie, za co jestem wdzięczny, aby pamietać. Jak często, kiedy w chorobie czy wielkim nieszczęściu mówimy, gdyby tylko to sie skończyło, to już nic więcej nie będę chciał, będę szczęśliwy, a potem, zaraz gdy tylko problem mija, mamy już nowe żądze, nowe cele i  marzenia na horyzoncie. Tak łatwo zapomnieć, całe zadanie to pamietać. Nie pomaga w tym odległość czasowa, trudniej mieć w pamięci chorobę sprzed roku, kiedy w międzyczasie pojawiła się miłość, i zdążyła już uciec, i teraz użalamy się nad sobą, nad "utraconym" szczęściem. Tymczasem jedną z najwartościowszych rzeczy jaką odkryłem w psychodelikach jest skondensowanie tego procesu do okresu jednej nocy, czasem jednej godziny czy minuty.  Wczoraj przecież byłem w miejscu bez czasu, bylem w miejscu z którego wydawało się nigdy się nie wydostanę, w przerażającej pętli świadomości, myśli, stanie tak męczącym. Tak bardzo chciałem uciec, jak tracąca powietrze ryba na pokładzie kutra, niewiele różniło się to od stanu jaki pamiętam ze swego ataku malarii na Madagaskarze.
A potem nagle skończyło się, coś co wydawało się, że nie skończy się nigdy, tak jak cierpienie po miłosnym zawodzie, skończyło się w ciagu jednego momentu, ot tak, jak spotyka się wybawienie, nie przewidujemy że może być tuż za rogiem ulicy, zapominamy o ciągłym przepływie, nietrwalości, i "złego" i "dobrego". Wczorajszy wieczór w szalonej karuzeli emocji przypomniał, niech będą dzięki.
***
In the morning, after ceremony and very hard passage I am again writing down, for myself, what I am grateful for, in order to remember. How often, when in sickness, in disaster, we say, may this end, and I will not ask for anything more, I will be happy, and then, when the problem goes away, we have new desires, new aims and dreams in our mind, and we forgot about the promise. It is so easy to forget, the whole task is to remember. Distance in time does not help in this, it is harder to remember disease from previous year, when in the meantime new love appeared, and it went away, and now we feel sorry for ourselves, despair after the happiness "lost". So this is precisely that what I consider one of the most valuable gifts of psychodelic tools, that this process is condensed into one night, sometimes into one hour or minute. Yesterday I was in a mental place with no time, and it was scary as I felt terrible, I was in a place I thought I shall never be able to leave, in a frightening loop of consciousness, thoughts, a state of despair. I wanted to run away from it desperately, I felt like fish loosing last air on the deck of fishing boat, I felt same way I did years ago in Madagascar in my first malaria attack.
And then, all of a sudden, it just ended, what seemed to be eternal, like suffering after a heartbreak, it ended in one moment, just like that, as you meet your salvation, not predicting minutes before that it could be waiting just around the corner, forgetting about constant flow, impermanence, both of "good" and of "bad". Last night, a crazy ride in merry-go-round of emotions reminded me, and I give thanks.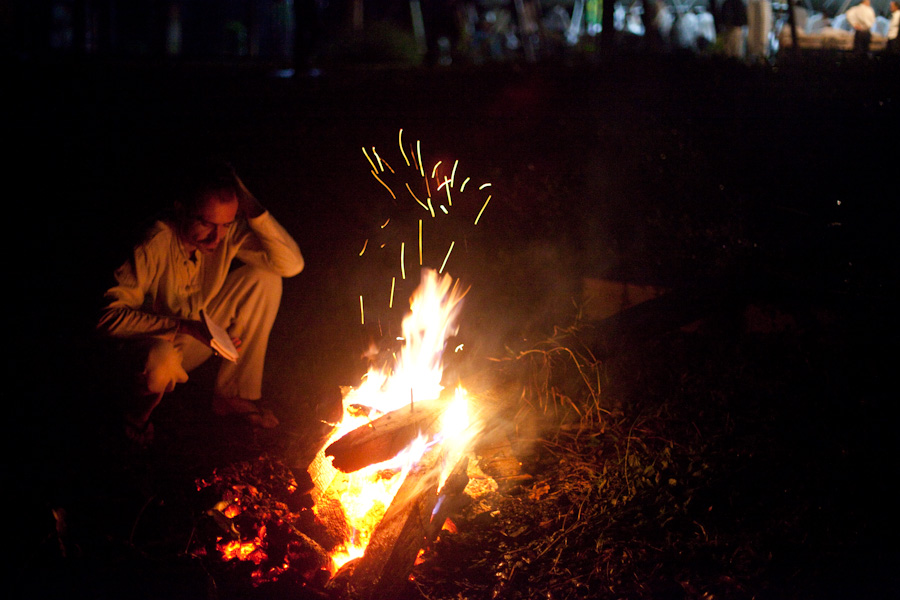 Tak szybka i częsta podróż z nieba do piekla i z powrotem utrwala, ryje w pamięci, wali po pysku jak Michael Palin śmierdzącą rybą, nie pozwala zapomnieć tego co się stało, zależności między górą i dołem, zależności opartej na współistnieniu, nie ma raju bez piekła, nie ma szczęścia bez cierpienia. Banał, wszyscy o tym wiemy? No właśnie, wiedzieć to nie problem, tylko pamiętać. Zatem zikr, przypominanie.

***

So fast and so frequent journey from heaven to hell and back imprints it in my memory, trains my mind, it hits me in the face like Michael Palin with his dead fish, it does not allow to forget what has happened, this connection between "up" and "down", connection based on coexistence, there is no paradise without hell, no happiness without suffering. Obvious, we all know it? Yeah, the problem is not "to know", but "to remember". Hence zikr, ritual of reminding.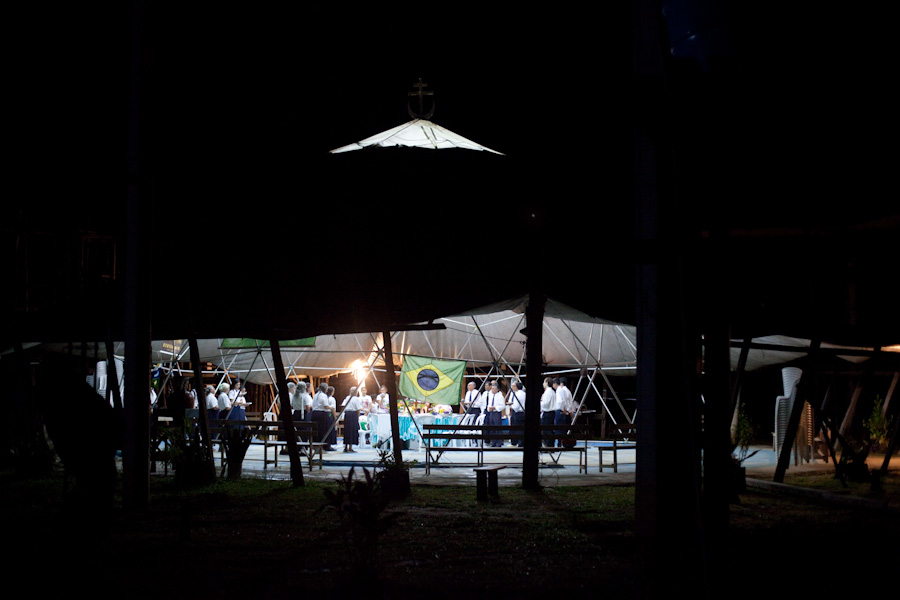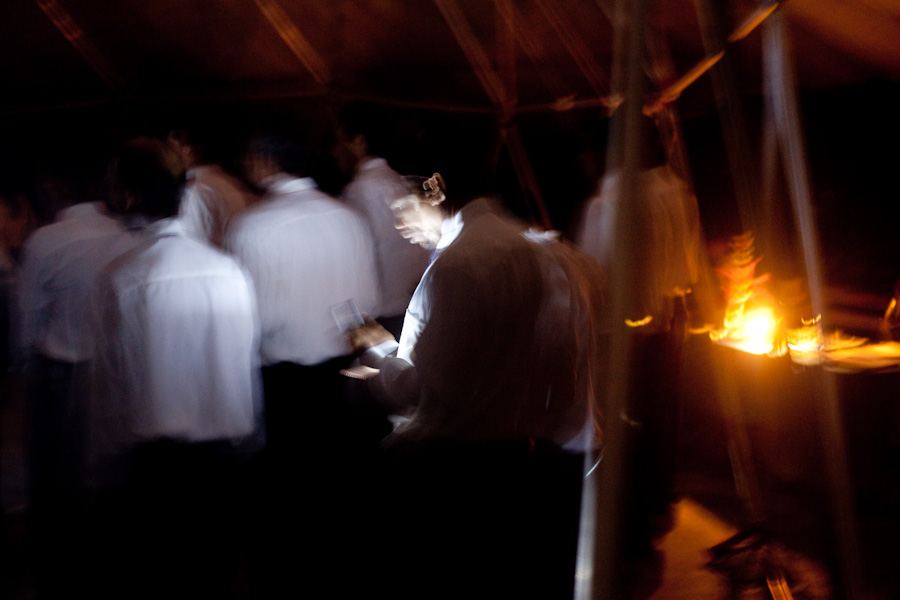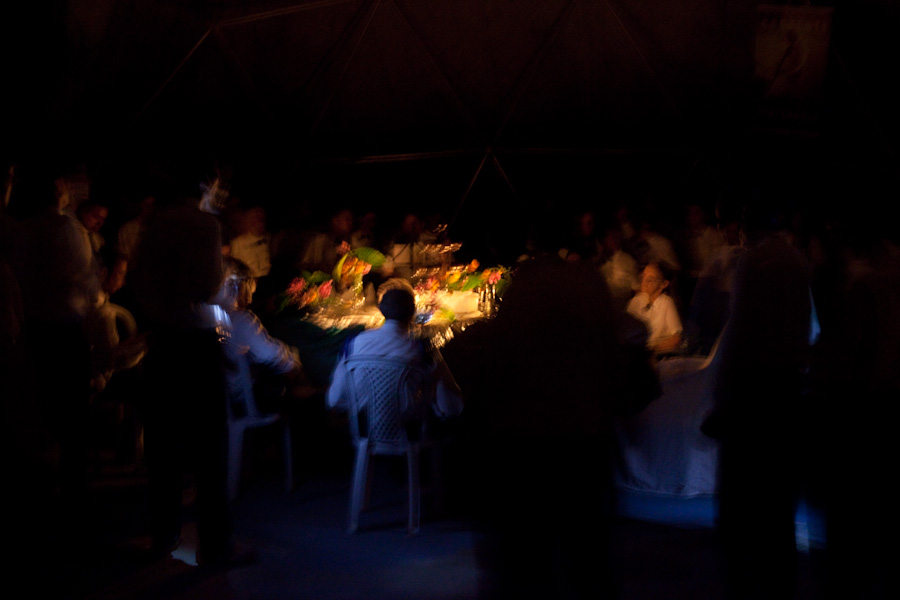 ciało działa /
szczanie nie boli zanadto /
wyszedłem z ciężkiej pracy cało /
miałem w końcu mocne doświadczenie, tak jak chciałem, chociaż oczekiwałem oczywiście raczej ekstazy /
mniejsze oddzielenie-większy kontakt – z Emmą, z Woutem /
jest piękny ranek a wczoraj było piękne popołudnie z ayahuaską, w miejscu feitio /
coraz więcej pracuję fizycznie, tak jak chciałem. podczas feitio, jak nazywany jest wyrób Daime, zaczynam robić rzeczy nie oglądając się na to czy to moja kolej, czy ktoś inny dosyć zrobił, dla samej przyjemności robienia, akcji, pracy /
praca = przepływ = życie > foto, gotowanie, feitio, taniec, sprzątanie, medytacja, ceremonia, pisanie, myślenie, czytanie /
stoicyzm, spokój, przeszedłem daleką drogę od nerwowego nastolatka, i każde takie przejście jak wczoraj buduje wytrwałość, zaufanie do siebie i do rośliny. /
rozumiem co znaczy "daime" – "daj mi" – dostaję to co jest mi potrzebne, więcej wytrwałości, determinacji, nie denerwowania się, nawet jak coś dzieje się nie po mojej myśli, albo w ogóle nie dzieje się ( szarpanina na wcześniejszych wyjazdach, niezaspokojenie efektami, a potem w domu, po fakcie okazywało się że owoce wyjazdu super )
epizod z popołudnia 'pod wpływem" – kiedy w łazience widzę w lustrze swoją twarz, widzę w niej wielu mężczyzn, wiem że ja jestem też nimi /
wreszcie , na koniec, wracając do siebie, na ścieżce zobaczyliśmy węża, a on prześlizgnął się na drzewo, obrócił i patrzał na nas. Ostatnie błogosławieństwo.
***
my body is working /
pissing does not hurt so much now /
I survived hard work /
I finally had strong experience, as I wanted, although of course I hoped for ecstasy /
lesser feeling of separation, more of contact – with Emma, with Wout /
it is a beautiful morning now and yesterday was a beautiful ayahuasca afternoon, at the place of feitio /
I work more physically now, as I wanted. During feitio, as production of Daime is called, I start to do things without thinking whether it is my turn, whether someone else did more, for the pleasure of working itself, for joy of action /
work = flow = life > photography, cooking, feitio, dancing, cleaning, meditation, ceremony, writing, thinking, reading /
stoicism, calm. I traveled a long road from a nervous teenager, and all passages like the one last night help in this, building firmness and trust in myself and in the plant /
I seem to understand what daime means – "give me" – as I get what I need, more determination, less nervousness, even when things do not happen as I want them or do not happen at all ( all these struggles at my trips and assignments, when I was unhappy with result, always hungry for more, unsatisfied, and then coming back home, the effects of the trip turned out great ) /
the episode from last afternoon , "under influence", – when in the bathroom mirror I see my face, I see in it many men, I know I am them all too /
last but not least, coming back home in the night, we met on our path a snake. He fled to a tree, and then turned back his head and looked back at us. The last blessing.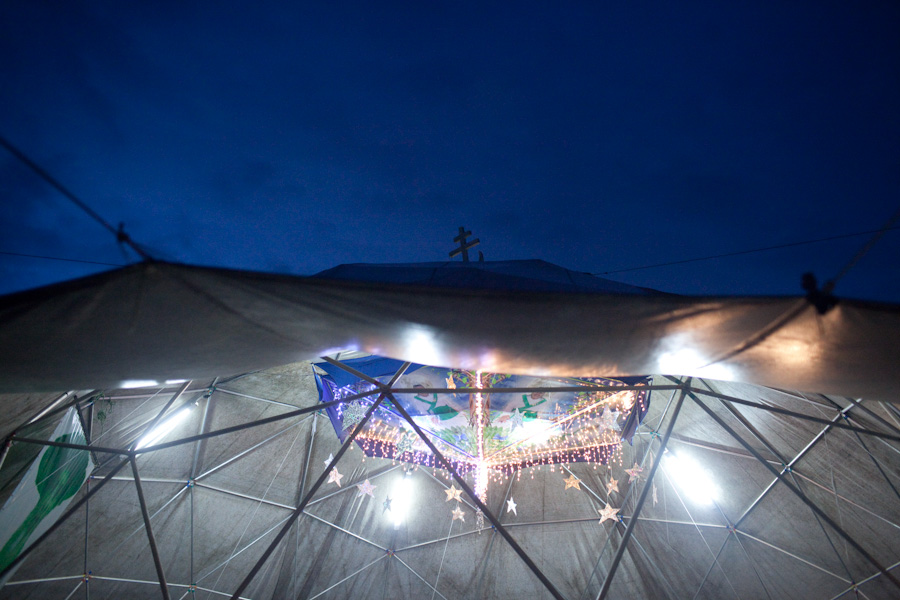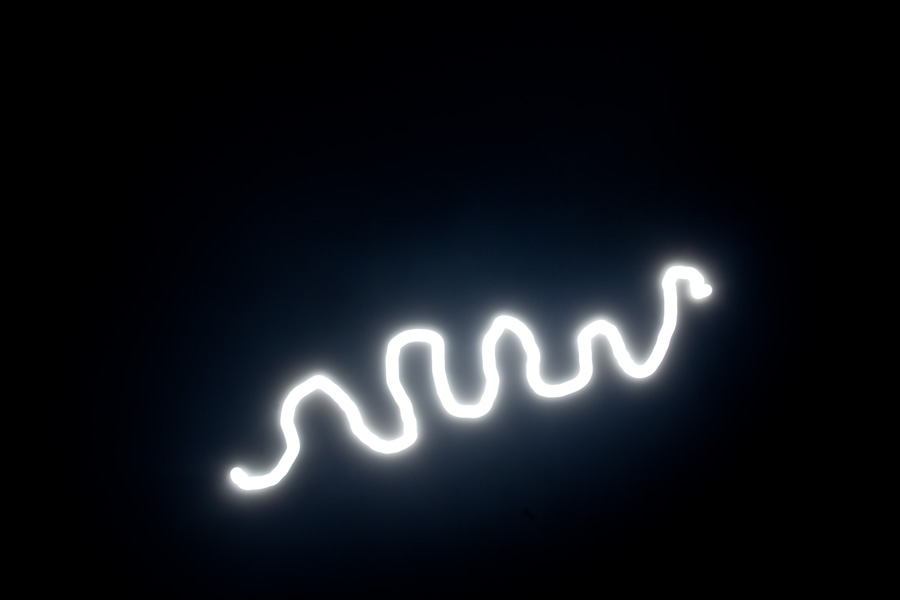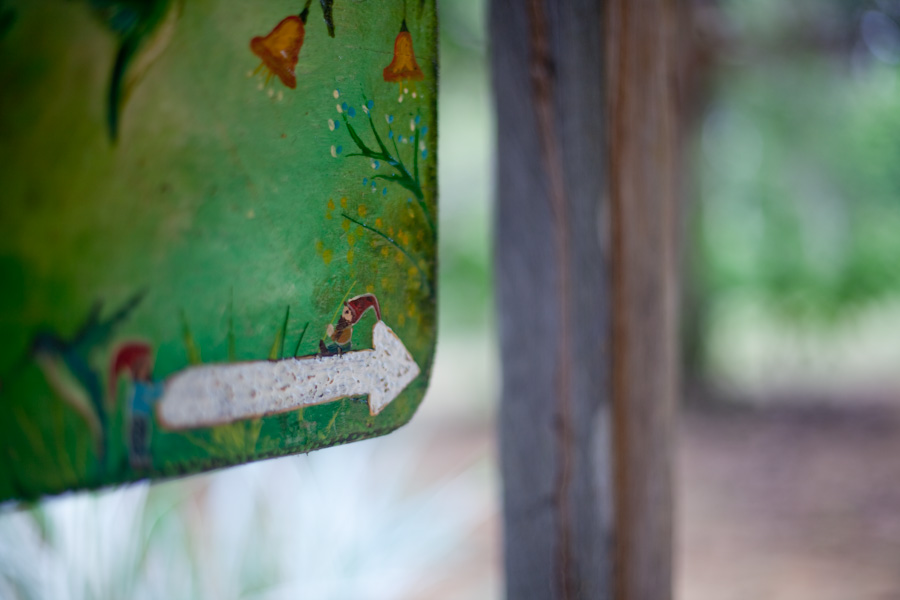 Tego samego dnia kiedy spisuję listę swoich radości, późnym popołudniem, palimy jointa z czystej konopii od naszej gospodyni, i niczym w nagrodzie za wdzięczność włącza się flashback, to bardziej Daime niż Santa Maria działa teraz, i niesie mnie , hej, wysoko, wysoko, w piękne światy. Leżąc na łóżku z zamkniętymi oczami szybuję nad trzęsawiskami błyszczącej wody, gdzieś w tunele z gałęzi, niesiony dochodzącymi z oddala słowiańskimi głosami, jakie w świecie fizycznym sączą się ze słuchawek i nagrań Kapeli Ze Wsi Warszawa. To druga strona tego wczorajszego medalu, aby dotrzeć do tego Nieba , jak się wydaje, skrót idzie przez Piekło.
***
That very same day, when I am writing down the list of my joys, in the late afternoon, we smoke a joint of pure cannabis from our host, and then, like a reward for my gratitude exercise, a flashback comes in, it is more Daime than Santa Maria that is working now, and carries me, higher and higher, into beautiful, breathtaking realms. I am on my bed with eyes closed, and I soar above swamps of shiny water, mirrors of silver, entering deeper and deeper into tunnels of branches, called from far away by siren-like slavic voices, which in physical world seep from my headphones, recording of Warsaw Village Collective. This is another side of yesterday's suffering, to reach that Bliss, it seems, the shortest way was through Hell.