In many ways, I felt in the valley of Sibundoy as somewhere in rural Poland. Some of the things that made me feel like this were also things that I didn't really like. Alcoholism, rudeness to strangers, power of Catholic church, materialism, last but not least, cold.  But that might be my bias, so perhaps the best solution would be silence. Of course, not all was like this, so where I can share some positive insights, I will, a little later.
…
Na wiele sposobów czułem się w dolinie Sibundoy jak gdzieś na wsi w Polsce. Niektóre z tych rzeczy to także powody dlaczego niekoniecznie mi sie podobało. Nadużywanie alkoholu, niemiły stosunek do gości, czy "obcych", wpływ kościoła katolickiego, materializm, wreszcie zimno. Ale to są moje uprzedzenia, więc zapewne najlepszym wyjściem jest milczenie. Oczywiście nie wszystko i wszyscy tacy byli, więc nieco później będzie o pozytywach tego miejsca.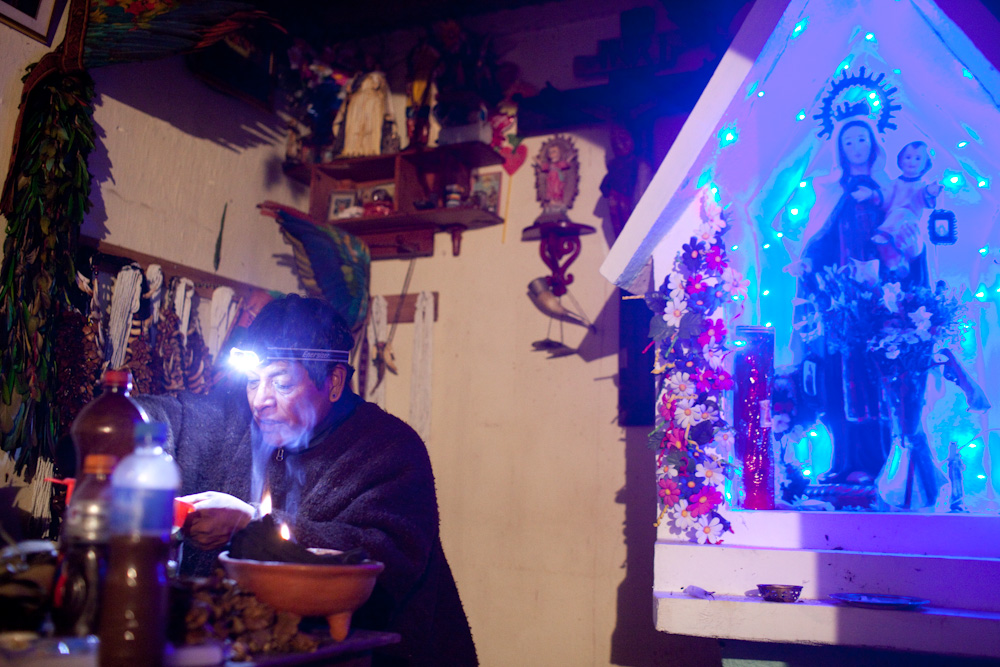 Taita Floro ( Florentino Agreda ) was the one who initiated me to ayahuasca in Poland, where he comes at least twice a year, and it was a beautiful night, so I kept good memories and they were sometimes reason for unnecessary comparisons of this first ceremony with the ones I experienced on my first trip to Peru, in June. Now, having spent Christmas and New Year in Tamabioy, and drunk on four occasions in Taita Floro's house, I got myself cured from that sentiment for the first love. Perhaps that is also progress and I have to be thankful to him, like a rough father who pushed me on my way into the wide world. I will remember home I left from, but not miss it.
…
Taita Floro ( Florentino Agreda ) był inicjującym mnie w przestrzeń ayahuaski , zdarzyło się to w Polsce gdzie przyjeżdża co najmniej dwa razy do roku ( i bardzo mu sie tu podoba ). To była piękna noc i zachowałem jej wspomnienia na długo, często później niepotrzebnie porównując, niczym do pierwszej miłości, z kolejnymi ceremoniami, podczas mej pierwszej podróży związanej z tym projektem. Teraz, po spędzeniu w Tamabioy świąt bożonarodzeniowych i Sylwestra i po czterokrotnym piciu yage w domu Taity Floro, wyleczyłem się z sentymentów. Być może to także postęp, i powinienem być mu wdzięczny, jak oschłemu ojcu, który wypchnął mnie w ten sposób w szeroki ayahuaskowy świat na samodzielną eksplorację.  Będę pamiętał dom z którego wyszedłem, ale nie będę za nim tęsknił.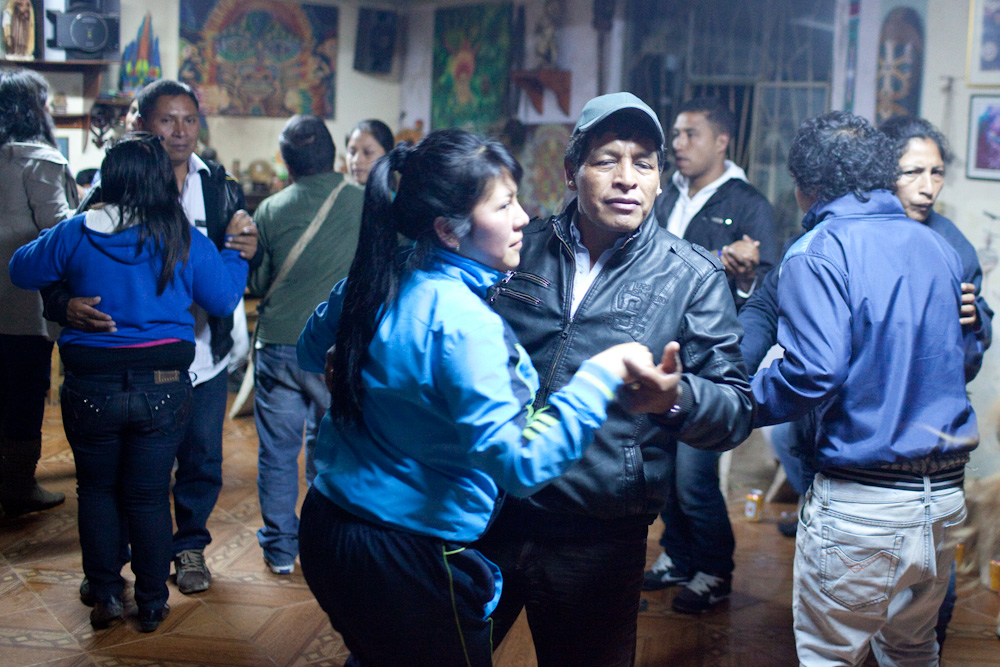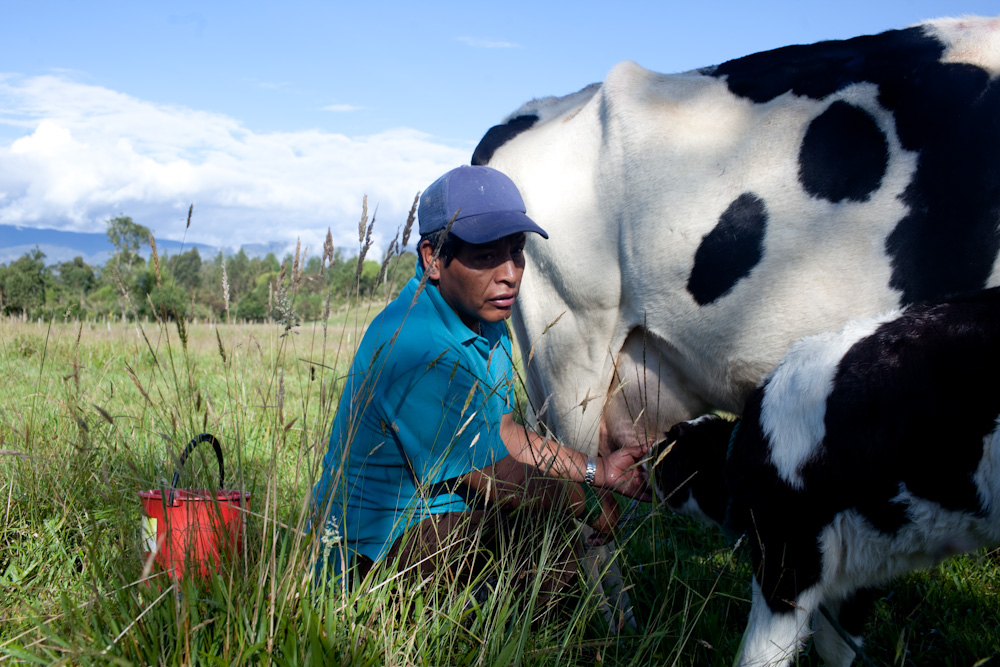 Taita Floro lives in vereda Tamabioy, a few miles out of Sibundoy. There are many shamans there, and I will soon present one more. Now I include two other members of Florentino's family who work with yage, that is his son, "Chucho", and his brother, Juan, recently elected for a governor of the valley, here shown during a ceremony of receiving symbols of power in the cathedral of Sibundoy.
…
Taita Floro mieszka w veredzie Tamabioy, kilka kilometrów pod Sibundoy. Jest tam wielu szamanów, i wkrótce przedstawię tutaj bardzo ciekawego. Do tej krótkiej notki wypada włączyć także jeszcze dwóch członków rodziny Florentino, którzy pracują z yage, a zatem syna o ksywie Chucho oraz brata Juana, ostatnio wybranego na gubernatora doliny, na zdjęciu poniżej podczas ceremonii wręczenia insygniów władzy w katedrze w Sibundoy.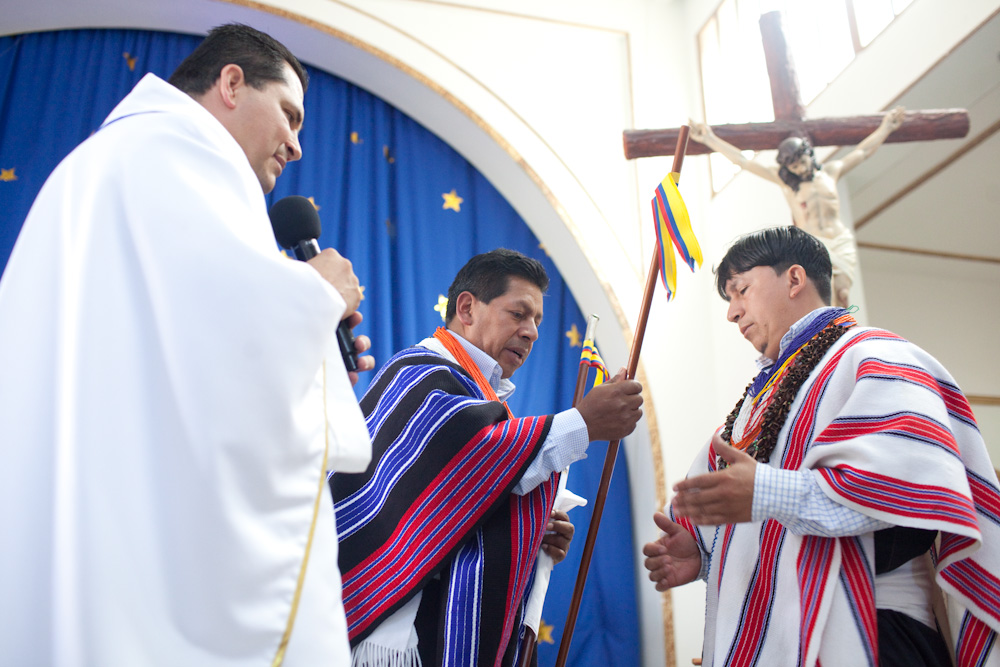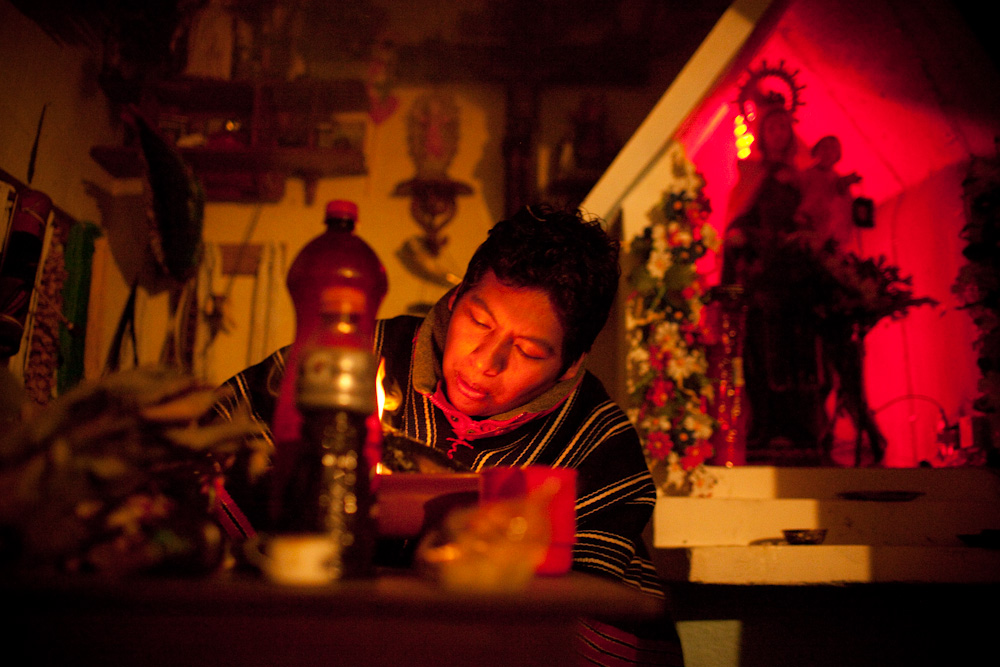 To find the place, ask any taxi driver in Sibundoy ( Putumayo province, south of Colombia ) to take you to vereda Tamabioy, and leave in front of the house with parrots. They will know. Ceremony with Taita Floro costs 30 ooo colombian peso per person.
…
Aby tutaj trafić wystarczy spytać taksówkarzy w Sibundoy ( prowincja Putumayo, południowa Kolumbia ) czy znaja dom z papugami w vereda Tambioy. Ceremonia z Taitą Floro kosztuje 30 000 kolumbijskich peso od osoby.