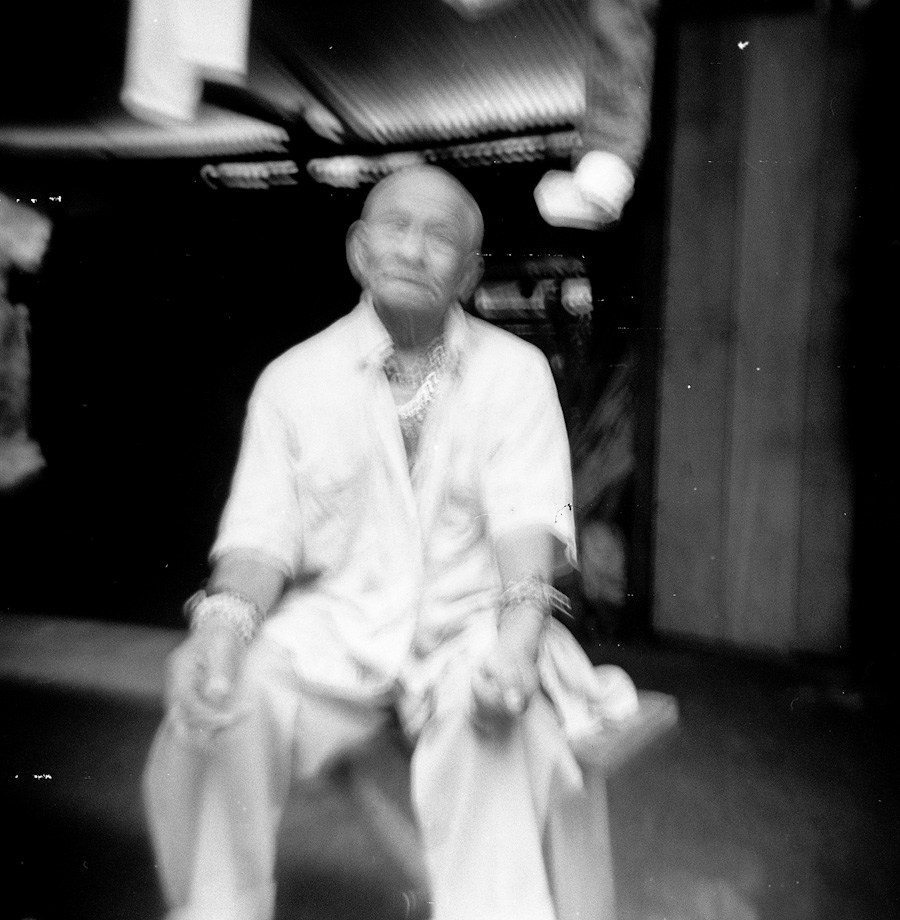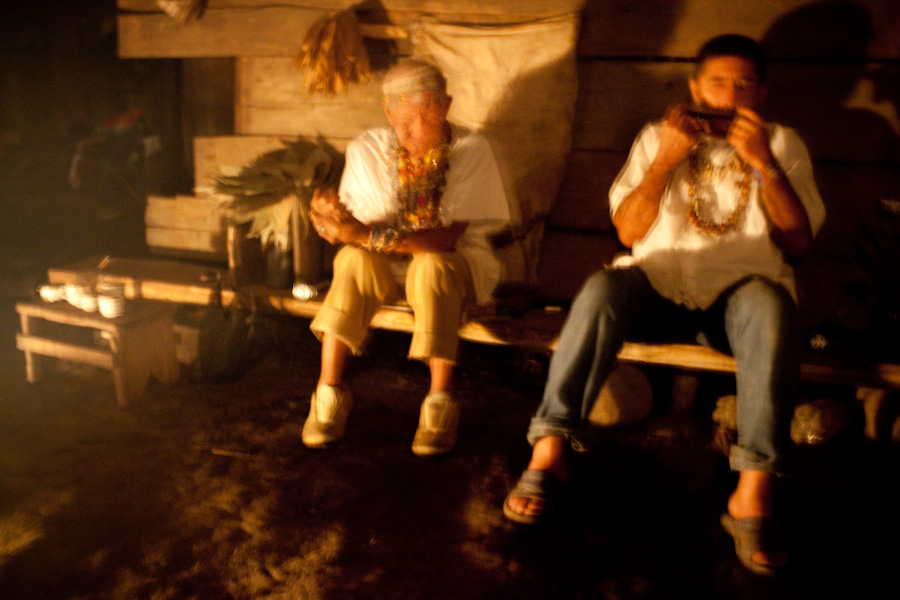 Another area rich in yage shamans in Putumayo is around the town of Orito, which couple of years ago used to be full of guerillas but now is reasonably safe and convenient place to stop by especially if you are coming from Ecuador. You should head to suburb called Loma Linda, around there you will find at least three ayahuasqueros, Taita Cachi, Taita Jose, and Taita Saul. There are more, also coming from other parts for reunions and ceremonies, especially Taita Cachi is pretty active, and on his Friday ceremonies hosts a lot of interesting guests. But here I start with Taita Jose, with whom we drank first, and only once. He had some other patients that night, including children, so we could witness the way he works. His limpiezas are quite standard, and quite short, I was not very impressed, and Anna claims he likes to touch tits too. Taita Jose is quite old, but perhaps he has better days, I don't want to judge. Nothing special happened for me, not much to tell then, or show with photos. A longer story comes next, about Taita Cachi.
You can reach Taita Jose at 3208261967.  His ceremony was cheap, 20 000 pesos per person. Pretty basic conditions though.
…
Kolejnym rejonem bogatym w ayahuaskowych szamanów w kolumbijskiej prowincji Putumayo są okolice miasta Orito, które jeszcze parę lat temu pełne były partyzantów, ale teraz są dość bezpiecznym i wygodnym miejscem na przystanek, zwłaszcza na drodze z południa, z Ekwadoru.  Polecam wziąć taksówkę, za jakieś 4000 peso, na osiedle na przedmieściach, które nazywa się Loma Linda, tam znajdziecie przynajmniej dwóch z trzech ayahuasquerów, Taitę Cachi, Jose i Saula. Jest ich tam więcej, także przyjeżdżających z daleka, na zjazdy i ceremonie, zwłaszcza u bardzo aktywnego Taity Cachi, którego piątkowe sesje są pełne ciekawych gości. Ale rozpocznę od Taity Jose, z którym piliśmy najpierw, i tylko jeden raz. Miał tej nocy także kilku innych pacjentów, w tym dzieci, więc mogliśmy przyjrzeć się temu jak pracuje. Jego limpiezas były dość standardowe i raczej krótkie, nie byłem pod wielkim wrażeniem, a do tego Anna twierdziła, że Taita lubi sobie podotykać cycków. Jest bardzo stary, ale może ma jakieś lepsze dni, nie chcę tu oceniać. Ponieważ jednak nie zdarzyło się nic specjalnego, nie ma tu co za wiele opowiadać ani pokazywać. Dłuższa historia wkrótce, o Taicie Cachi.
Numer komórki Taity Jose to 3208261967. Ceremonia u niego jest bardzo tania, zaledwie 20 000 peso od osoby. Warunki raczej surowe.