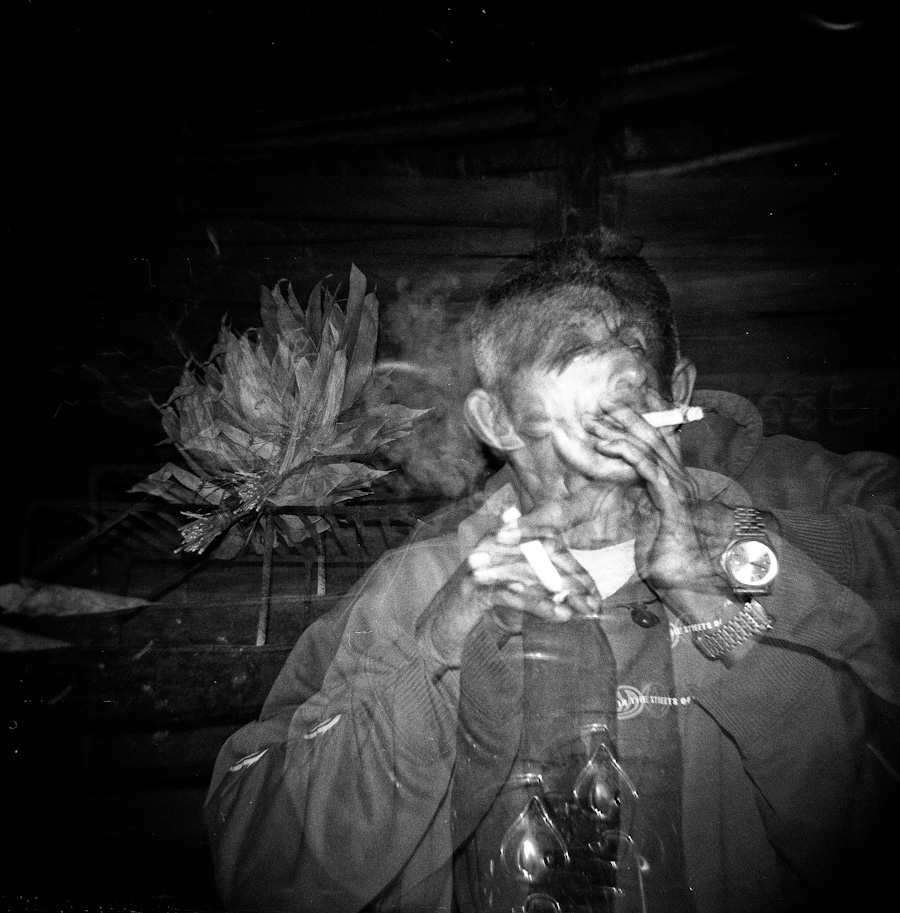 "When shall I be free? When I shall cease to be?"
Joel and his ayahuasca were what brought me closest I have ever been to death, and it was perhaps the most beautiful experience of this journey called life.
…
Joel i jego ayahuasca sprowadziły mnie najbliżej jak kiedykolwiek byłem śmierci, i było to być może najpiękniejsze doświadczenie tej podróży zwanej życiem.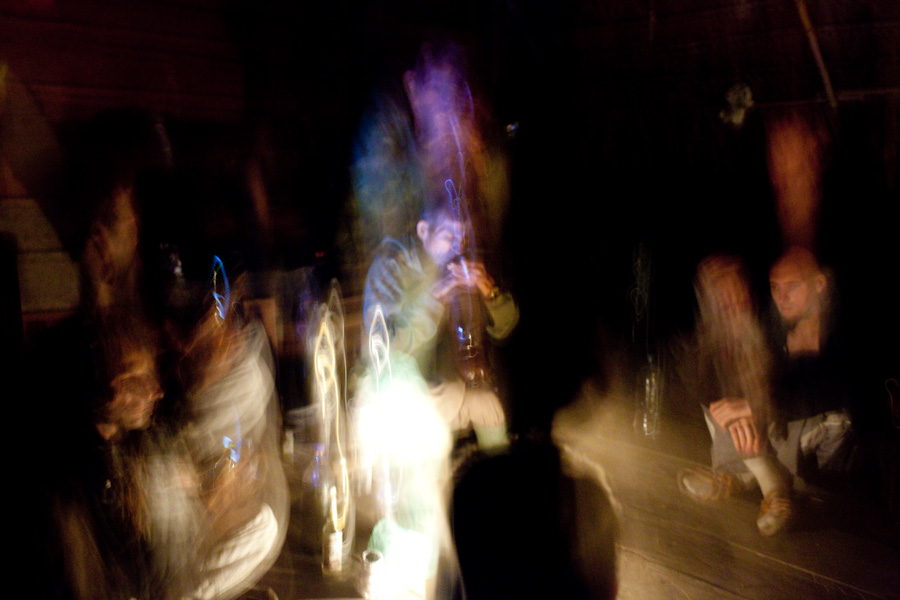 There is a myth in tradition of Northern Europe about a primordial shaman who went through death during his life, in order to gain knowledge. He hung himself on the World Tree, and journeyed in an ordeal through all the worlds, talked to the spirits and finally died and was reborn. What was revealed to him were the runes. Their names comes from the root run- , meaning mystery/whisper/breath. And this is precisely how Joel got his knowledge, fasting, isolating himself from the world, learning from the tree. And what he now possesses, sacred breath, magical whistling, the shamanic whisper, are tools that guided me away from the darkness.
…
W tradycji północnej Europy jest mit o pierwotnym szamanie, który przeszedł przez śmierć za życia aby zdobyć wiedzę. Powiesił siebie samego na Drzewie Świata i przeszedł przez próbę cierpienia i wszystkie światy, rozmawiając z duchami, ostatecznie umarł i odrodził się. Tym, co zostało mu wyjawione w procesie były runy. Ich nazwa pochodzi od rdzenia run- , oznaczającego sekret/szept/oddech. I to jest dokładnie jak zdobył swą wiedzę Joel, przechodząc przez inicjacje, izolując się od świata, ucząc bezpośrednio od drzew. To czym teraz włada to szamański szept, święty oddech, magiczne melodie, narzędzia, które przeprowadziły mnie z dala od ciemności.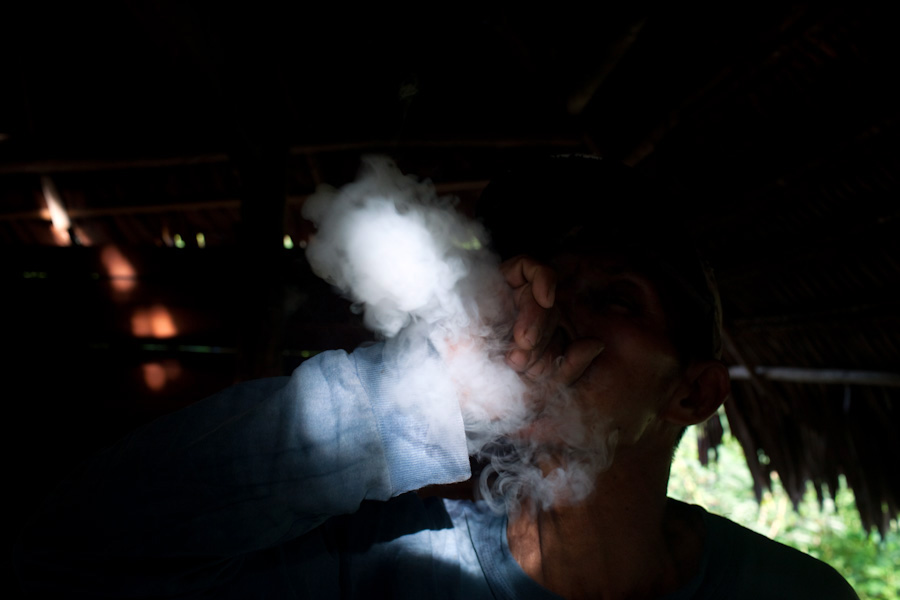 I know though that sooner or later I must enter, if I want to get that the wisdom, there is no fooling around, no side entrance, no buying your way in. And I am always thirsty, I know for long time already that the Odinist creed, reyn till runa, "seek the mystery" is what drives me through world and through life.
from Havamal, story about the ordeal :
Veit ek at ek hekk vindga meiði a
netr allar nío,
geiri vndaþr ok gefinn Oðni,
sialfr sialfom mer,
a þeim meiþi, er mangi veit, hvers hann af rótom renn.
I know that I hung on a windy tree
nine long nights,
wounded with a spear, dedicated to Odin,
myself to myself,
on that tree of which no man knows from where its roots run.
…
Wiem jednak, że wcześniej czy później będę musiał wejść. Jeżeli chcę zdobyć wiedzę, nie ma ściemy, nie ma bocznego wejścia, wykupienia łatwiejszej drogi. A wiedza to coś, czego zawsze jestem spragniony. Wiem już od dawna, że credo odynistów, reyn til runa, "poszukuj tajemnicy", jest tym co ciągnie mnie przez świat i przez życie.
Z Havamal, historia o przejściu :
Wiem, że wisiałem na wietrznym drzewie
Ranny włócznią, poświęcony Odynowi
Sam sobie,
Na tym drzewie, którego korzeni nie zna żaden człowiek.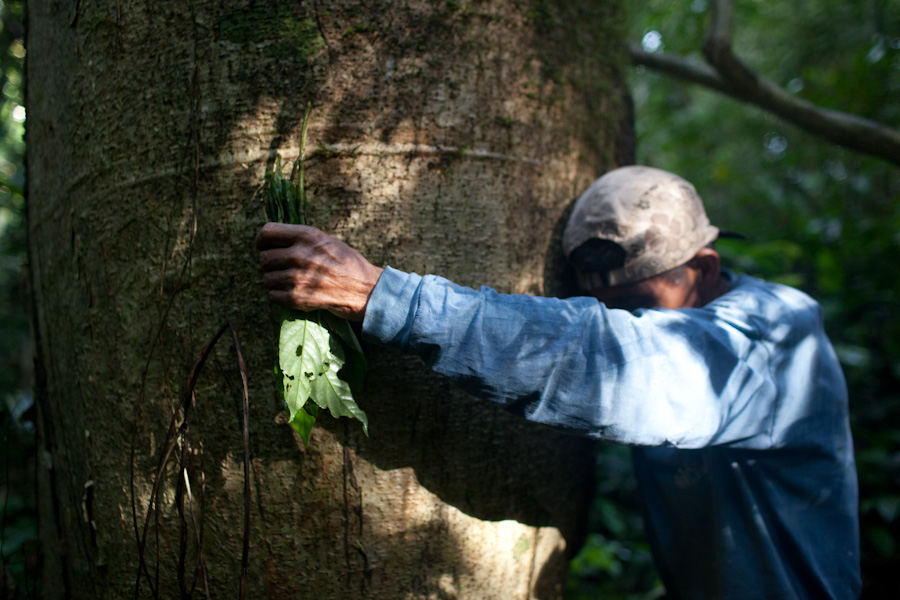 The stanza 157 of Hávamál attributes to runes the power to bring that which is dead back to life. In this stanza, Odin recounts a spell:
Þat kann ek it tolfta,
ef ek sé á tré uppi
váfa virgilná,:
svá ek ríst ok í rúnum fák,
at sá gengr gumi
ok mælir við mik
I know a twelfth one if I see,
up in a tree,
a dangling corpse in a noose,
I can so carve and colour the runes,
that the man walks
And talks with me
…
Strofa 157 poematu Havamak przypisuje runom moc sprowadzania martwych do życia. W tej strofie Odyn przywołuje zaklęcie :
Znam zaklęcie dwunaste
Jeżeli na drzewie zobaczę
Ciało w pętli zwisające
Takie runy wyciąć potrafię
że człek ten chodzi
I mówi ze mną.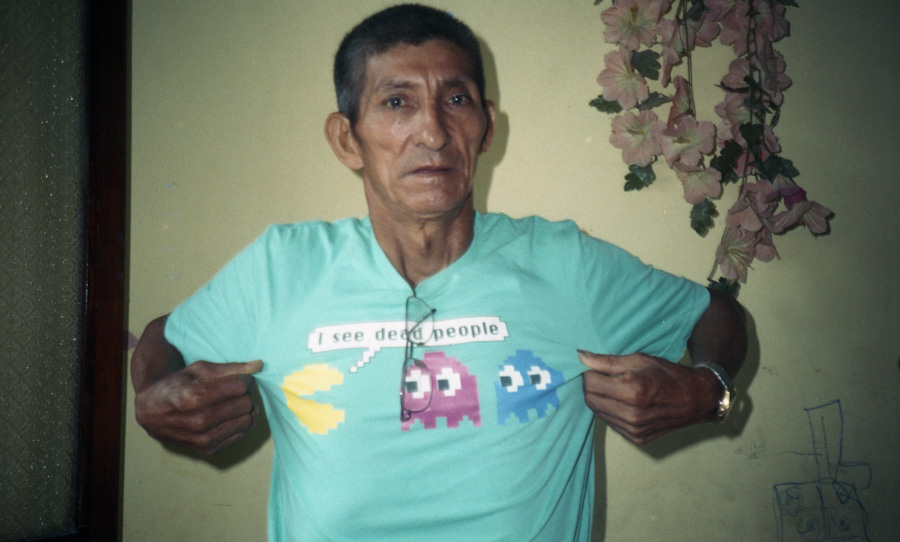 What you can do, if you want to learn with ( because not "from" ) Joel, is to let him guide you into a shamanic diet, secluded in the forest, away from this world, from the people, food, sights, smells and sounds. You will go through many hardships, will be faced by many trials, perhaps, ultimately, torn apart. You will be communicating with the spirit of a tree.
Við hleifi mik seldo ne viþ hornigi,
nysta ek niþr,
nam ek vp rvnar,
opandi nam,
fell ek aptr þaðan.
No bread did they give me nor a drink from a horn,
downwards I peered;
I took up the runes,
screaming I took them,
then I fell back from there
…
Tym co możesz zrobić, jeżeli chcesz się uczyć razem z ( bo nie "od" ) Joelem, to pozwolić mu wprowadzić cię w szamańską dietę – post, odosobnienie w lesie, z dala od ludzi, jedzenia, widoków, zapachów i dźwięków codziennej rzeczywistości. Przejdziesz przez wiele trudów i niebezpieczeństw, będzie cię czekać wiele prób, w tym, być może ostateczna śmierć i rozpad. Będziesz rozmawiać z duchem drzewa.
Nie dali mi chleba ni z rogu napoju
na dół patrzyłem
Podjąłem runy
wrzeszcząc podjąłem
wówczas stamtąd tu spadłem.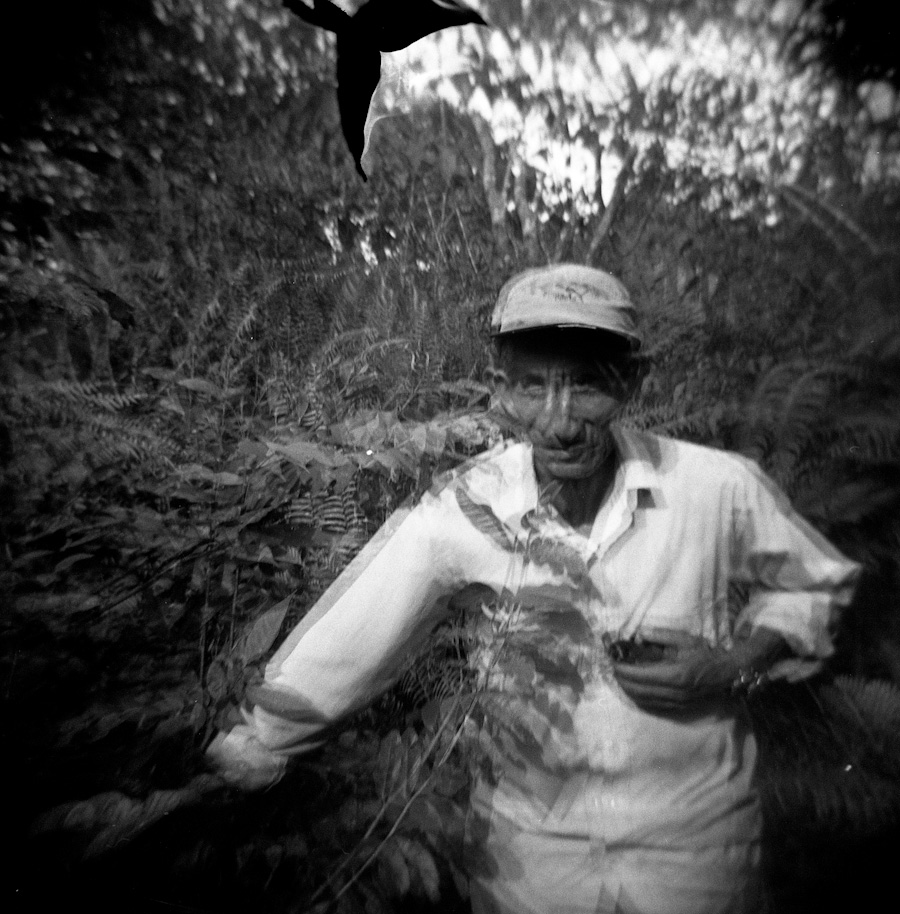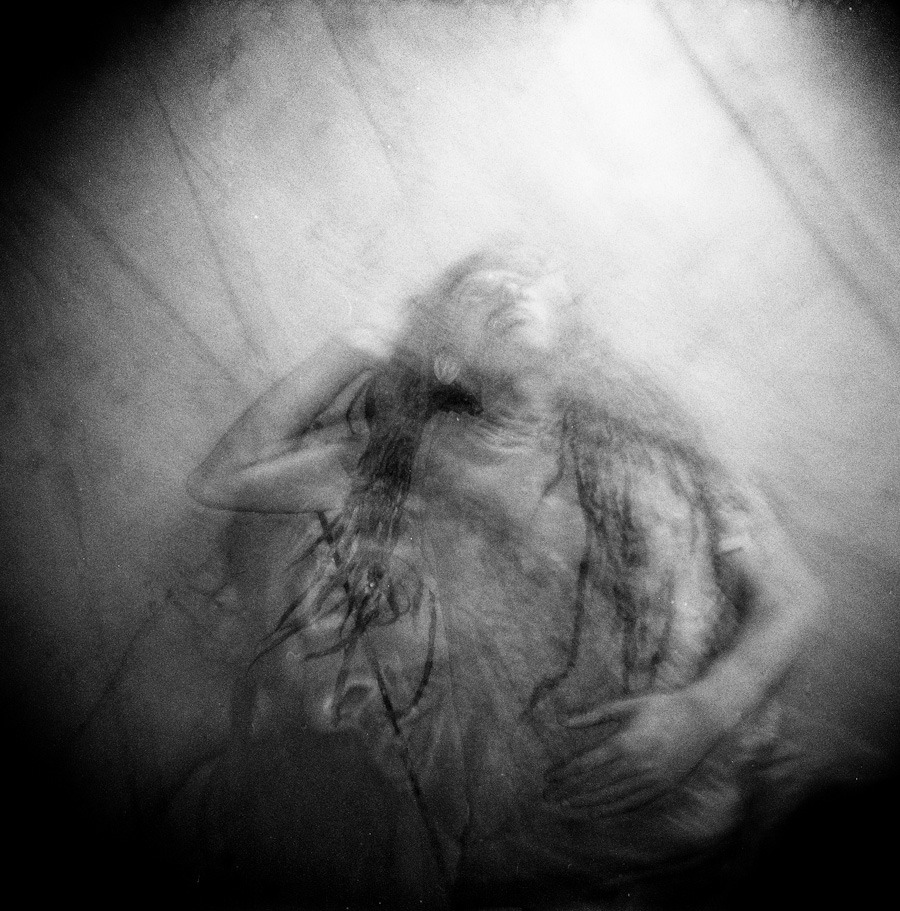 Always on the move, impatient, pressing on, I have no time for diet yet, not this time. Fate brings me to Joel for a taste of the experience, for a sip of the magic mead.
…
Zawsze w ruchu, niecierpliwy, cisnący dalej, nie mam jeszcze czasu na dietę, nie tym razem. Los przyprowadza mnie do Joela dla posmakowania doświadczenia, po łyk magicznego miodu.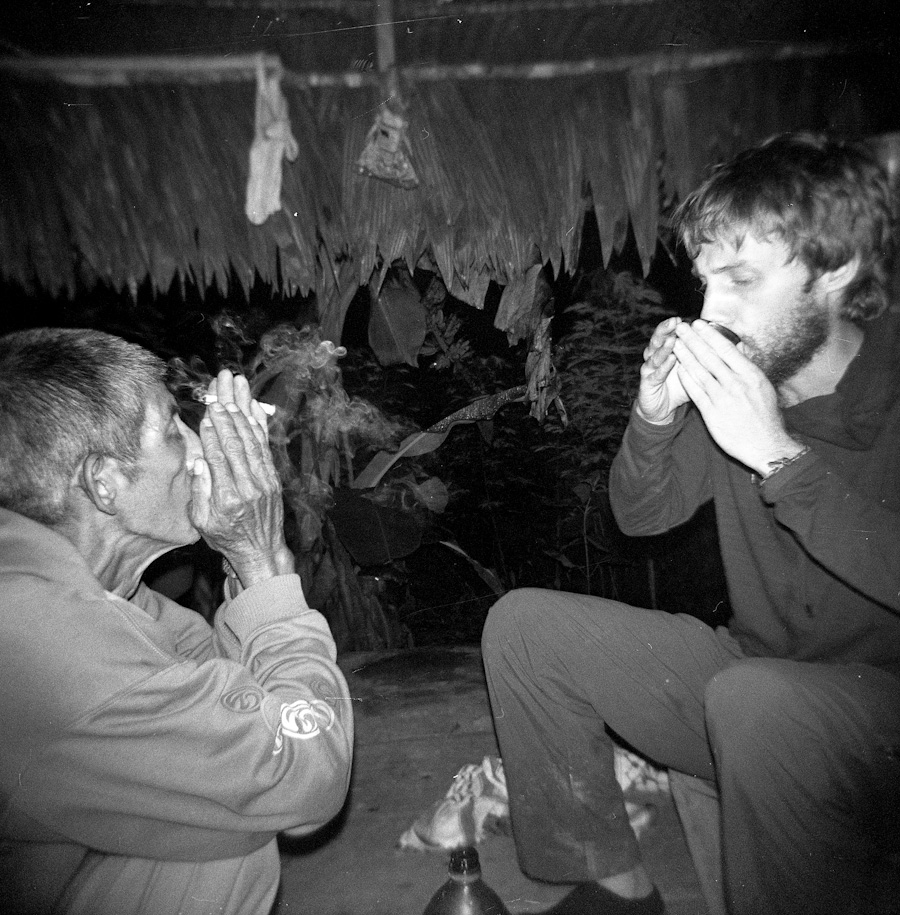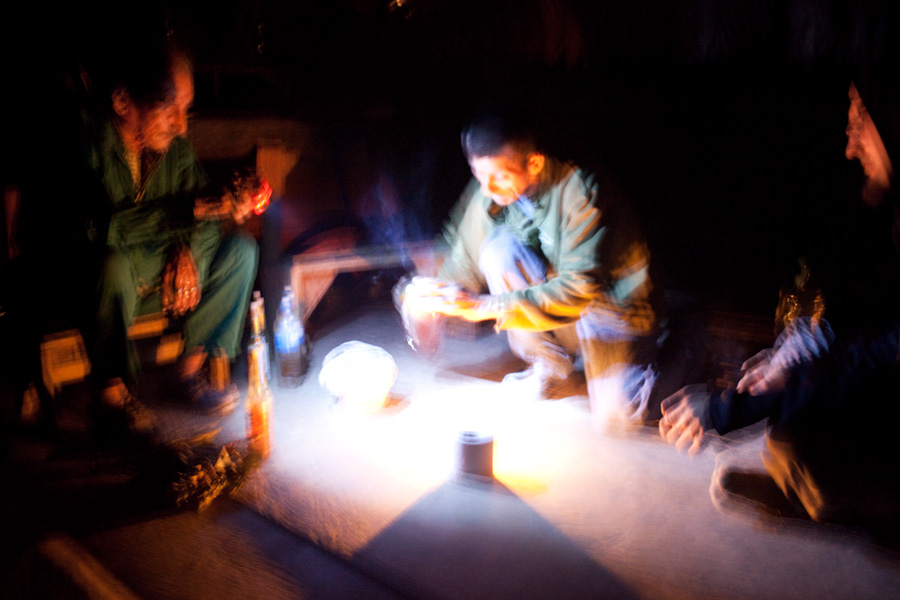 In a striking similarity to the myth of Indra stealing divine Soma, holy beverage and source of wisdom of the Aryans, so does Odin steal Mead of Poetry, magical brew of inspiration and knowing, the blood of Kvasir, "the squeezed one". He does not keep the drink to himself, but shares with the worthy ones, from the enchanted cauldron Óðrerir.
…
W zadziwiającym podobieństwie do mitu od Indrze kradnącego boską Somę, święty napój i źródło mądrości starożytnych Ariów, tak też Odyn wykrada karłom Miód Poezji, magiczny wywar dający inspirację i wiedzę, krew Kvasira, "wyciśniętego". Nie zatrzymuje on napoju tylko dla siebie, ale dzieli się z wartymi i gotowymi na to, z zaczarowanego kotła o nazwie Óðrerir.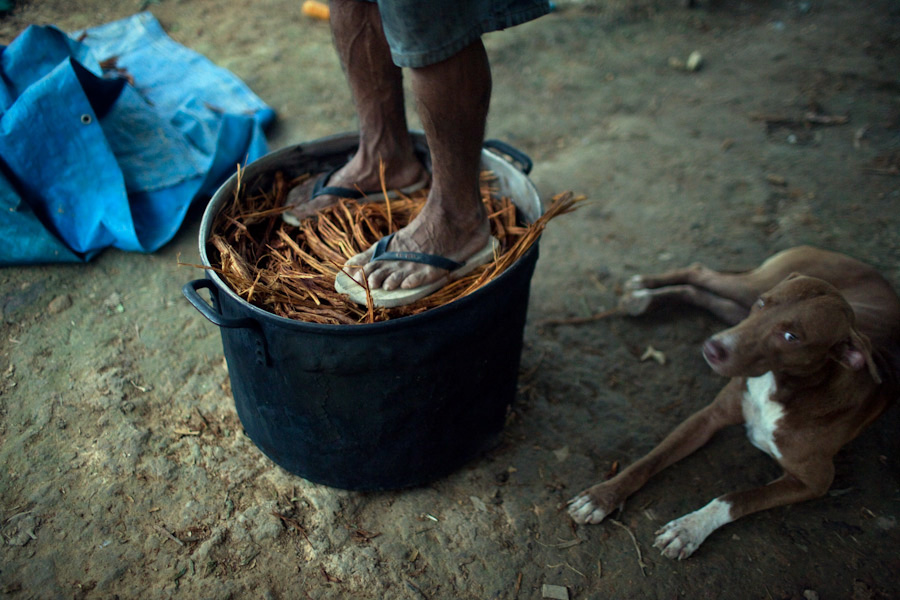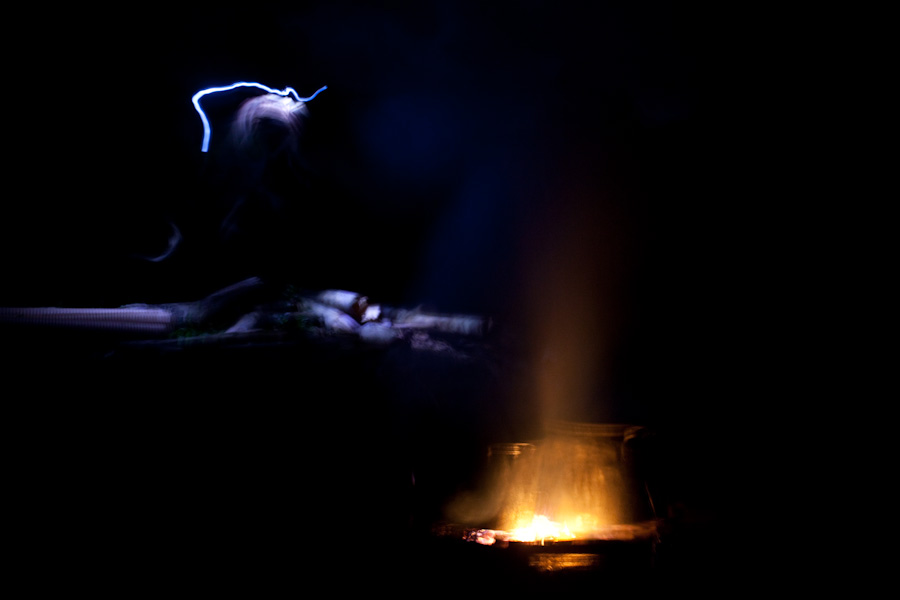 We are seekers of the knowledge, hungry souls. Vagabonds, philosophers, ex-journalists. Not content with status quo, with the current explanation and hierarchy. We are the pirates and uneven deck of Joel's kitchen will be ours to  sail on into uncharted seas.
…
Jesteśmy poszukiwaczami wiedzy, głodnymi duszami. Włóczędzy, filozofowie, byli dziennikarze. Nie zadowoleni status quo, zastaną hierarchią, obecnym tłumaczeniem.  Jesteśmy piratami a nierówny pokład kuchni Joela czeka na nas abyśmy wyruszyli na niezbadane morza.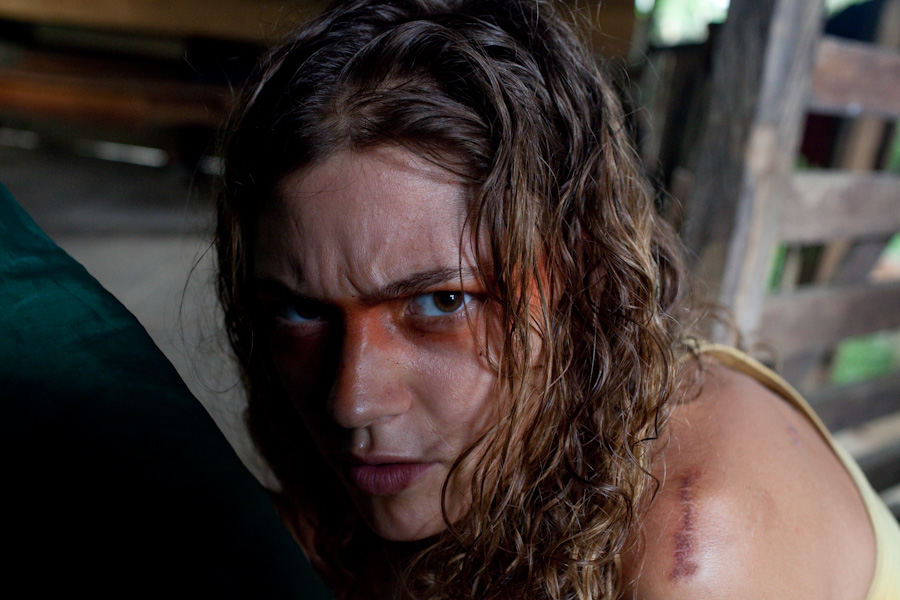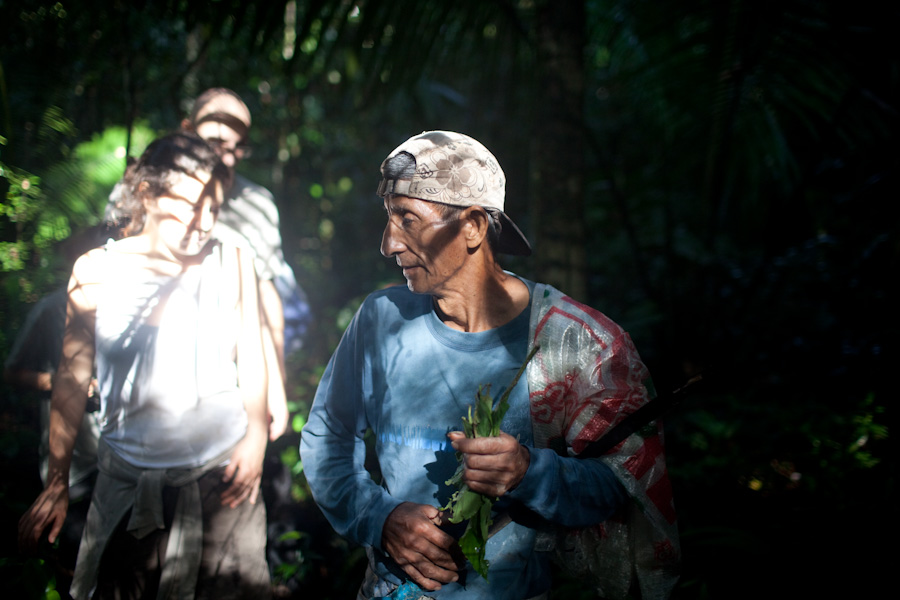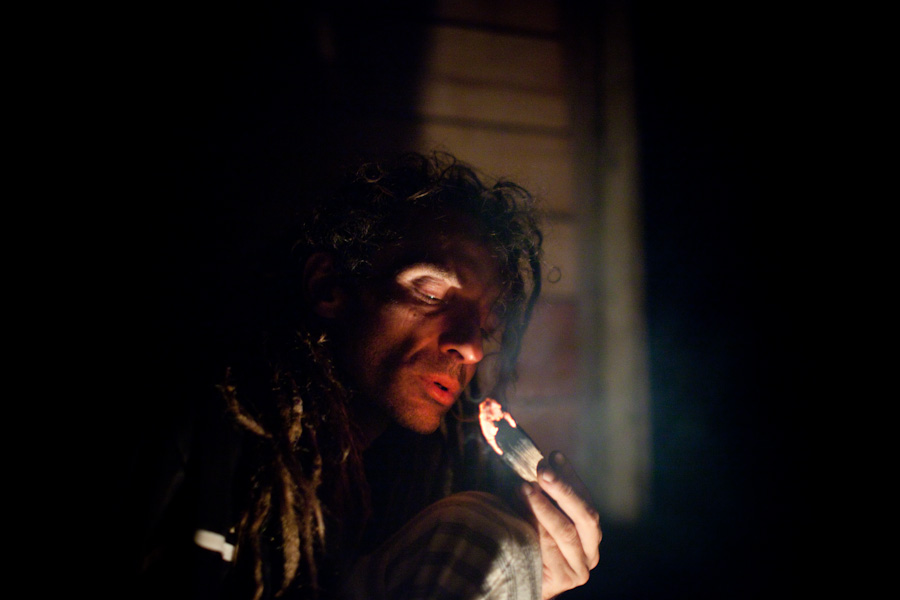 Outcasts from the outcast haven, we don't want to pay 120 soles it costs to participate in the ceremony with Ines and Laura on Arco Iris grounds, and Joel is one of those rare types who take donation. Perhaps it also because of this that I will get something much more I could ever pay for, and the benefits will just keep coming, until this day. Relationship based on giving, exchange, rather than a service for a fixed price, is, as I was able to notice, much more fertile ground for something really special to grow.
…
Wygnani ze schroniska dla wyrzutków, nie chcemy płacić 120 soli za każdą ceremonię z Ines i Laurą na terenie Rainbow, a Joel jest jednym z tych nielicznych, którzy godzą się na dobrowolne datki. Być może także dlatego otrzymam coś o wiele więcej niż kiedykolwiek mógłbym zapłacić, a korzyści będą płynąć po dzień dzisiejszy. Relacja oparta na dawaniu, wymianie, a nie usługa za ustaloną stawkę jest czymś, co  jak mogłem i mogę zauważyć buduje dużo żyźniejszy grunt, na którym wyrosnąć może coś bardzo szczególnego.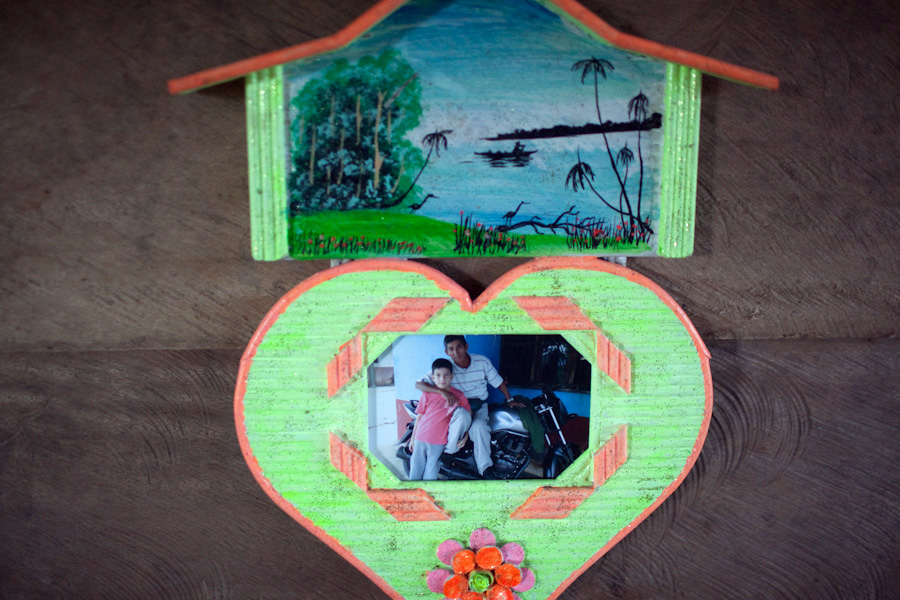 We are spending days between forest, Rainbow grounds and Joel's house. There is an appealing roughness for me here, something normal, peasant. There is hunting, cursing, jokes about farting and potency, sharpness of the machete, strength of the coffee. There is sacredness of the real, delightful hardness of the wooden floor when we lay in the night in our visions, where in the day dishes were washed and cat fed. Real paganism, as in paganus, off the land, not somewhere else, but here.
…
Spędzamy dni pomiędzy lasem, terenem Rainbow i domem Joela.  Jest w tym wszystkich pociągająca dla mnie szorstkość, coś normalnego, wieśniackiego. Jest polowanie, przeklinanie, żarty o pierdzeniu, sraniu i potencji, ostrość maczety i moc porannej kawy. Jest świętość zwyczajnego, rozkoszna twardość drewnianej podłogi, na której leżymy w nocnych wizjach, tam gdzie za dnia myje sie naczynia i karmi kota. Prawdziwe pogaństwo, jak w słowie paganus, "ze wsi", nie gdzieś skądś tam. Tutaj.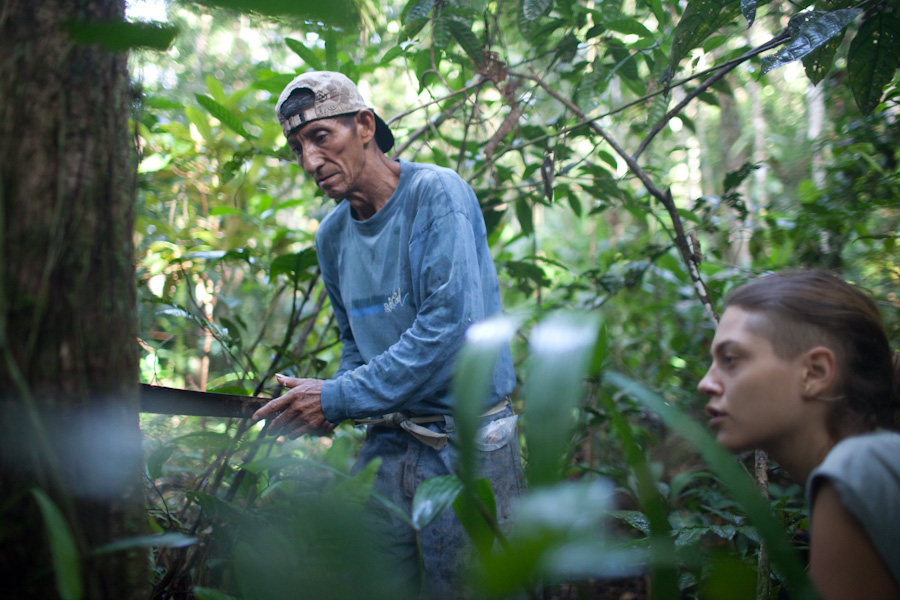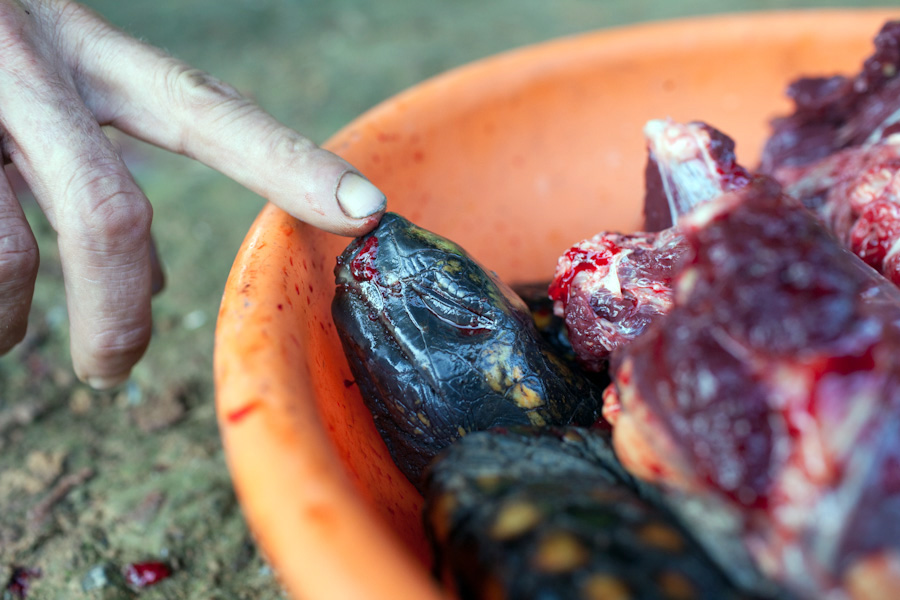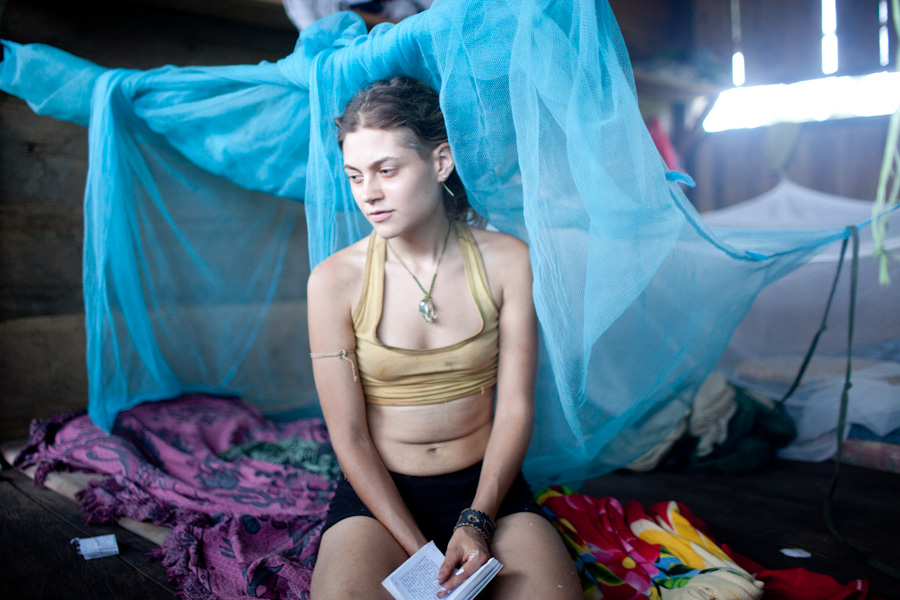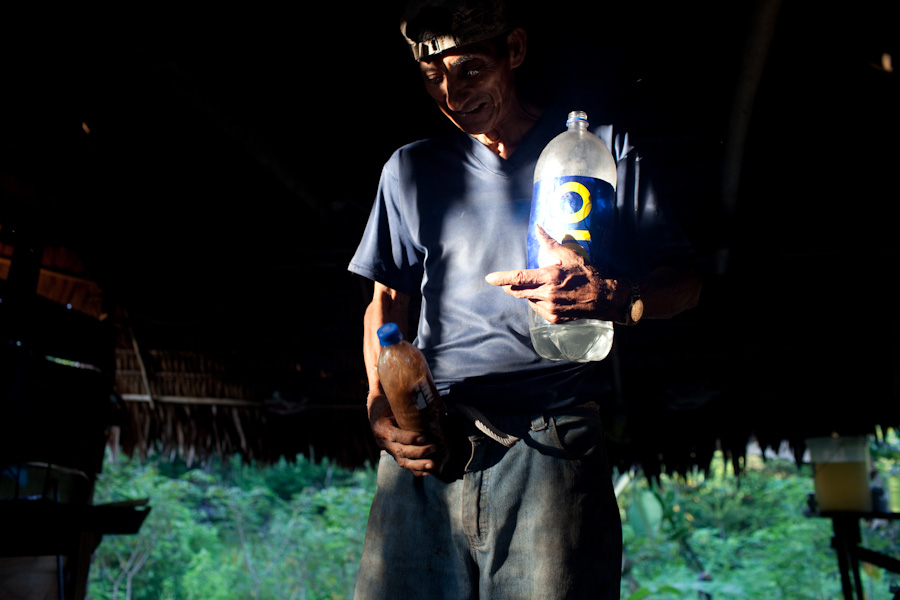 Joel is real. This is not the guy who is wearing feathers and talking about love and unity. These things should be like a name of God perhaps, uttering them too often kills the mystery and replaces it with the name. Joel is the guy who loves and takes care of the grandson living with him, Joel is the one who smiles after you have been together in the dark valley, lights his mapacho and laughs, all he says will be not much more than "good medicine, right?". For there is nothing to be said when you felt together.
…
Joel jest prawdziwy. To nie jest koleś, który zakłada pióropusz z piór i ględzi o miłości i jedności. To są rzeczy, którym być może, jak imieniu Boga, w miarę nadużywania bleknie tajemnica i zastępuje ją nazwa. Joel to koleś, który po prostu kocha wnuka z nim mieszkającego, Joel tylko uśmiecha się, kiedy razem przeszliście przez ciemną dolinę, zapala swe mapaczo i śmieje się, wszystko co powie to pewnie niewiele więcej jak "dobra medycyna, co nie?". Bo nie ma co gadać, kiedy się razem czuło.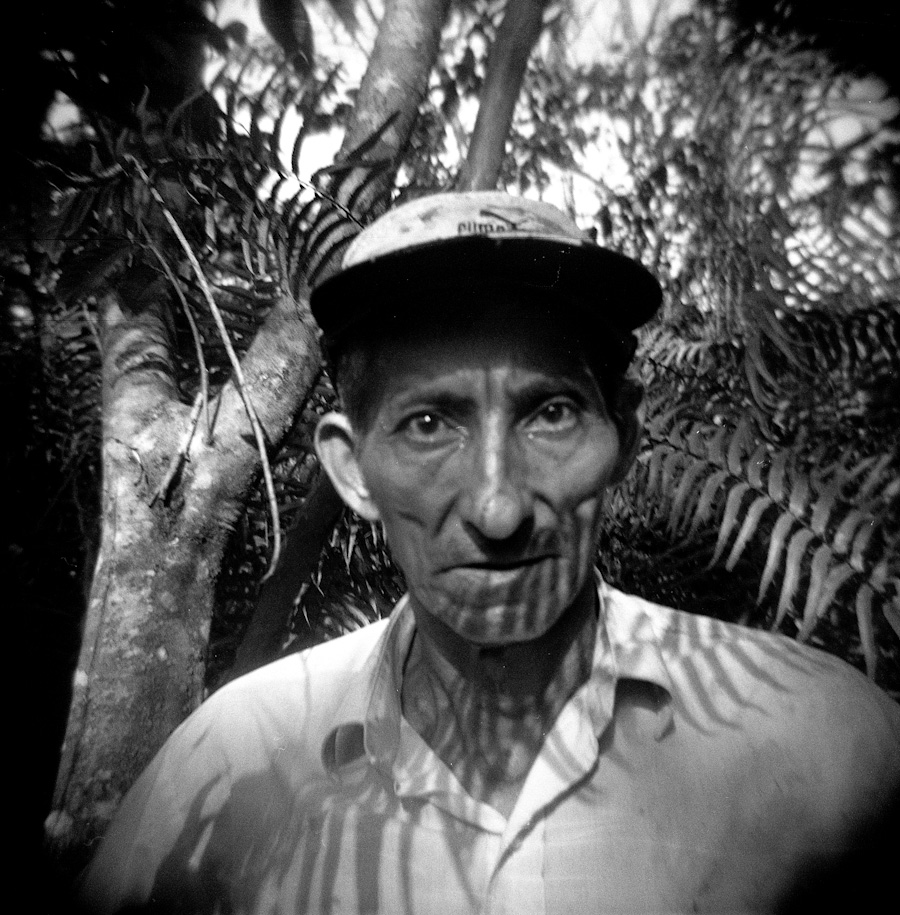 We spend time together, in many worlds.   ///   Spędzamy razem czas, w wielu światach.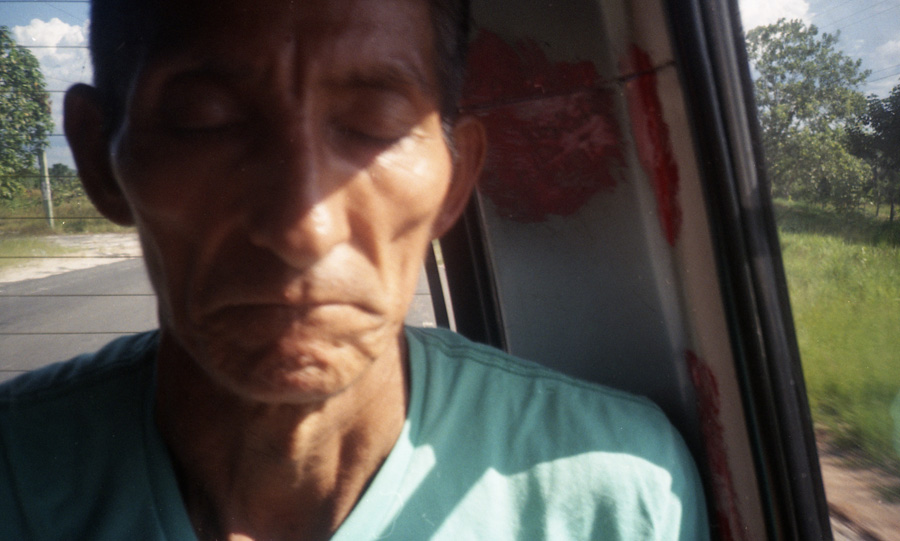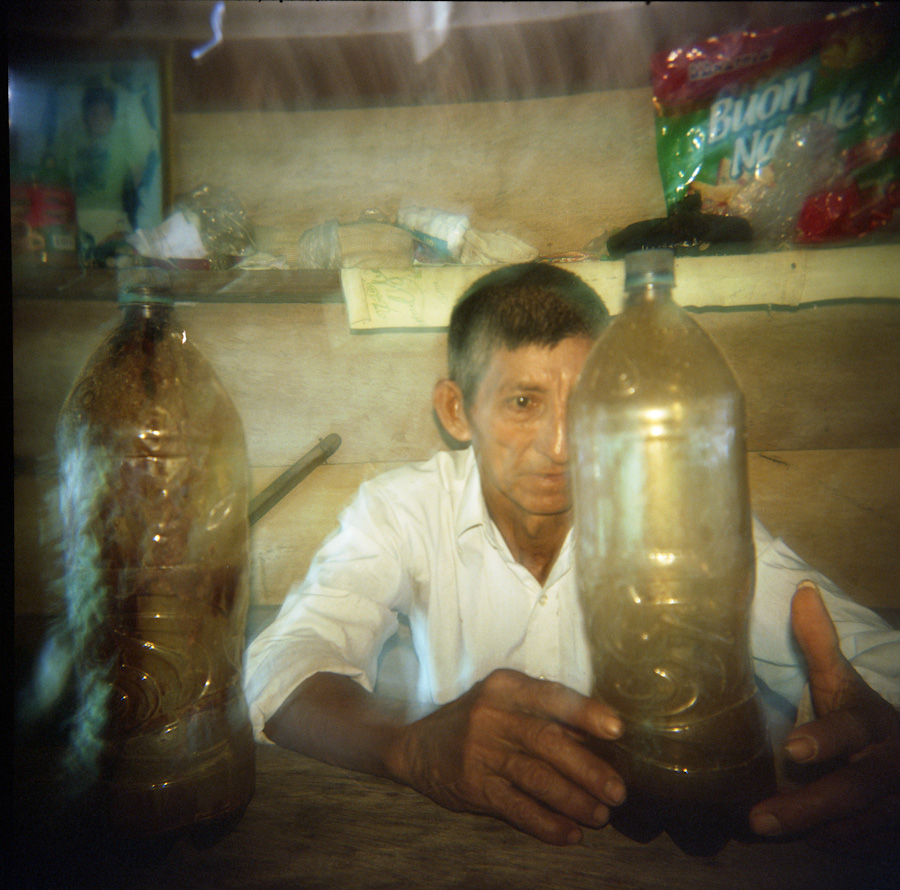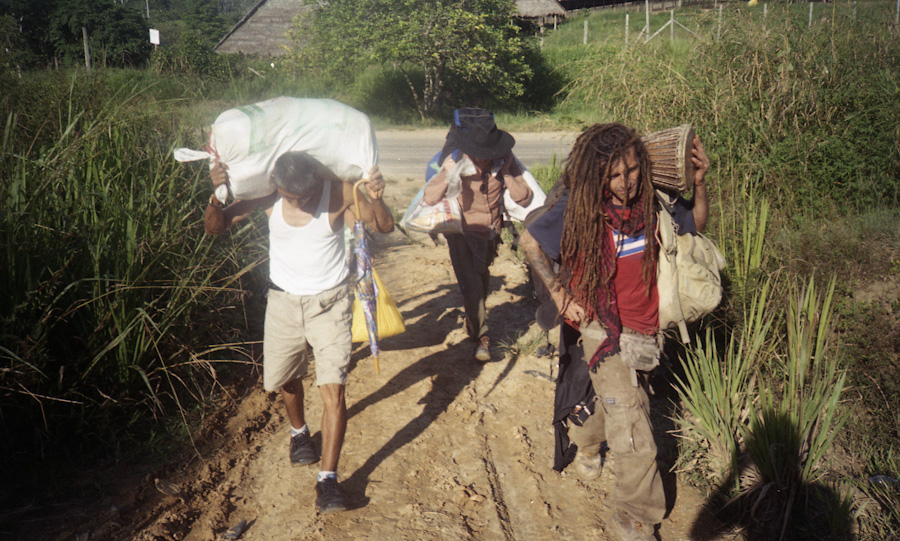 I 'll choose short pants of Joel any time, over robes and regalia of the straight and serious. Well perhaps not at the dusk time, when mosquito appear.
It is time to start now.
…
Zawsze wybiorę krótkie spodenki jak Joel, niźli szaty i insygnia tych poważnych i wzniosłych. No być może poza czasem zmierzchu, kiedy pojawiają się komary.
A czas już zaczynać.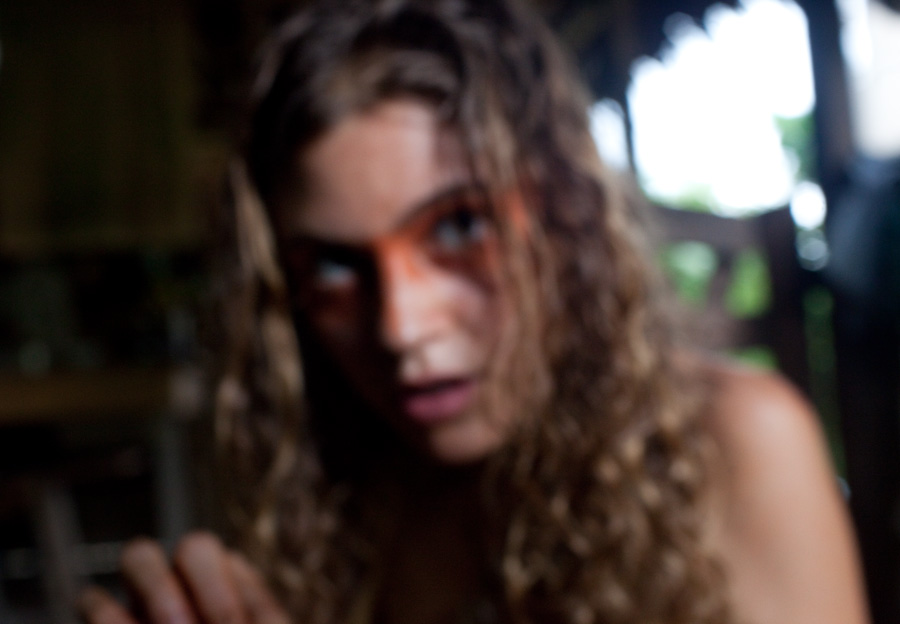 We are gathered on the decks of our ship, pirates are ready for battle. The floor is uneven and high above the ground which we will soon puke upon, bent over the railings or , from the bow side, crawling like a baby.
There is Stephanie from Brasil, Travis and Drum from USA, Victor from Spain, and there is Ed, freshman, first time to drink.
…
Jesteśmy zgromadzeni na pokładzie naszego statku, piraci gotowi na bitwę. Podłoga jest nierówna i wysoko ponad ziemią na którą będziemy rzygać, wygięci ponad balustradą, albo na dziobie, czołgając się na czworaka, jak dzieci.
Jest tu Stephanie z Brazylii, Travis i Drum z USA, Victor z Hiszpanii i Ed, nowicjusz, pierwszy raz będzie pił.
This is still time before blowing of the candles.   ///   To wciąż przed zgaszeniem świec.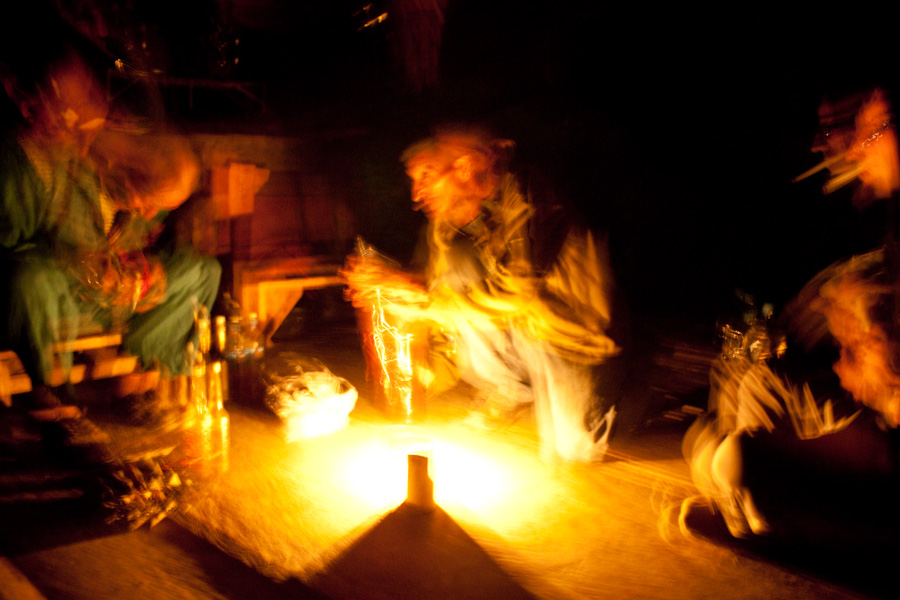 Before coming here, in the final part of my journey I started to miss my diversity of music and I bought mp3 player, hoping to convert some of my Youtube favourites into files to download. However, the Internet in Iquitos was one of the worst I ever used in the world, so I gave up after two pieces. Both of them turned out to be so relevant to the content of the experience of that night with Joel that I can not listen to them anymore without creeps. Both by Shpongle, one is called "Around The World in a Tea Daze". It is a musical electronic fusion, which binds Shivaic and Sufi chant to a hymn to Virgin Maria, in a global dance track of praise. That night, in a Tea Daze, a long time repeated Santo Daime mantra, "Eu seu Santa Maria", led by Stephanie, was one of spells which truly saved us from entering the shambo the Shpongle song talks about.
…
Zanim tu przyjechałem, w końcu mojej podróży zacząłem tęsknić za zróżnicowaną muzyką w tej krainie radosnego latynoskiego plumkania. Kupiłem zatem odtwarzacz mp3, mając nadzieję na zamienienie części moich ulubionych kawałków z Youtuba na pliki do ściągnięcia. Niestety, Internet w Iquitos był jednym z najwolniejszych jakich miałem okazję używać gdziekolwiek, więc po dwóch zdobytych utworach poddałem się. Oba okazały się tak istotne dla treści doświadczenia owej nocy z Joelem, że nie mogę nawet teraz słuchać ich już bez ciar na plecach. Oba to Shpongle, pierwszy zatytułowany "Around The World in a Tea Daze". To elektroniczna muzyczna fuzja, która scala sziwaickie i sufickie śpiewy z pieśnią na cześć Dziewicy Marii, w globalny tanecznym hymnie pochwalnym. Tej nocy długo powtarzana mantra podziękowania dla konopii z tradycji Santo Daime, "Eu seu Santa Maria", inicjowana przez Stephanie, była jednym z zaklęć, które chroniło nas przed zapadnięciem w shambo, o którym mowa też w tym kawałku Shpongle.
Second was perhaps even more important. It's lyrics are short and tell the essence.
"When shall I be free? When I shall cease to be?"
…
Drugi utwór był być może jeszcze ważniejszy. Jego tekst jest krótki i mówi o esencji.
"Kiedy będę wolny? Kiedy przestanę istnieć?"
The candles went out.
For some time we were sitting in the silence, if you can call it this mixture of jungle talk, spitting and sighs. Then came Joel's whistling. This is his leitmotif, this is the sound which guided us like a flickering of a tiny lamp in a land where all lamps are off. I recorded some of it and you can listen below, but before dramatic turn of events, battery ran out. Perhaps it is good.
…
Zgasły świeczki.
Przez jakiś czas siedzieliśmy w ciszy, jeżeli tak  można nazwać tą mieszaninę odgłosów dżungli, spluwań i westchnień. Potem nadeszło gwizdanie Joela. To jest jego leitmotif, ten dźwięk który prowadził nas jak migotanie małej lampki w krainie gdzie zgasły wszelkie inne lampy. Nagrałem część, i możecie tego posłuchać poniżej, ale przed dramatycznym zwrotem akcji wyczerpała się bateria. Być może to dobrze.
"Night with Joel / Noc u Joela"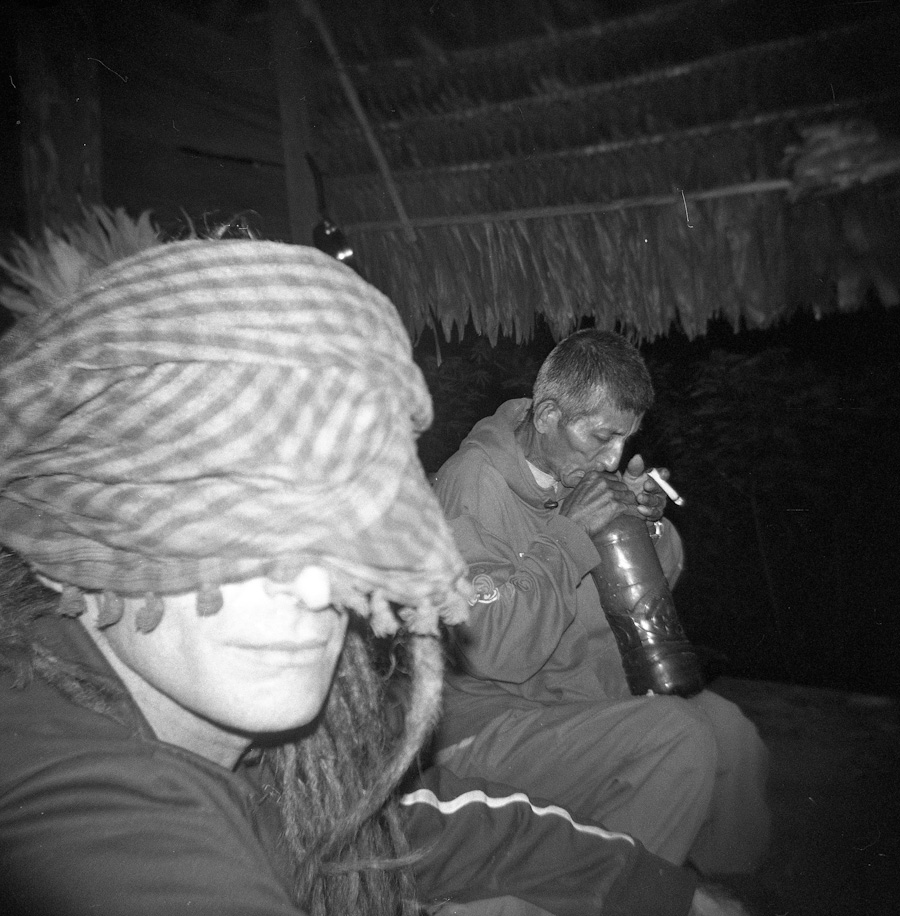 We went through the first cup, I had some visions, and was content, but still hungry for more. Joel was actually knocked out a bit, so when I said "I am running out of fuel", he let Victor serve the second round, to me and to others. Victor was a bit nervous that night, quite chaotic, and when it came to Ed, he poured him a solid portion. Then he told him to share with next one, but I said, "that is not the way things are done". In this game of boys playing when father is absent we were tricksters about to bring mischief, a disaster that after all was done seemed a gift.
Ed started to vomit. First usual stuff, nobody bothered much, then more and more violent, towards the center of kitchen instead off the edge, not listening to anyone, lost. The sound of his vomiting started to transform into cries of fear and torment. And then we all went down.
I started to vomit for him. I knew this, because when he got better, I got immediate relief. But then he started again and I could not stand anymore. First on my knees, then face on the ground, banging my hand on wooden floor in a rhythm that was telling myself – and any world left out there – that I was still alive. And these seemed to be the last moments. There was no panic, but sadness, fear – yes, but not panic, I was sliding down, and starting to disappear. I was able to think how absurd it is to be gone on the very last days of this three months long journey, like this, one time too much. I was aware of all that is dear I must leave behind. There was nothing hallucinatory about this – it was as real as could be.
There is this Indian concept, that world comes into being when Brahma opens his eyes, and disappears when he closes them. This is exactly as I felt, the world – and hence I – were fading away, and I was more and more tired, too tired to stop this.
I was not the only one. When the process of Ed started to get so profound and actually frightening to us, Joel only uttered – "now the real work starts". His favourite phrase during ayahuasca trance is "trabajando, trabajando", for this is actually what we are doing, working through. Normally the pace is more  stable, easier to keep up with it. This time it was desperate. But as we were writhing on the floor, trying to catch breath and outsmart the panic, Joel was standing above, with mapacho burning and his hands raised, shouting again and again – "gracias,Pachamama !"
I was long time at the doorstep of the non-being. Much later, back in Poland I learned the meaning of word "nirvana", which is "blowing off the candles". That night the candle did not go out completely, at least for me.
…
Przeszliśmy przez pierwszy kubek, miałem nieco wizji i byłem zadowolony, ale jednocześnie głodny czegoś więcej. Joela właściwie nieco znokautowało, więc kiedy powiedziałem, że kończy mi się paliwo, pozwolił Victorowi zaserwować drugą rundę, mi oraz innym chętnym. Victor tej nocy był dość nerwowy i chaotyczny, i kiedy nadeszła kolej Eda nalał mu solidną, zbyt dużą porcję. Powiedział mu potem aby zostawił trochę z czarki dla nastepnej osoby, ale ja wtrąciłem się, mówiąc, że "tak się nie robi". W tej grze chłopaków rozrabiających pod nieobecność ojca byliśmy obaj tricksterami prowokującymi rozróbę, katastrofę, która po wszystkim w zasadzie okazała się darem.
Ed zaczął wymiotować. Najpierw normalnie, nikt się specjalnie nie przejął, ale potem coraz więcej i coraz gwałtowniej, w stronę środka kuchni zamiast poza jej krawędź, nie słuchając nikogo, zagubiony. Głos jego rzygania zaczął przeradzać się i zlewać z krzykiem i rykiem strachu i tortury. I wtedy wszystko się posypało.
Zacząłem wymiotować za Eda. Wiedziałem o tym, bo kiedy jemu się poprawiało i nieco się uspokoił, ja poczułem natychmiastową ulgę. Ale potem jego atak wrócił i ja nie mogłem już go znieść. Najpierw powaliło mnie na kolana, potem twarzą na ziemi, waląc ręką w drewnianą podłogę w rytmie, który mówił mi samemu – i jakiemukolwiek światu jaki pozostał – że wciaż żyję. A wydawały się to być ostatnie chwile. Nie było w tym paniki, ale wielki smutek, strach oczywiście tak, ale nie panika. Ześlizgiwałem się i zaczynałem znikać. Byłem jeszcze w stanie myśleć o tym jak absurdalna jest śmierć tuż przed metą ( jaka to głupota, kto tę metę wyznacza? ), na samym końcu trzech miesięcy podróży, tak po prostu, o jeden raz za wiele. Byłem świadomy, że wszystko co mi bliskie muszę zostawić za sobą. Nie było w tym nic z halucynacji – było to tak rzeczywiste jak tylko możliwe.
Jest taka hinduska koncepcja, że świat staje się kiedy Brahma otwiera swe oczy i znika kiedy je zanika. Tak dokładnie się czułem, świat – i zatem ja – znikał co chwilę i coraz bardziej a ja byłem coraz bardziej zmęczony, zbyt zmęczony aby to zatrzymać.
Nie byłem w tym jedyny. Kiedy proces Eda stawał się tak głęboki, a dla nas właściwie przerażający, Joel tylko rzucił – "teraz zaczyna się właściwa praca". Jego ulubioną frazą podczas ayahuaskowego transu jest "trabajando, trabajando", bo to jest dokładnie to, co robimy, przepracowujemy. Normalnie rytm tej pracy jest stabilniejszy, łatwiej nadążyć. Tym razem był desperacki. Ale kiedy my wiliśmy się na podłodze, próbując złapać oddech i przechytrzyć panikę, Joel stał ponad nami, z płonącym mapacho i podniesionymi dłońmi, krzycząc po wielokroć – "gracias, Pachamama !"
Długi czas przebywałem na progu niebytu. O wiele później, już w Polsce dowiedziałem się co właściwie znaczy słowo "nirvana", to "zgaszenie świec". Tej nocy świeca nie zgasła zupełnie, przynajmniej nie dla mnie.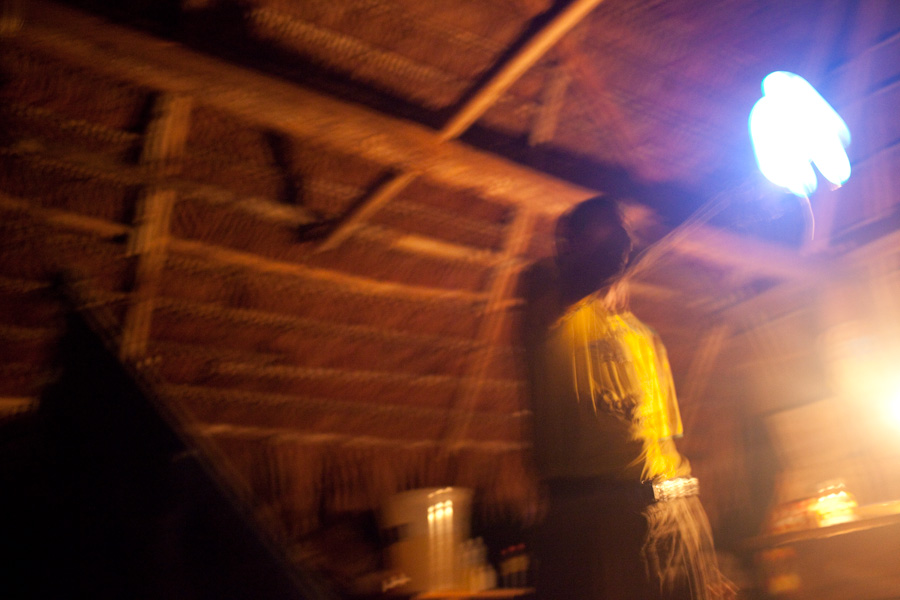 Victor vomited early on and because of that he was less affected, and perhaps because of that gave way to panic and started to act nervously. When he said "fuck you" after a struggle with Drum, trying to stop him from drumming, Drum just left and went to drum outside. His crazy, crazy rhythm cascading in the background was one of the things I was able to hold on to and start moving towards the surface. But believe me, that was not easy process. Mind is a tricky device, and many times I was convinced the thing is slowing down, that I am getting some stable ground, only to descend into madness seconds later. It went on and on, then other things of our broken ship started to float nearby and offer themselves as lifebuoys. Travis was playing with lighter, just a point of light going on and off, in irregular intervals, breaking the devilish cycle in my head. My own breath and feeble whistling joined the melody of Joel.
We were landing. When we finally did, all together, it was as apparent to anyone as when plane arrives at destination and stops the engine. We started to clap hands, as passengers do to thank the captain, so we needed to honour Joel.
…
Victor wcześnie zwymiotował, i dzięki temu mniej poddał się wpływowi medycyny, być może dlatego też łatwiej opanowała go zwykła panika i zaczął działać nerwowo. Kiedy rzucił do Druma ostre "pierdol się" po krótkiej kłótni, próbując powstrzymać go od szkodliwego w tym momencie ( jego zdaniem ) bębnienia, Drum po prostu wyszedł i zaczął bębnić gdzieś na zewnątrz. Jego szaleńczy rytm pędzący przez dżunglę w tle był jedną z rzeczy, których mogłem uchwycić się i przesuwać gdzieś w stronę powierzchni. Ale uwierzcie, nie był to łatwy proces. Umysł to zwodniczy instrument, i wielokrotnie byłem przekonany, że dramat już się kończy, że docieram na stabilny grunt, aby sekundy później osuwać się znów w szaleństwo. Trwało to i trwało, ale w międzyczasie inne elementy naszego rozbitego statku zaczęły podpływać obok i ofiarowywać się jak kawałki tratwy. Travis bawił się zapalniczką, to zaledwie punkcik światła, który pojawiał się i znikał w nieregularnych odstępach, przełamując diabelski cykl w mej głowie. Mój własny oddech wreszcie, i mizerne gwizdanie dołączyło w końcu do melodii Joela.
Lądowaliśmy. Kiedy w końcu to zrobiliśmy, wszyscy razem, było to tak oczywiste dla każdego jak wtedy kiedy samolot dociera do celu i zatrzymuje się silnik. Zaczęliśmy klaskać, jak pasażerowie dziękują kapitanowi, tak my musieliśmy oddać honor Joelowi.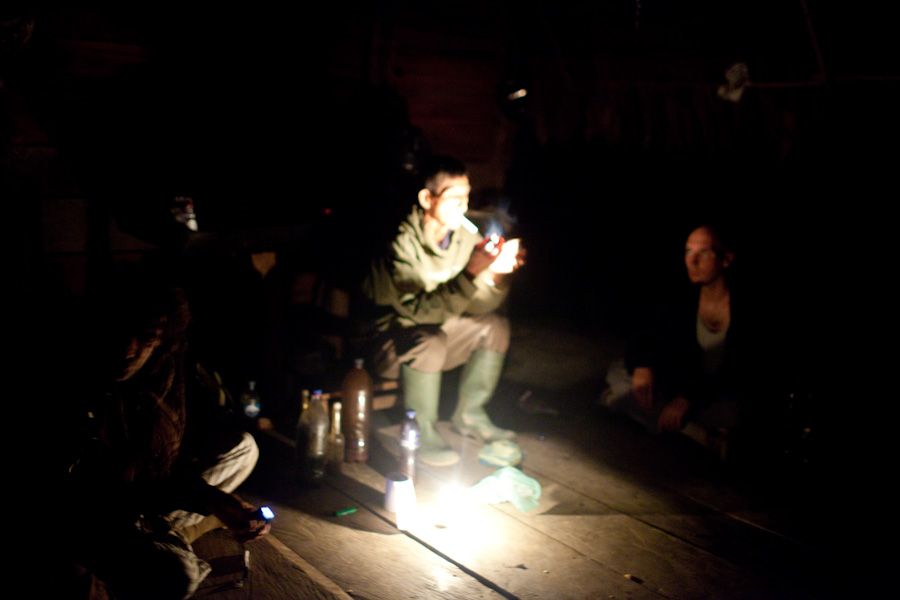 This feeling is something, really, ineffable. I can use words, and yet, what it means to you when I say "I was feeling alive"? Can one understand it without approaching death? Can you be really grateful for something you were never about to loose?
All other things mean nothing, and we all here knew that. We could joke without any shame about Ed shitting in his pants, because we all know it matters nothing. Money, job, success, pride, law, jail, culture, all is just bullshit. Experiencing this is another step from which there is no turning back. It is lasting, it is permanent, it is healing. If one can help in any way, even one more person, to participate in the experience, what best there is to do?
Sincere thanks to Joel and fellow pirates. That was the port I will always remember and try to come back whenever around.
…
To uczucie jest czymś, szczerze, niewysławialnym. Mogę użyć słów, a jednak, co to znaczy dla ciebie, kiedy mówię "czułem, że żyję"? Czy można to zrozumieć, nie zbliżając się samemu do śmierci? Czy można być naprawdę wdzięcznym za coś, czego nigdy tak na serio nie miało się stracić?
Wszystko inne nie ma znaczenia, i wiedzieliśmy to tu wszyscy. Mogliśmy bez wstydu żartować o Edzie, który zesrał się w spodnie, bo wszyscy wiedzieliśmy, że to nie ma znaczenia. Pieniądze, praca, sukces, duma, honor, pozycja, prawo, więzienie, kultura, to wszystko są bzdury. Doświadczenie tego, to kolejny krok w miejsce, z którego nie ma odwrotu. Jest trwałe, stałe, uzdrawiające. Jeżeli można w jakikolwiek sposób, chociaż jednej osobie to umożliwić, to coż lepszego jest do roboty?
Szczere dzięki dla Joela i towarzyszy – piratów. To był port, który na zawsze zapamiętam, i postaram się powrócić, jeśli będę w pobliżu.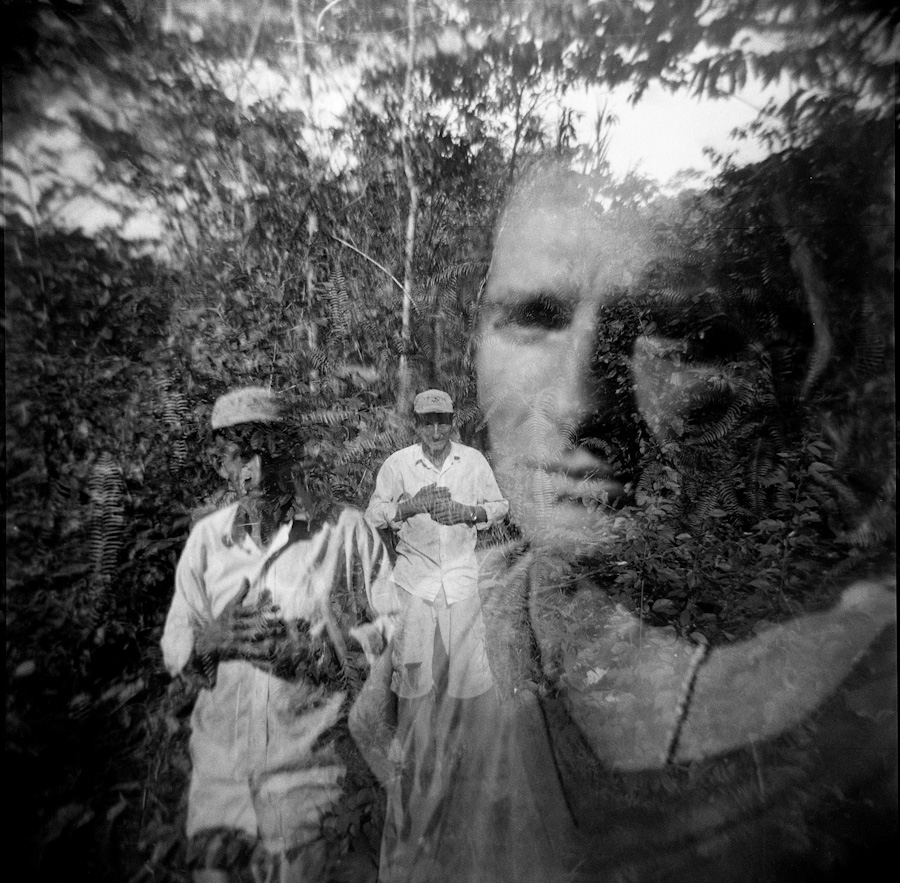 Joel doesn't have Facebook account or email.  The phones don't really work there. Just take a bus from Belen market in Iquitos, go to KM 48,5, ask to be left at Caserio el Huambe, and then follow the red road for some miles and ask for Joel. Bring food, and gifts, you will have plenty reasons to use them.
…
Joel nie ma konta na Facebooku ani e-maila. Telefony nie mają tam zwykle zasięgu. Wsiądź po prostu w autobus na rynku Belen w Iquitos, pojedź aż do kilometra 48,5, poproś aby zatrzymali się tam gdzie zaczyna się czerwona droga wiodąca do Caserio el Huambe i idź nią parę kilometrów, pytając o Joela. Przywieź jedzenie i prezenty, będzie wiele powodów aby ich użyć.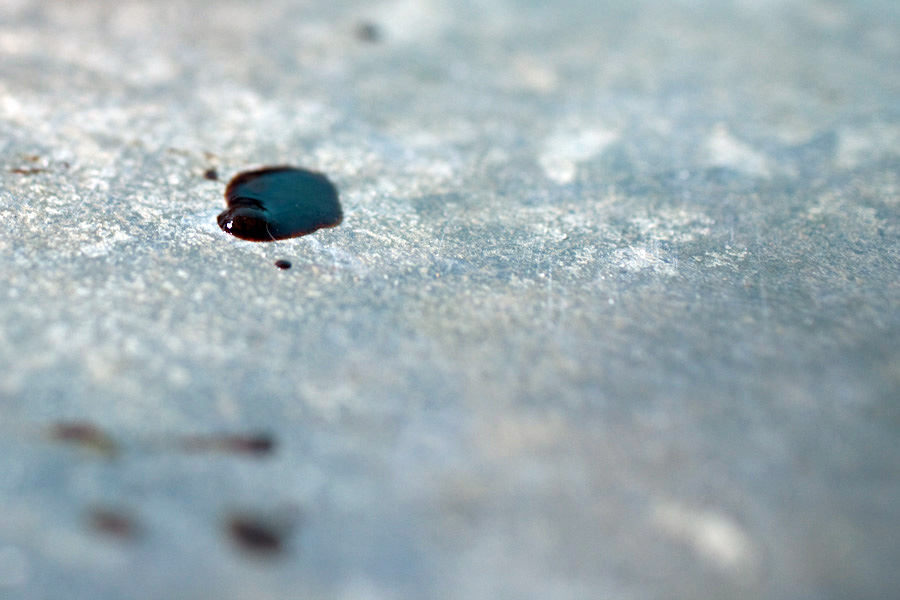 For the total development of the human being, solitude as a means of cultivating sensitivity becomes a necessity. One has to know what it means to be alone, what it is to meditate, what it is to die; and the implications of solitude, of meditation, of death, can be known only by seeking them out.
…
Dla pełnego rozwoju ludzkiej istoty, samotność jako sposób wykształcenia wrażliwości staje się koniecznością. Trzeba dowiedzieć się co naprawdę znaczy być samemu, co oznacza medytować, co to znaczy umrzeć a implikacje samotności, medytacji i śmierci można poznać jedynie przez tychże poszukiwanie.
Jiddu Krishnamurti.
…
Reyn til runa / Seek the mystery / Poszukuj tajemnicy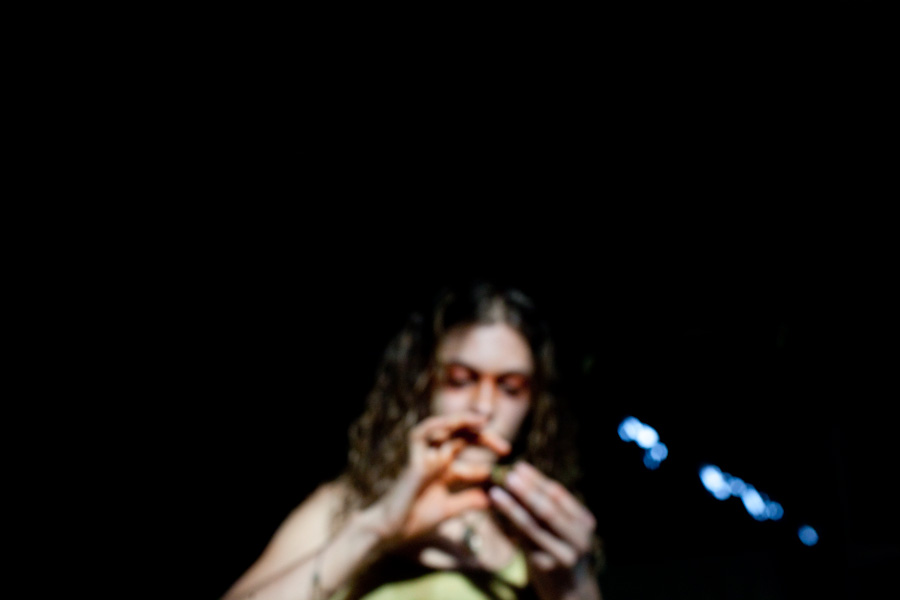 [ This is the last but not least in the series on ayahuasca shaman. For now.  /// To ostatni z odcinków przewodnika po ayahuaskowych szamanów. Na razie. ]