"The original Mecca is human body
Try to understand
Why are you tiring yourself roaming around the word
God has created the human Mecca
With the celestial light
Lalon says in that secret Mecca
The high priest is a woman."
***
"Prawdziwa Mekka leży w ludzkim ciele
Spróbuj to zrozumieć
Po co męczysz się , włócząc po świecie
Bóg stworzył Mekkę w człowieku
Wypełnioną niebiańskim światłem.
A najwyższym w niej kapłanem kobieta"
Lalon Fakir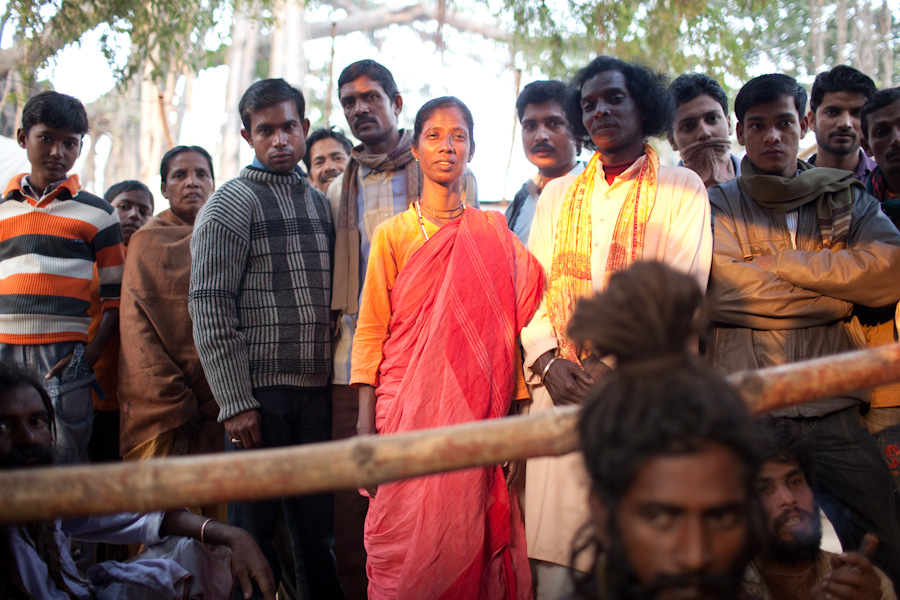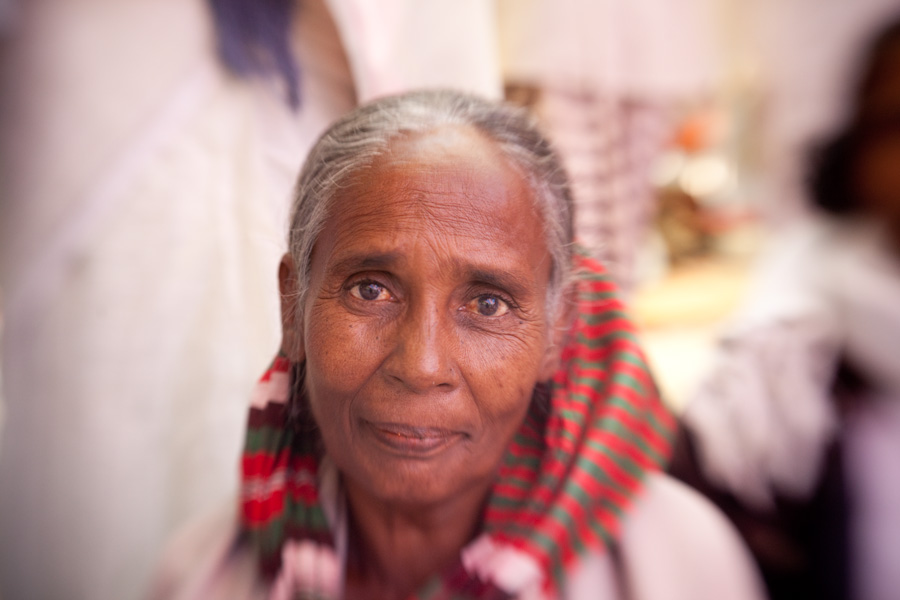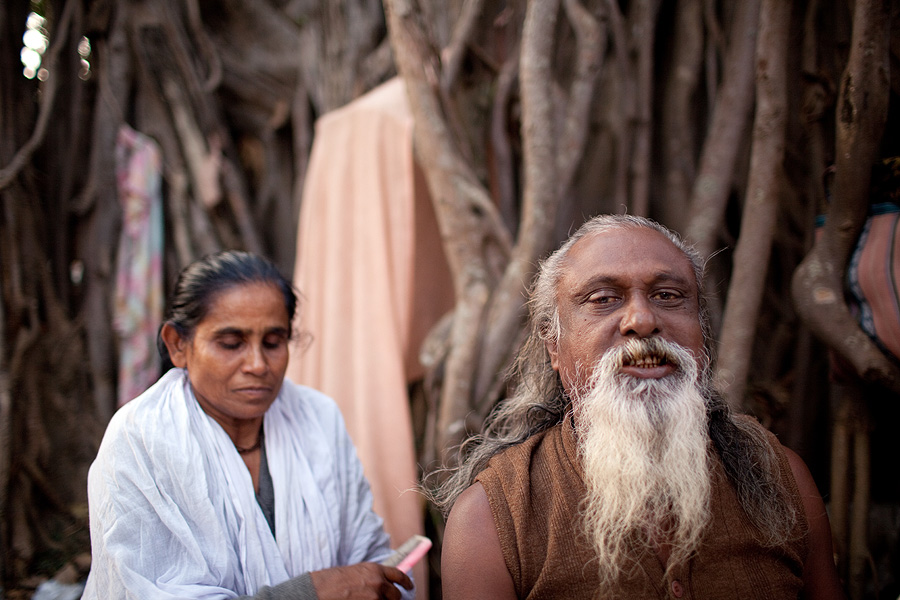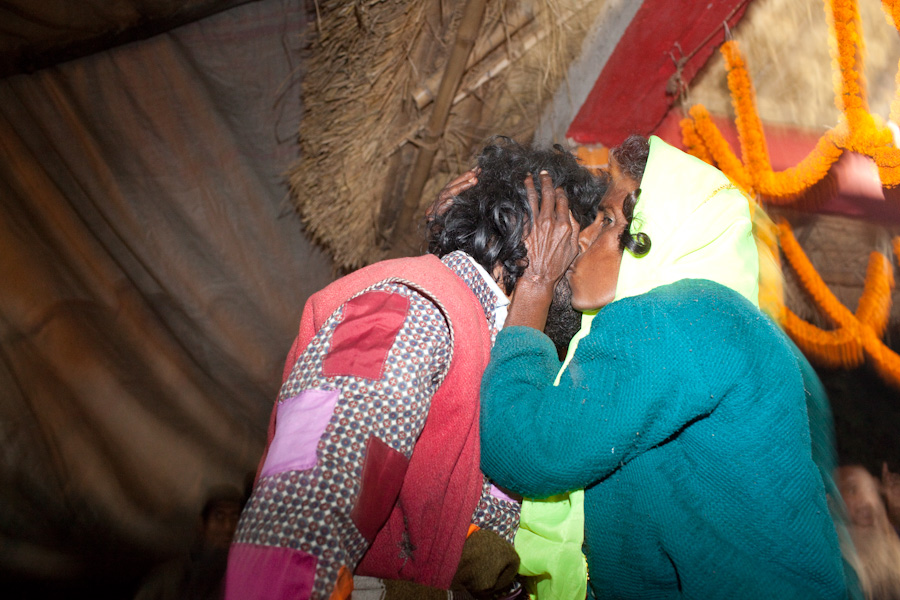 One distinct difference with the Sufism of the West Asia and Lalon's weltanschauung is the role of women in meditation. In Lalon's gender perception, women are agents of nature and more complete than men. Hence women (Prakiti) are superior to men (Purush) and are extolled ("Chetanguru"). Without a female companion man's meditation ('Sadhana') to catch the Sohoj Manus is an impossibility. So dual meditation (Jugal Sadhana) is a must. That is why, unlike many other mystics of the East, Bauls are connected to the material world, in very literal sense, and also why they must have female partner.
Sexo-yogic practices of the Bauls, based on age – old indigenous Tantric traditions – are natural consequence of their belief in human body as the only temple there is. For Lalon and his followers, nothing of human body is impure and the belief extends even to the extreme of drinking or consumption of the four body excreta—semen, menstrual blood, urine and faeces. It is important to mention this, to understand that it is very complex philosophy and practice, not limited to some exotic sex technique as Tantra is often seen in the west. Yes, sex practice can be technique, but it just a tool, not means in itself, a kind of meditation, the aim of which remains love, that is, by conquering physical lust one can reach the stage of love.  The practice that is happening between sexual partners is a way of re-working the universe -  viewing the human body as the microcosm of the cosmology of the universe, a belief in this kind of non-dualism of "Whatever is in universe/ Is in the human body too", is something inherited by Bauls from ancient Bengal traditions and shared with others in other parts of the world, the essence of shamanic view of the world.
The elusive and invisible God hides within human body, to catch that incorporeal "unknown man" (Achin Manus) from inside the human body is the meaning of meditation. And to achieve that goal human body becomes the playfield. In this esoteric sexual practice (Sadhana), the ability to control male orgasm, or retention of semen, remains the utmost desired goal.
For Lalon, lust is the mere creeper of love. But the ultimate aim is not carnal lust but to reach a superior plane, that is—love. He rows his boat against severe storms. His river of lust dries up but his river of love becomes full. To Lalon, to become lustless from lustfulness, to reach the state of a blissful love, seems to be the ultimate aim of meditation. Otherwise one has to remain a mere slave of Eros throughout his life.
Lalon says :
"First shut the door of lust
Man will shine in bright form
Catch the air
Steady the fire
Die before your death
And let your death-warrant return
I forbid you again and again
Do not live in illusion
Keep your strength well-protected
By retaining semen"
( based on "Influence of Sufism on Lalon" by Tanvir Mokammel )
***
Dość ważną różnicą między Sufi muzułmańskiej Azji a poglądami Lalona i Baulów jest rola kobiety w medytacji. W ich postrzeganiu płci, kobiety reprezentują naturę i są bardziej spełnione, stoją wyżej od mężczyzn. Bez żeńskiego partnera medytacja ( Sadhana ) jakiej celem jest schwytanie tego niewidzialnego ptaka ( Sohoj Manus ) kryjącego się w ludzkiej duszy jest niemożliwa. Dlatego niezbędna jest wspólna medytacja, z partnerem ( Jugal Sadhana ) i dlatego również Baulowie, w przeciwieństwie do wielu innych mistyków wschodu, w bardzo dosłownym sensie są materialistami, są związani z tym światem, nie negują ciała a jedynie nadają mu inne znaczenie.
Seksualne, jogiczne praktyki Baulów, wywodzące się z prastarej tradycji tantryckiej są naturalną konsekwencją ich wiary w ludzkie ciało jako jedyną świątynie jaka ma znaczenie. Dla Lalona i jego uczniów, nic z ludzkiego ciała nie jest nieczyste, i ten pogląd obejmuje nawet takie ekstrema jak picie czy jedzenie czterech wydzielin człowieka – nasienia, krwi menstruacyjnej, uryny i kału. Warto o tym wspomnieć aby zrozumieć że jest to skomplikowana filozofia i praktyka, doskonalona przez adeptów przez całe życie, nie zaś jedynie jakaś egzotyczna technika erotyczna, jak Tantra postrzegana jest czasem na zachodzie. Tak, seks może być techniką, ale jest to jedynie narzędzie a nie cel sam w sobie, rodzaj medytacji której celem pozostaje miłość, to oznacza, przez opanowanie samego pożądania można dojść na poziom miłości. To co zachodzi między partnerami jest sposobem na przepracowanie całego wszechświata – Baulowie odziedziczyli z bardzo starych tradycji Bengalu postrzeganie ludzkiego ciała jako mikrokosmosu, odbicia ( tu język spętany dualizmem zawodzi bo jak inaczej nazwać tą relację ) większej rzeczywistości, to niedualistyczna wiara – co jest we wszechświecie, jest też w ludzkim ciele, będąca zresztą też esencją szamańskiego postrzegania świata.
Niewidzialny i trudny do uchwycenia Bóg kryje się w ludzkim ciele, schwytanie tego bezcielesnego, "nieznanego człowieka" to sedno medytacji, która rozgrywa się na polu ludzkiego ciała. W ezoterycznej praktyce zwanej Sadhana , jedną z najważniejszych spraw jest umiejętność powstrzymania męskiego orgazmu, wstrzymanie nasienia. Według Lalona, pożądanie jest zaledwie pnączem, od którego oderwać musi się właściwy owoc – celem jest wyższy poziom – miłość. Kto idzie tą ścieżką, spotka się z licznymi przeciwnościami. Kiedy jednak jego rzeka pożądania wyschnie, wypełni się rzeka miłości ( charakterystyczne porównania dla błotnistego Bengalu ).  Aby stać się wolnym od pożądania, wyzwolić od przepełnienia nim, osiągnąć stan błogiej, czystej miłości , do tego właśnie mają prowadzić praktyki medytacji. W przeciwnym razie, pozostaje się przez resztę swojego życia zwykłym niewolnikiem Erosa.
Lalon mówi :
"Najpierw zamknij drzwi pożądania
Człowiek rozświetli swą jasną formą
Schwytaj oddech
Uspokój ogień
Umrzyj zanim umrzesz.
I pozwól swemu wyrokowi śmierci stale powracać.
Po stokroć zakazuję ci
Nie żyj w iluzji
Chroń swe siły
Wstrzymując nasienie"
Na podstawie  "Influence of Sufism on Lalon" , Tanvir Mokammel.