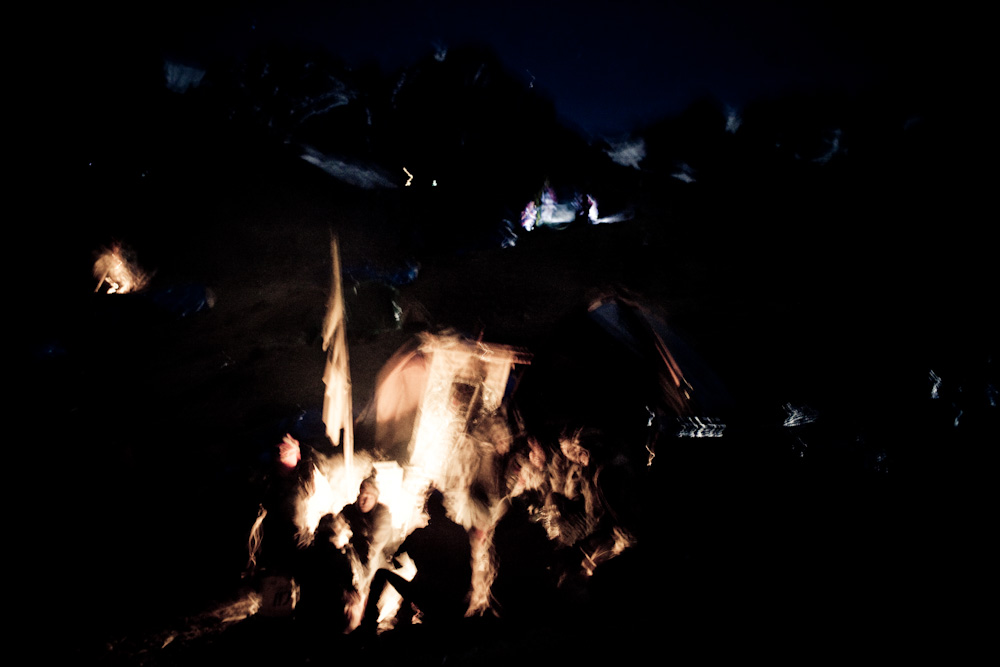 At night, in freezing cold, the simple folk stay below by their camp fires and men-bear climb the highest glaciers.
***
Nocą, w przenikliwym mrozie, zwyczajni pielgrzymi pozostają przy swoich ogniskach na dole, a ludzie-niedźwiedzie wspinają się ku najwyższym lodowcom.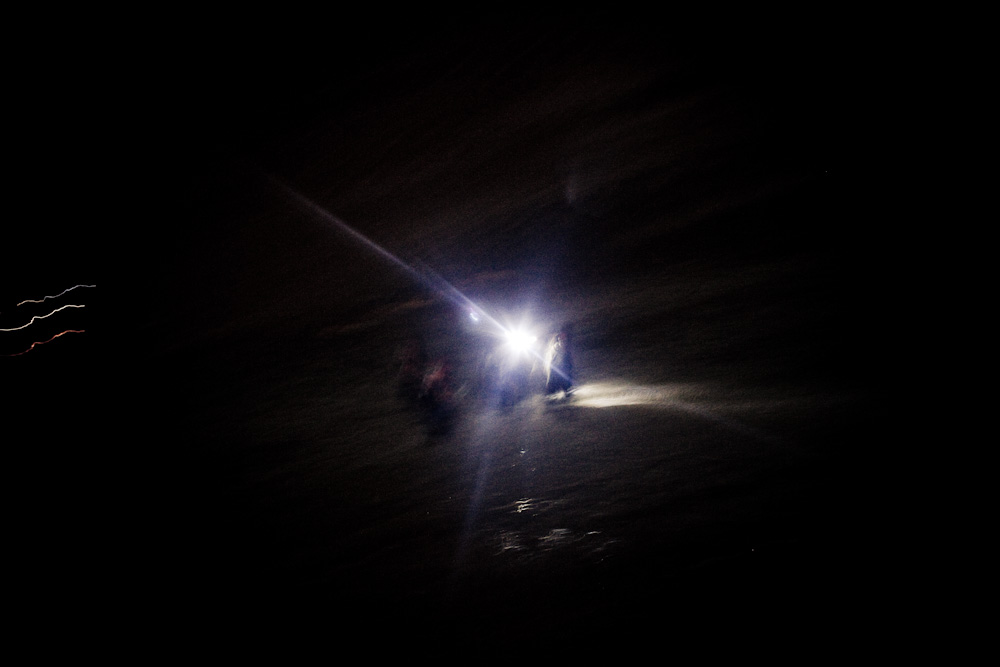 From Wikipedia :
Clad in a dark coat and a woolen mask, ukukus represent the role of tricksters; they speak in high-pitched voices, play pranks and keep order among pilgrims.. In Quechua mythology, ukukus are the offspring of a woman and a bear, feared by everyone because of their supernatural strength. In these stories, the ukuku redeems itself by defeating a condenado, a cursed soul, and becoming an exemplary farmer.
***
z Wikipedii :
Odziani w czarne futra i wełniane maski, ukuku odgrywają rolę tricksterów, mówią wysokimi głosikami przez cały okres pielgrzymki, płatają figle i utrzymują porządek wśród pielgrzymów. W mitologii Quechua, ukuku to potomstwo kobiety i niedźwiedzia, wszyscy boją się ich nadzwyczajnej siły. W tych historiach ukuku dokonuje odkupienia poprzez pokonanie na szczycie góry condenado, potepionej duszy, i powraca na dół aby stać się zwyczajnym, wzorowym wieśniakiem.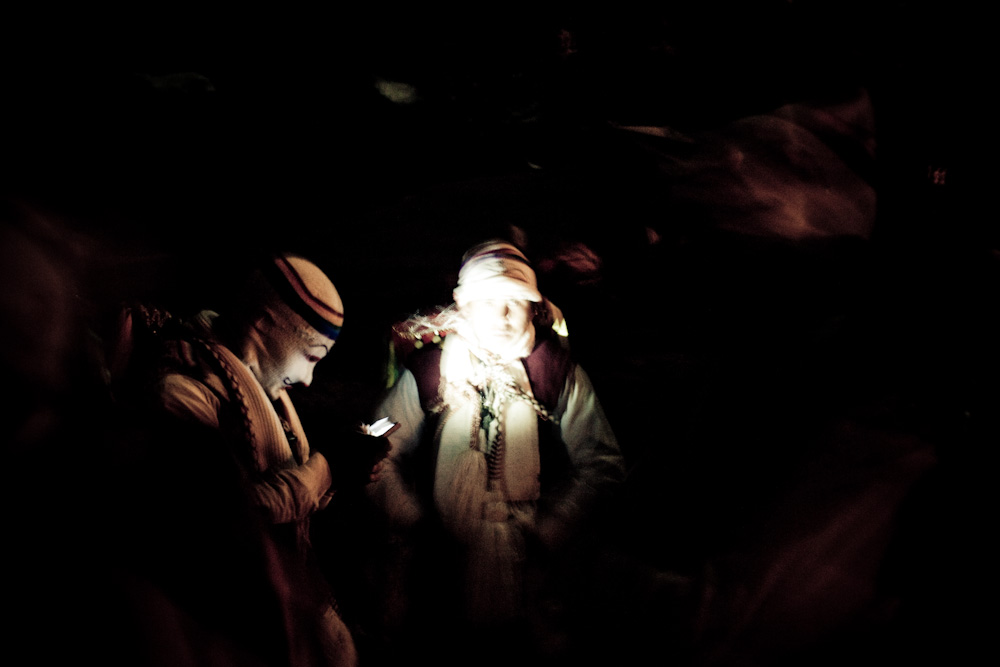 They climb the mountain at night, and even if you dare to follow, you can only go as far as the first snow. Behind is domain of tricksters.
***
Wspinają się na szczyty pod osłoną nocy, i nawet jeżeli odważysz sie za nimi podążyć, możesz dojść tylko do pierwszego śniegu. Dalej to kraina tricksterów.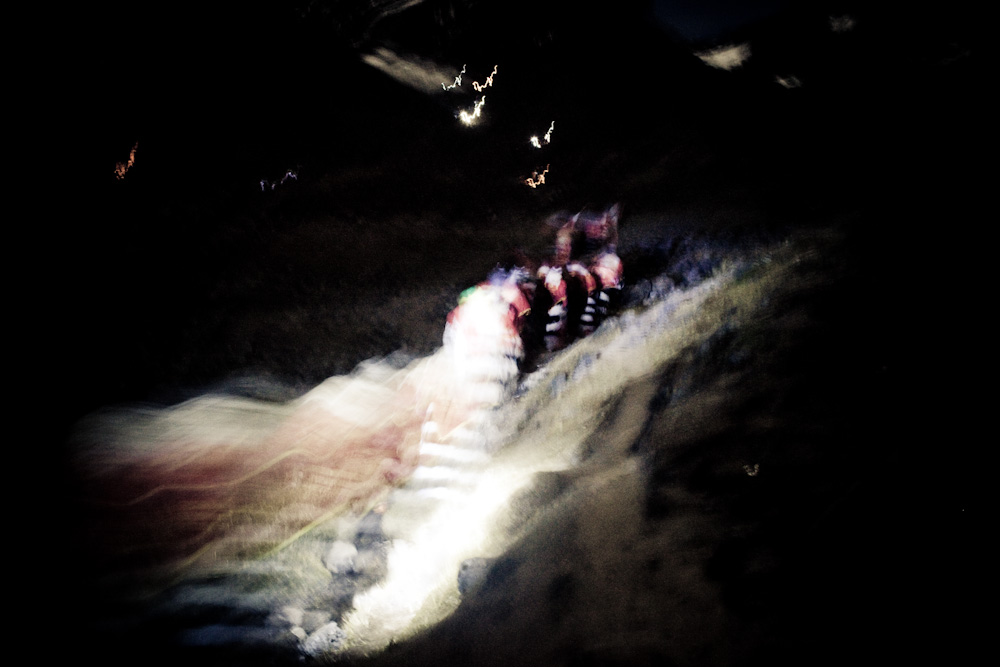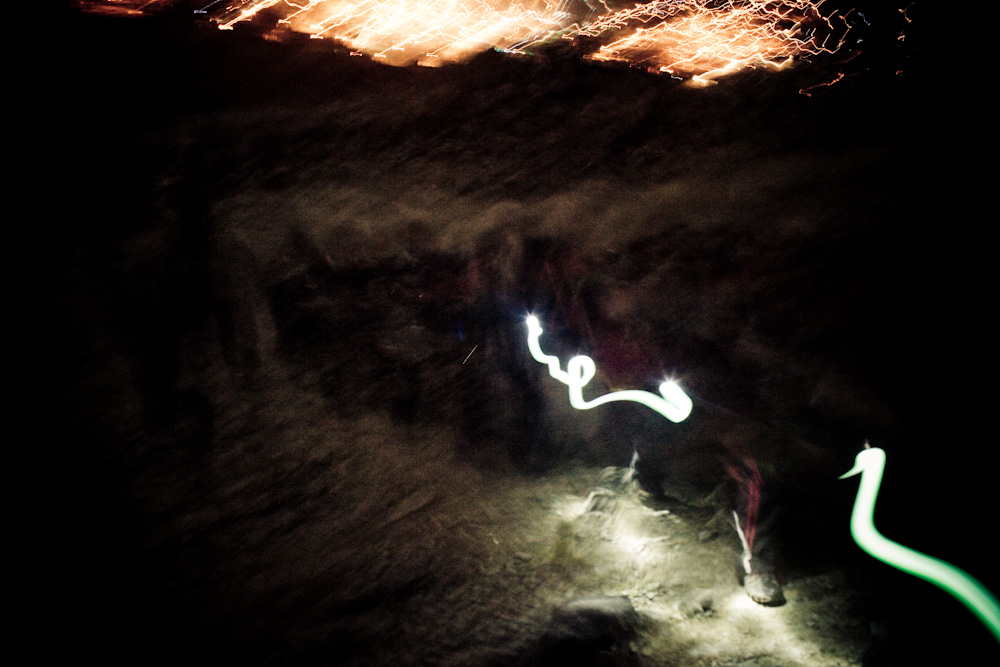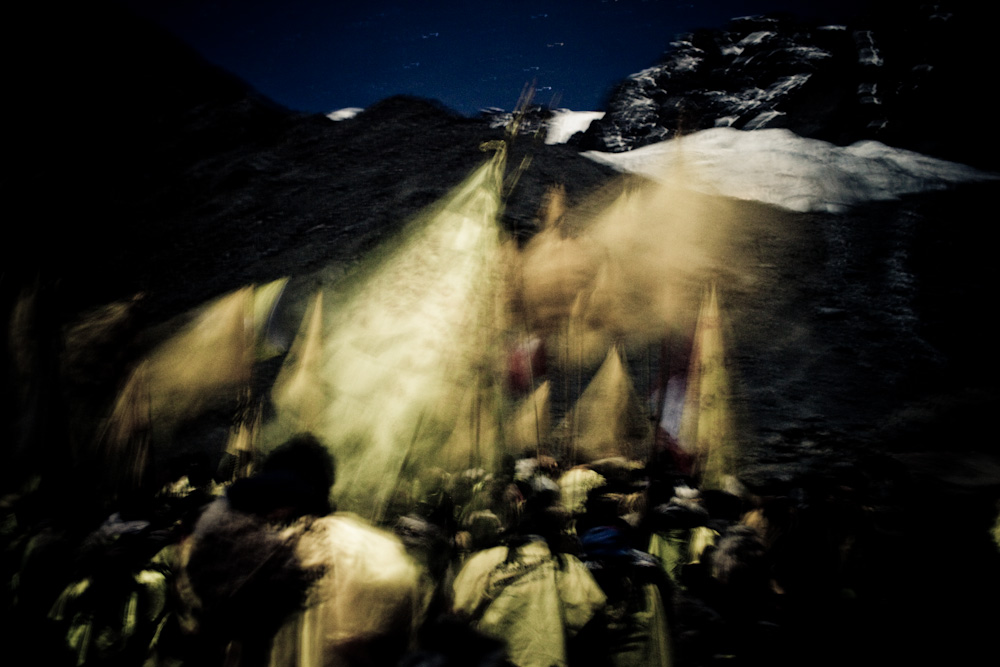 [ Indigenous pilgrimage Qoyllur Riti, Peru, May 2013.   /   Indiańska pielgrzymka Qoyllur Riti. Peru, maj 2013 ]